Windows 10 has improved a lot in recent times but when it comes to look and feel, there aren't many changes. The default theme looks clean and good but if you want to customize, change themes and make your Windows 10 look different from others, you've reached the right place.
Today, I will share some best Windows 10 themes that you can use to improve the complete user experience. These themes will enhance the interface, make mouse cursor look cool, change screen background, changes the icons and also give a new look to files and folders. So, without any further ado, let's get started..!!
Also Read: 9 Best Photo Viewer For Windows 10
Best Windows 10 Themes For Your PC and Laptop
These Windows 10 themes will enhance the interface, make mouse cursor look cool, change screen background, changes the icons and also give a new look to files and folders.
Best Windows 10 Themes To Download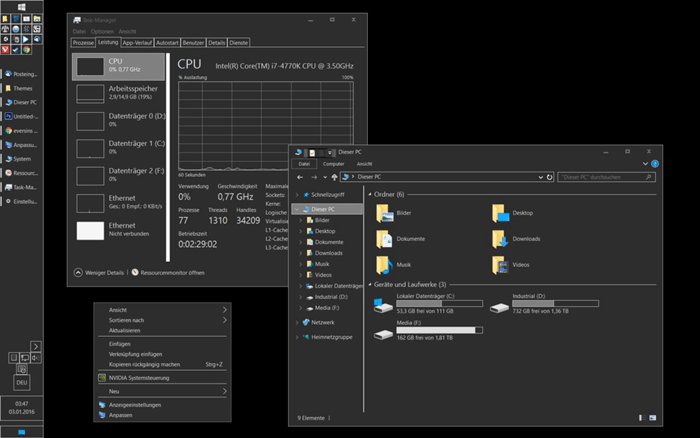 If you are like me who always prefer dark mode, you must try this theme. The theme doesn't bring any design or interface changes but offers functionality to switch the background colour. You will find the File Explorer and the settings app become greyish black after the installation of the theme. This is one of the best dark themes for Windows 10 that give relief to our eyes from flat white backgrounds.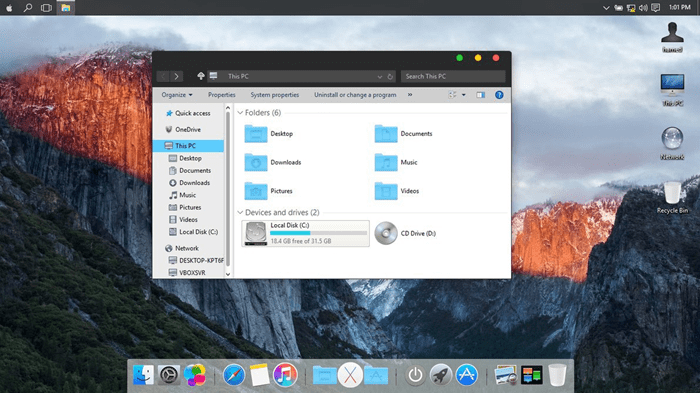 There are many people who want to use a MacBook but can't afford it. If you are also one of them or just want to have a Mac OS like experience on Windows PC, this theme is for you. Mac OS X El Captain turns your Windows machine into a Mac computer. Though the functionalities will remain the same, you will feel like as you are using an Apple's computer.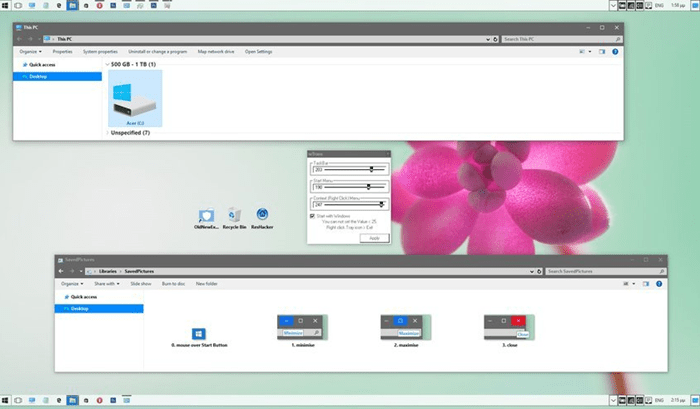 Aero Glass is another best theme for Windows 10. It's a perfect theme for users who got bored seeing the same interface again and again. Aero Glass comes with a quite attractive transparent interface. It gives a glassy interface to Menu on Windows 10 and makes it look cool.
Also Read: The Best Free Open Source PDF Editors For Windows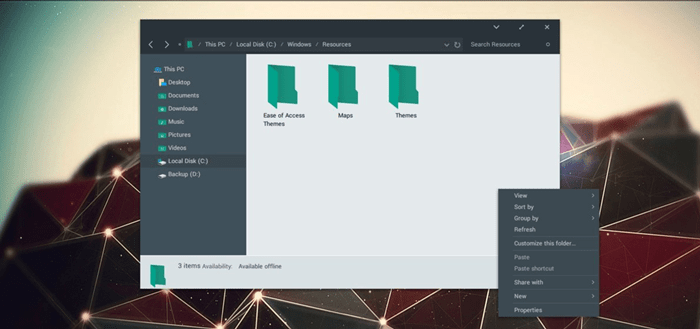 Seda is also a very good dark theme that gives a look mix of black and grey colour. It also allows you to switch between dark and light menus. If you are interested, you can even download the green and slate versions of an icon pack from the website.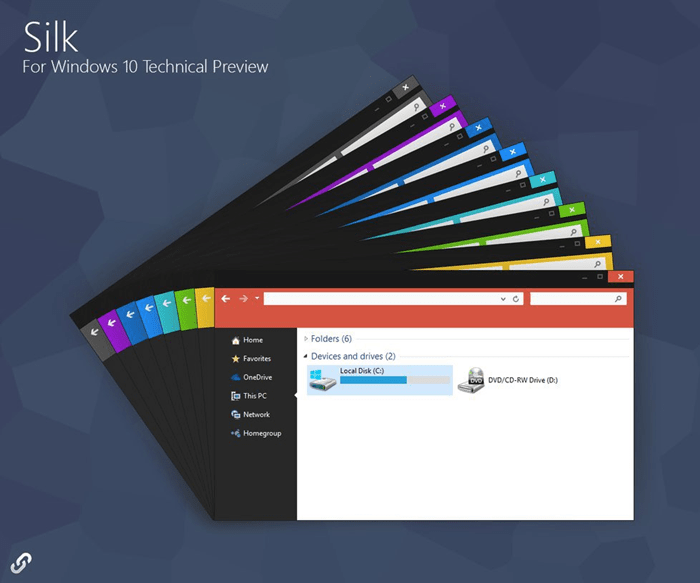 Looking for a beautiful theme that can refresh your mood? Try Silk. It has the power to change your Windows 10 computer in each and every aspect. Apart from this, it even allows you to customize some features like the appearance of icons, colours, the arrangement of folders, etc. You can make your folders look like a stack of cards, and believe me, it looks awesome.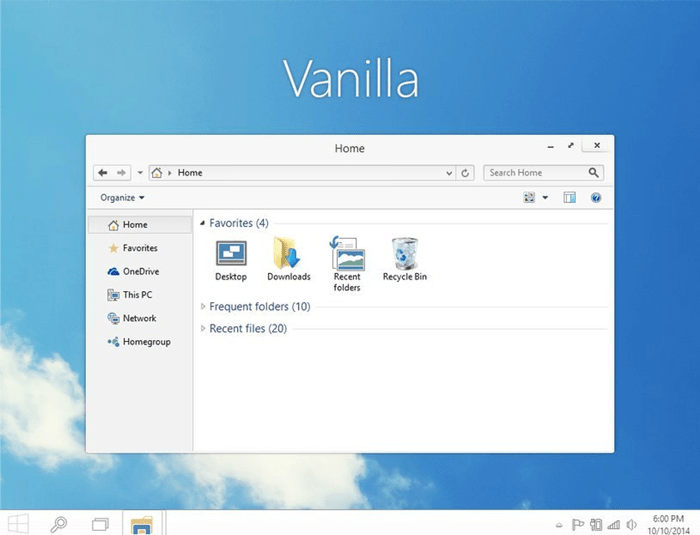 Love Vanilla Ice-creams? You may like them, but I don't. Even then, I liked this Vanilla theme for Windows 10 very much. If you are looking for themes with a simple and clear interface, this skin is for you. When I tried Vanilla, the thing I the most is its endless skin with no defined borders. Overall, it's worth a try.
7. Windows XP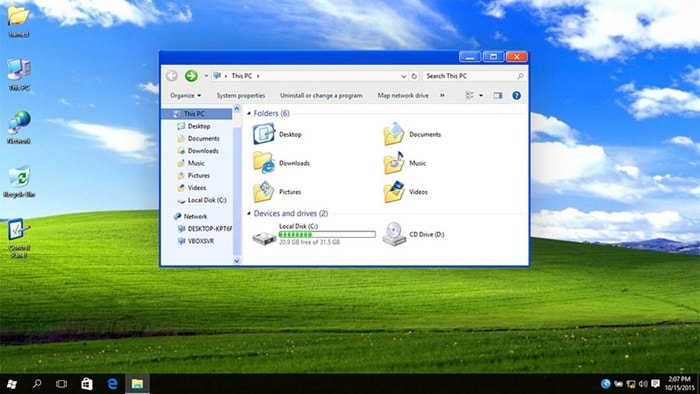 Windows XP was one of the most stable operating systems. It's like an absolute nostalgia when I talk about this popular Windows version. If you want also want to turn your Windows 10 into XP just to see that look and experience that feeling, try this theme today.
Just Remember, in order to use this theme, first you need to Classic Shell for necessary customization tools for Windows 10, After that, download Classic Shell XP suite for Windows 10 to get that same XP look.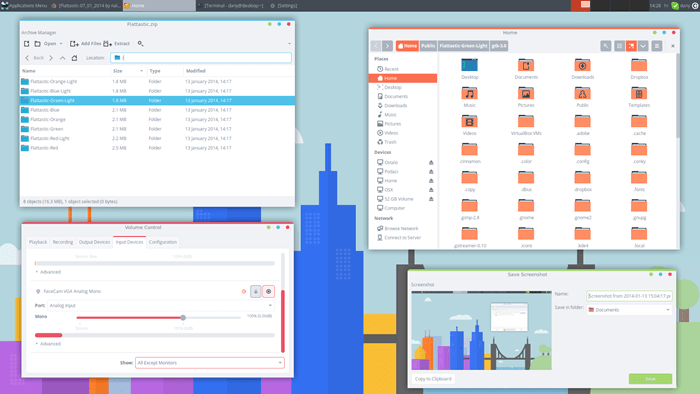 Flattastic is one of the most simple themes I know about. And, just because of that I don't hesitate to consider it as one of the best Windows 10 theme. There's not much to talk about this theme. But before trying it out, just remember it will give you a minimalistic look and feel. The theme is currently available in 16 versions, in which 8 versions are for daytime and the rest 8 are for the night.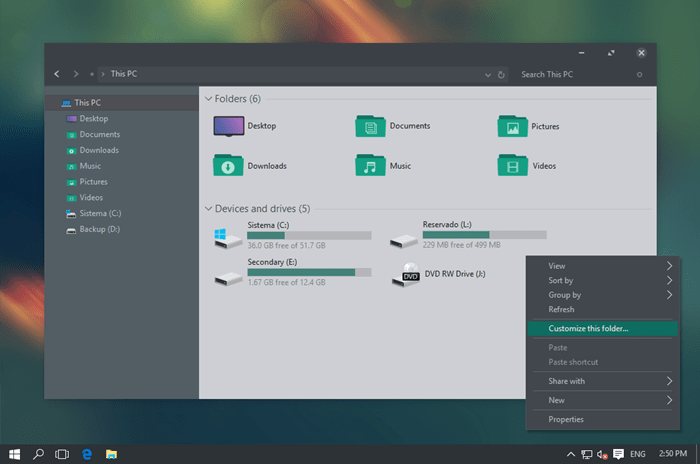 Ades is also one of the best dark Windows 10 themes. It offers various grey shades and makes your Windows 10 computer look awesome. If you liked Seda, you should also try it out.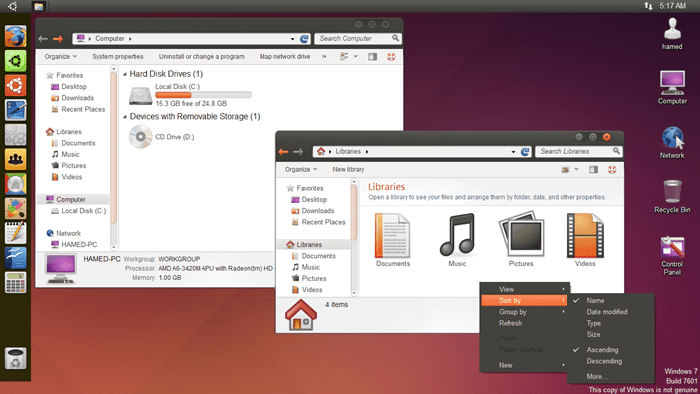 If you love Ubuntu but anyhow migrated to Windows 10, I can understand how you're feeling. But for now, you can try this Ubuntu skin pack and give your Windows 10 OS a Ubuntu look. The skin pack also allows you to customize the colours and icons. It's also a very popular Windows 10 theme.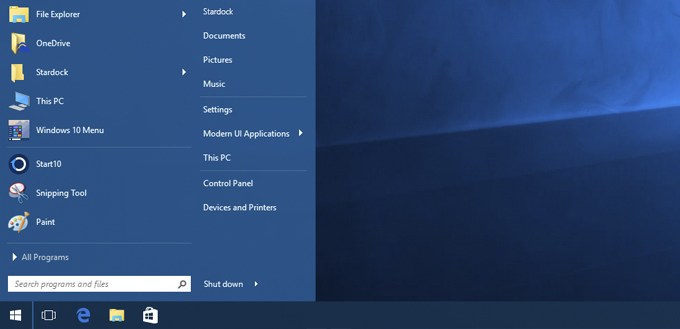 If you have used Stardock fences in the past, you might already know about the company. If you mainly need to customize the start menu of your Windows 10, try this Stardock Start10. It basically brings the old Windows 7 style menu bar back.
12. Arc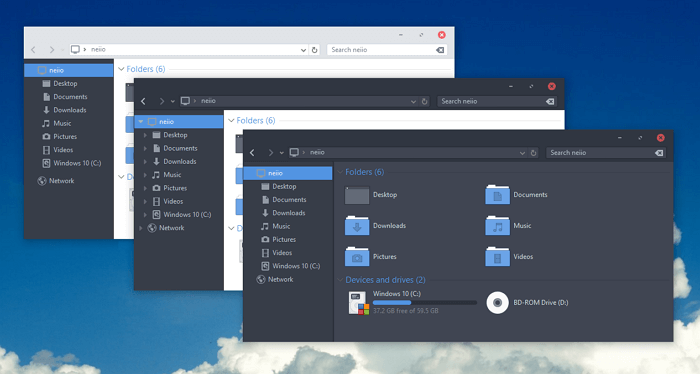 Actually, dark themes have many advantages. It's not limited to the beautiful interface but also save your eyes from stress. Arc comes with some awesome variations of a black and white theme. You can even install the Arc Icon pack in case you want a complete experience.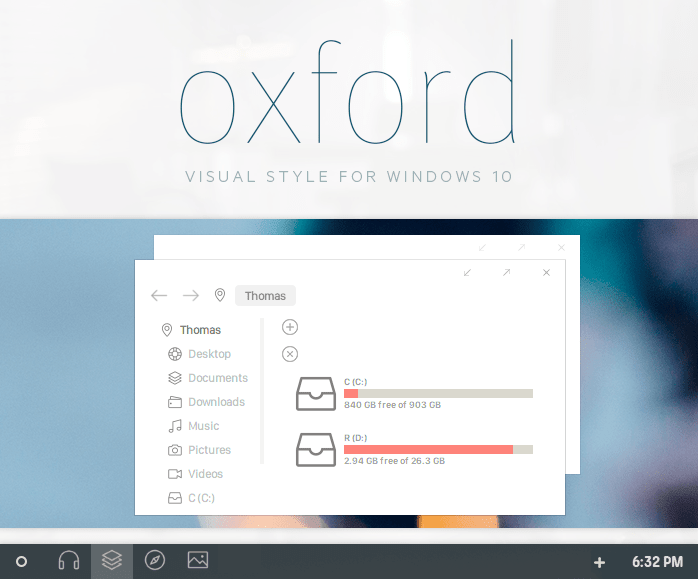 Oxford may sound a bit heavy to you but the theme is a minimalistic one. If you prefer a simple and elegant looking interface, the Oxford theme is perfect for you.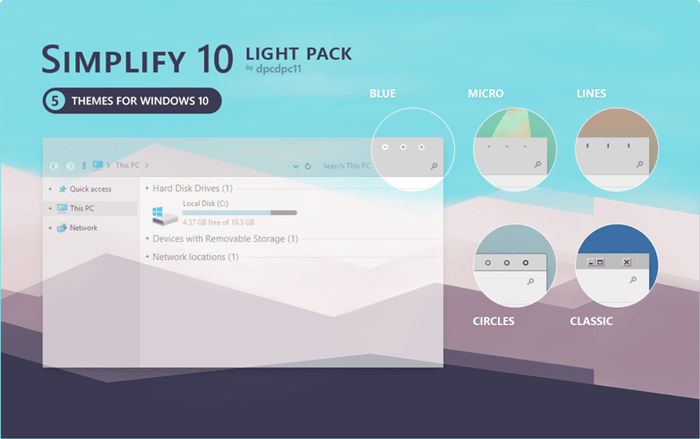 Simplify 10 is one of the best Windows 10 themes due to its fresh and simple look. It's actually a pack of Windows 10 themes in which most are designs using variations on Grey and White. The overall user interface looks flattened which is appreciated by many users.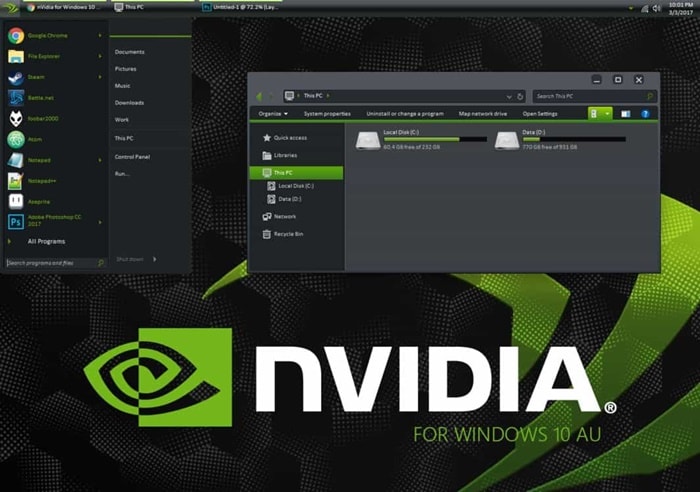 The last theme on our list is especially for gamers. If you also love customizing your PC's look and feel, try this theme once. The theme will change every screen's background into a black and green accent. Overall, your Windows 10 PC will look quite geeky and awesome.
Also Read: 7 Best WiFi Analyzer For Windows 10/8/7
Verdict: Which one is the Best Windows 10 Theme For You?
This is all about best Windows 10 themes that you can use to make your Windows OS look different from others as well as more beautiful. Which one do you like the most? Do let us know in the comments section below. You can even share any other beautiful theme that we might forget to mention on this list.