Avast is a very popular name in the Antivirus industry for years. Back in 2007, when I got my first computer, I installed Avast free Antivirus in it. The program was very good at detecting viruses, worms and other malware. The Antivirus solution is still available in a free and paid version with high popularity index. The company is also popular for Virtual Private Network (VPN), Cloud software, Anti-tracking tools, etc.
Today, I am going to talk about another product i.e Avast Cleanup Premium. Some of you might have tried its trial version and confused about buying the premium version. For those who don't know, Avast Cleanup Premium is a PC cleaning and tune-up tool that claims to speed up your computer by cleaning junk files, redundant apps, obsolete Registry entries and fixing inefficient system settings.  This program also puts apps to sleep and removes bloatware which are eating your system resources.
No doubt, Avast is a very popular brand and its products are also good. But people have already seen so many adware claiming the same but are nothing other than malware. I don't remember how many times I have been redirected to strange domains that are forcing me to download and install such PC cleanup and System Tune-up utilities. So, It's obvious to think twice before buying such programs. But here you should also know that Avast is not like them who are forcing or begging you to download their program. It's a real deal.
Also Read: Top 5 Best Antivirus For Windows 7, 8, 8.1, 10 (Free and Paid)
Avast Cleanup Premium Review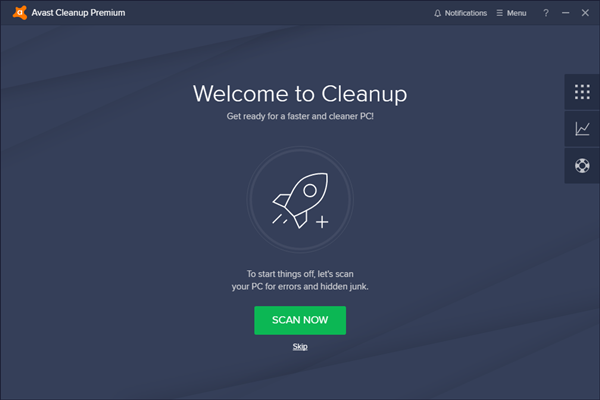 Before coming to any conclusion like whether it's worth the money or not, let's talk about what actually we are getting in this program. Avast Cleanup is filled with features that may put you on a relaxed mode. You just do your normal work for which you have bought the PC or Laptop and leave the rest on Avast Cleanup program. It can also be integrated with other Avast products and keeps running your system fast and smooth.
Features of Avast Cleanup Program:
Junk File Cleaner:
There are many useless files in your PC which you are not aware of. It includes files stored in the recycle bin, the leftover of software when we uninstall them, temporary files, etc. This feature removes all such files in order to clean your computer.
Disk Cleaner:
There are times when our drives become full and start sending notifications like – "Disk is running out of space, please free some storage." It will help you cleaning useless files and making some storage free.
Shortcut Cleaner:
It removes obsolete shortcuts from your desktop, folders and applications to improve the user experience.
Registry Cleaner:
Software uninstallation doesn't always guarantee the removal of Registry files. Registry cleaner removes all such registry entries and doesn't let it slow down your PC. However, I don't believe that Registry files can also slow down a PC or Laptop.
Browser Cleaner:
Avast Cleanup premium also removes adware, browser hijackers and useless plugins which are responsible for ads, tracking user details or effecting user-experience.
Puts Apps to Sleep:
Sometimes installed programs keep eating the System resources (storage RAM, battery, etc) at the background. Avast Cleanup scans and puts unnecessary apps to sleep and help speed up your computer.
Overall, the program has everything you need to maintain your computer. It has a range of tools which will keep your system clean and speed up its performance.
Is Avast Cleanup Premium Worth the Price?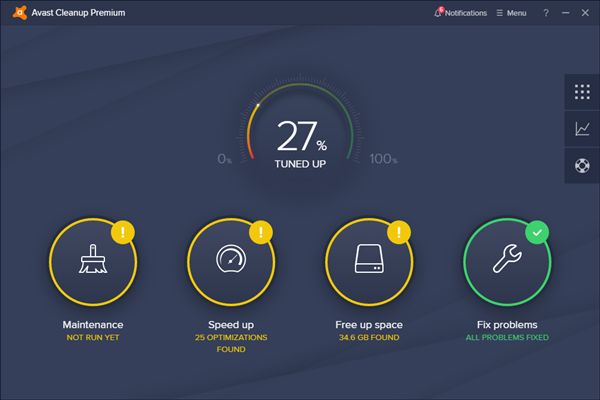 Avast Cleanup Premium comes at a price of $49.99 per year for 1PC, $59.99 per year for 3PC, $84.99 per year for 5PC and $139.99 for 10 PCs. As the price is huge, one should definitely think twice before buying it. If you are among those people who use their computer without thinking anything about maintenance, Avast Cleanup Premium will definitely make an impact at the first time.
All of the junk files, bloatware, unwanted programs, shortcuts, etc will be removed from your computer and you will see a significant improvement. This is only for those people who haven't maintained their PC for years. However, if you are an advanced Windows user and possesses some basic habits to make your Windows system healthy, you may not see any improvement at all.
Also, if you give a little more time, you can do all of these things by yourself and for free. Thinking how?
Go to extensions or add-ons in your browser to remove unwanted extensions.
Right-click on any drive, select properties from the options menu and finally click clean up to remove junk files.
Want to stop the unnecessary programs running in the background? Right-click on the Taskbar, select Task Manager, go to the services tab to stop any program or start-up tab to disable program with high startup impact.
Simply delete the shortcuts you no longer need and empty the recycle bin.
Am I saying Avast Cleanup Premium is completely useless? No.
I know a lot of people who will not follow the above steps at all. They either don't get time to do these or just prefer to avoid going too much into settings. And for them, Avast Cleanup premium is a quite useful tool. After installing the program, they can just relax about the maintenance of their computer. Avast will look after everything.
But if you an advanced user who regularly clean junk files or at least can execute the above steps at regular interval of time, I don't think $50 a year for this cleanup utility is worth. I appreciate the hard work people at Avast have done to bring all these features under one program with a beautiful user-interface. But I won't recommend you to pay such a high amount for doing things which you can do by yourself and for Free.
Also Read: What is Virtual Machine? How to Setup Virtual Machine Using VMware?
What do you think? Share your thoughts in the comments section below.