It's a fact that not every engineering student need a laptop for learning, programming or doing some important stuff. There are many students whose priority remain same throughout their college life. They just want to finish an entire season of their favourite TV show in a day or night. However, if you have already passed this phase of your life or know how to maintain a balance between everything, you can do a lot of meaningful work on your laptop and make it a worth buying thing.
Engineering students need a budget laptop for practicals, presentations, running essential software, etc. But if you are a curious computer science student, you may want to run a lot of software and try everything available online. Though you can go for refurbished laptops, not everyone is fond of them. Today, I am going to list 7 best laptops for Engineering students starting from 20,000 – 40,000 INR. Just remember, as you scroll down the list, specifications and prices will increase.
Ideal Laptop Configuration For Engineering Students
| | |
| --- | --- |
| Design | Slim and LightWeight |
| Display | 14" or 15.6" (Any) |
| Processor | intel i3 or i5 (clock speed = atleast 2.0GHz) |
| RAM | 4GB (6GB Recommended) |
| HDD | 500GB |
| Battery | 5-7 Hours (With Internet Connected ) |
| Operating System | Windows 10 or Ubuntu |
Best Laptops For Engineering Students
1. HP Entry-Level AMD Laptop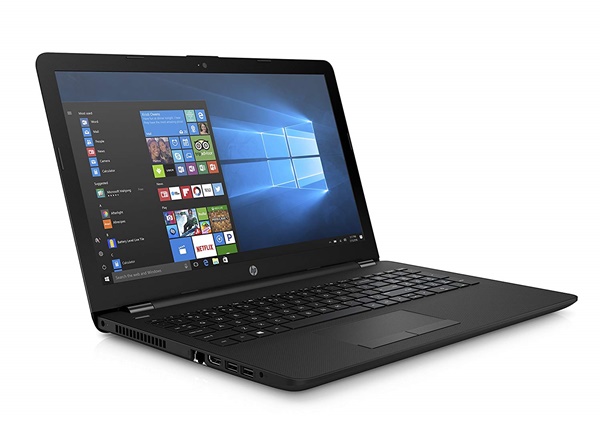 If your budget is around 20,000 INR and you just want an entry-level laptop for your college works, this would be a good choice. The HP's laptop comes with 15.6-inch HD display, AMD E2-9000e dual-core processor, 4GB DDR4 RAM, 1TB Hard-disk and Windows 10 Home. With time, the AMD processors have improved a lot and now, you won't face any heating issues in their latest models. The company has also claimed that the laptop gives an average of 4 hours of battery life. Overall, the laptop is good for all day-to-day college tasks.
2. Acer Aspire E5-576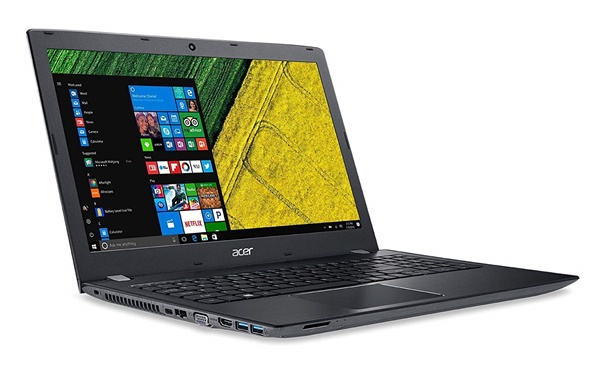 The Acer Aspire E5-576 is one of the best laptops for engineering students. It features a 15.6-inch HD display. It comes with 6th Gen Intel Core i3-6006U processor clocked at 2.0GHz, 4GB DDR3 RAM and 1TB Hard disk. You won't face any performance issues while running any essential software. The laptop is listed as an Amazon choice and has good customer reviews in terms of battery backup. Only one thing you should remember that this laptop comes with the Linux operating system, so you may have to pay little extra money for Windows.
3. Lenovo Ideapad 320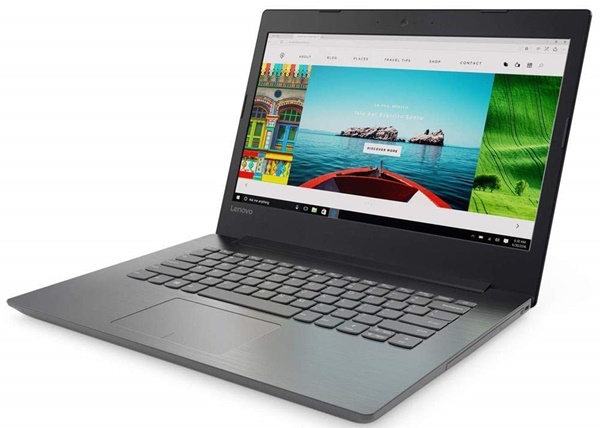 This laptop is smaller and a little lighter in weight than above two laptops. The Lenovo Ideapad 320 comes with 14-inch HD anti-glare display, 6th gen Intel Core i3-6006U processor, 4GB DDR4 RAM and 1TB Hard disk. The 2.2Kg DOS based Laptop offers decent battery life (up to 5 hours) and has all the necessary USB & other ports. This laptop can run all the software like ms office, eclipse, NetBeans, etc smoothly. So, you won't have to worry about completing your assignments and practicals within time.
4. HP 15 BU034tu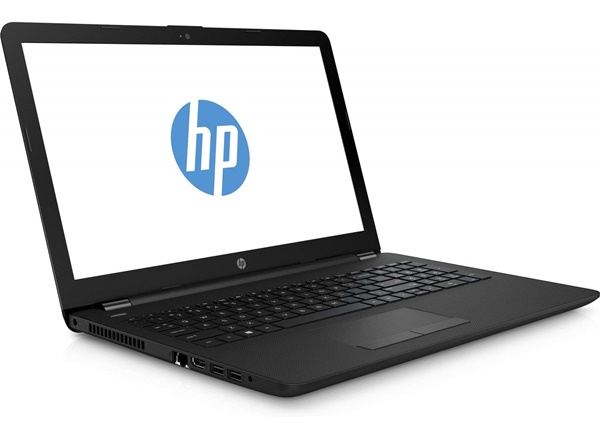 HP is quite popular for laptops in every price range. If your budget is around Rs 30,000, you can buy this laptop without even thinking twice. This powerful laptop comes 7th Gen Intel Core i3-7020U dual-core processor clocked at 2.3GHz which is coupled with 4GB DDR4 RAM and a 1TB HDD. These are enough to sustain your all day-to-day demands without any lag. The laptop is thin in design and light in weight (1.86Kg) and thus it's easy to carry. This is a DOS based laptop and you won't get any essential software with it. The laptop comes with an average battery life of 4 hours.
5. Dell Vostro 3568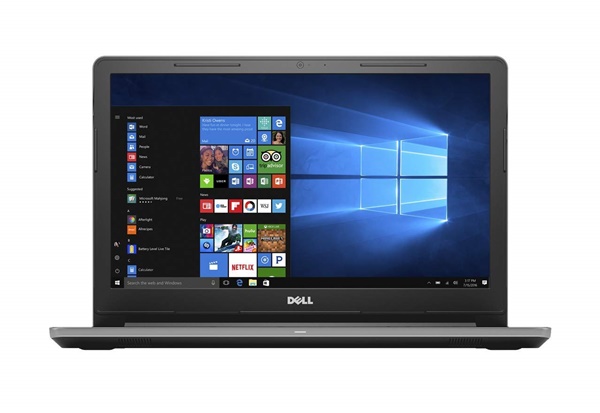 This is also one of the best laptops for engineering students especially if someone doesn't want to get involved in Windows installation and purchasing MS Office suite separately. The Dell Vostro 3568 comes with Windows 10 Home pre-loaded and MS Office Home and Student 2016. Apart from these, the specifications are similar to other laptops. It comes with 15.6-inch display, Intel Corei3-6006U processor, 4GB DDR4 RAM and 1TB Hard disk.  One of the best thing about Dell is that they cover both manufacturing defects and physical damage in most of their laptops under the warranty.
6. HP 15 BS658TX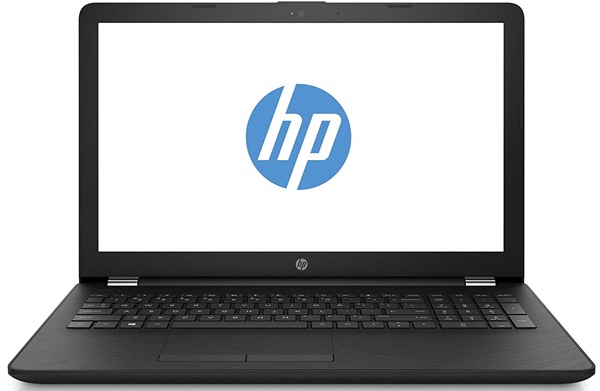 Interested in gaming too? This HP laptop is for everyone who is a gaming freak or wants to try out every other popular software like IntelliJ IDEA, Android Studio, Auto- Cad, etc. The laptop comes with 15.6-inch Full HD display, 6th Gen Intel Core i3-6006U processor, 8GB DDR4 RAM (expandable up to 16GB), 1TB hard disk and AMD Radeon TM 250 2GB Graphics card. The laptop looks almost ready to fight every battle you face in your day-to-day college life. This laptop is also DOS-based and offers a decent battery life. 
7. Acer Aspire A515-51G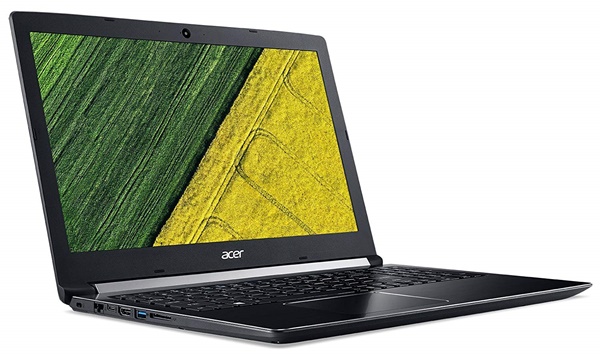 The Acer Aspire A515-51G is the most powerful and expensive laptop on our list. It's packed with 7th Gen Intel Core i5-7200U processor clocked at 2.5GHz and coupled with 8GB DDR4 RAM. It has NVIDIA GeForce MX130 2GB Graphics card and 1TB hard disk. The laptop is ideal for running almost every college level software or for playing graphics oriented games without any lag. The Acer has also given 15.6-inch Full HD display and a lithium battery for decent battery life. The only thing to remember here is it comes with Linux OS and for Windows, you have to pay some extra amount.
Wrapping Up: Best Laptops For Engineering Students
I tried to enlist the best laptops of every price range between 20 – 40K. You just have to keep the requirements in your mind and choose any laptop mentioned above. I hope you liked these Best Laptops For Engineering Students. If you have any special requirement or want to ask any question, feel free to ask below.