If you are someone who is heavily invested in competitive gaming, you would surely understand the significance of speed and accuracy. That being said, while it might seem unfair at times, but better hardware can always provide you with an advantage over your opponent. And one such aspect includes the lightweight gaming mouse. With minimized response time, and a lighter form factor, here are some of the best picks out there in the market.
You may also like: 5 Best Gaming Desks You Can Buy
Buying Guide for Lightweight Gaming Mouse
This goes without saying, both lightweight, as well as heavier gaming mice, comes with their own sets of disadvantages and hidden perks. But, if you are looking at the gaming aspect, a lightweight gaming mouse can provide you with a quicker response time. And for all the games, you would always appreciate how faster response matters for FPS games. That being said, in this section, we are going to discuss some of the other aspects to look for while getting a lightweight gaming mouse.
1. Laser or Optical Sensor
Since the past few years, technology has come such a long way, that can't really differentiate between an optical and laser mouse. Previously, laser mice were notorious for their slow response time, exhibiting occasional lags. In case you are opting for the premium offerings, you can get some really good laser gaming mouse that offers a completely lag-free experience.
2. DPI (Dots Per Inch)
Regardless of what type of mouse you are using, every single one of them comes with its own DPI rating. Basically, with a higher DPI level, you have to move the mouse less in order to move the cursor. For a gaming mouse, anything in between 800 to 1000 DPI is the sweet spot. In case you find a mouse with variable DPI, it is just the cherry on top.
3. Wire or Wireless
Long gone are the days when you could actually make a difference between a wired and a wireless mouse. That being said, if you don't want to take any chances, you can always go with a wired one, especially for gaming. It can easily keep up with quicker reactions while gaming.
Best Lightweight Gaming Mouse You Can Buy
Xtrfy M4
Glorious Model D
Logitech G Pro X Superlight
Razer Viper Ultimate
Cooler Master MM710
1. Xtrfy M4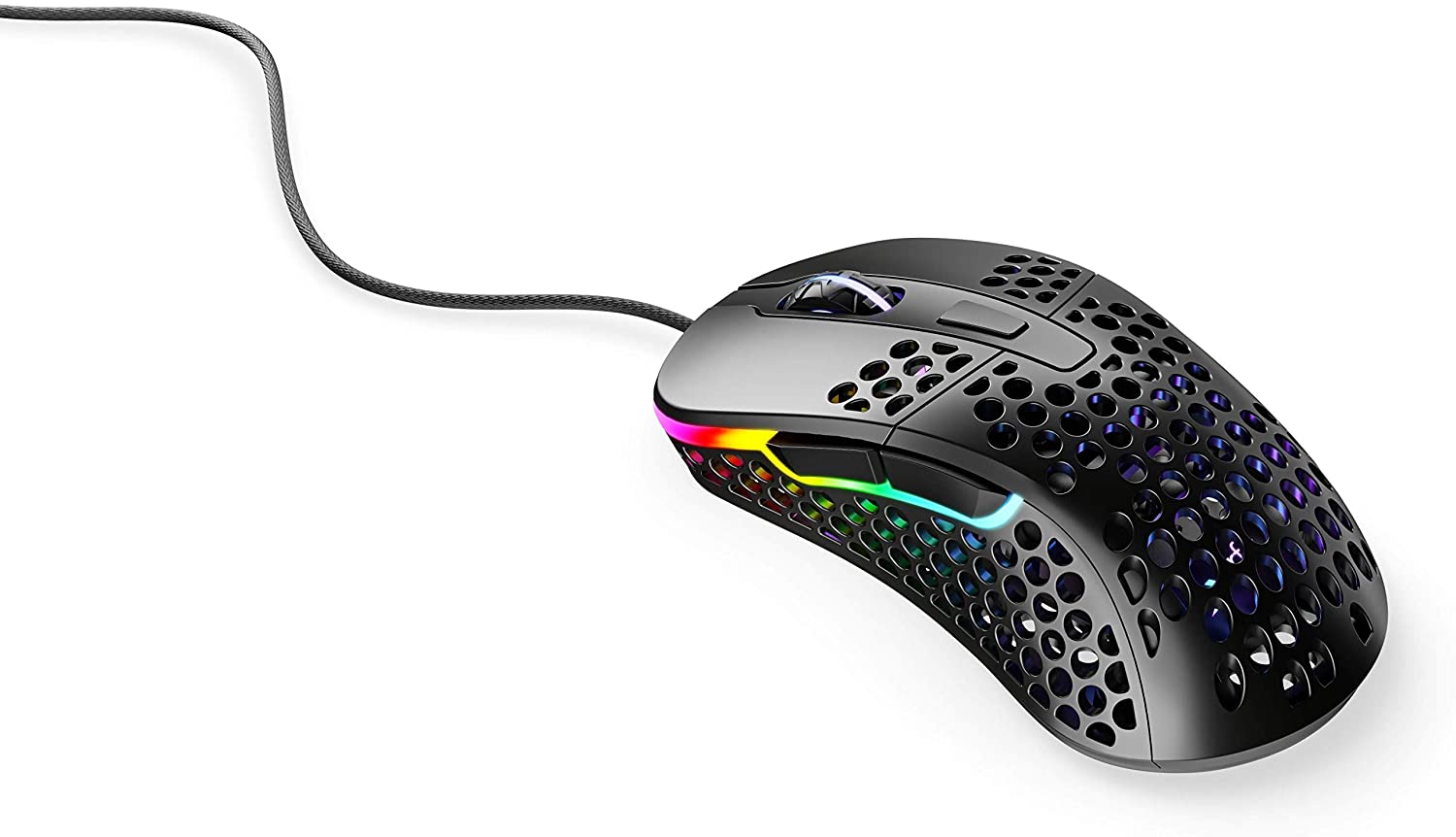 If you are looking for one of the lightest gaming mice out there in the market, Xtrfy M4 can be just the right fit for you. With raised edges and grooves throughout the body, Xtrfy M4 comes with a very ergonomic design while offering a comfortable user experience.
In fact, you can indulge in hours of gaming without feeling any discomfort. The mouse is also packed with fancy RGB lighting for that gamer vibe. The Pixart 3389 sensor present gives users a compelling reason to buy the mouse. Be it for lightweight Minecraft farming or high FPS games, the Xtrfy M4 can take it all.
Salient Features:
Weighs only 66 grams

Comes with Pixart 3389 high-accuracy sensor

The honeycomb structure is quite durable

Comfortable grip in hand
Buy on: Amazon
2. Glorious Model D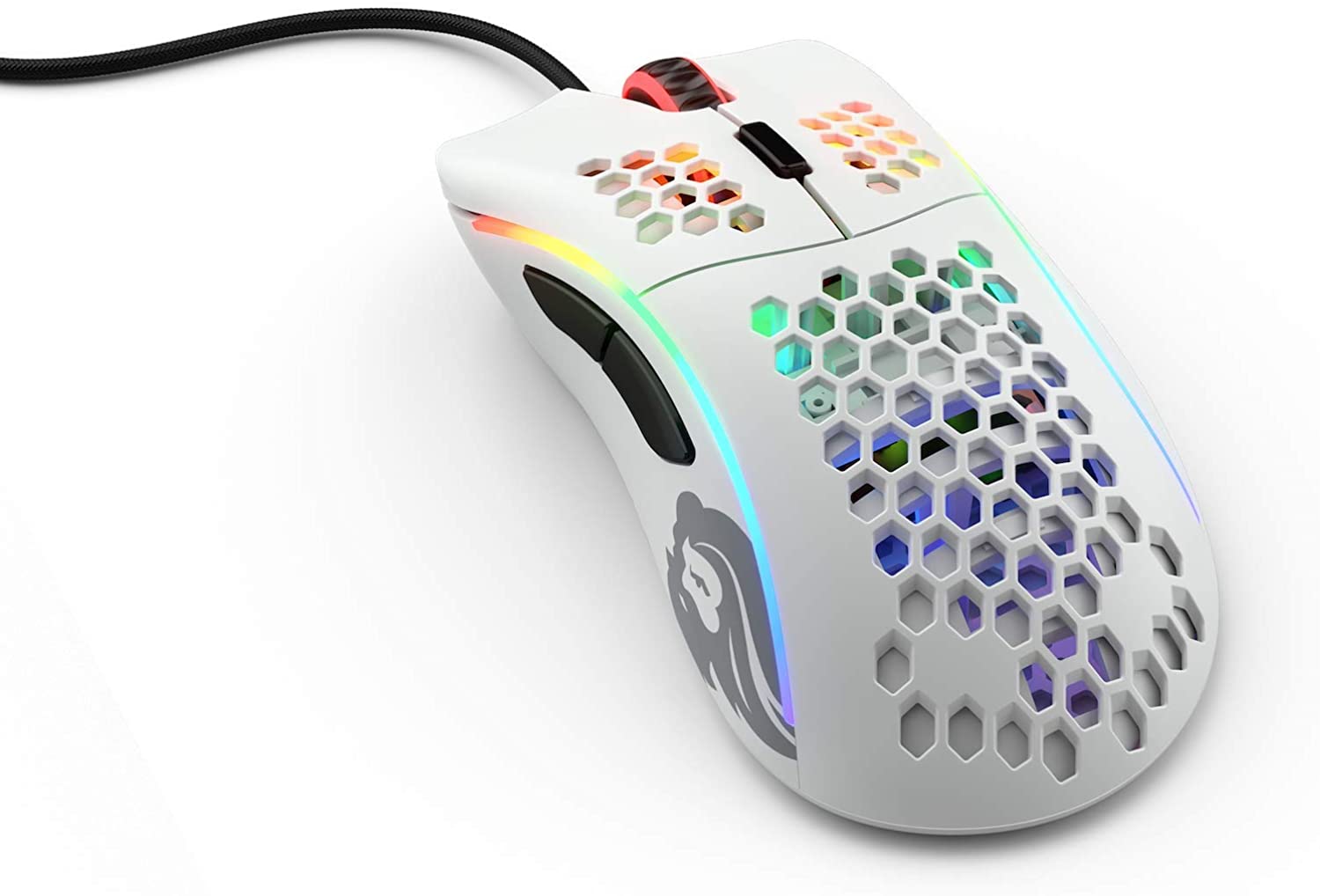 Glorious Model D is a mouse that is built around the idea of ergonomics. If you are looking for ultimate performance, this lightweight mouse is all you need. As for the honeycomb design found throughout the body, it can always provide you with a superior grip while maintaining the perfect balance for maneuvering.
It is also one of the longer mouses you can find at this price point. That being said, the tangle-free cable that comes with Glorious Model D can easily offer you the feel of a wireless mouse. And the best part, it comes with aggressive pricing without putting a hole in your pocket.
Salient Features:
Comes with an ergonomic design

Best suited for medium to large hands

Offers braided cables

Comes with higher DPI settings

Frictionless skates for an effortless experience
Buy on: Amazon
3. Logitech G Pro X Superlight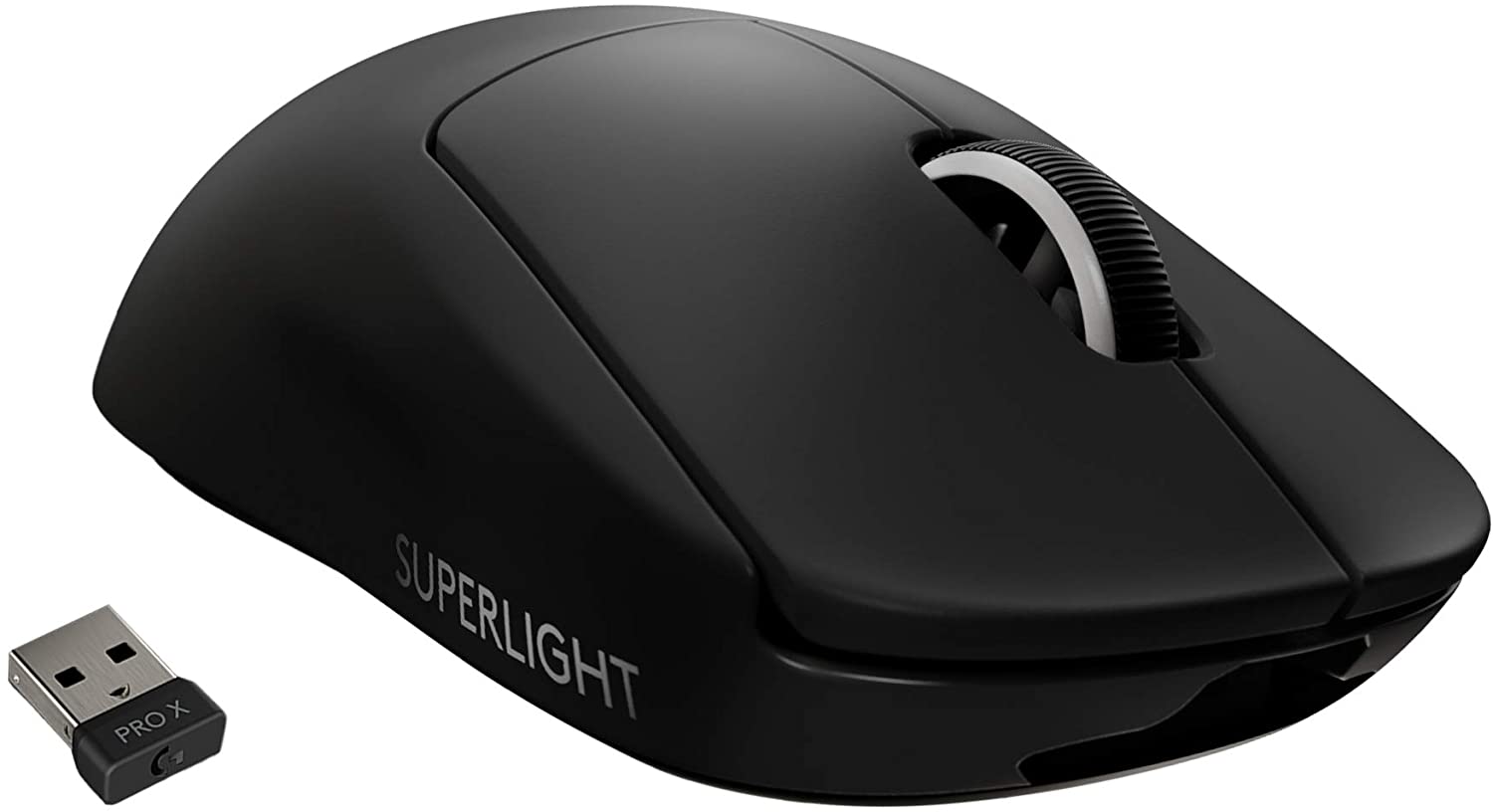 When it comes to gaming peripherals, Logitech has always been one of the biggest contenders within the market. The same goes for Logitech G Pro X, with its simplistic and sleek design.
Neither less to say, the G Pro X Superlight comes with everything you can ask from a gaming mouse. With accurate sensors, you get a higher sensitivity and a design that focuses more on functionality than aesthetics.
Salient Features:
Offers a very minimalist design

The added Hero Sensor offers a very precise control

Almost next to no latency

Comes with a very comfortable grip
Buy on: Amazon
4. Razer Viper Ultimate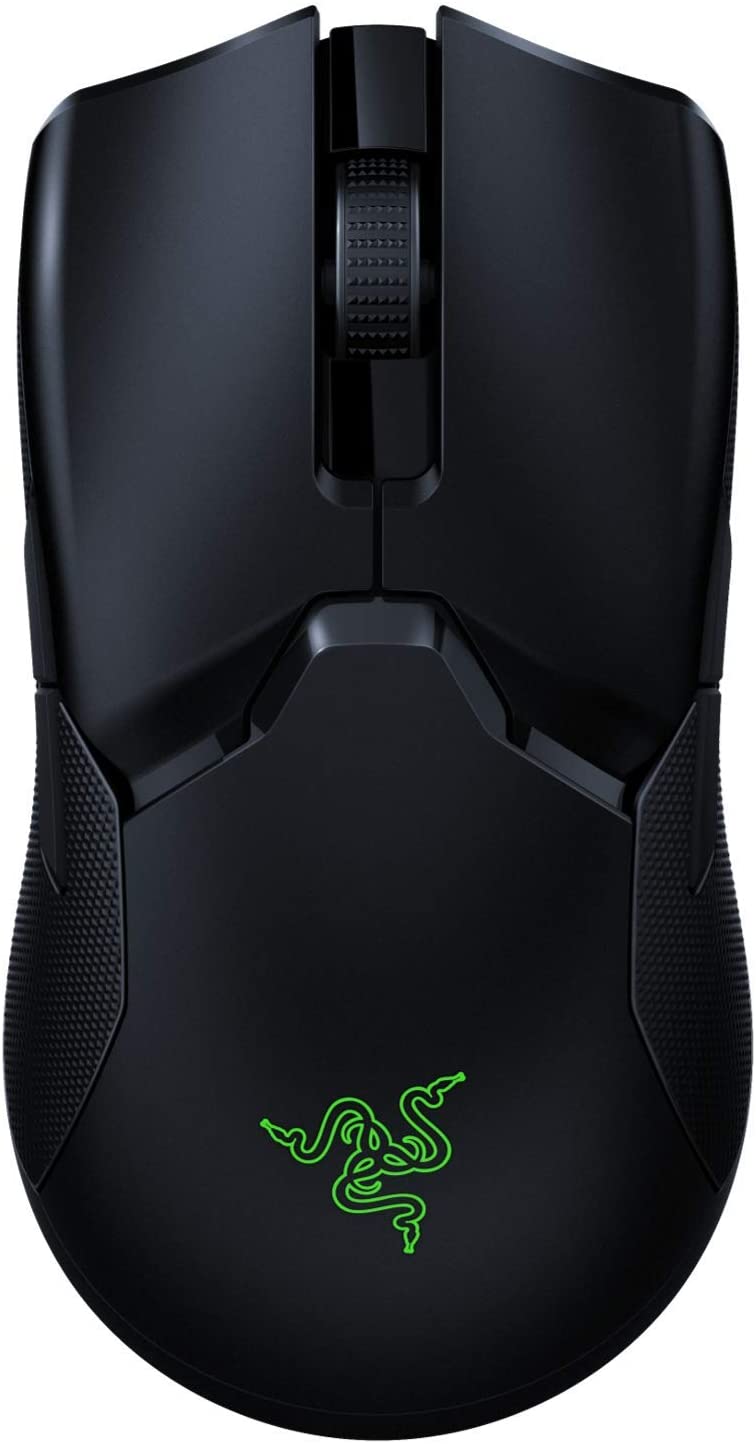 The Razer Viper Ultimate is a powerhouse when it comes to gaming mice. With its Wi-Fi functionalities, it offers a whopping 70 hours battery life. The only catch being, it is slightly heavier as compared to other mice in our list.
Further including, the Razer Viper Ultimate comes with a plethora of customization options as well. In fact, you can also find a Cyberpunk 2077 variant as well. Overall, it is one of the best mice you can get your hands on at the premium price segment.
Salient Features:
The Focus+ sensor offers great responsiveness

Offers very low latency

Comes with 8 different programable buttons

There's an optical sensor with 20K DPI
Buy on: Amazon
5. Cooler Master MM710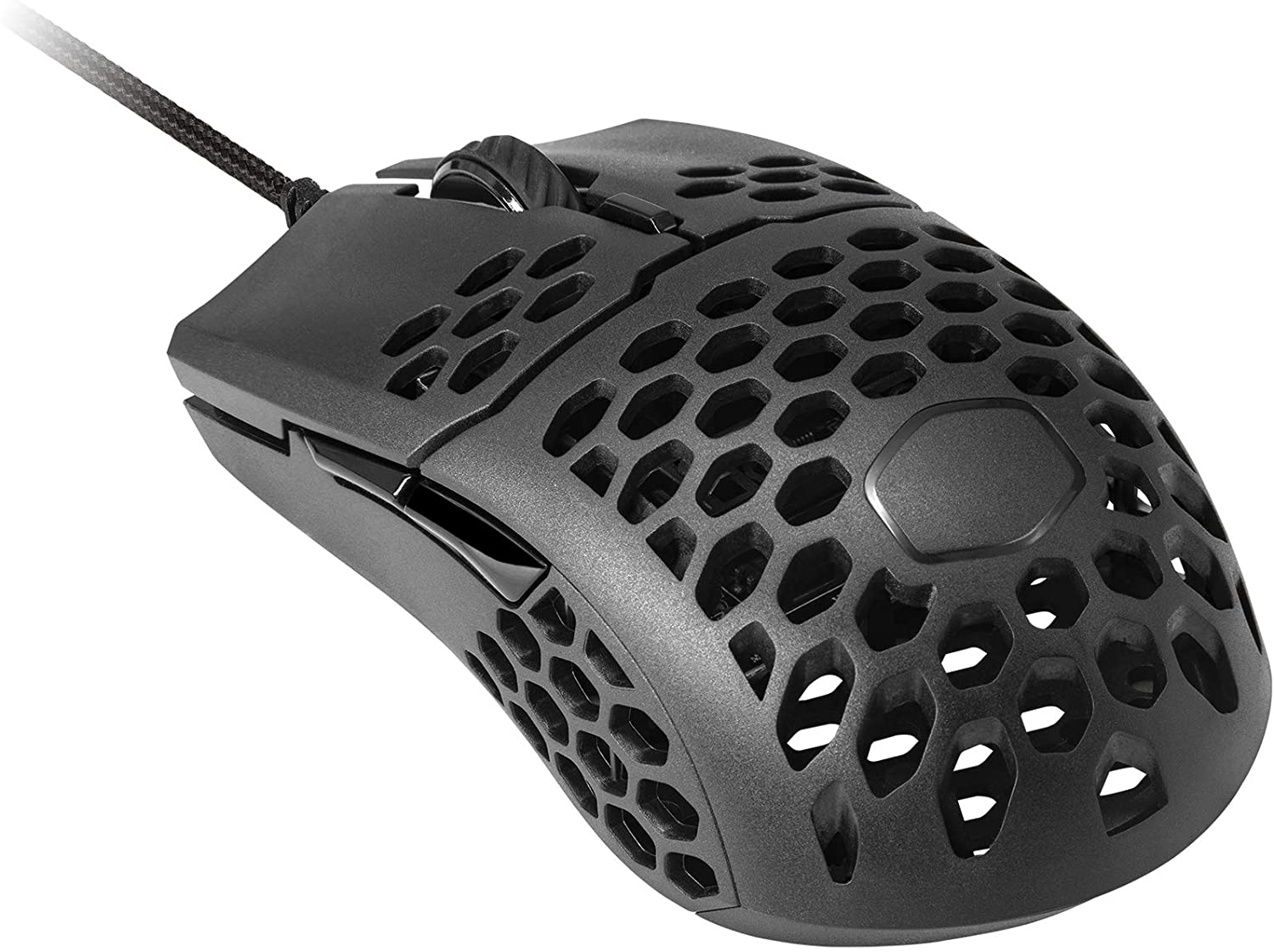 At a weight of just 52 grams, the Cooler Master MM710 is one of the lightest gaming mice. Like every other lightweight mouse, it also retains the same honeycomb design for an easier grip.
With a very compact design, the Cooler Master MM710 is the perfect fit for smaller to medium-sized hands. Neither less to say, it is a value for money for everyone looking forward to a gaming mouse. In fact, it can also give some of the premium models a run for their money.
Buy on: Amazon
Recommended: 10 Best Free Mouse Mover Software For Windows
The Bottom Line
It is imperative to understand that for a lightweight gaming mouse, always consider factors including DPI, polling rates as well as wireless latency. Especially, for FPS gaming, getting a lightweight gaming mouse is a must-have. So, let us know in the comment section below, which mouse you are going to choose for your gaming setup?