Xiaomi is a very popular name among affordable smartphones. But the recent ads in the system apps like Mi Music, MIUI security, cleaner and even in the Settings are ruining the user experience. No doubt, the Xioami's MIUI has many useful features but if that comes at a cost of disturbing ads, no one's going to like it.
If you are also annoyed with these ads in MIUI and looking for a proper solution, you have come to the right place. Today, I am going to share a complete guide on how to disable Ads in MIUI system apps.
Xiaomi is known to provide feature-loaded smartphones at reasonable prices. Some reports are also saying that the company sells its phones at lower prices and earns the profit through various software tie-ups which we later see as bloatware in Xiaomi phones. Whatever is the case, follow the steps below to completely get rid of the Ads in MIUI.
Disable Ads in MIUI System Apps
Disable Ads in Mi File Explorer
I never imagined seeing an ad in a default File Explorer app but Xiaomi did it. The Mi File Explorer app is showing ads at the top of the main screen. However, it's not that much disturbing but I never want to see an ad here. If you are also having the same mindset and want to turn off the ads, follow the steps below:
1. First, Open the Mi File Explorer app and tap on the hamburger icon as showing in images below. Now, go to Settings.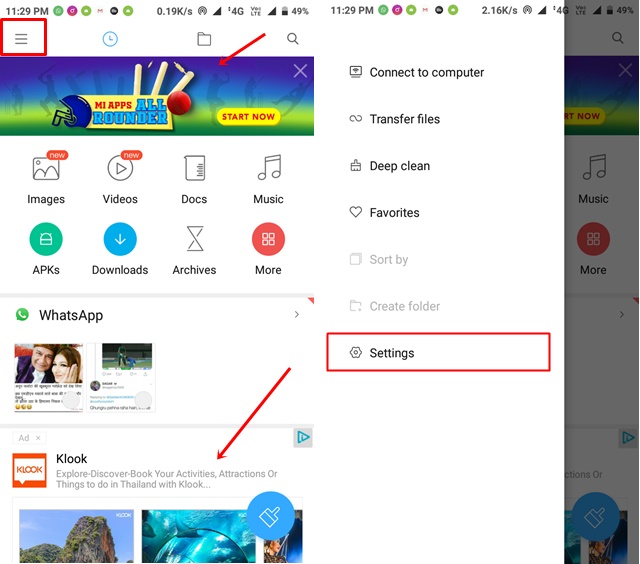 2. Then, go to the About section and turn the Recommendations option off. It will stop ads serving in the Mi File Explorer app.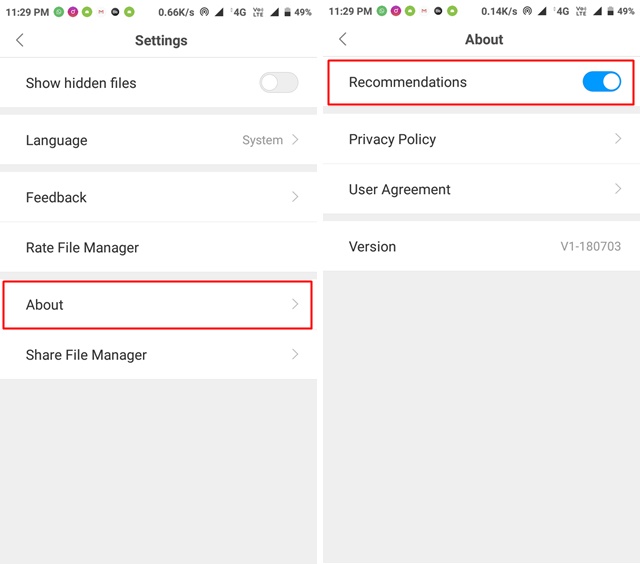 Disable Ads in Mi Browser
Well, if you are a Google Chrome user, then I don't think you will ever open Mi browser app. But if you use it for any reason and fed up with ads, there's a way to turn it off.
Usually, we see ads when we visit different blogs or websites. But Xiaomi wants us to experience ads even before visiting them. They also kept the turn-off option away from the normal settings menu. But don't worry, just follow the steps below:
1. Open the Mi browser and tap on the hamburger (three lines) icon showing at the bottom of the screen. Now, go to Settings.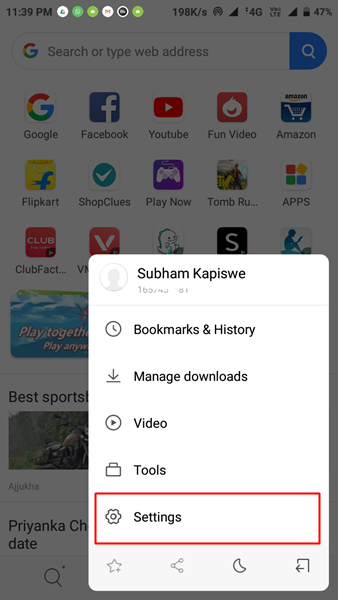 2. Scroll down to the bottom and go to Advanced. Here, you will see Top sites order option at the bottom of the screen. Just tap on it.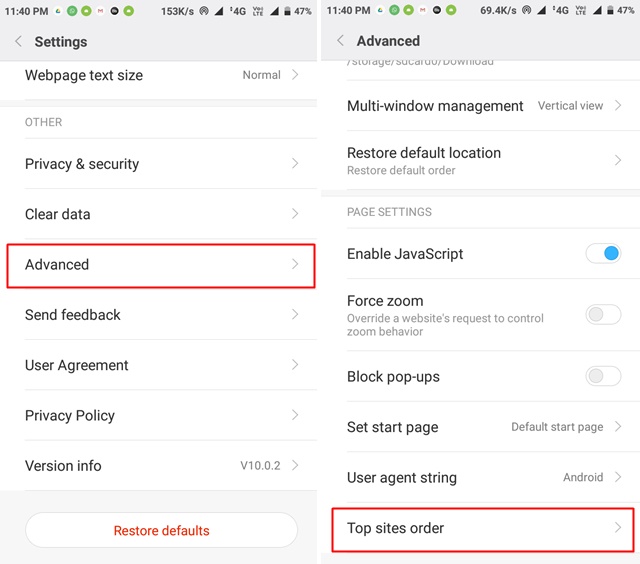 3. Finally, disable the 'Receive Recommendations' option. This will turn the Mi browser ads off and thus help in enhancing your browser experience.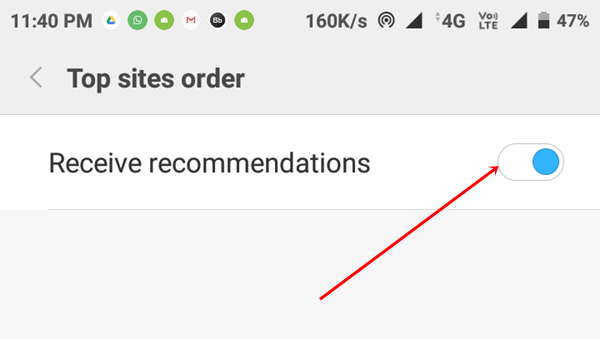 Also Read: 5 Ways to Fix Storage Space Running Out Problem in Android
Disable Ads in MIUI Security
Xiaomi also started serving ads in its Security analyser app. While this ad is not reported by many people but you will see the ad after running the cleaner on the result page.
You can also disable these ads following the same process. Tap the settings icon available on the top-right side of the screen. Scroll down a little bit till you see 'Receive Recommendations' and turn it off.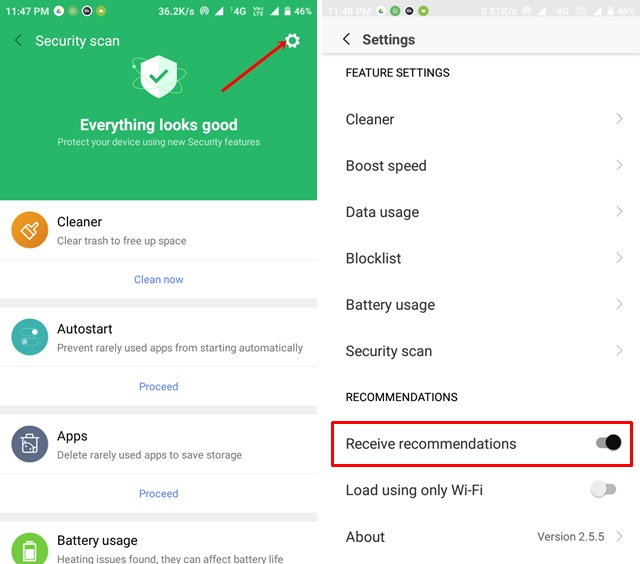 To ensure the complete ad-free experience, you will also need to disable the recommendations under the settings menu of the 'Cleaner' option.
Disable Ads in Mi Music
With the recent update in Mi Music app, you can also stream music online. But the ads are also hindering music listening experience in Xiaomi phones. If you also want to disable these banner ads, tap on the hamburger icon (three lines) and go to Settings.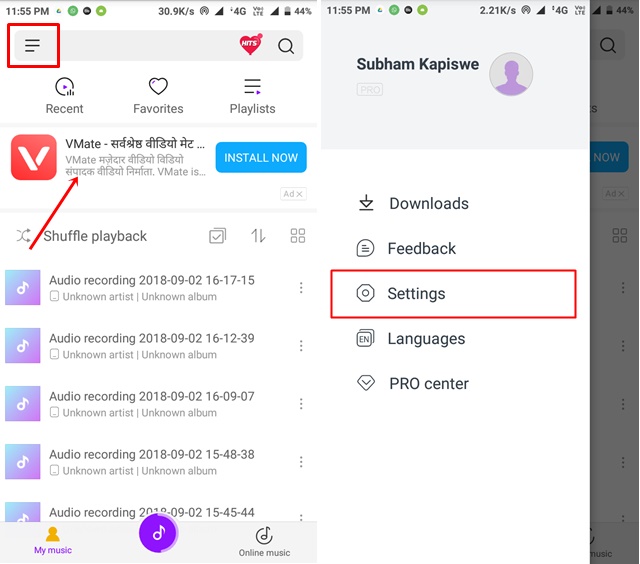 Now, go to Advanced Settings and scroll down to see 'Receive Recommendations' and turn it off.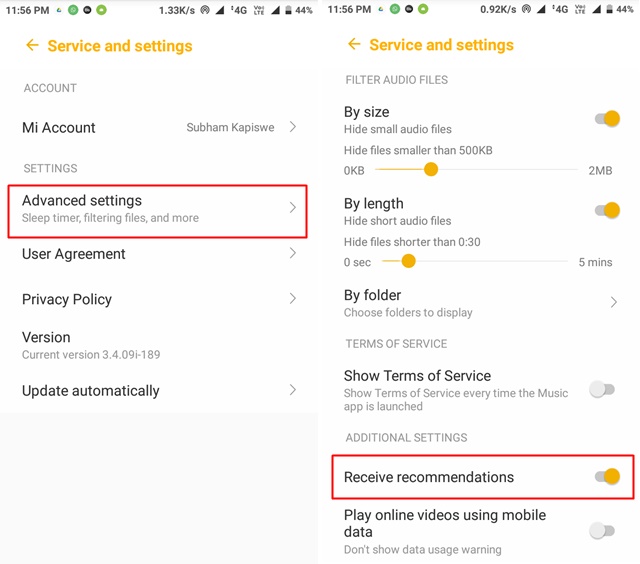 Disable Ads in Downloads
Xiaomi has filled ads almost everywhere in MIUI. The native downloads app is also showing a banner ad and a list of recommended apps covering the entire empty space. To turn these ads off, tap on the 'three dots' icon prest at the top right of the screen. Now, go to Settings and disable the 'show recommended content' option. This will make Downloads app ad-free.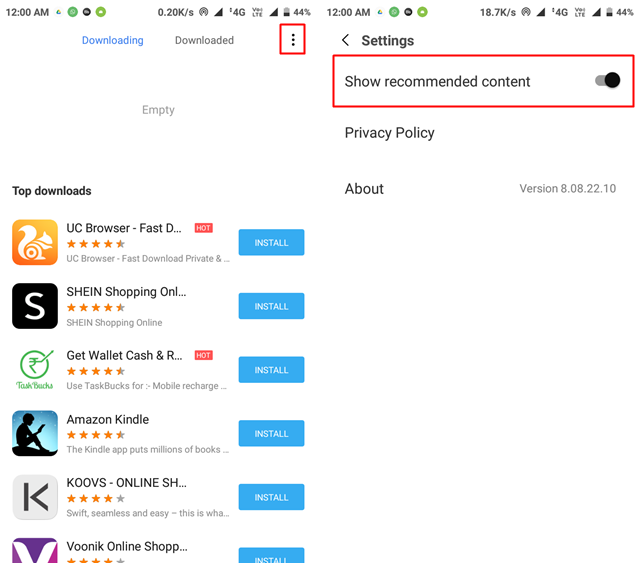 Disable Ads in App Installer and Security Check
The Xiaomi phones are also showing ads on the security check screen which we see after installing apps from an unknown source. This screen shows the security-related information of the app along with a huge ad.
However, you can easily disable this ad by tapping on the Settings icon present on the top-right of the screen. Then go to Settings and turn the 'Receive Recommendations' option off.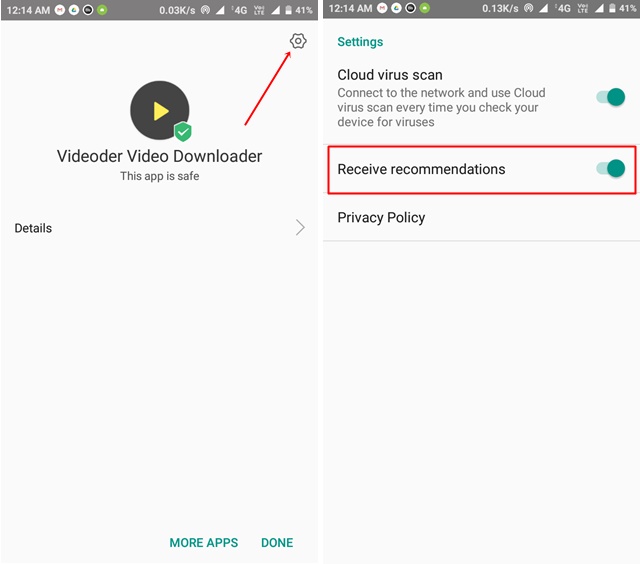 How to disable Promoted Apps in Home Screen
Xiaomi phones are showing ads even in the app folders and it's quite irritating at least for me. Anyway, if you also don't like it and want to get rid of it, just tap on the folder's name and turn off the 'Promoted apps' option under it.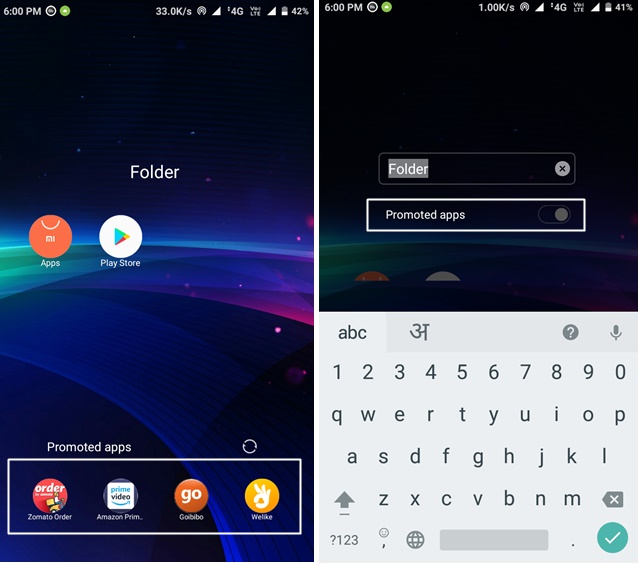 Disable Ad Tracking
So, you have turned off ads and recommended apps suggestions in the different apps on your device. Now, it's time to restrict the company to access your smartphone usage pattern and show relevant ads to you.
1. First of all, open Settings and Go to Additional Settings -> Privacy.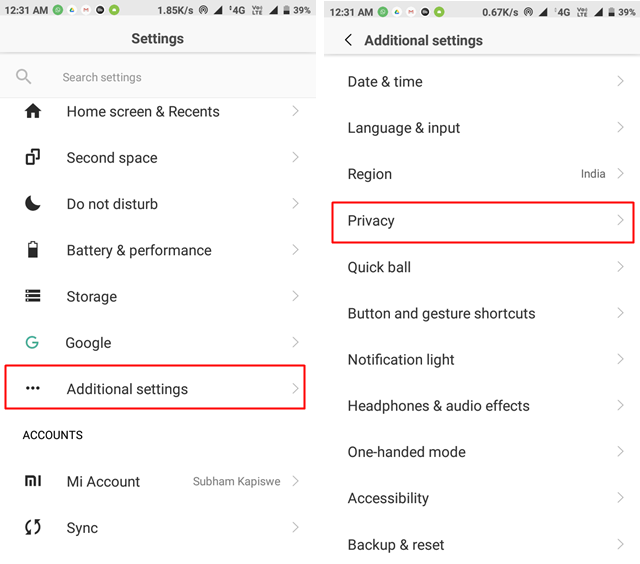 2. In the Privacy section, scroll down a little bit to find Ad Services and on the next screen disable the 'Personalized ad recommendations' option. Now, you won't see any personalized ads based on your usage data.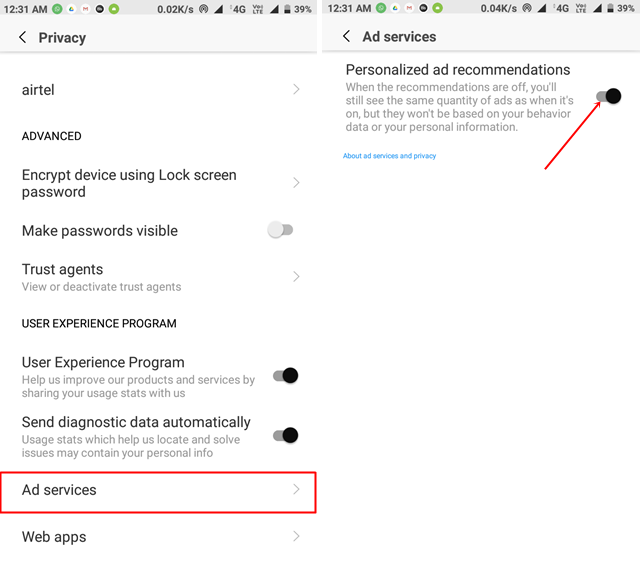 Also Read: How to Remotely Shutdown a Computer From Anywhere?
Third-Party Ad Blockers
Lastly, if you don't want yourself digging around various apps and their settings, you can use a third-party ad blocker and leave the rest to the app. There are many third-party ad blockers available on the Internet but I will you an open-source app named as Blokada.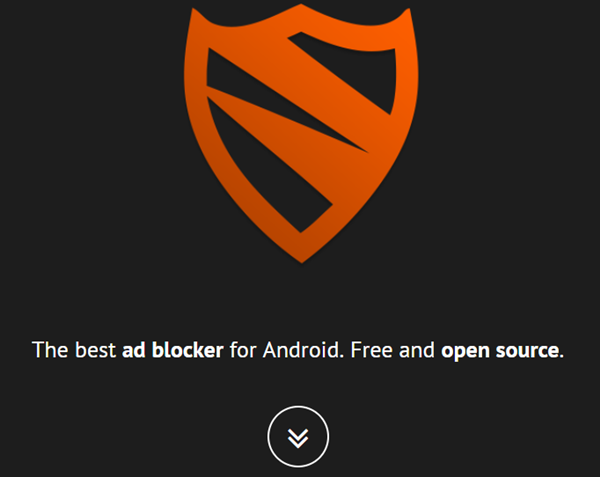 Blokada blocks all the ads along with tracking services and offers a completely ad-free experience. Its interface is also very clean and provides all the necessary options right on the home screen. Here, you can see the number of whitelisted and blacklisted apps, number of blocked ads, DNS information, etc.
Download Blokada from here (Free)
Enjoy Ad Free MIUI
Xiaomi may be planning to generate some revenue at the cost of user experience but following the above steps will surely help you in blocking ads in MIUI System Apps. If you are seeing ads at some other place except the listed above, don't forget to share it below. We will update the article with new ways of blocking ads, so keep coming back. For more, stay tuned with Tech4Fresher.