You might have watched a random off-topic video on Youtube and it starts showing many weird videos like that. It happens with almost everyone and no one want to see those videos or even their thumbnail on the youtube's homepage. Today, I am here with an official method to Enable YouTube Incognito Mode on Android to hide all the search and watch history.
Google has recently updated its YouTube app with a very useful feature or we can say, a much-needed feature i.e Incognito mode. In case if you don't know, almost every Internet browser comes with Incognito mode or private mode which let users hide their Internet history. Incognito mode automatically deletes all sorts of history and cookies at the closing of the application.
Youtube Incognito Mode has only launched on the Android app at the moment, but it will surely arrive on iPhone and other platforms in the near future. Before explaining how to enable this mode, you should remember that Incognito mode only helps in hiding your web history and prevents embarrassing content from appearing in the recommended section. Your Internet service provider (ISP), school administration or your employer can still monitor your activity.
How to Enable Youtube Incognito Mode on Android Smartphone?
1. Make sure you have the latest version of Youtube app installed on your phone. If not, open the Play Store and you will find an update for YouTube is ready to install. Your Youtube version must be at least 13.25.56.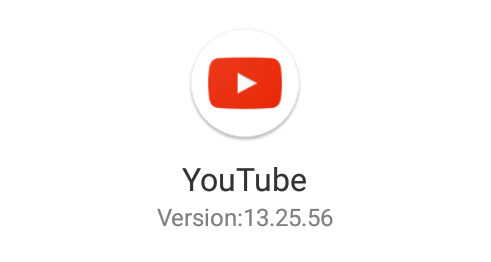 2. To enable Youtube Incognito mode, tap on your profile picture at the top-right corner of the screen. Now, tap on "Turn on Incognito" option.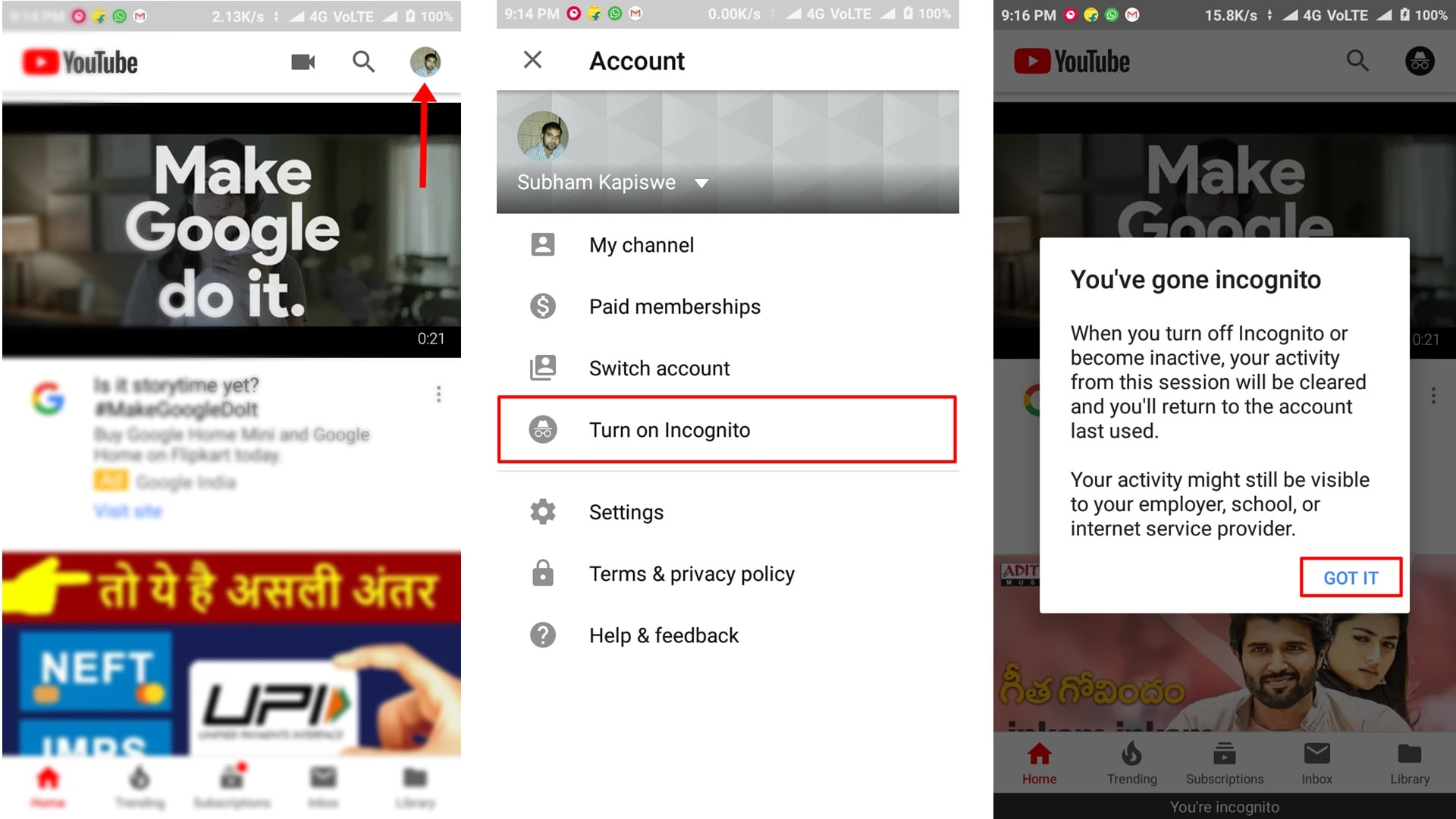 3. A general message will be shown up with the things which we have already told you in the above paragraphs. Also, the message will only appear for the first time.
4. Turning off Youtube Incognito mode is also very simple. just tap the account icon and you'll see a menu with "Turn off Incognito" at the bottom of the screen.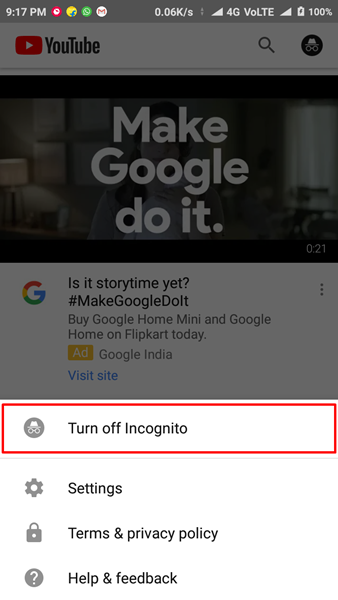 Also Read: Top 10 Best Google Apps For Android in 2018
Final Words: Enable Youtube Incognito Mode on Android
This feature will definitely help many users who use shared phones or generally are afraid that someone will check their search & watch history and their reputation would vanish in no time. This feature is basically an upgrade to the traditional way of pausing search and watch history.
There are a few disadvantages in Youtube Incognito mode that you should consider. Like, you can't access your subscriptions, YouTube chats, and notifications while the mode is enabled. That's because, when the mode is enabled, you're signed out of your Google account. If you don't want this to happen, you can again switch to pausing the search and watch history and you use the app normally.
Give this feature a try and then tell me Is it really useful for you? For more stay tuned with Tech4Fresher.