Evite is one of the most popular websites which lets you send event invitations to your friends, family, relatives, colleagues and other people. This online invitation website gets over 10 million visitors per month.
One of the major reasons for its popularity is — it has made creating invitations, adding details and sending a lot easier. Besides invitation, Evite also provides cards for various occasion and help you come up with an awesome party idea.
But Evite is not the only website who is providing these services. With time, many other websites surfaced online and doing best in their field. They may be not as popular as Evite but they are worth to give a try. So, without any further ado, let's have a look at five best Evite alternatives in 2020.
Read: 5 Android Wearables that Can Save Your Life
Top Evite Alternatives 2020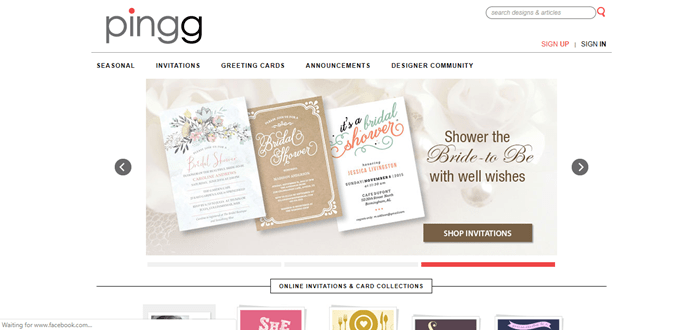 Ping is one of the best online invitation platforms which you can use to send common as well as seasonal invitations. This website has a plethora of templates for almost every occasion such as business holiday, baby shower, bachelorette party, birthdays, retirement, etc.
You can choose from any free or paid template as your requirements. Pingg allows you to send invitations via email, social media or direct transfer. The best thing about this website is everything is listed on the same page. So, you don't have to click on Next or Continue several times.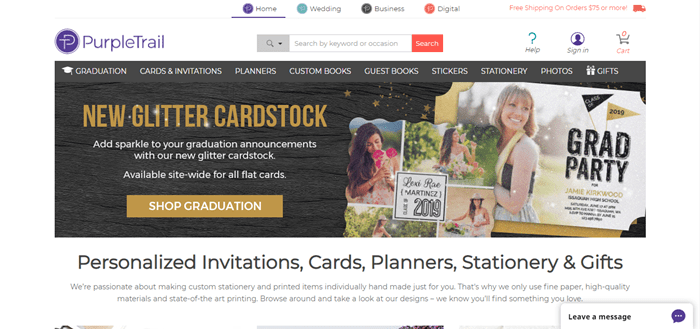 Purpletrail is another Evite alternative which provides services like invitations, ecards, event planner, personalized books, guest books, banners, etc. This website has a huge list of occasions and festivals and so you won't have to visit different websites. Just select the occasion, choose any template and you're good to go.
PurpleTrail allows you to edit and customize each component of your online invitation card. Lastly, this online invitation platform doesn't use advertisements which enhances user experience.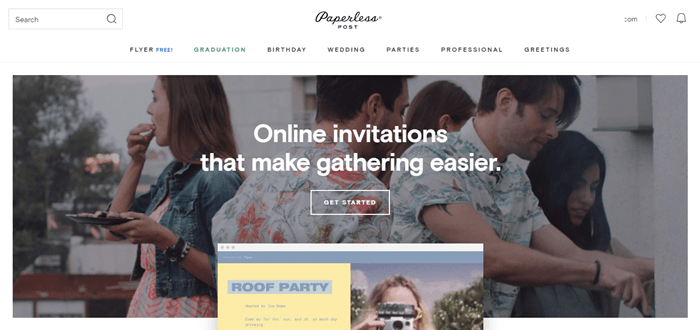 PaperlessPost is an awesome online invitation platform that lets you create custom card and invitations. It has templates for graduation events, birthday, wedding, party, greeting, etc. Along with choosing any beautiful template and editing it in any manner you want,  it also allows you to reschedule your show anytime and anywhere. You can even dispatch and track your online cards and invitations.
Unlike other Evite alternatives, the free version lets you invite up to 500 guests but with the paid version, you will be allowed to invite up to 15000 guests.
Also Read: 6 Best Sonos Alternatives You Can Buy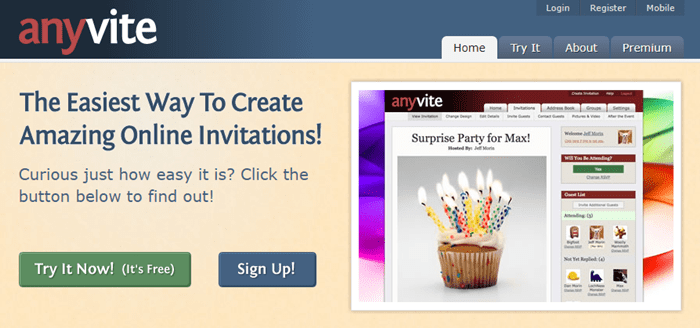 Anyvite is one of the best alternatives to Evite. It's an online card maker that provides all the essential tools required to create a professional looking invitation. It doesn't only let you send personalized invitations to anyone but also provide to inform someone about an event via SMS.
You can also use Anyvite to organize your own event and sell tickets through the platform. You can allow your guests to invite their friends or can disable this option for a particular guest. In order to ensure that the number of guests doesn't go beyond your expectations, you can also limit the number of times your guests can invite their friends.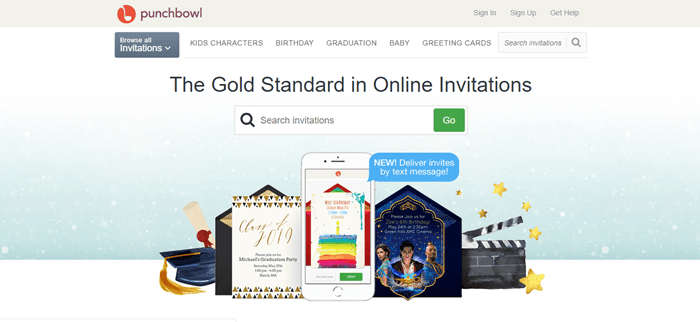 Punchbowl is an all-rounder in this field. Not all of us can arrange a rocking party. After all, there are a lot of things to consider and this is where Punchbowl comes in. You may consider it as a website like Evite but it offers a lot more than that. Punchbowl helps you plan an event from the very beginning to the end.
First, it will ask you some questions regarding your plan, then they also provide suggestions to improve them. It has a very simple and intuitive interface which anyone can use easily. You can even choose from any party planning traits like gift gestures, potluck management, native vendor, and more. Punchbowl also sees if your guests can make it to the party or not.
Recommended: 7 Unique Gifts For Tech-Savvy People
Final Words: Best Evite Alternatives
I hope you found the above websites useful. As I already said, Evite is no doubt the best online invitation platform out there. But you should also try different other websites to have new taste and experience. If you know any other good Evite alternative, do let us know in the comments below.