Have you ever think of deleting your Facebook account? Perhaps you're worried about the privacy and security issues. Or may Facebook is no longer attract you. Whatever the reason is, you can delete your Facebook account by following some easy steps.
When you delete your account, Facebook automatically removes all the data associated with it such as posts, videos, images, etc. If you just want to take some break from Facebook, we would recommend you to deactivate your Facebook account rather than deleting it permanently.
Whether you want to deactivate your Facebook account or want to delete it, we have got you covered. In this post, I will teach readers how to delete their Facebook account permanently or how to deactivate the Facebook account.
Also Read:
How to Deactivate Facebook Account
If you're not ready to get rid of your Facebook account permanently, then you can proceed with deactivating your Facebook account. Here is how to deactivate your Facebook account temporarily.
From the top right corner of Facebook, tap on the down-arrow icon.
Navigate to the Settings & privacy > Settings.
From the left sidebar, click on the Your Facebook Information. 
Tap on the Deactivation or Deletion option.
Now click on the Deactivate Account button.
Lastly, tap on the Continue to account deactivation and carefully follow the on-screen prompts to deactivate your Facebook account.
Congratulations! Your Facebook account is deactivated successfully.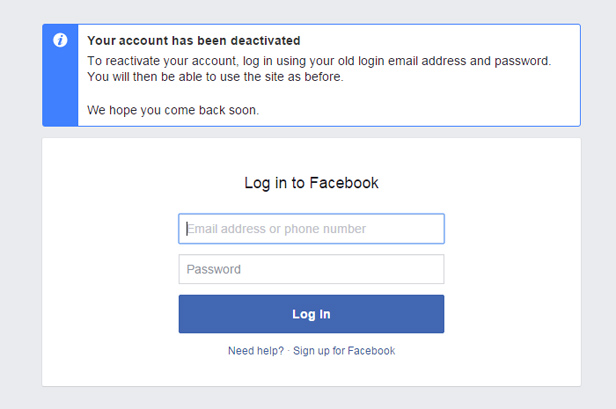 How to Download Your Facebook Data
Before proceeding with the account deletion steps, it is good practice to download your Facebook data. As mentioned, by deleting your account you will lose access to all your Facebook and won't be able to retrieve it later. To download your Facebook data do the following steps.
Log in to Facebook, and from the top right corner click on the down-arrow icon.
Head to the Settings & privacy > Settings.
Click on Your Facebook information located in the left sidebar.
Tap on the View option available next to the Download your information. 

Now select the data which you want to download, download the format of the data, and the time range of the data.
Click on the Create file option to proceed with your downloading request.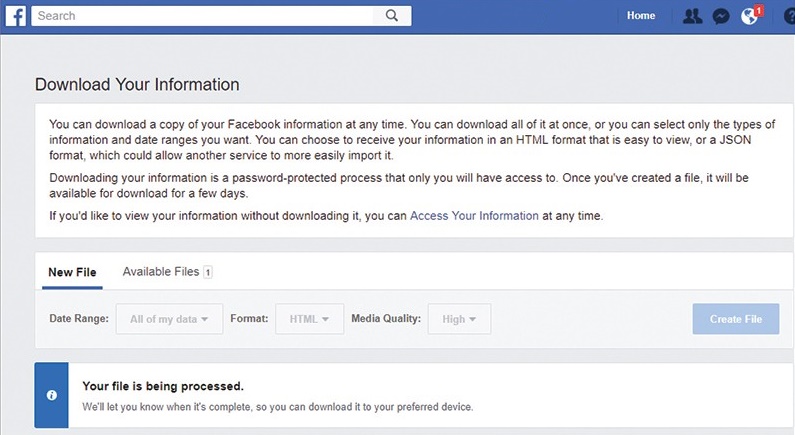 Now Facebook will take some time to prepare your download request. Facebook will notify you when your download request is ready to download.
How to Delete Facebook Account Permanently
If you have made up your mind to get rid of the Facebook account then you can follow the below-suggested steps. However, remember that by doing so you won't be able to reactivate your Facebook account, and all your Facebook data including photos, posts, and videos will delete permanently. To avoid data losing we suggest you download a copy of your information.
Click on the down-arrow icon located at the top right corner.
Head to the Settings & privacy > Settings.
Click on Your Facebook information. 
On the next screen click on the Deactivation and Deletion button.
Now select the Permanently Delete Account option and proceed by clicking on the Continue to account deletion button.
Lastly, click on the Delete My Account button and enter your password to confirm your request.
Congratulation! Now your Facebook account is deleted permanently.
Bottom Line
And with that, we have come to the end of our today's informative blog post on how to delete a Facebook account permanently. If you what to cancel your account deletion request then login to your Facebook within 30-days of the deletion request. By doing so, Facebook will cancel your deletion request and you will able to use your Facebook account as you do earlier.