As many people are working from home due to the coronavirus pandemic, the video conferencing app called Zoom came as a blessing to them. From 10 million users, the number of daily users on Zoom went up to 200 million, just in March this year. But most people are searching for capable Zoom alternatives now.
This is because gradually, the Zoom users started facing a lot of problems. Some users reported uninvited people, crashing video calls and group chats. There were also rumours of Zoom data being sent to third parties in China.
That's why people are now looking for more secure alternatives to the Zoom app. Here are the 5 best Zoom alternative apps you can use for your video conferencing needs.
Best Zoom Alternatives
Top 5 Zoom Alternatives You Can Use
1. Google Hangouts

Released in 2013, Google Hangouts, consisting of Google Chat and Google Meet, is now an integral part of G Suite.
Features:
You can not only message others, but you can also perform voice calls, along with video calls – all for free!
It allows you to start a group conversation with up to 100 people at once. In these group chats, you can share GIFs, emoji, photos, stickers, and even maps.
One tap, and you'll be able to invite up to 10 people for video calls. If you want more participants in these calls, i.e. up to 25 people, you need to subscribe to the paid version.
Google Hangouts will sync your chats across all devices, including iOS and Android.
To access Google Hangouts, you just need to sign in with your Google account.
2. FaceTime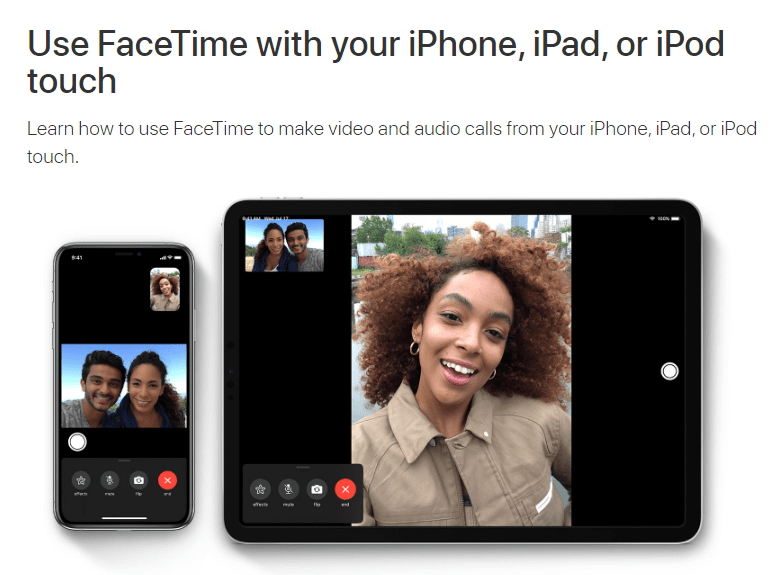 Apple developed FaceTime as a stable video conferencing app that's much more secure than Zoom can ever hope to be.
Features:
Only people with an iPhone, iPod touch or an iPad can access FaceTime.
During a phone call, FaceTime lets you start a video call as well, on your iPhone.
A fun feature is that you can create a Memoji that matches your mood and personality, and then use that while making a video call.
While you're on a video call, you can take pictures of the participants using the FaceTime Live Photos feature. For this, you need iPadOS, or iOS 12.1.4 or its later versions.
All chats on FaceTime are secured with end-to-end encryption, unlike the chats on Zoom.
3. Skype Meet Now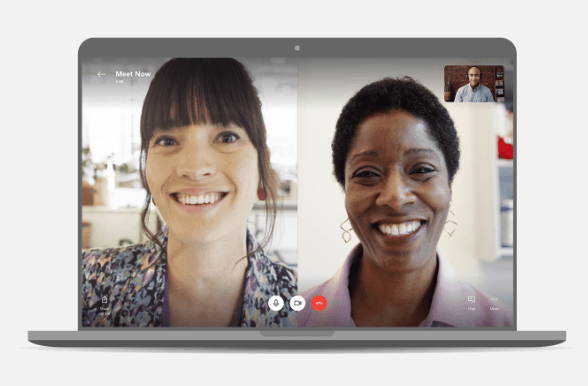 Recently, Microsoft came up with Skype Meet Now for app-free video calls, rivalling Zoom.
Features:
Skype Meet Now is absolutely free to use. For using this app, you don't need a Microsoft account or even a Skype account.
You can invite up to 50 people for a video conference. If you don't have the Skype app installed on your device, you can easily join the call as a visitor.
All you need to do is create a free and unique meeting link and share it with the participants. The link won't expire, so that you can access this link anytime you want to, from anywhere.
Your video calls can be recorded and stored for up to 30 days.
Skype Meet Now also lets you use the background blur feature before accessing the video conference.
4. Discord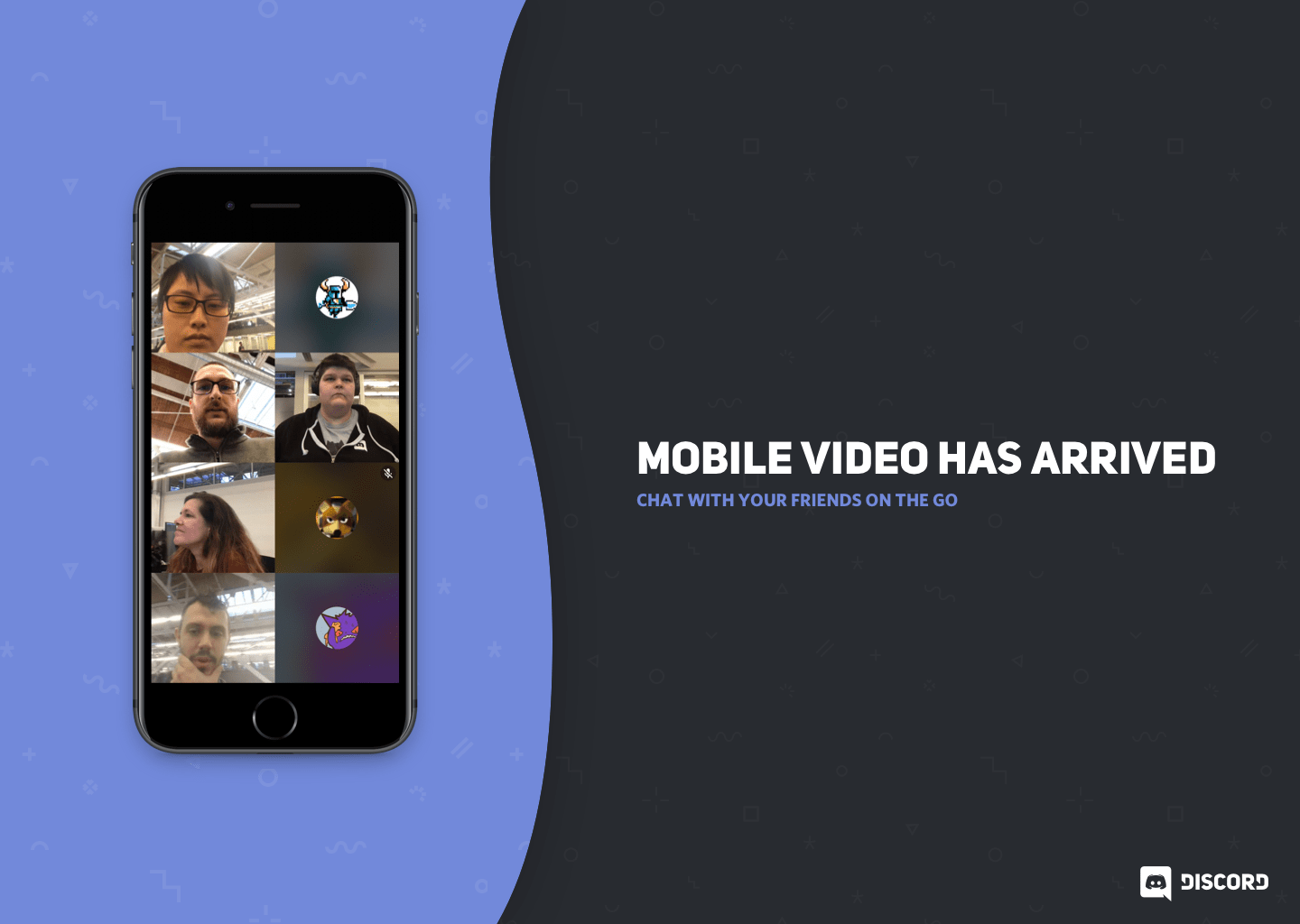 Discord is another popular alternative to Zoom. One of the best thing about Zoom is it allows video conferencing and voice calls at no cost to the user.
Features:
On Discord, you can come together with your friends or your community for dance classes, study groups, book clubs, global digital conventions, virtual parties, gaming purposes, and anything else.
Discord can be accessed on all devices – Windows (Windows 7 or later), Android, Linux, Mac, and iOS.
You can connect Discord to your accounts on YouTube, Twitch, Facebook, Twitter, Reddit, Spotify, and Steam for availing of special options for Discord integrations.
For inviting others to a video conference, you need to share the unique generated link with them, so that they can access your server. This link usually expires in a day, but you can turn on the option to never let the link expire.
Discord also allows you to share your entire screen, the browser tab, or just the application window.
5. Signal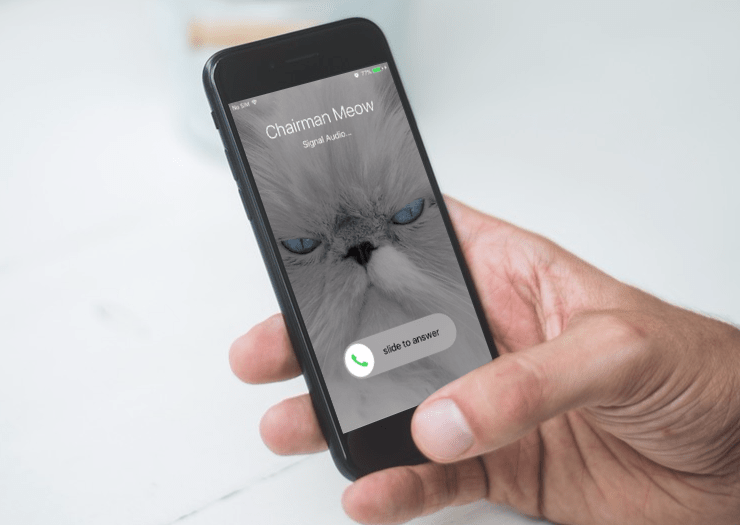 Signal is another open-source Zoom alternative in our list. The global security community, including the likes of Edward Snowden and famous cryptographer Matt Green, love this private messenger app.
Features:
Signal focuses on your privacy and security, is protected by end-to-end encryption, like FaceTime. The open-source Signal Protocol powers this encryption.
You can share voice messages, files, text, photos, GIFs, and videos for free. Plus, Signal lets you create and share encrypted sticker packs of your own!
Signal enables you to have one-on-one conversations as well as group chats.
The best thing about using Signal is that there are no ads at all. In fact, this app is a lot like WhatsApp.
You can download Signal on any device, be it Android, Windows, Linux, iOS, or Mac OS.
Wrapping Up
All these alternatives to Zoom are not only protected but also allow video conferencing and voice calling services free of cost in most of the cases. So, each of the above alternatives can be a very strong rival of Zoom.
Which video conferencing app would you like to try as an alternative to Zoom? Let us know in the comments below!