LG V30 launched at IFA 2017 after months of waiting. It brings the best of LG G6 in a larger form factor and more powerful platform. No doubt, the phone has launched at the correct time when Samsung galaxy note 8 has just arrived and Apple iPhone 8 is making its way. As for the LG V30 release date, the model will go on sale in the company's home market South Korea on September 21, with the global rollout expected in coming weeks. While everyone is talking about only its specifications, let's talk about 5 less known features of LG V30.
Less Known Features of LG V30
Bang and Olufsen Audio
LG V30 is going to be an audio-centric smartphone having Bang and Olufsen Audio. Bang & Olufsen (B&O) is a high-end Danish consumer electronics company that designs and manufactures audio products, television sets and telephones. They are known to deliver the truly exceptional cinematic sound experience. Their audio products are well versed in providing some innovative sound controls. So, we can expect a superb audio experience from LG V30.
HDR 10:

LG V30 is not only an audio-centric phone, but it's also video-centric. With 10 bit HDR Sensor support, the phone is going to deliver amazing experience while watching videos and movies. HDR 10 is a static system — the HDR metadata establishes picture settings at the beginning of the movie, TV show, etc. and remain constant throughout. Content is mastered with 10-bit color and peak brightness of 1000 nits. Despite the superb experience, this will increase the performance of the phone.
Cine Video Mode
One of the LG V30's highlight is the Cine Video mode. When I heard about it for the first time, it sounded like a collection of filters, which we've already seen many times in different smartphones. However, LG's Cine Effect is a way better and advanced than those.
The difference is Cine effects maintain color accuracy, have a wider dynamic range for a smooth transition between light and dark scenes, and more vivid colors. The Cine Mode is responsible for more than just image quality. The new LG V30 features a dual rear camera setup with one 16-megapixel sensor coupled with a breakthrough aperture of f/1.6, a 71-degree wide-angle lens, and one 13-megapixel sensor with a 120-degree wide-angle lens and an aperture of f/1.9. The 16-megapixel shooter with f/1.6 aperture will let more light to enter the lenses to give sharper and highly focused images.
Bluetooth 5.0 with BLE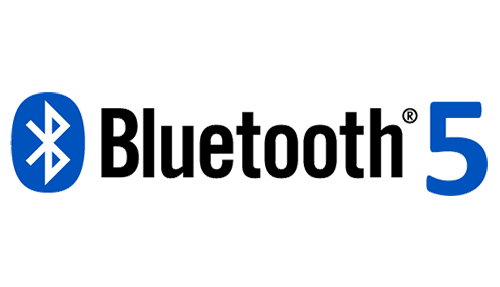 The uses of Bluetooth has decreased now and people have shifted to other technologies such as Wi-Fi to transfer files. But it's still in use for various purposes.
Bluetooth 5.0 is known for its high speed and wider range but the addition of BLE (Bluetooth Low Energy) has even made it better. Bluetooth Low Energy is a power-conserving variant of Bluetooth personal area network (PAN) technology, designed for use by Internet-connected machines and appliances. Also marketed as Bluetooth Smart, Bluetooth LE was introduced in the Bluetooth 4.0 specification as an alternative to Bluetooth Classic. Unlike its predecessor, Bluetooth LE maxes out at just 1 Mbps while consuming just 0.01 to 0.5 watts. That's up to one-third of the speed of Bluetooth Classic, at no more than half the power.
MIL 810G Certification: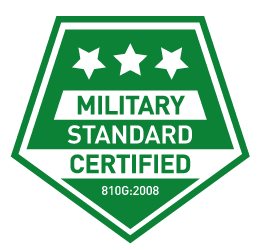 LG V30 is equipped with powerful hardware and capable software. But that's not only the thing LG has aimed for. LG V30 is a MIL 810G certified smartphone in terms of durability. MIL-STD-810G is series of tests designed by the U.S military to test its equipment limits in various conditions where it is expected to be used (environment) or transported (shocks). The test varies according to the nature, size and weight of the equipment tested.