Foldable smartphones might be the future but is it worth to buy them in 2019? Let's find out.
Whenever we thought about foldable smartphones, the most expected doubt came to our mind is how is it possible to fold a smartphone without breaking its screen. But Samsung and Huawei are among those companies who turned the dream into reality.
People considered Samsung Galaxy Fold as world's truly foldable smartphone. Everything was fine till yesterday when many reviewers who got their hands on it started complaining about the broken screen issues of $2,000 Galaxy Fold.
They complained that either a part of the screen has started malfunctioning or the phone is having bumps at the parts where the screen folds.
Samsung started working on Foldable smartphones in 2011 and unveiled the phone in 2019. So, if the tech giant like Samsung hasn't found any solution to overcome the most obvious issue in 8 years, how can we assure the reliability of the technology.
You may argue that Huawei's Mate X doesn't have such issues but I believe this is not the right time to buy a foldable smartphone.
Read: Top 10 Most Radiation Emitting Smartphones in 2019
Why You Should Not Buy Foldable Smartphone in 2019?
1. Lack of Absolute Design
This is the first generation of foldable smartphones and it's clear that manufacturers are yet to come up with a finalized design. I am not against the experimentation with technology but currently, it seems manufacturers are just in a race to become the first company to launch such smartphones.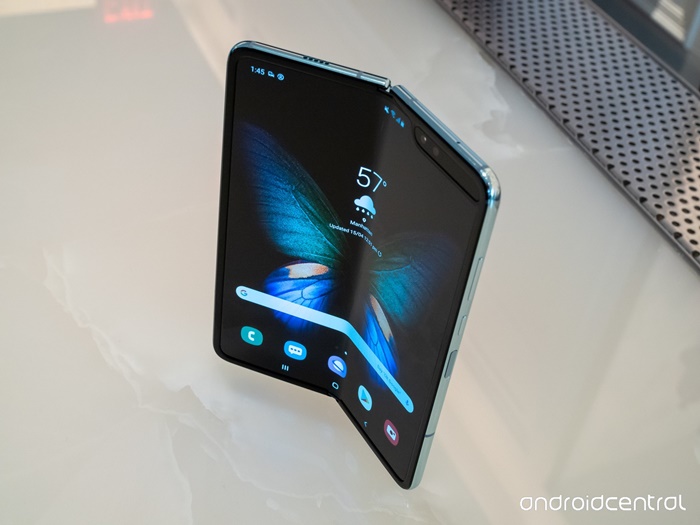 As of now, we've seen Galaxy Fold which folds inward and Mate X which folds outside. While folding inward makes hinges visible and make the smartphone look dull, on the other hand folding outwards hides the hinges but makes the display prone to scratches.
Smartphones are getting thinner with time but the Galaxy Folds looks like two phones are stacked together and make the device bulky. It's obvious that such bulky smartphones wouldn't be preferred by most of the people. We'll have to wait for foldable smartphones which are manufactured considering the preference of consumers.
2. Extremely High Pricing
The prices of present foldable smartphones are extremely high. The Samsung Galaxy Fold costs $1,980, Huawei Mate costs $2,600 and Flex Pai costs $1,588. If you are just curious about the latest technology and want to experience, I still suggest you wait for the second generation which is expected to come at a price of around $1000.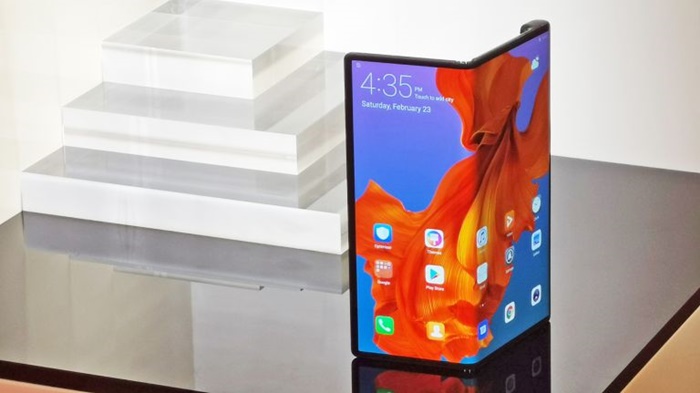 Till then, you can buy a flagship smartphone for $1000 and a good tablet for $750, and enjoy the perks of both of these devices. But spending such a high amount on an emerging technology doesn't make any sense.
3. Durability
Some users who got their hands on the Samsung Galaxy Fold already started facing serious display issues. While for some users part of the display started malfunctioning, others are experiencing blackening or bump of the display near the hinges.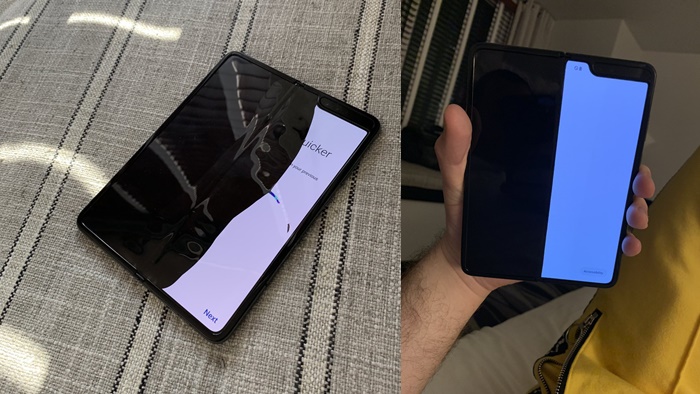 As Huawei Mate X is still not available for consumers, I cannot say anything about it. But the above issues can't be ignored. It would be better if you wait for the next generation, and give time to manufacturers to fix these issues and bring more durable foldable smartphones.
4. Lack of Standard UI
The other reason why you should not buy a foldable smartphone in 2019 is lack of standard user interface. I mean there is a lot of uncertainty about how the apps will support foldable displays. The major advantages of using a foldable smartphone are screen continuity and multitasking.
We just announced support for foldables at #AndroidDevSummit, a new form factor coming next year from Android partners.

Android apps run seamlessly as the device folds, achieving this form factor's chief feature: screen continuity. pic.twitter.com/NAfOmCOY26

— Android Developers (@AndroidDev) November 7, 2018
Google should ensure that app developers make quality apps that support the bigger foldable screen the same they support other displays.
So, it's wise to wait until OEMs come out with a standardized approach and app developers update their app for the foldable displays. Google is also working to bring native support for foldable with Android Q.
Also Read: An Ultimate Guide to Understand Mobile Processors in the Easiest Way
Should you buy a foldable smartphone in 2019?
I would say No.
Foldable smartphones no doubt look quite fascinating but you should understand they are still in the development stage. A lot of companies like Samsung and Huawei are working on them. Just rushing into the trend is currently a very costly affair. I suggest you wait for at least the second generation of foldable smartphones or at least until the companies will fix all of these issues.
So what do you think about foldable smartphones? Share with us in the comments section below.