Your Amazon package not delivered? No worries! Today, I will explain different delivery protections offered by Amazon, what you can do in these situations and how can you identify fake sellers on Amazon.
Amazon is one of the most popular e-commerce platforms in the world. The company focuses on providing the best user experience and user retention. The best thing about Amazon is — it takes care of its customers. I can't remember the number of times, their customer care executives have solved my problems in no time.
However, just like other e-commerce platforms, Amazon is not completely free from problems. Even after the years of operation, Amazon is still affected by the issues that its competitors are facing like damaged goods, wrong items being sent out, and sometimes, orders never arriving.
If you have also purchased something from Amazon but the package never delivered at your doorstep. What will do you? Let's find out.
Also Read: Can You Use PayPal on Amazon?
It All Depends on the Seller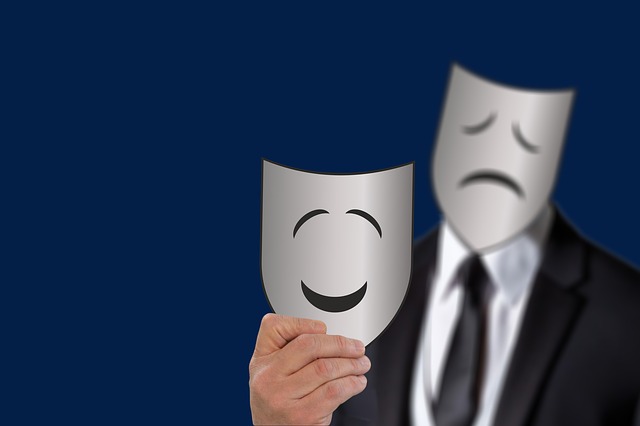 Amazon is a marketplace that features items sold by the company and a lot of third-party sellers. Thus, a lot of things depends on the seller including the delivery protection.
Whenever you order a product from a popular seller, you will notice a "Fulfilled by Amazon" tag. It means the product will be sent to your Address from an Amazon Fulfilment Centre. You will be able to track the package status using the app or website. In this case, Amazon is responsible for the service and returns.
But if you are buying a product which is not fulfilled by Amazon, you are protected by Amazon's A-to-Z Guarantee Protection.
What is the A-to-Z Guarantee Protection?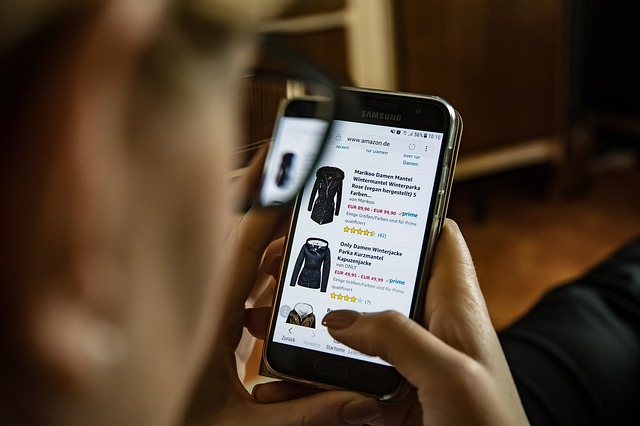 Let's assume you've ordered an item from a third-party seller who doesn't come under Fulfilled by Amazon protection. In most cases, you won't be able to track the delivery status. Taking advantage of situation, some sellers have also charged the credit card and lied that they have shipped the item.
Luckily, you can take advantage of Amazon's A-to-Z Guarantee protection and claim the refund. According to Amazon, it protects you when you purchase items sold and fulfilled by a third-party seller.
A-to-Z Guarantee ensures timely delivery and the condition of your items. You are allowed to report the condition to Amazon and their team will determine if you are eligible for a refund.
The process goes like first you need to contact the seller through your Amazon account, give them 48 hours to respond. If they don't give any satisfactory response, you can file a claim after meeting any of the following conditions:
You have not received your package and three days have passed since the maximum estimated delivery date or the tracking shows a delivery confirmation, whichever is sooner.
You received an order that is different than expected and have requested a return with the seller.
You returned your item with a trackable shipping method and the seller has not issued you a refund.
The seller miscalculated customs and/or shipping charges, and you had to pay those fees upon delivery.
Here, you should remember that you have up to 90 days after the maximum estimated delivery date to request a refund under the A-to-Z Guarantee. You can visit Your Orders > click on File/View claim > explain the issue > select Request refund through A-to-Z Guarantee and you're done.
Also Read: What is a Virtual Card? What is Virtual Credit and Debit Card?
You Ordered a Product, But it hasn't Shipped Yet?
There a lot of buyers who have faced this problem multiple times. You can also do a Google search and find such complaints. I also believe Amazon needs to work on this as soon as possible.
Talking about my personal experience, I ordered a t-shirt from Amazon. But even after waiting for two-three weeks, the seller didn't ship the product. Here, the first thing you should know is that they will not charge your card until the order has been confirmed.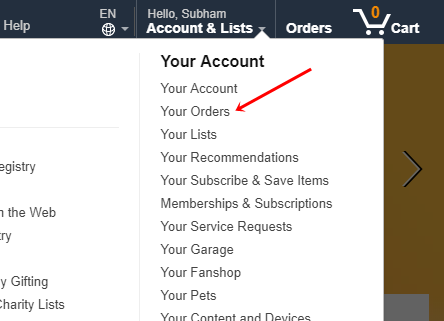 If you tired of waiting, you can cancel your order anytime by logging into your Amazon's account and moving to Your Orders.
Amazon item Shows as Delivered, But it Never Arrived?
This is one of the horrible situations for online shoppers. Now, let's have a look at what can do if the product is shown as delivered but it hasn't actually reached your destination.
Amazon takes care of these situations quite professionally. But before proceeding further, first, you should check the following things:
Was Shipping Address correct?
Look for a notice of attempted delivery
Confirm with your neighbours
Sometimes, the packages may show as delivered while still in transit. So, it's wise to wait at least for at least 36 hours.
Now, if even after waiting for the said duration, there's no sign of delivery. It's time to contact the Amazon. You can visit the website or use the app to reach them.
Just go to Help > Browse Help Topics > Need More Help > Contact Us.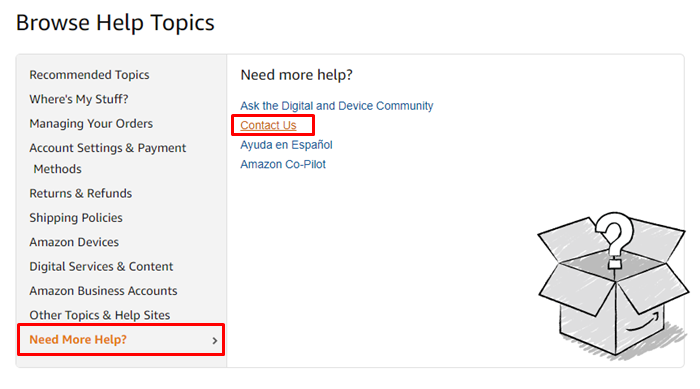 Then, select your order, scroll down to find 'Select an issue' and choose 'Where's My Stuff'.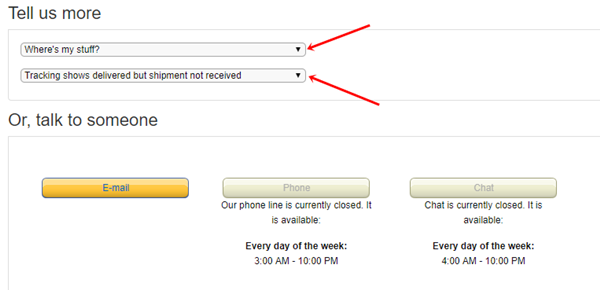 Finally, choose 'Tracking shows delivered but shipment not received' next to the Select issue details. Now, you will get options to contact Amazon via email, phone, or live chat.
How to Identify Fake Sellers on Amazon?
Fake sellers are on every eCommerce platform. Most of them opens an Amazon seller account just to steal money from users.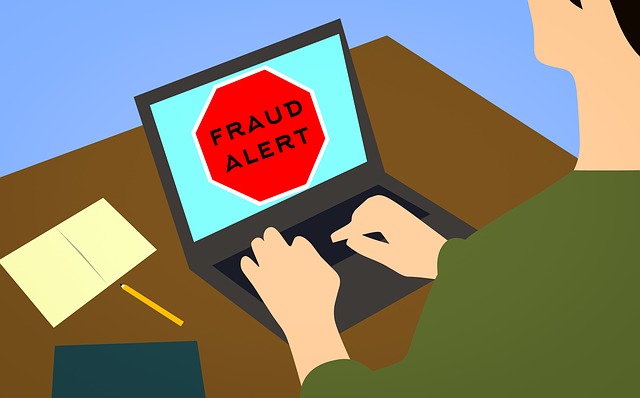 These sellers usually list popular items at a price lesser than others. After receiving orders, they quickly change the status saying the package is in transit. This releases the payment to their account.
They usually give an estimated delivery date of four weeks, thus beat two-week payment cycle of Amazon and disappear before buyers start complaining and Amazon will take action.
Fortunately, identifying fake sellers is quite easy. Just click on a seller's name to visit their profile page. Here, you can see the seller's feedback rating in the last three, six and twelve months.
As you can see in the above image, this popular seller seems very trustworthy. It has 88% positive reviews in the last 30 days, 95% in 90 days and 97% in its lifetime.
Recommended: 7 Things You Should Know to Prevent Online Shopping Frauds and Scam
Wrapping Up
That's all for this article. I tried to cover every possible method you can use to resolve the Amazon package not delivered issues. I also tried to explain a quick and easy method to identify fake sellers. If you have also faced similar situations, share your experience in the comments below. Also, the path you followed to resolve the issue. This will help us to understand the resolution process in a better way.