Though Google hasn't revealed the full name of Android Q yet, at the Google I/O Keynote, the company has confirmed many amazing features which are coming with Android Q.
Along with this, Google also announced that the Android Q will be coming on 12 devices from 12 different OEM partners. You can check the full list of OEMs below.
OnePlus
Xiaomi
Nokia
Realme
Essential
Asus
Huawei
Sony
Vivo
Oppo
Tecno Mobiles
Android Q Features
Smart Reply
You might be already using quick reply feature for a long time now. But Android Q will bring more useful smart reply feature that will work across the operating system. You will be able to use this feature on almost all the general and secure messaging apps.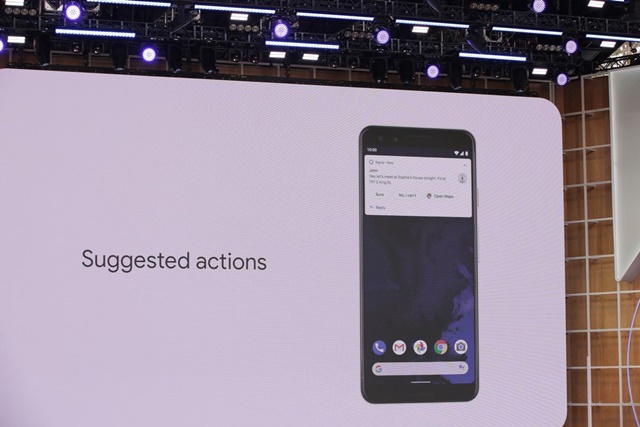 All thanks to Google's AI and machine learning that can also predict actions you're likely to take based on the context of a notification. Suppose, if someone sends you a location, then the system will show you the options to open that location in maps or start the navigation directly from the notification.
Location Privacy
Google is heavily focusing on bringing transparency in its privacy policies these days. Android Q will come with various location privacy options to ensure that users can easily control which apps are using their location data and how they're using it.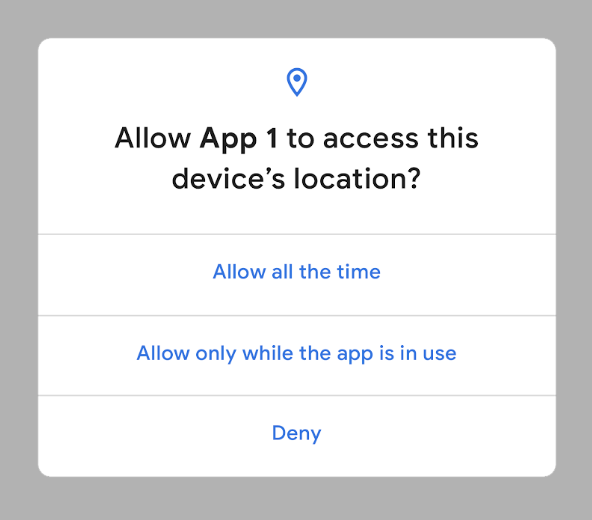 First, the latest Android version will throw a notification whenever an inactive app is accessing your location in the background. This will help you a lot in identifying apps that misuse the location data without your knowledge.
Other than that, with Android Q, you will also get an option to 'allow only while the app is in use'. In this way, as soon as you exit from the app, Android Q will restrict it from accessing your location data.
Lastly, you will also see a new Location Control in Settings where you can check all the apps that have used your location. You can also change their permission at a single screen without the need of opening different apps.
Focus Mode
Your digital health is as important as your physical health, and Google knows this. The search giant announced Digital Wellbeing with Android 9.0 Pie the last year and now, Google is bringing Focus Mode with Android Q.
This mode lets you choose the most distracting apps first and upon activation, the selected apps will remain disabled on your phone. It's like one of the most awaiting features especially for a person like me to avoid looking at Linkedin and social media apps while working.
Google has also announced that Focus Mode is not exclusive to Android Q and it will be available to all Android phones running Android P and above.
Dark Mode
After years of waiting, Android Q, the newer version of Android is coming with a built-in Dark Theme option. You will be able to turn it on or off using the quick settings tile. This mode will be automatically activated by enabling the Battery Saver. As most of the Android OS with custom skins already have this feature, the stock Android users will surely love it.
Faster Security Updates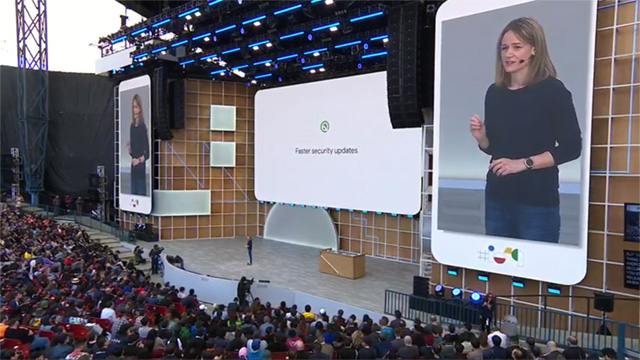 Any Android update requires you to restart your phone at least for a single time. Google is planning to change this scenario with Android Q. With the upcoming Android version, users will get security updates faster and seamlessly. And the best thing is you don't even have to restart your phone. Overall, the OS security updates will become much like an app update.
Live Caption
Android Q will bring Live Caption to Android smartphones. You will be able to activate this amazing feature by pressing the volume rocker and tapping on the Live Caption button.
Live Caption will work in all the videos you play on your device or web. This feature will completely work on your Android phone and so the app won't send your data to the cloud. You will be able to use this feature on all of your apps.
So, are you excited for Android Q? What features are you are waiting for? Let us know in the comment section below.