This goes without saying, over the past few years, the idea of online music production has drastically changed. You don't need heavy workstations to create your masterpiece. Simple web-based software is capable enough to create beats, DAWs, and well as full-fledged music.
It has become as simple as simply signing off, and start working on your music. That being said, the only prerequisite is a stable internet connection. So, in this article, we are going to discuss our top eight picks on the best beat maker online software.
Also Read: 7 Best Music Recording Software You Can Use
Best Online Beat Maker Software to Try
1. Soundation Studio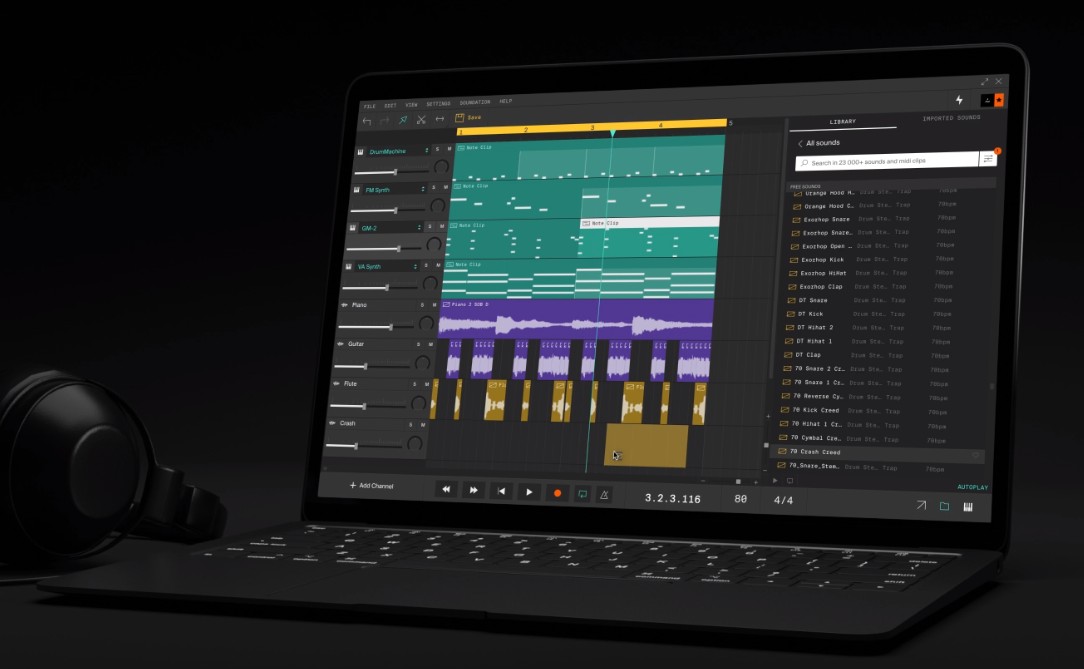 Soundation Studio is by far one of the most popular online beat maker software. But at the same time, it is a full-fledged music maker, the completely discards the use of any desktop DAW. It features a total of 20k+ loops, along with a vast library of samples. Be it the electronic kit, EDM, Dubstep, or Hip Hop, Soundation has got you covered. Overall, if you want to get your hands on music production, Soundation has got you covered.
Salient Features:
Offers easy to understand intuitive design
Similar resemblance to Garageband
The collab features let you interact with other soundation users
Pricing: Comes with a freemium model. Free to get started.
Explore Soundation Studio
2. Splice Beat Maker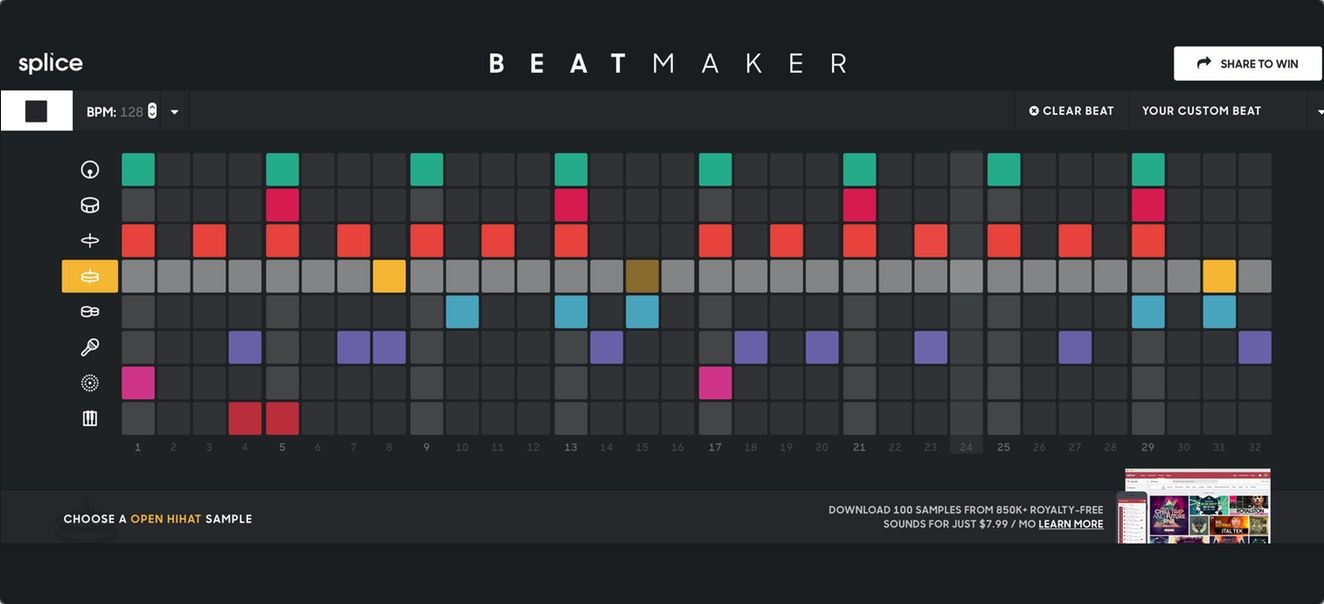 Splice Beat Maker Software is easier to learn and adapt, making it the perfect fit for absolute beginners. The eight-pad drum machine added in the software is more than enough to create your own beats. Although it is completely free to use, upgrading to the basic plan can offer you millions of royalty-free music. But when it comes to making beats, Splice can easily give other software a run for their money.
Salient Features:
You can avail millions of royalty-free music on the go
Availability of BPM counter for easier workflow
Easily save your progress on the web
Pricing: The basic plan starts at 7.99 USD/month.
Explore Splice Beat Maker
3. Typeatone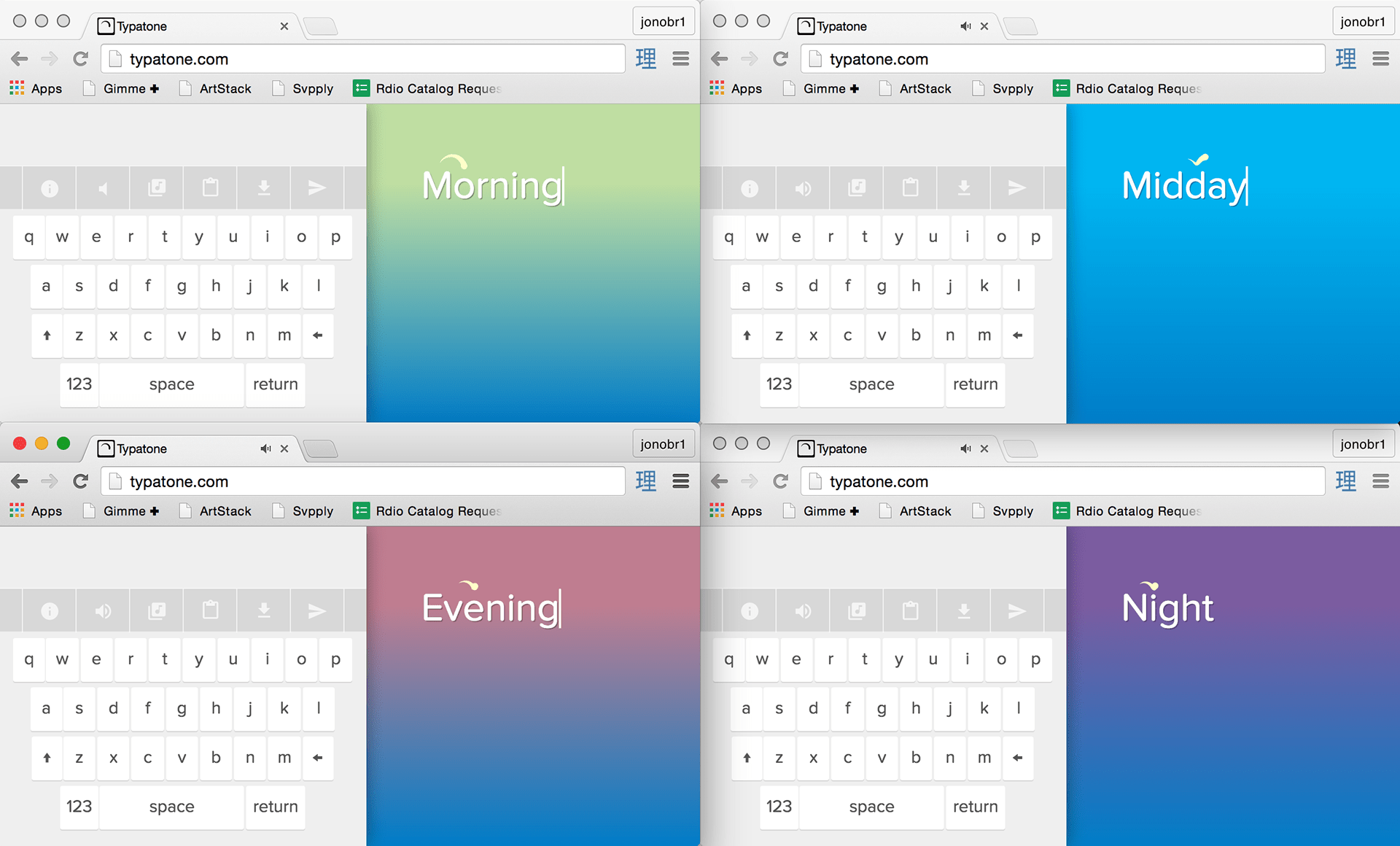 Typeatone is not your average beat-making software. On the contrary, it is quite unique in its own way. It can actually let you hear, how words would sound when turned into music. Quite fascinating, right? It is fairly simple to use as well. All you need to do is type on words or sentences, and turn them into songs. Typeatone also offers you various instruments to choose from as well. Overall, it's a fun experiment, to begin with.
Salient Features:
The overall website is very intuitive and easy to use
Change beats at the click of a button
Comes with an easy social media share option
Pricing: Completely free to use
Explore Typeatone
4. Soundtrap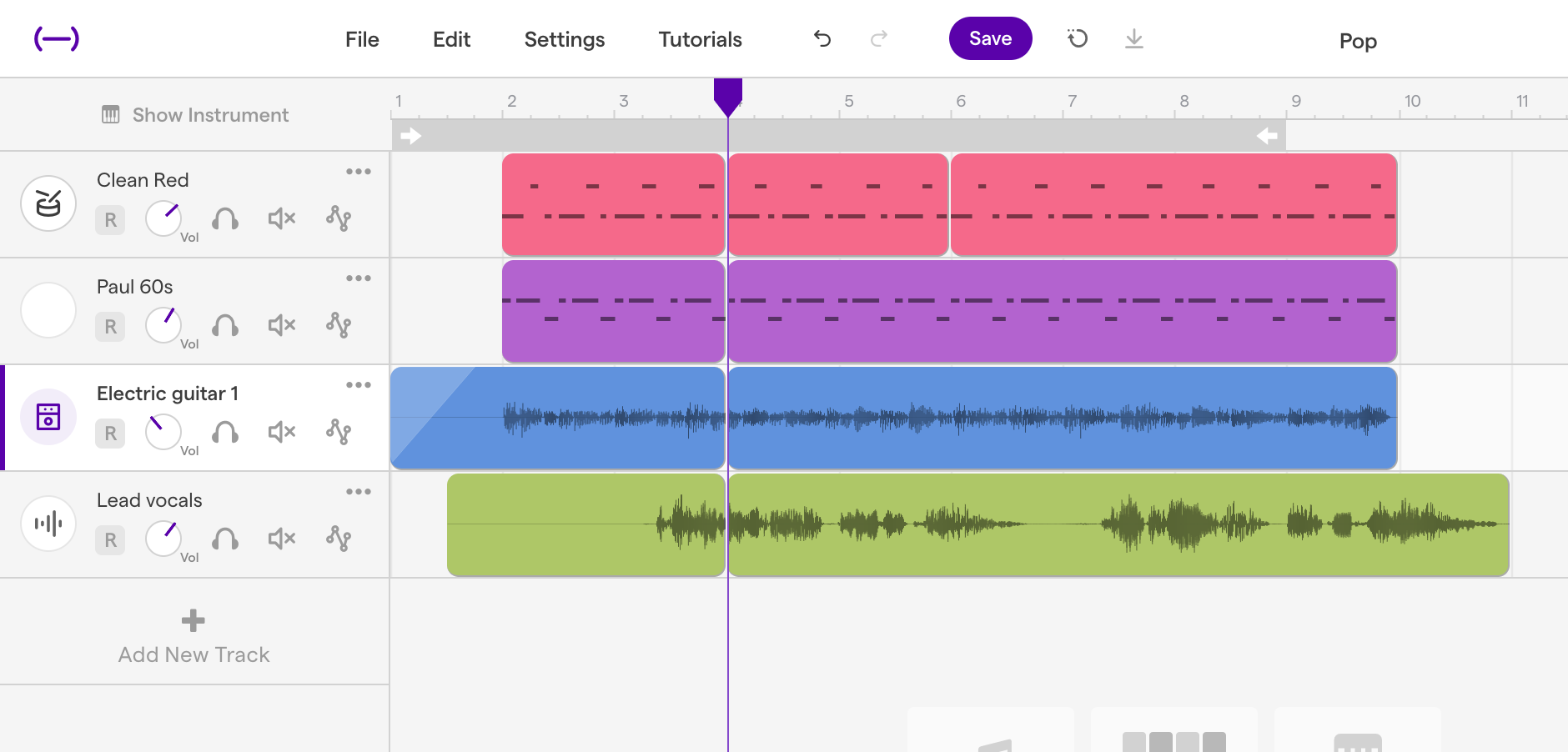 For all the Hip-Hop producers, Soundtrap is exactly what you need. Soundtrap has a plethora of loops and samples perfectly curated for Hip-Hop. The only downside is, there's only a one-month free trial whatsoever. But, compare Soundtrap to some of the offline DAWs, and you have got yourself a pretty sweet deal.
Salient Features:
Let's you create an unlimited number of projects
Offers 150k+ royalty-free music and sound effects
Easily automate your tracks on the go
Publish podcasts right into Spotify
Pricing: The basic plan starts at 7.99 USD/month, and goes up to 95.88 USD annually.
Explore Soundtrap
5. Amped Studio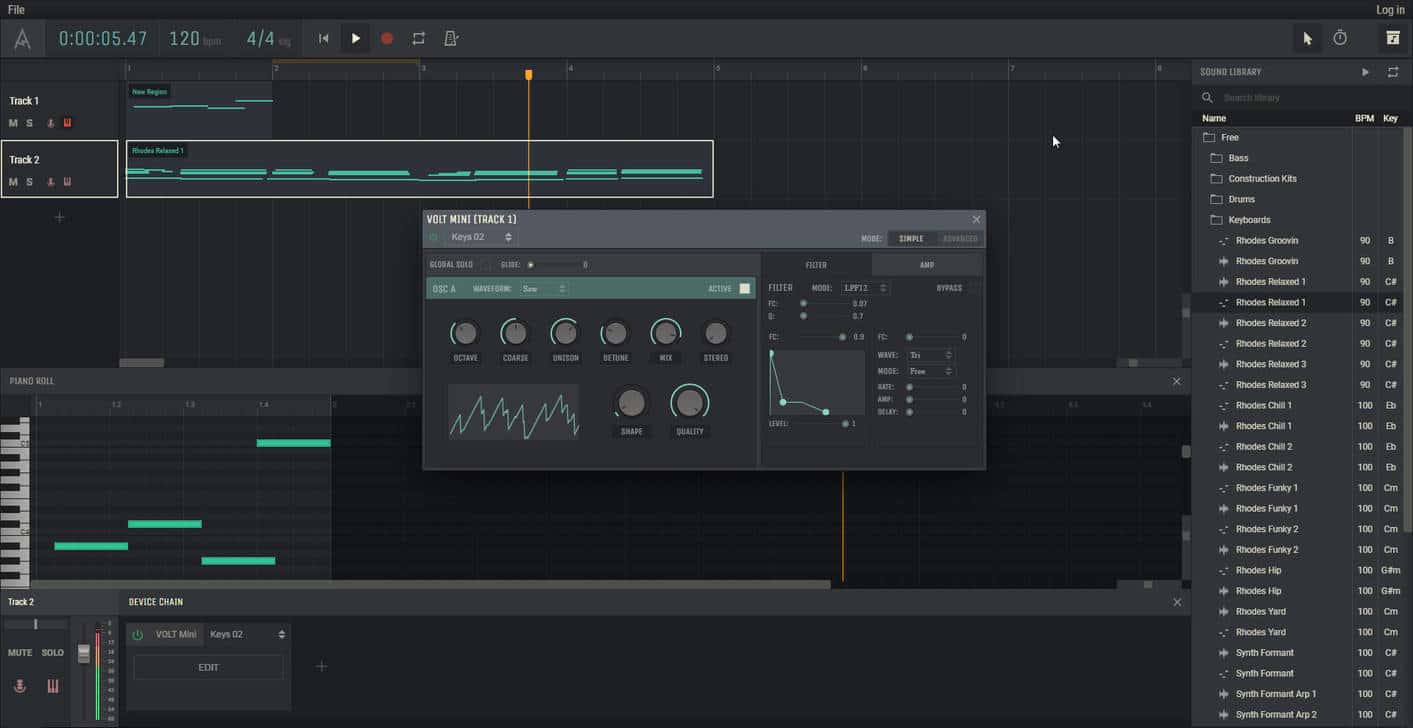 If you want desktop-level DAW experience, Amped Studio is just what you need. It is a full-fledged workstation. For better understanding and convenience, the entire interface is also kept as per industry standards. With a stable internet connection, you can easily create marvels. The only catch is that by no means Amped Studio is beginner-friendly, as it targets professionals within the industry.
Salient Features:
Recording for multiple tracks at the same time
Comes with various VST plugins
Availability of track automation
A very organized edit window
Pricing: Although free to use, you need to pay for additional services.
Explore Amped Studio
6. BandLab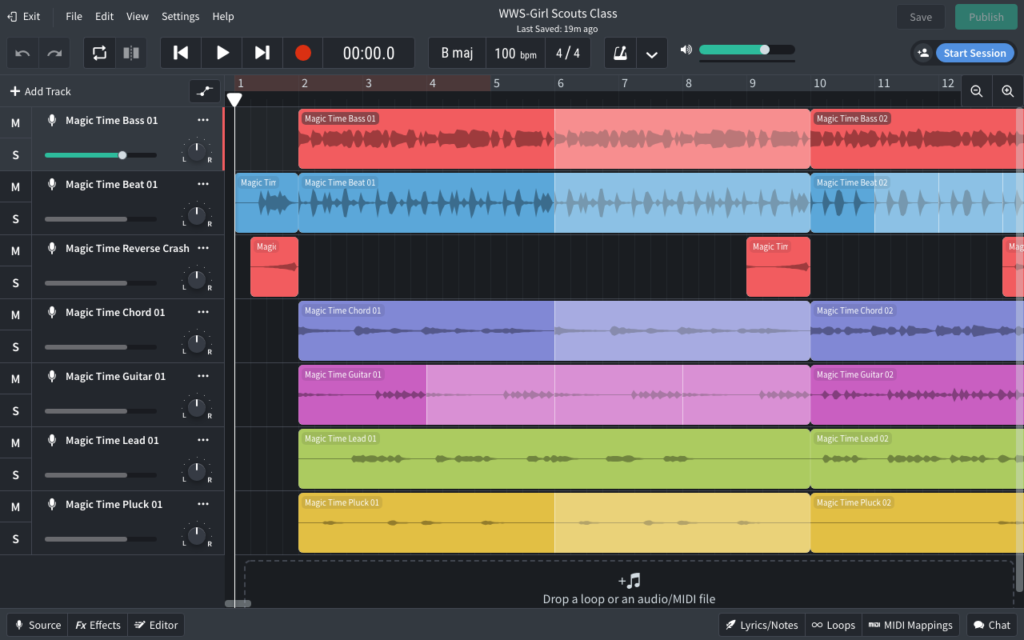 BandLab has taken quite the unique approach for online beat making. Not only is it easy to use, but it also doubles up as a social media platform for music creators. It a certain extent it even shares a similar interface like Facebook and Twitter. Once you are done creating your music, you can easily share them among other creators. Such professional interaction offers you a ton of growth in your career.
Salient Features:
Easy real-time recording on multiple tracks
The drum, in particular, comes with tons of kits
Offers track automation
Pricing: Comes with a freemium model
Explore BandLab
7. PatternSketch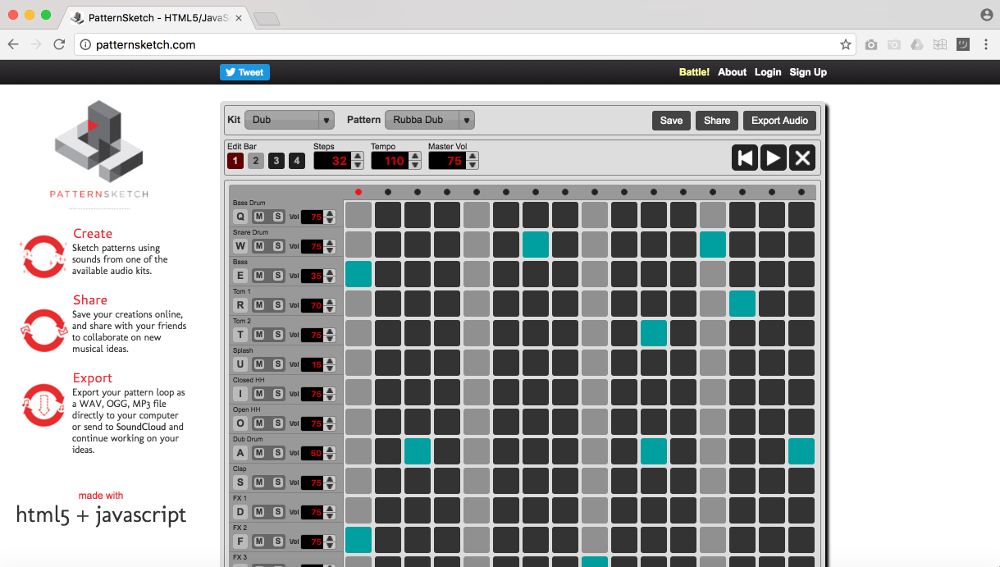 PatternSketch is one of the best free beat makers that gives more emphasis on drum machines. Right after signing up, you can actually choose between a plethora of kits and create your own music. With utmost customization options, you can create original beats on the go.
Salient Features:
Best suited for creating drum beats
Offers various formats while exporting
Comes with an easy share option
Pricing: Completely free to use
Explore Pattern Sketch
8. Sampulator

Sampulator has taken the minimalistic approach towards beat making. The software is packed with synth and drum samples to easily use to create your own music. Now, instead of beating your head on a mind-boggling interface, all you need to do is click on red and green boxes. These boxes generate sounds accordingly. So, for everyone who wants to get their hands on music production, Sampulator is your gateway. Although the software is nothing special, it can teach you all the perquisites pretty well.
Salient Feature:
The overall UI is very easy to understand
Best suited for beginners
Pricing: Completely free to use
Explore Sampulator
Also Read: 10 Best Free Sound Booster Software for Windows
The Bottom Line
So that was our curated list of the top 8 beat making software you can use online. Bear in mind, in order to become a renounced music producer, you don't need any fancy equipment anymore. Simply head over to the internet, and you are good to go. All you need is some creativity to make your next masterpiece. So, let us know in the comment section below:
Which Online Software You are Most Excited to Use?