There are several instances where you need to fine-tune the audio output for a given file. Be it while listening to the music, or simply enjoying surround sound for your video. No matter how you look at it, sound booster software always comes in handy, when it comes to boosting audio with constrained volume. Primarily, you can find sound boosters in two different flavors.
While one changes the system volume, others are baked right into the media player. System volume boosters are the most effective in making system-wide changes. On the other hand, a media player can only boost the sound of a given output. That being said, here is our curated list of some of the best free sound boosters you can try on your Windows PC. 
Also Read: No Sound on Computer? Here's How to Fix it!
Best Free Sound Boosters to Try on Windows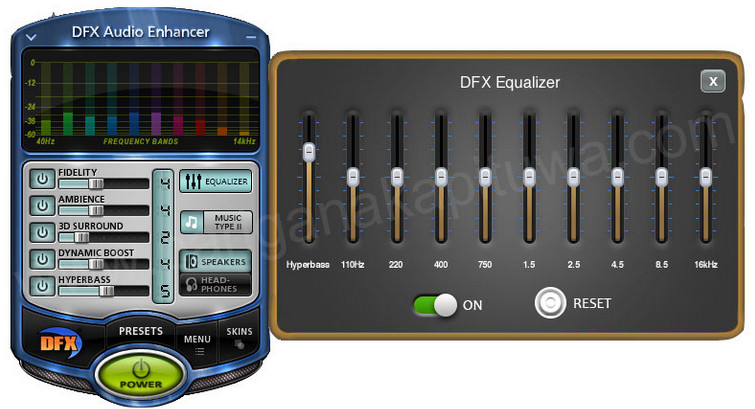 There's hardly anyone who hasn't heard the name of DFX Audio Enhancer. This software enables users to boost their computer sound beyond 100%. And for the best part, it is completely free to use as well. DFX Audio Enhancer comes with some of the most advanced settings including Dynamic Boost, Ambience, Hyper base, 3D surround, and more.
Salient Features:
Output Device: The software allows users to choose their output device for the most optimal audio experience.
Music Types: Users can choose between various music profiles.
Presets: With various sound profiles, users can choose between the one that suits the best
Equalizer: Enabling users to tinker with various audio parameters, all the way up to 12 dB.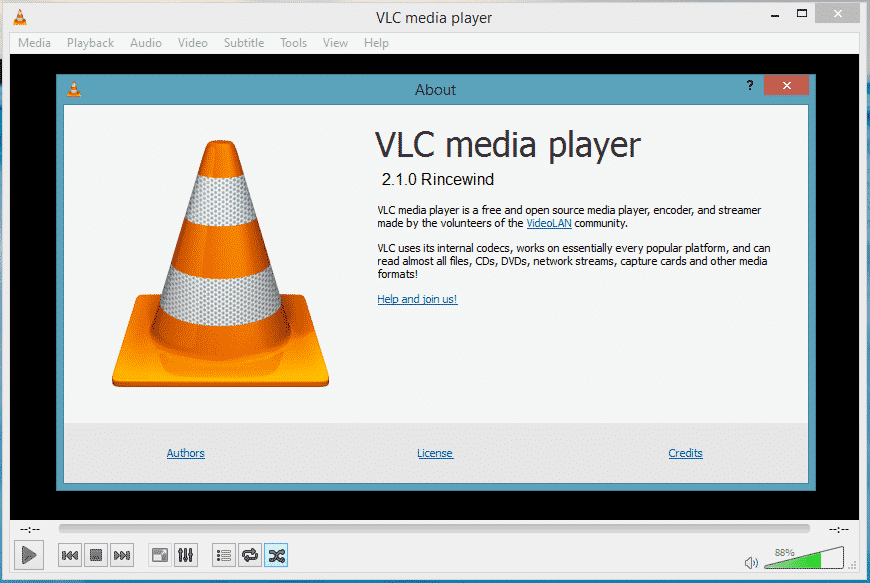 VLC is an open-source media player that is available for all the major operating systems including Windows, Linux, Android, etc. Simply using the mouse scroll, you can boost any audio clip to 125% and all the way up to 200% for videos. While this is just the tip of the iceberg, you can also make further changes in the Adjustments and Effects.
Salient Features:
Equalizer: VLC offers 10 bands of equalizers. Users can also choose from various presets and change their audio accordingly.
Compressor: Enables users to further tweak audio performance. The Audio output can be boosted up to 22 dB.
Spatializer: You can work with audio parameters such as size, width, dry, wet as well as damp.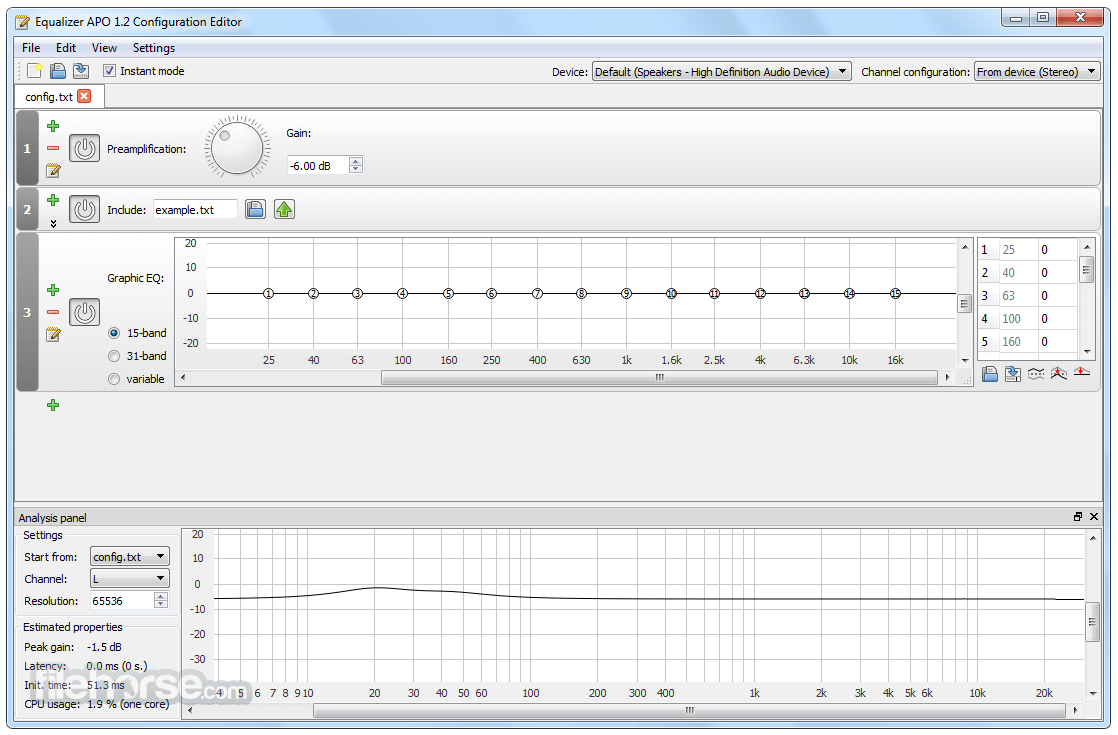 Equalizer APO is another great graphic equalizer for Windows that can be used to boost PC audio seamlessly. You can easily work with different parameters including the pitch, bass, treble, and sound boost. You can easily pair Equalizer APO with any media player and get the best audio experience possible.
Salient Features:
The tool panel allows users to tweak the overall audio output for their PC.
Comes with all the basic tools including parametric filters, graphic equalizers, and more.
Added analysis panel to view audio output in real-time.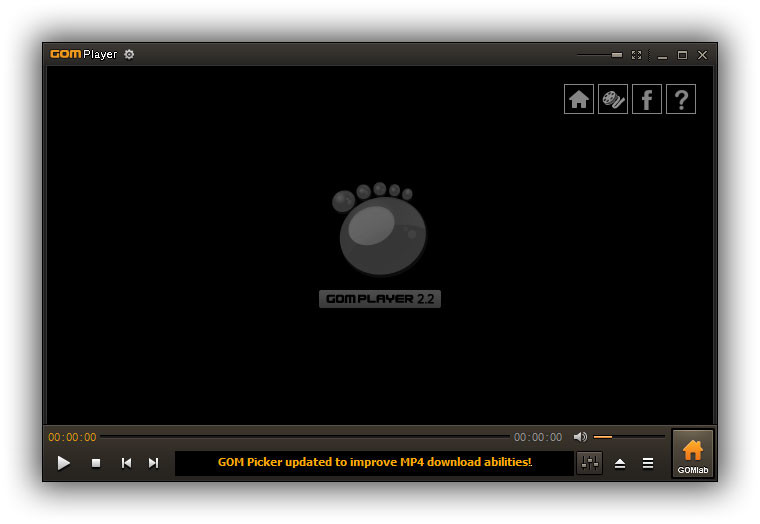 Just like VLC, GOM Media Player has also made a name for themselves within the Windows platform. With support for various audio and video formats, you can easily play the same and boost their audio accordingly. It is within the Advanced Settings that you can further tinker with the software. By adding various filters to listening to different audio effects, you can take complete control over the playback.
Salient Features:
Easily boost the sound output that goes all the way up to 150%.
The control panel is available for more fine-tuning.
Users can easily control frequencies ranging from -12 to 12 dB.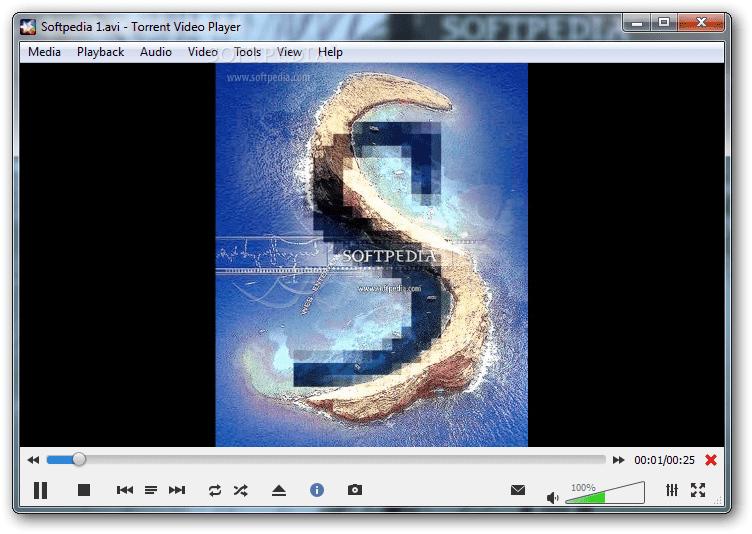 Torrent Video Player is a free media player available for Windows. But at the same time, you can also use it as a free sound booster. There are a plethora of ways in which you can boost audio. Either use the volume controller or dive deep into the Graphic Equalizer, Preamp as well as Compressor.
Salient Feature:
The traditional volume controller boosts audio by 200%.
It also comes with a 10 band frequency panel to tweak the frequency as well as reduce noise from audio.
Audio boost can be achieved via Threshold and Markup Gain.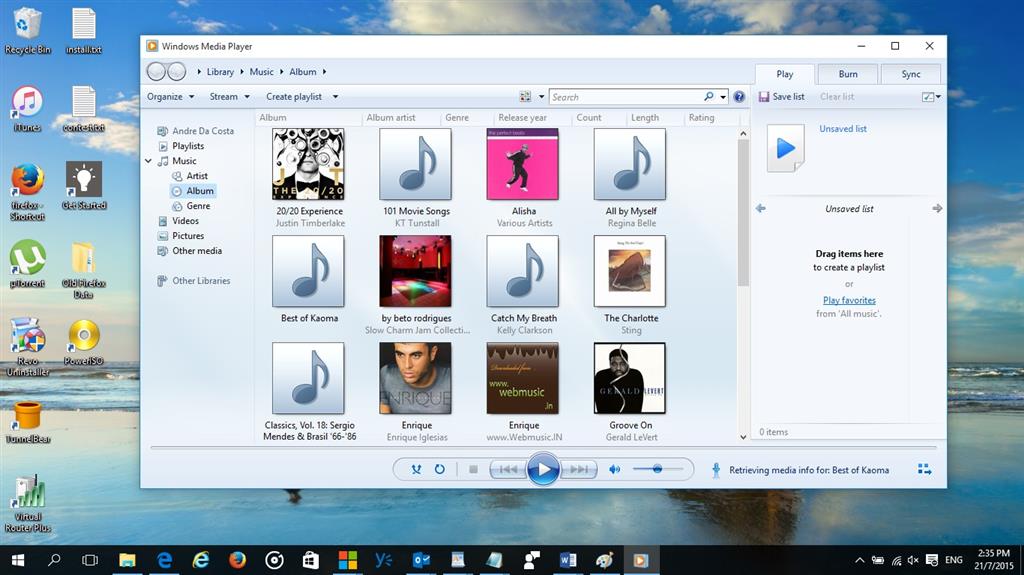 Windows Media Player comes pre-installed with every version of Windows. Neither less to say, being Windows proprietary software, it supports the majority of the audio and video formats out there. Using the Enhancement option, you can easily make subtle changes to the audio, fine-tuning it based on your preference. The Trubass allows users to bump up the base of the audio beyond the normal level.
Salient Features:
This sound booster is baked right into Windows
The Wow effect increases instrument sound
Best suited for boosting the base level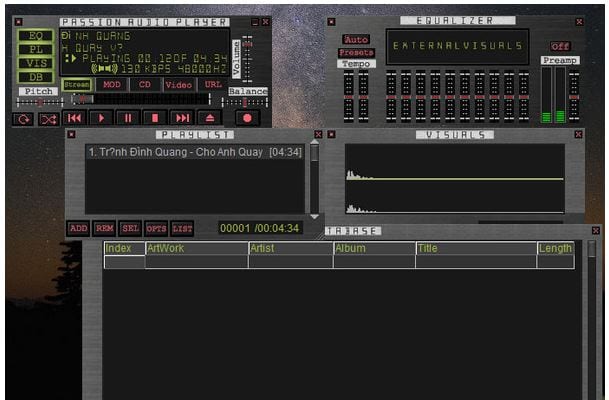 Passion is not just another audio player for Windows, but it also doubles up as a sound booster. You can use the in-built equalizer and preamp to set the audio tone based on your preference. All these options are readily available in the sound booster interface. As for the best part, no matter how much you boost the audio, the quality of the sound doesn't really change or gets distorted in any manner.
Salient Features:
Easily boost sound with Pitch, Balance, and Tempo
Offers great customization option for personalization
Support for plugins and other media codec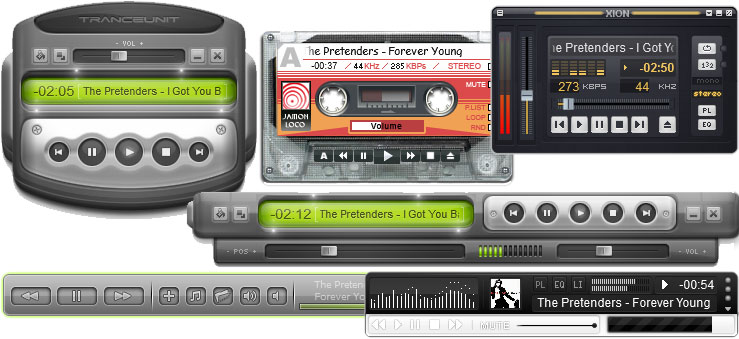 Xion is yet another audio player that enables users to boost audio with the help of equalizers. The modular interface of Xion Audio Player makes it very intuitive and easy to use as well. Users can easily add and remove modules as per their preferences. These modules include Playlist, Main Interface, Equalizer as well as Library. With the Xion configuration option, users can easily dig deeper into the audio settings enabling better flexibility.
Salient Features:
Comes with 10 band frequency equalizer panel
Changing frequencies boosts the audio
Sound doesn't get distorted after boosting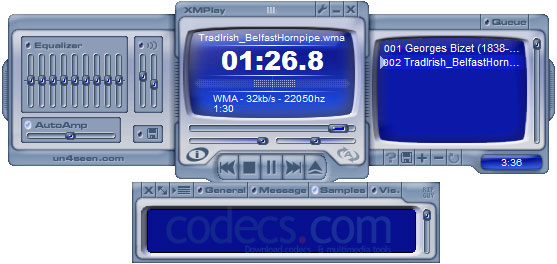 Next on our list is XMPlay, another free sound booster software available for Windows. It enables you to boost audio using Autoamp and Equalizer. Although both the features can be used standalone, it works the best when paired together. Neither less to say, XMPlay supports a plethora of audio formats, make it the perfect fit for listening to audio.
Salient Features:
Autoamp: It can help you to find the most optimum sound amplification for the perfect boost. The automatic function can also be turned off so that users can make changes manually.
Equalizer: The 10 band equalizer panel comes with numerous audio parameters including Bass, Pitch, Treble, and more. Similarly, it can also be used to boost the sound.
10. MWPlayer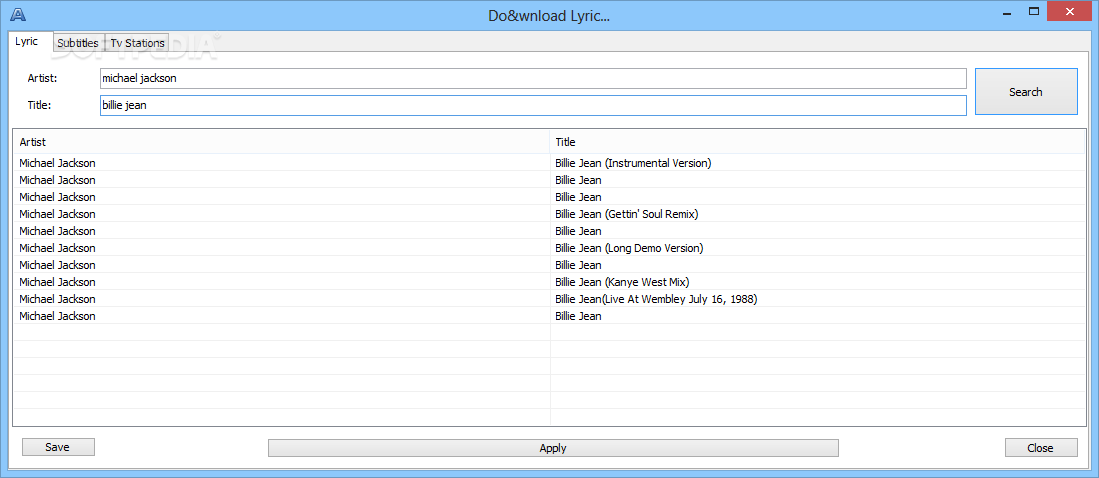 MWPlayer is a free media player that not only boosts audio signals but at the same time also lets users record online videos. With the dedicated volume booster, the audio can be boosted up to 10 times. The only catch being, you have to compromise with the audio quality. With various stereo options, you can experience the best surround sound ever.
Salient Features:
Offers a very simplistic approach towards boosting audio 
The audio can be boosted up to 1000%
A plethora of stereo modes including 4.0 surround, full 5.1 and 7.1
Recommended: 7 Best Music Recording Software You Can Use
The Bottom Line
When it comes to sound booster tools there are several aspects to look for than what meets the eye. While making your choice, always look for the basic functionalities offered by the software. This includes presets, interface, graphics as well as fidelity. With a plethora of options to choose from, you can always go with the one that suits your preference. Don't forget to know in the comment section below:
Which is Your Favorite Sound Booster within the List?