Procreate is undoubtedly one of the best graphics editors available for designers. It has the ability to create natural-looking drawings and digital paintings. Unfortunately, Procreate is officially available for iPod users only. However, if you're a Windows users who want to take benefit of the Procreate application, then we have something special for you. Here in this post, we will talk about some of the best Procreate alternatives available for Windows users. So without further ado, scroll down and find a suitable application similar to the Procreate for Windows 10.
The following list contains the best alternative to Procreate for Windows. I have collected and used them for a longer period to determine whether they able to produce amazing outputs similar to the Procreate or not. All of them are equipped with powerful features and you will fall in love with them. So let's unveil them one by one.
Also Read: 5 Best Drawing Apps for Windows 10
Best Procreate Alternatives for Windows 10
1. Krita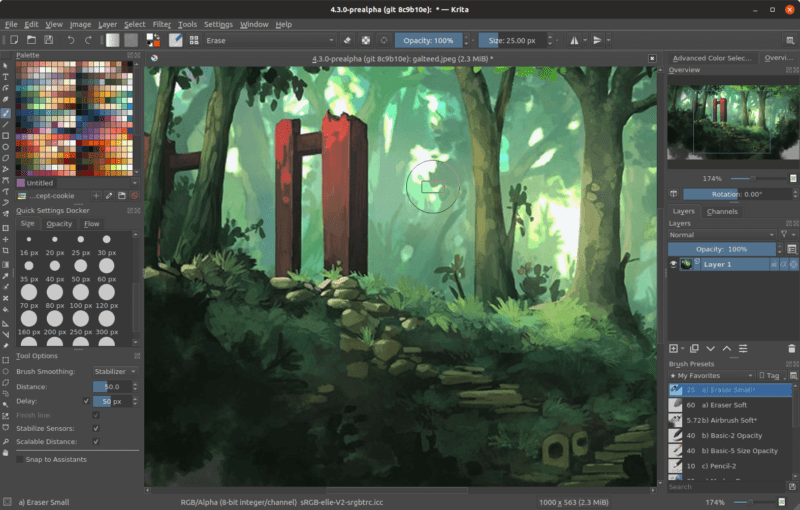 Krita is one of the best graphics editors available absolutely free to download. The application is known for offering the most natural sketching experience. Krita is equipped with comic and texture arts along with several default brushes to help you to make stunning arts. On top of that, Krita allows its users to customize their brushes to meet specific needs. Krita is an open-source project which means you can always suggest to the community and developers about adding new features.
In some aspects, Krita is even better than Procreate. For instance, Krita provides support for vector illustrations which Procreate doesn't. So it is a worthy Procreate alternative that you should checkout.
Download: Krita
2. ArtRage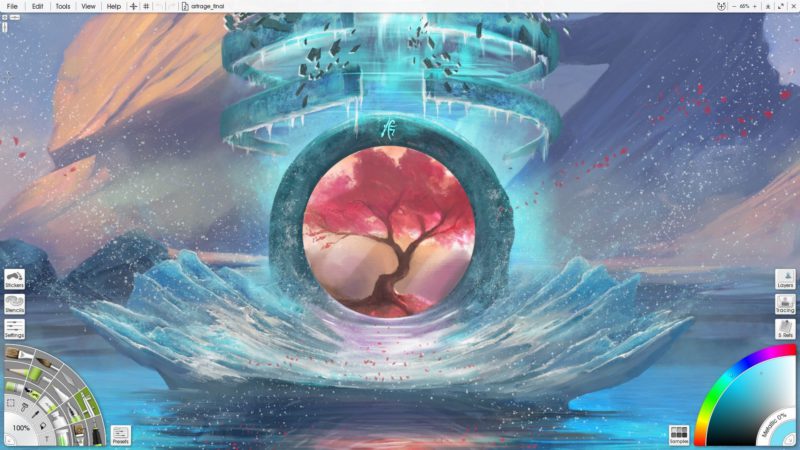 ArtRage is a preferable option for those who are more into creating old-fashioned digital drawings. The application is available absolutely free to download. The best thing about the program that it doesn't restrict you in the number of arts you can draw using this application.
With the help of ArtRage, you can even mix up two colors together to make a more colorful and appealing painting just like real-world painting. The user interface of the application is fully well-organized and delivers a smooth experience while using the application.
Download: ArtRage
3. Concepts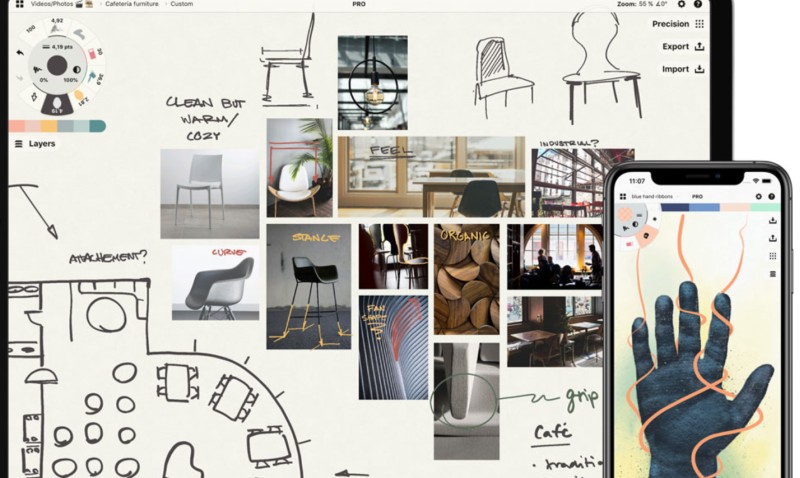 Concepts app is mainly focused on vector driving where you can get a huge canvas to draw your imaginations. The Concepts drawing software is packed with a lot of useful features along with an easy-to-use interface to deliver a remarkable drawing experience to its users.
You can draw your imagination using the pen and color tools to create professional-looking digital paintings. The best thing about the Concepts that it has a very good rendering engine that pop-out your drawings in such a way that it looks alive. Concepts is another alternative to Procreate that you can use.
Download: Concepts 
4. Adobe Photoshop Sketch

Adobe Photoshop Sketch is one of the powerful software similar to Procreate for Windows. The application is available for free, yet brings an amazing drawing experience to its users.
The best thing about Adobe Photoshop Sketch that it is integrated with Behance, a platform where you can upload your digital painting. Additionally, you can import or export Photoshop brushes to the sketch to make it more powerful. Many artists term Sketch as the focused graphics editing application with accurate tools. UI and UX are well optimized the delivers the best experience to its users.
Download: Adobe Photoshop Sketch
5. Corel Painter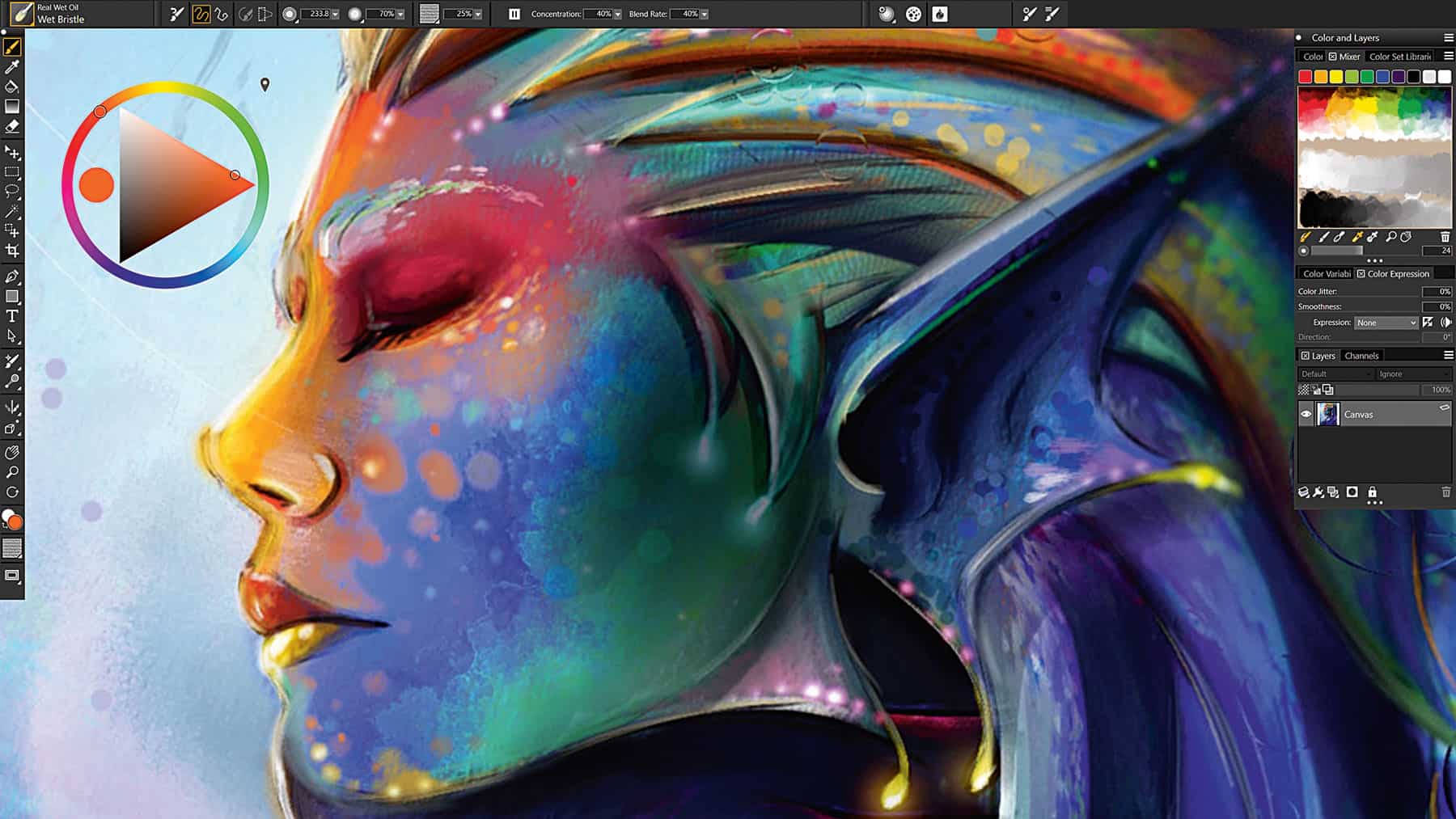 Corel Painter is another name in our list of Procreate alternatives that comes with a lot of powerful tools that will help you to get your job done seamlessly. You can import photos from a hard drive or external storage to edit and give them a new look.
Corel Painter allows you to choose from its vast collection of more than 900 brushes. It is supported by a huge video library which will help beginners to get familiar with the application and its tools effortlessly.
Download: Corel Painter
6. Clip Studio Paint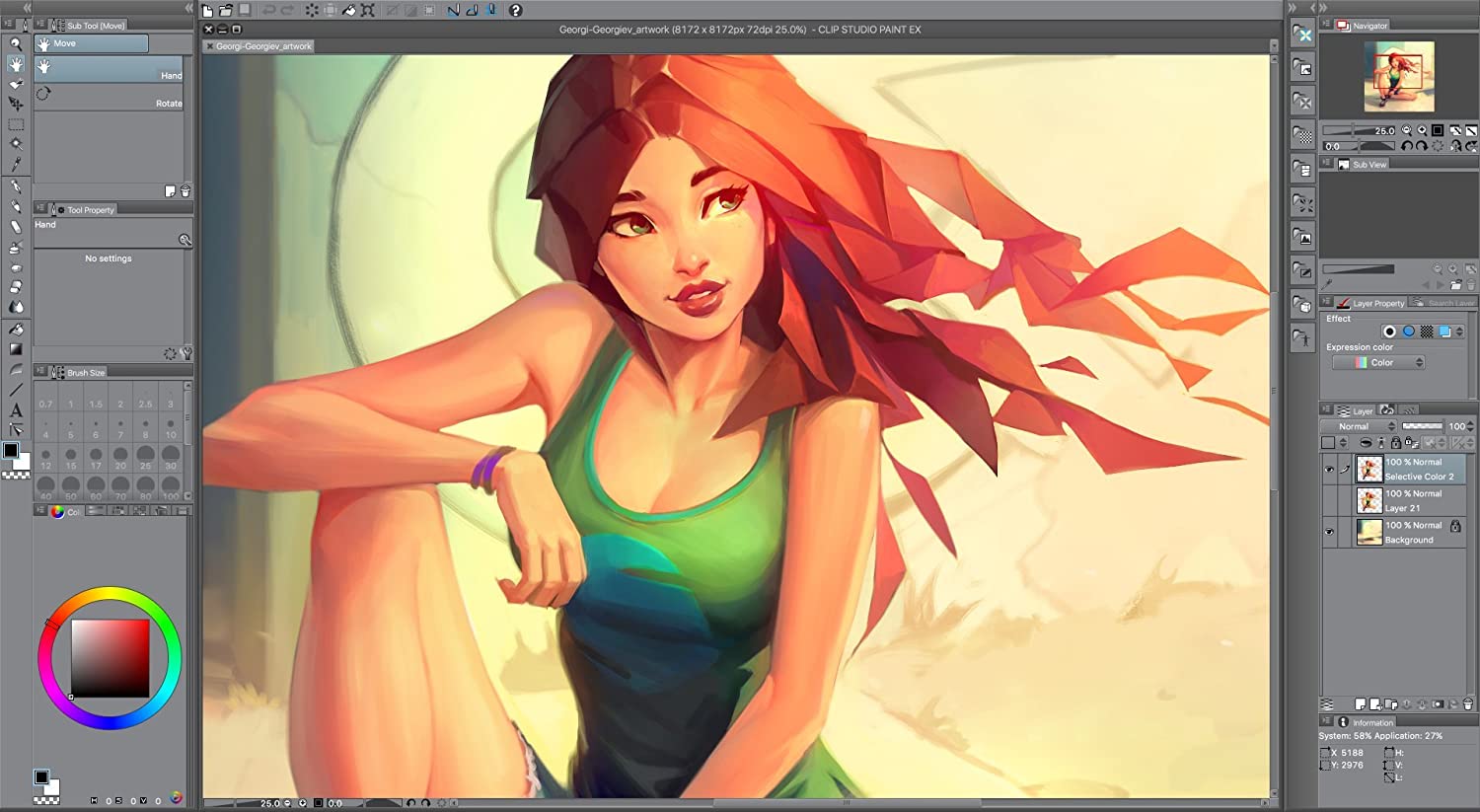 Clip Studio Paint is another application similar to the Procreate for Windows. The software is equipped with a vast collection of brushes which enables you to create beautiful drawings. On top of that, you have the option to customize the brushes as per your preferences to get more desirable outcomes. The well-organized clean user interface of the software will make it easy for you to navigate through multiple projects.
Along with the basic editing tools the software is fully equipped with the advanced features that will enable you to create professional-looking arts from scratch.
Download: Clip Studio Paint
7. MediBang Paint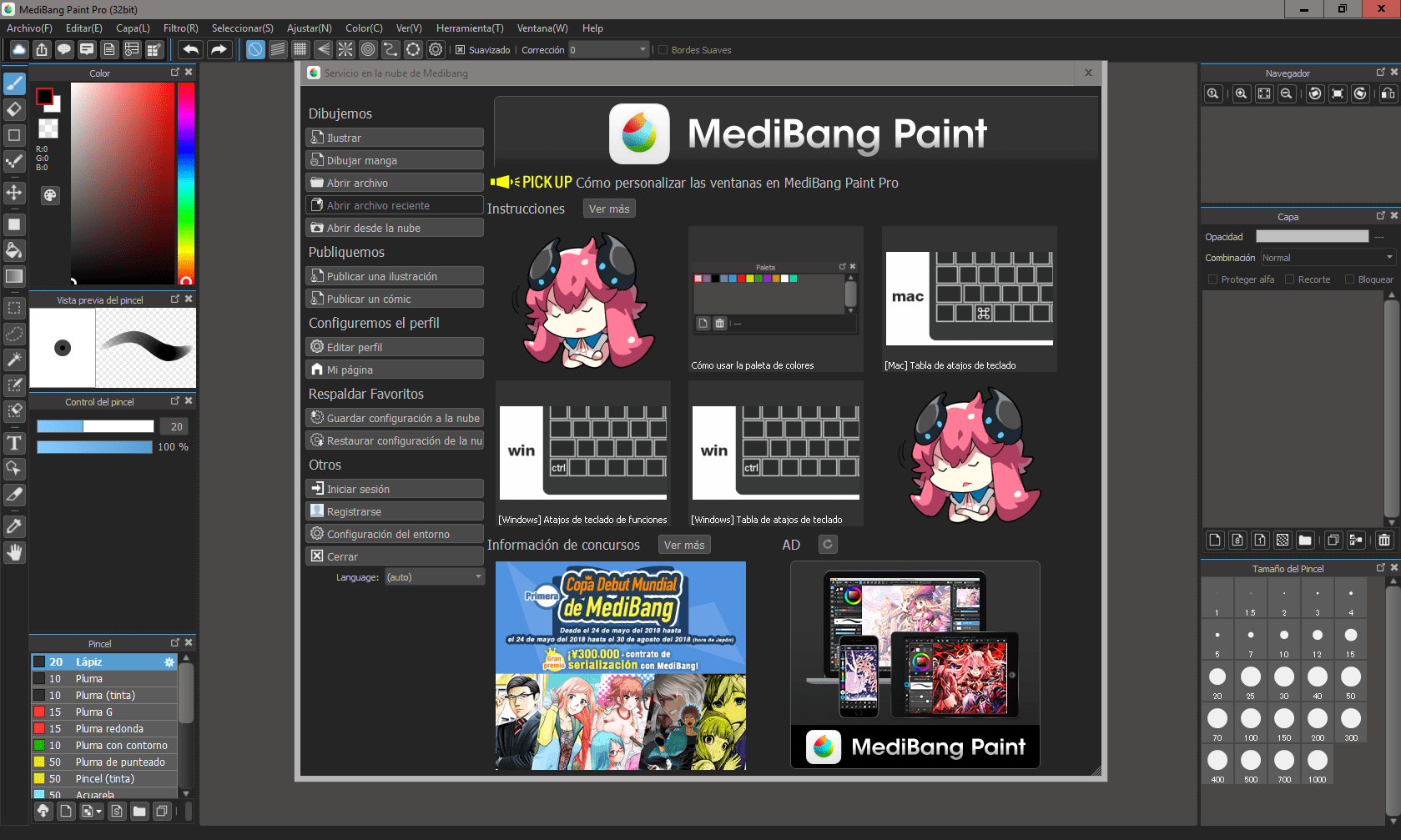 MediBang Paint is another powerful Procreate alternatives that can be downloaded free of cost and used by thousands of professionals around the world. It is packed with over 800 backgrounds, 50 brushes, 20 font styles to deliver a seamless drawing experience.
It is a simple yet powerful tool that saves your incomplete projects, so you can work on them next time when turn on your computer.
Download: MediaBang Point
Wrapping Up
Well, that's the end of our today's list of the best Procreate alternatives for Windows 10. We dig deep into each of the tools to make sure you don't have to waste time trying various software. You can download any of the procreate alternatives from the list and start creating amazing digital paintings without compromising the quality.  In addition to these tools if you know any other tool that deserves to be on this list, please let us know.