Recently, I got Android Oreo update in my Moto G5S Plus, and while there are so many new options and UI changes, one thing I didn't like is sticky – "app is using battery" notification. It's not even like other notifications which you can swipe away. I was receiving notification for two apps – one is an app lock and another is for showing Internet speed. And, I didn't want to uninstall any of these apps.
What is this notification actually about?
Google introduced a new feature called Persistent Notification in Android 8.0 Oreo. The Android system detects the app which is using the battery in the background and show it as a persistent (sticky) notification. While it's a nice and helpful feature but people like me start getting annoyed by it.
Related: How to Fix "Couldn't Save Screenshot Storage may be in Use" Error in Android Phones?
Quick Way to Fix – App is Using Battery Notification
Here, I am explaining both the methods to disable and re-enable this notification in case you want. Just follow the steps below.
Disable App is "Using Battery" Notification in Android Oreo
1. First, unlock your device running Oreo and swipe down the notification shade.
2. Long press the notification which you want to remove until it shows a toggle. If long pressing doesn't work in your case, slide left or right to find the toggle button.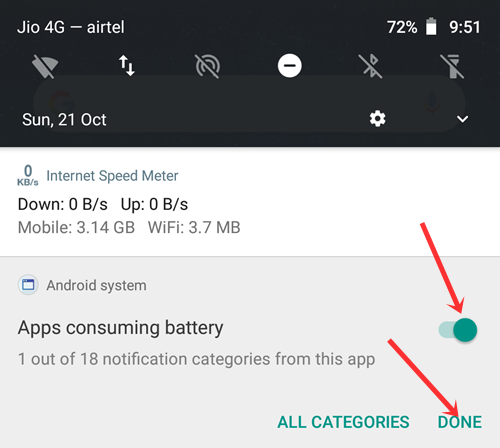 3. Now, tap on the toggle to disable it.
4. Finally, select Done or Save to get rid of persistent "using battery" notification.
If you find the above tutorial difficult to follow, you can also install this – Hide Running in the background Notification app alternatively.  It will restrict the notification from appearing till you keep this app installed.
Also Read: 5 Ways to Fix Storage Space Running Out Problem in Android
Enable App is "Using Battery" Notification in Android Oreo
1. First, unlock your Android device and go to Settings.
2. Scroll down to find Apps and notifications and tap on it.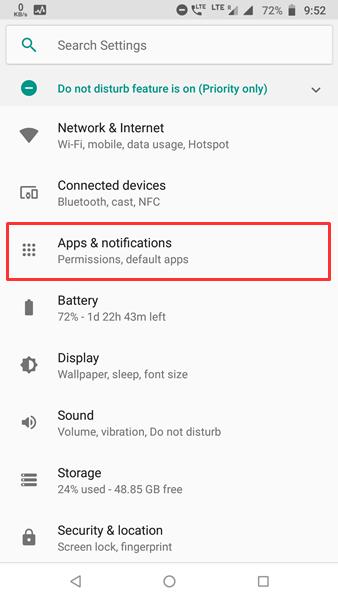 3. Then, tap on See all X apps option.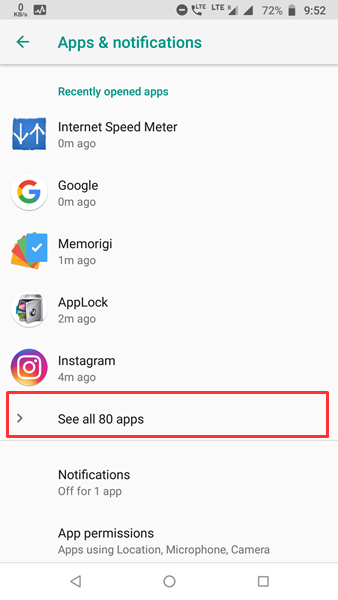 4. Now, tap on the three dot icon showing at the top-right corner and select Show system.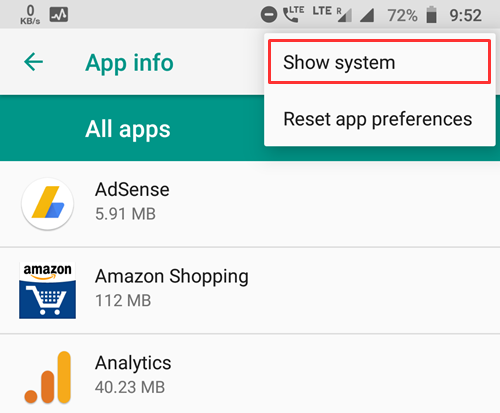 5. Scroll down and select Android System.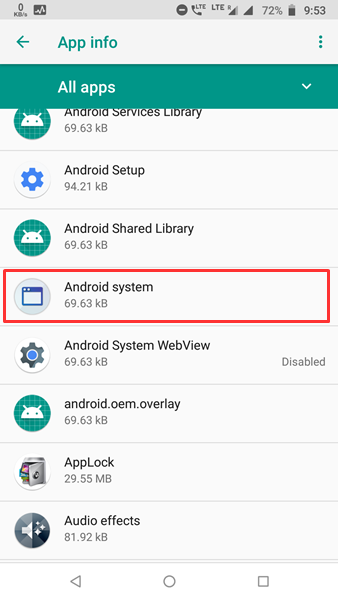 6. Select App notifications.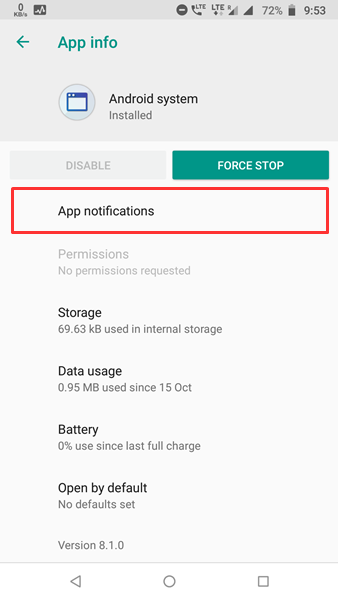 7. Scroll down to find Apps consuming battery and turn it on. That's it.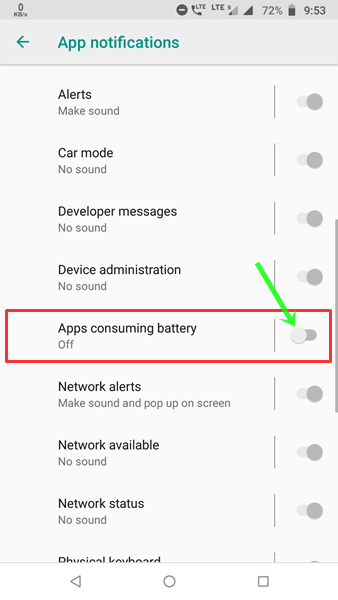 Following the above tutorial, anyone can easily enable and disable app is using battery notification. But, in case you are facing any trouble, don't hesitate to ask in the comments section below. For more, stay tuned with Tech4Fresher.