If you are a power Internet user who always has something important to do except Facebook and Twitter, then you have must encounter with "You are Not Authorized to Access this Web Page as Per the Dot Compliance" error.
This is a very annoying situation where you are unable to access a website due to government restrictions. Though there are some ways to bypass this barrier, before that, let's understand what this error is all about.
Read: Watch Free Movies Online Without Downloading or Signing Up or Surveys or Paying
Why you are not authorized to access this web page as per the Dot Compliance?
The Department of Telecommunications or Dot is a government branch working under Ministry of Communication in India. This department is responsible for the granting of licenses for various telecom services like Unified Access Service Internet and VSAT service.
They also monitor different websites and perform proper Internet censoring, so that no illegal website can be accessed by citizens. Dot has a total of 12 working units including R&D and public sector units.
Due to the recent boom in the number of Internet users, many fake and illegal websites came into existence. This also includes music, video or movies websites which promote piracy. If you are trying to visit any of such websites and getting this error, the government might have blocked it for your security.
On the other hand, DOT keeps an eye on all registered domains and has the right to block any of them if they found anything illegal. Overall, DoT just wants to ensure the online safety of Indian citizens. But if you still want to visit them, you can follow the methods below to bypass the restriction – You are Not Authorized to Access this Web Page as Per the Dot Compliance error.
How to Access Websites Blocked by Government as Per Dot Compliance?
These are some of the easiest methods to bypass this barrier and open blocked websites. Just follow the steps carefully.
1. Using VPN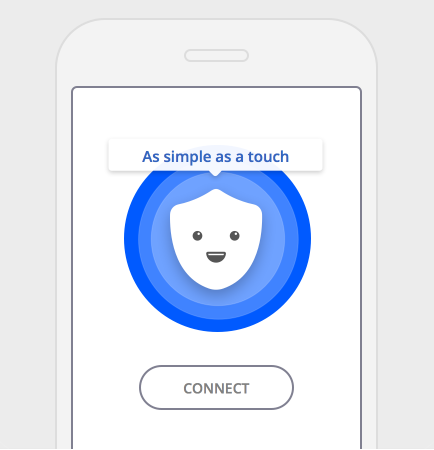 When the Government blocks any website, the restrictions are limited to the country. So, if somehow we can change our location and make our Internet service provider look like we are trying to access that website from some other country, the barrier will be bypassed. That's where a Virtual Private Network (VPN) comes in.
You can install any popular free or paid VPN software or app in your PC or smartphone to open blocked websites. Their numbers have increased rapidly but for the sake of saving time, you can try Betternet (Free), Tunnel Bear (Free), Express VPN (paid), Hotspot Shield (Freemium), etc.
Alternatively, you can also download an Internet browser with inbuilt VPN support. This would be easy for many of the users. I also use Opera browser which comes with a one-click VPN option. Opera VPN is free and thus you can't expect the result every time, but in my case, the response is really good.
Also Read: 5 Ways to Fix ERR CONNECTION REFUSED Error in Chrome
2. Changing DNS Server
Websites are always blocked at the ISP level. Whenever you request for any website (say example.com), the request first goes to DNS servers of your ISP. Then, DNS resolves it into corresponding IP Address associated with that domain, and finally forward your request to the website server or hosting and finally the website loads into your browser.
Related: What is Domain Name Server (DNS) and How it Works?
Now, if your ISP has been ordered by the Dot to block a website and you are getting this error, they are probably don't letting the domain name resolve into IP Address or if it's getting resolved somehow, they may be blocking the corresponding IP Address. Now, in this case, you can change your DNS servers to Public DNS.
How to Change DNS Server on Computer?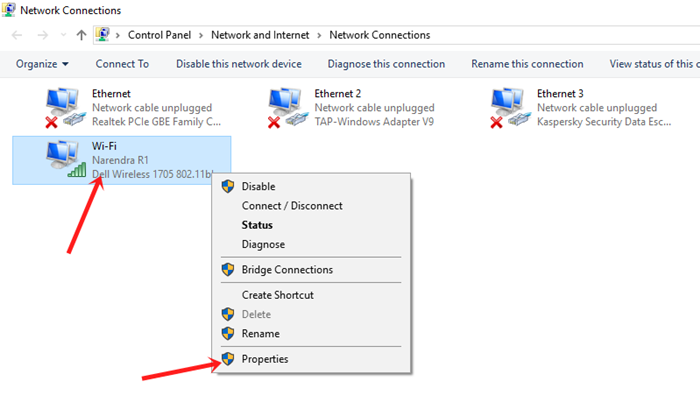 Press Windows+R on your computer, type ncpa.cpl and press enter. It will open a Network connections window. Here, look for your network, right-click on it and select Properties.
Then, Click on "Internet Protocol Version 4" and then click on the Properties button given below.
Now, Select "Use the following DNS server addresses" in the second box. Use the IP addresses 8.8.8.8 and 8.8.4.4 as your DNS servers. Finally, click on OK and restart the PC.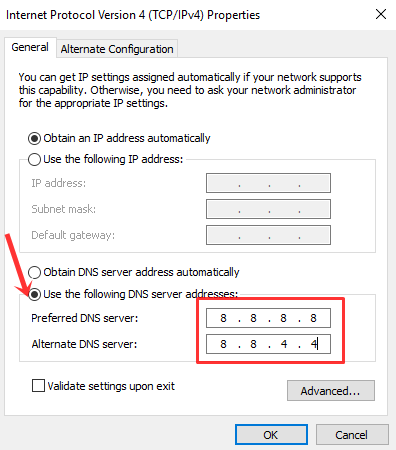 Also Read: 4 Ways to Fix "DNS Probe Finished No Internet" Error in Chrome Browser
3. Using Proxy
You can also use web-based proxy browsers to access websites blocked by the Government. Proxy websites hide your IP address and help you visit the desired website from another location.
You can use any of the proxy sites like Hide.me, KProxy, filterbypass.me, etc. Just type the website URL in the address bar, press enter and you're good to go.
Also Read: 10 Simple Ways to Fix WiFi Connected But No Internet Access
Conclusion: Open Blocked Websites
Those were some workarounds to access websites which are blocked by Government as per Dot compliance. As you know, the whole web is divided into three parts – Surface web, deep web and dark web. Every single thing you do on the Internet comes under the surface web. But you will be surprised to know that the surface web is only 5% of the total Internet. So, where's the rest?
If you are not sure about the website, I recommend just not visit them. You can't even imagine the threats that are waiting for you on those websites. I hope, this article will help you access blocked websites by your ISPs. If you have any query, feel free to ask in the comments below.