It doesn't matter how much Google putting efforts to make Android secure, fake apps always bring back the OS to the sample place. There are various privacy-invasive advertisement frameworks available for Android, and they are being actively exploited for easy income.
According to a report by Aleksejs Kuprins, a malware researcher at CSIS security group, a fake app named "Updates for Samsung" have more than 10 million downloads in Google Play Store.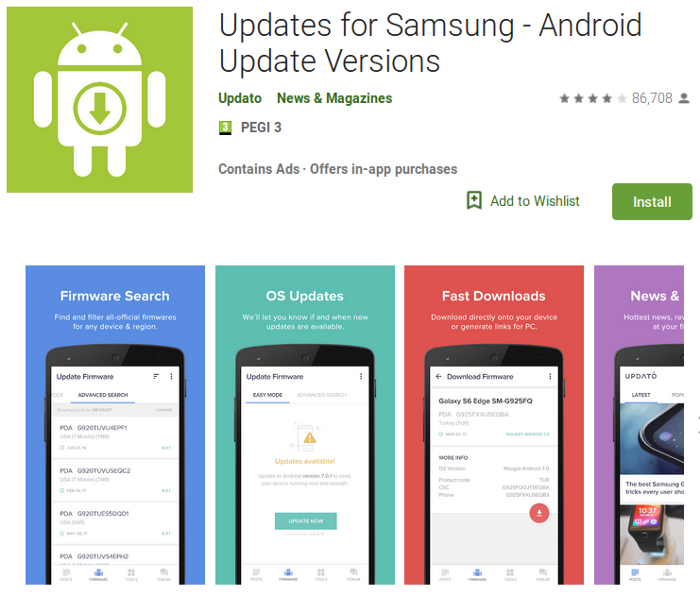 Though this raises so many questions in my mind, it would be wrong to judge users who are looking for system updates in the Play Store. Sometimes vendors offer numerous software updates and for a normal user, it can easily get confusing.
Read: 8 Best Notification Apps For Android
The application name helped the developer a lot in tricking the users to install the application. The major content for this app comes from a blog — updato[.]com on the home screen of the app. It provides Android-related tutorials and news.
Beside serving ads as one of the main goals of the application, it also allows users to search for a specific firmware. It has a dedicated 'Download Firmware' section which is not affiliated with Samsung, yet distributing their firmware.
The 'Update for Samsung' app also offers an annual subscription to download the firmware at a small fee of $34.99. Unlike other apps, it doesn't accept payment via the Google Play. Instead, it asks for your credit card information and sends it to an API endpoint under updato[.]com over HTTPS.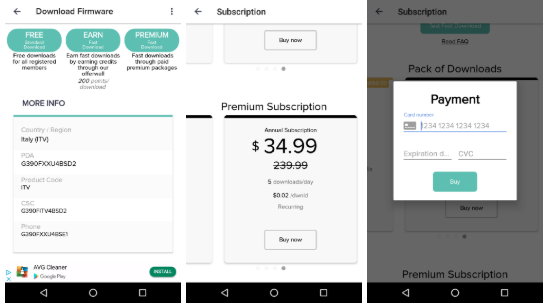 The app offers both paid and free firmware download options. The registered users are allowed to download the firmware for free but there's a speed limit of 56KBps. It means — to download the firmware of ~700 MB, you have to wait for at least 4 hours.
After going through the reviews, I found that most of the time download is almost doomed to timeout and fail, thus motivate the users to opt for the premium packages for fast downloading.
Lastly, the apps also claim to offer SIM Card unlocking service for any network at a price starting $19.99, again, not via Google Play.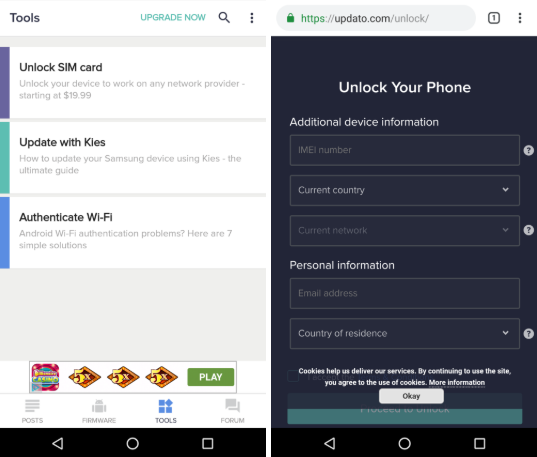 Recommended: 9 Best Free Multiplayer Games Via WiFi Hotspot For Android
We recommend users to follow the general system update procedure for downloading firmware updates. Open Settings on your Samsung device, navigate to About Phone > Software update menu. Also, remember, these updates come directly from the vendor and are free of charge.