If you spend most of the time on the computer screen then it's worth knowing about the best Rainmeter skins. Rainmeter is one of the best tools that allow you to customize the desktop screen. It is an open-source project and seems adequate to give the computer desktop a new and fresh look.
You have thousands of skins to choose from. But if you want to get the most from your computer's desktop then it's worth doing some research to choose the best one. In this post, we have hunted down the list of 10 best Rainmeter skins that you should download.
Before talking about the skins, we suggest you download Rainmeter. It's available for all versions of Windows ranging from XP to Windows 10. Once you have installed the Rainmeter, you're all set to proceed with the skins.
Also Read: Best Windows 10 Themes with Download Links
Best Rainmeter Skins (2021)
1. IronMan Jarvis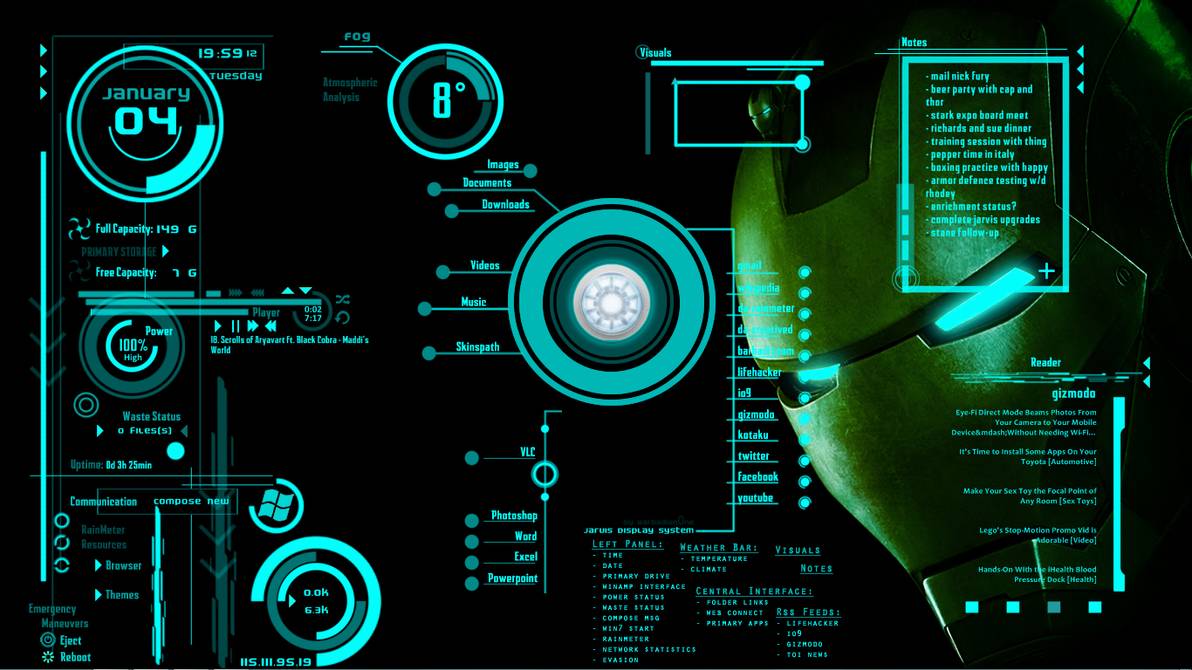 IronMan Jarvis is the favourable skin for those who love Marvel's iconic character, Ironman. This Rainmeter skin displays basic information such as temperature, RSS feeds, the capacity of the hard disk, and much more. In addition to these, you can add your own shortcuts as well to the desktop, which will make your desktop look more appealing. IronMan Jarvis comes in four different colors.
 2. FLHUD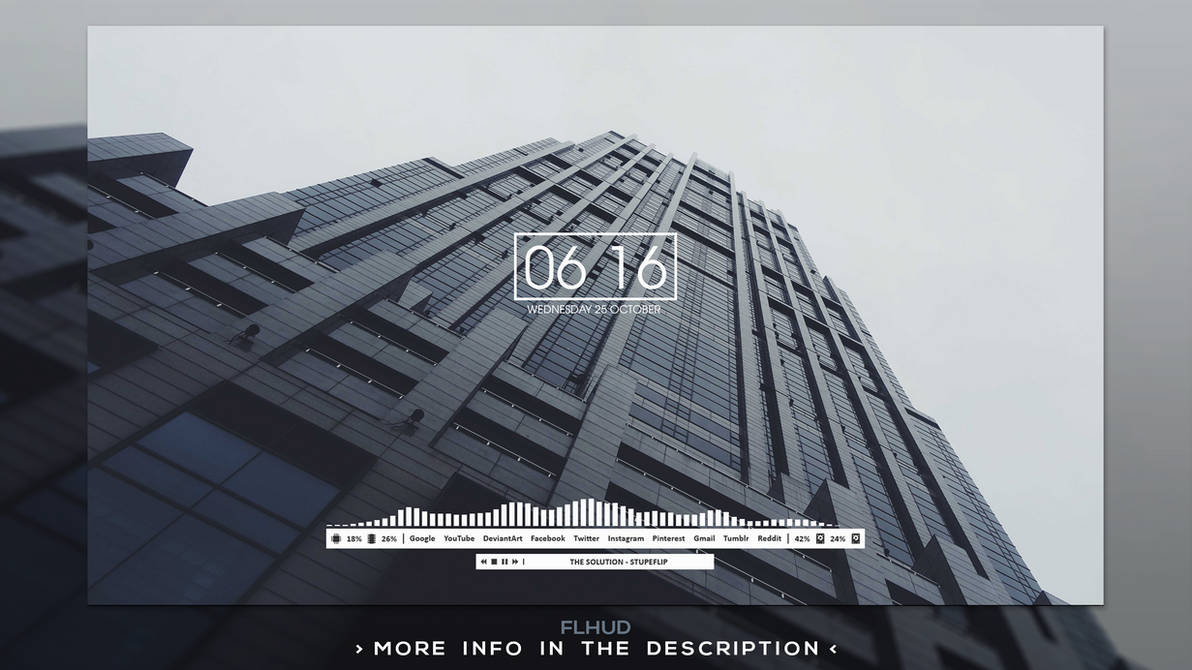 FLHUD is known for keeping the desktop simple. It has a widget on the top bar which displays the current time and date. At the bottom it displays a list of websites, so you can easily navigate from one website to another. Beneath the website URL's, a music player will also be displayed. If you are looking for simple rainmeter skins, try this one.
3. Pog Pack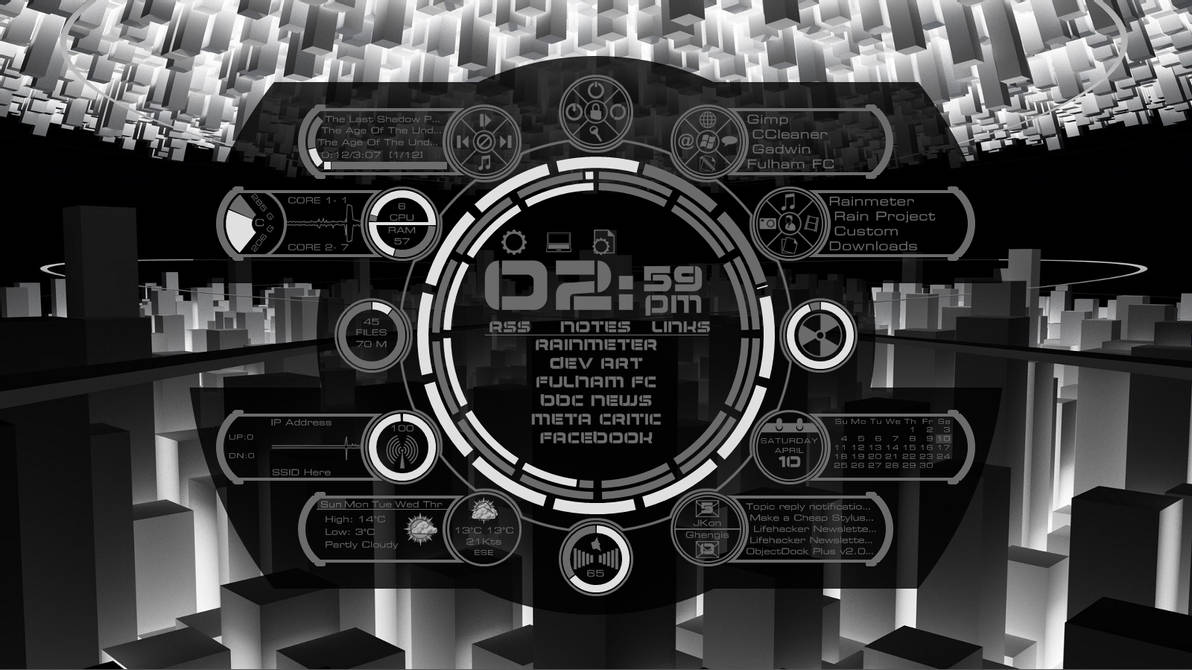 Pog Pack is one of the oldest skins available, but still, it manages to deliver an elegant look. It has 12 pogs that are located on both left and right sides of the basic centre watch. Pog Pack is equipped with the 10 variable that allows you to customize the overall look of the desktop.
4. Ageo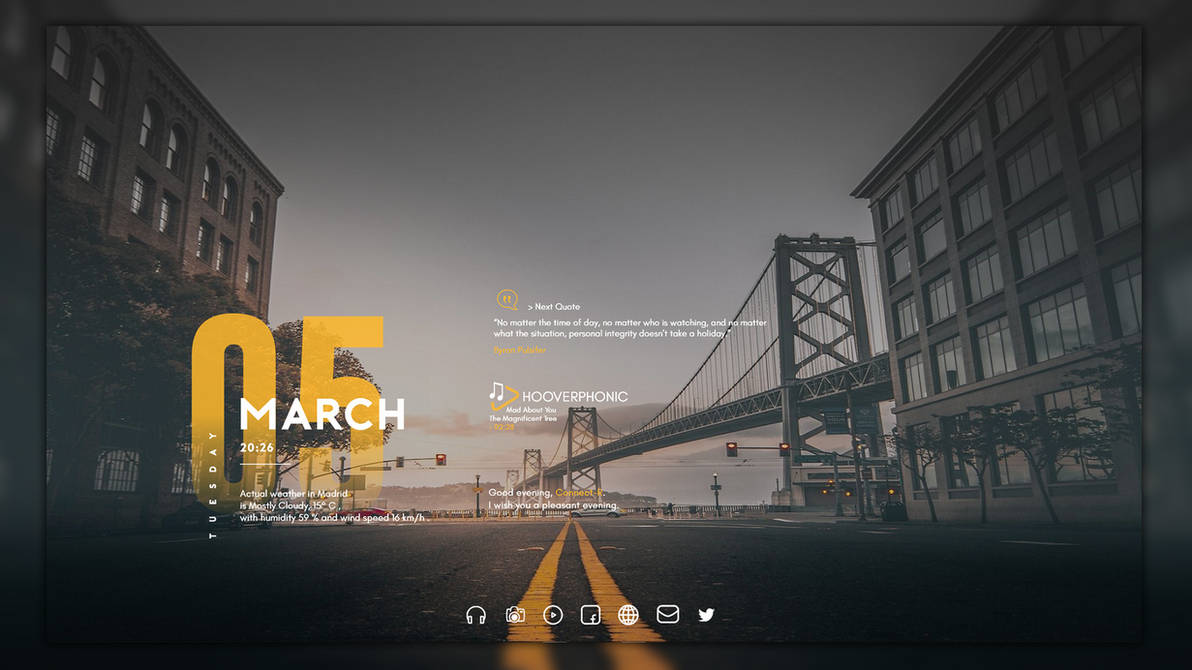 Ageo skin gives the best material look to your Window's computer desktop. It offers support for several widgets such as weather, time, date, music player. In addition to these widgets, Ageo skin also has a widget to display motivational quotes. Ageo skin is a highly customizable Rainmeter skin, which allows you to change the desktop font size as per your preferences.
5. Flat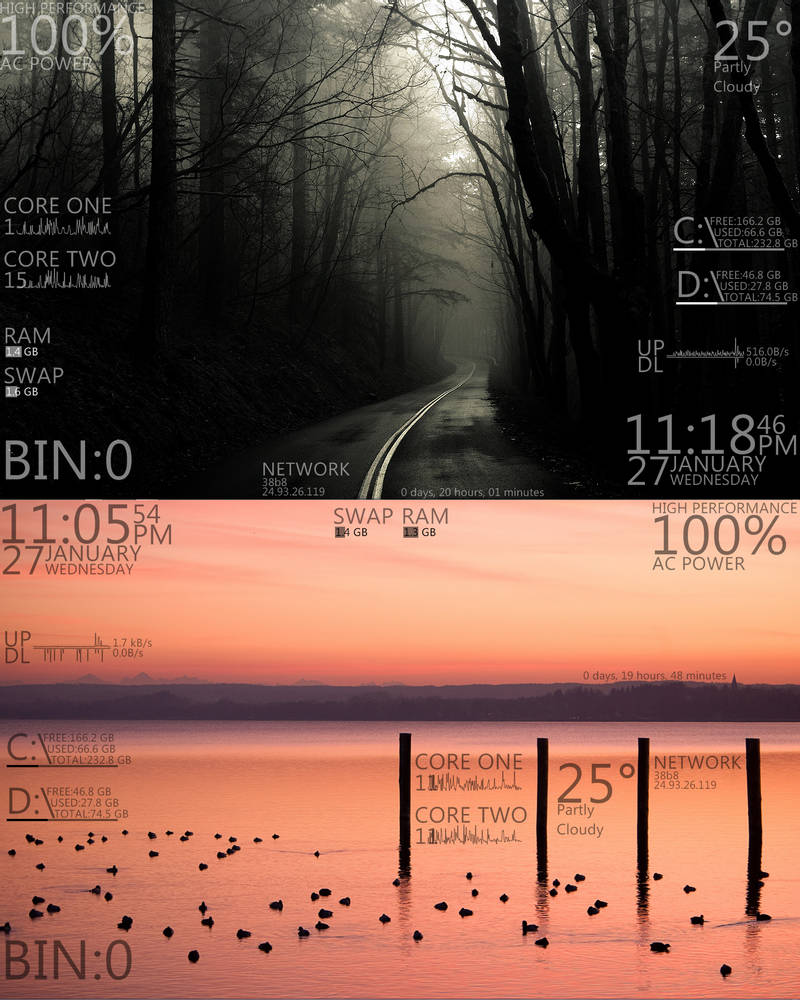 Also Read: How to Make Everything Smaller in Windows 10
Flat Rainmeter skin is available in two versions one is dark and one is the light version. This skin display information such as system bar, time, date, graphical battery monitoring, and a lot more. Flat Rainmeter is well suited for advanced users who want to keep detailed system information.
6. Moderate

Moderate Rainmeter skin is a favorable choice for users who want to get a feeling of the Android user interface from Windows computers. It is employed with several powerful widgets such as date, weather, music player, recycle bin, etc. If you own a touchscreen Windows computer then it's worth trying Moderate Rainmeter skin.
7. Senja Suite

Senja Suite is a lightweight and clean Rainmeter skin that gives you an aesthetic look. This skin is more focused on improving the basics, so if you're an average user of the computer then this is the favorable option for you. Senja Suite skin contains widgets like time, user profiles, shortcuts, a slideshow of your selected pictures, and much more.
8. Spiderman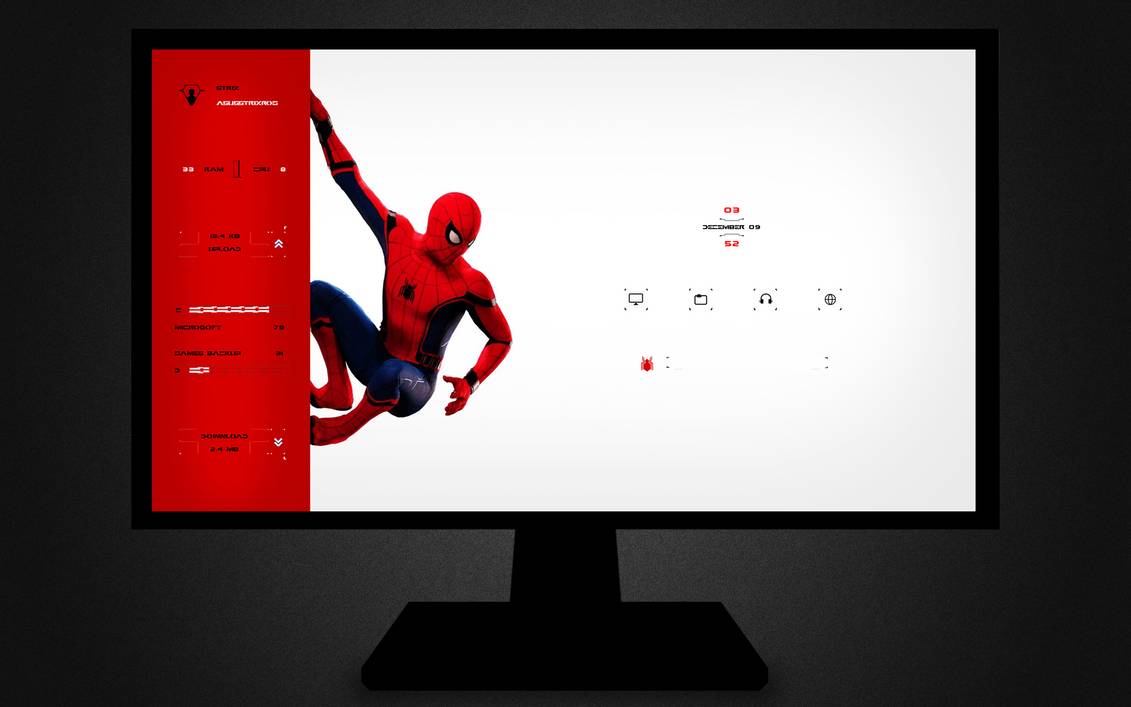 Who doesn't know Spiderman, the iconic character who appears in the Marvel movies. If you're a fan of Spiderman movies then you should check out this skin, it will not disappoint you. This skin displays all the essentials on the desktop screen including downloading and uploading speed.
9. Before Dawn RM Bar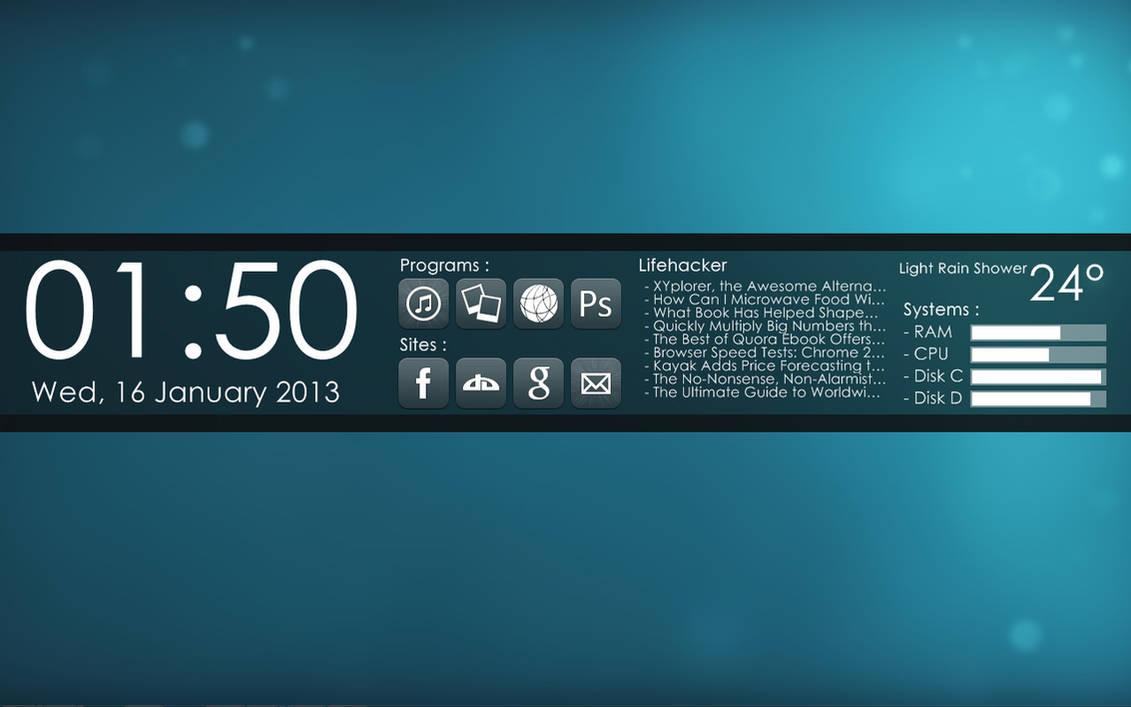 Due to its easy to use interface, Before Dawn RM Bar manages to secure a place in our list of best Rainmeter skins. Most of the users prefer it because of the elegance of the interface it offers. All the essential system information will be displayed in the center which stands it apart from other skins. It also displays information such as time and date.
10. Cyberpunk 2077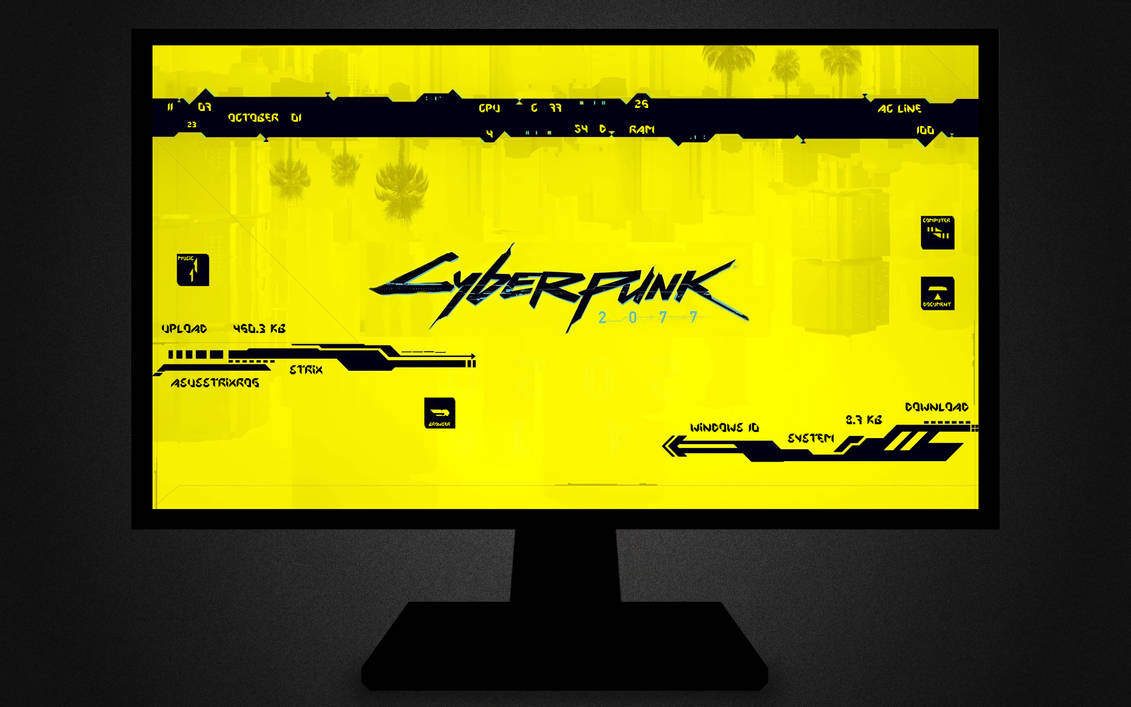 If you're an admirer of the Cyberpunk 2077 game series then this Rainmeter Skin will not disappoint you. This skin is designed in a way to give your desktop a look similar to a Cyberpunk game. All the system information along with the desired widget such as time, date, download, and upload speed will be displayed on the home screen.
Final Take: Best Rainmeter Skins
Each of the Rainmeter skins we have discussed so far is unique and delivers the look you're craving for. The above skins not only improve the look and feel of the desktop but also add additional functionalities. So go ahead to choose any of them to make your desktop more attractive and functional.
In addition to these if you have any other skins also in your mind that worth including in our list then don't hesitate to share with us. Lastly, let us know which Rainmeter skins you have chosen and how was your experience with them.