Instagram doesn't let you enlarge profile picture of users irrespective of thing you follow them or not. Both the Instagram app and website comes with this restriction by default.
However, at times, not being able to view a profile picture becomes annoying. There are many accounts with the same name and identical username on Instagram. And if their profile is private, the only way to differentiate between them is by viewing their display picture.
Most of the people use Instagram on their smartphones and so you have definitely come across the tiny 50 x 50 pixels circle shape picture which can't be clicked or zoomed in.
Now, as we uploaded the profile picture in full resolution, it's possible to retrieve the image using Instagram API. There are plenty of websites and apps available which can do this for us in no time. So, without any further ado, let's have a look at three methods to view Instagram profile picture on Android, iOS and Web.
Also Read: Can I See Who Viewed My Instagram Profile?
How to Enlarge Instagram Profile Picture on Android, iOS and Web?
1. Enlarge Instagram Profile Picture on PC/Laptop
Instagram doesn't offer all the features on its web version but you can definitely view any profile picture in full size. A lot of other blogs suggest you inspect element, find the image link and open it on a new tab. But this won't help you in any way as you'll only see already compressed image around 150px wide.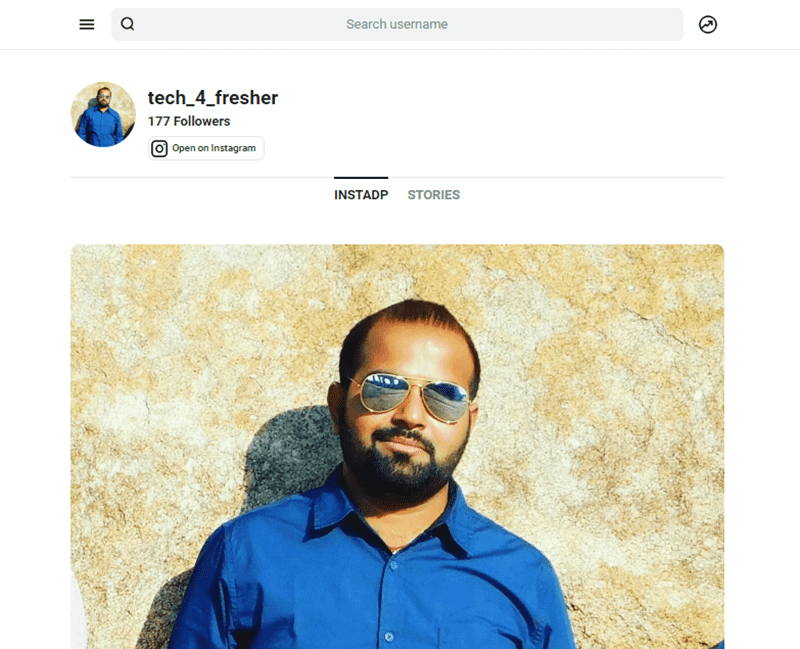 Instead, I will recommend you to use a website like instadp.com which can retrieve an HD image using the Instagram API. You just have to enter the Instagram's username of the account and press enter. It will show relevant accounts. Click on the profile you want and you can see the profile picture in full resolution.
This website works on web and mobile as well, and perhaps it's one of the easiest ways to view display picture of any user in full size.
Related: Is it Possible to View Private Instagram Account Without Following?
2. Enlarge Instagram Profile Picture Using InstaProfile App
InstaProfile is one of the best apps which you can use to view the Instagram profile picture in full resolution. The app is available for both Android and iOS platforms. You just have to download the app from Play Store or App Store, install it on your phone and tap the icon to run the app.
This is a very simple app with no fancy options. On opening the app, you will only see a text box. Just type the username in the text box and app will start showing relevant Instagram profiles. Tap the one you're looking for and you'll see the profile picture in HD resolution.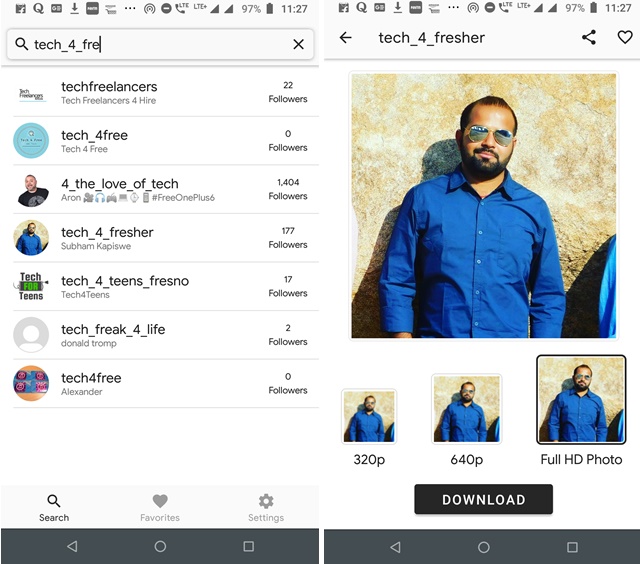 Instaprofile also allows you to download the profile picture by tapping on the Download button. After you search a profile, it will start showing under a history section on the home screen of the app, but don't worry you can delete them in one touch. Just tap cross icon present at the top right of each profile or Delete All button to clear your search history.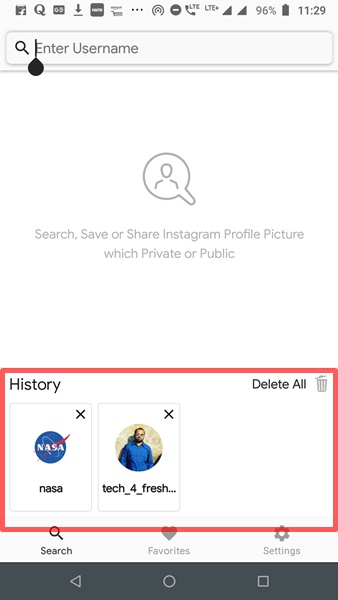 Lastly, Instaprofile also comes with an inbuilt Night Mode feature which you can enable by navigating to Settings > Night Mode.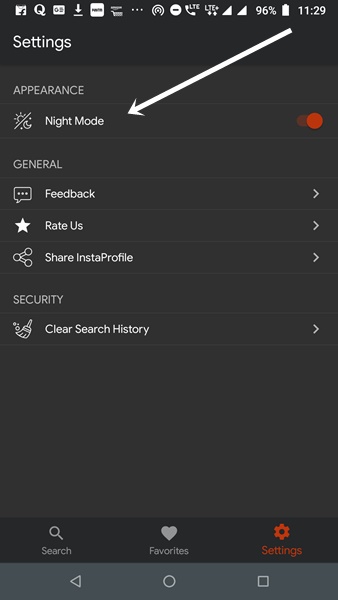 3. Enlarge Instagram Profile Picture Using Qeek App
Qeek is another similar app which does the job quite well. It works like InstaProfile where you just have to type the username of the Instagram account to retrieve the profile picture in high resolution.
This app is also available for both Android and iOS. Just install the one you need from the respective app store. Type the username in the textbox present at the top of the screen and click on the profile picture to zoom in.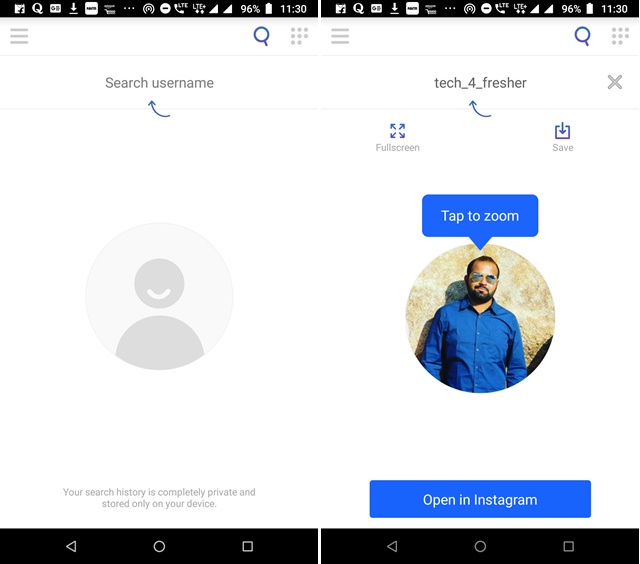 Qeek will show the regular quality of the profile by default but you can pay a one-time fee of $1.99 or ₹130 to view profile pictures in HD.
Must Read: 7 Effective Video Strategies that Will Blow Up Your Instagram
Wrapping Up: View Instagram Profile Picture in Full Resolution
These are some of the easy methods to view the profile picture of any Instagram user in full resolution. I know how difficult it is to recognize someone by just looking at their tiny display picture. if you also face the same issues, just go with any of the methods above. I prefer Instaprofile app because it's free and works really well. Tell us which of the above methods you liked the most in the comments below.