WhatsApp has been the popular instant messaging application because of many reasons. Its end-to-end encryption promises users to keep messages private and unaccessible for the third person. WhatsApp has added a lot of interesting features since Facebook bought it in 2014. But recently WhatsApp surprised everyone with its updated privacy policy. After this update, many privacy activists started accusing WhatsApp of failing to respect the privacy of users. This has led many peoples to quit Whatsapp and shift to WhatsApp alternatives such as Signal, Telegram, and so on.
If you're also a privacy-conscious person and want a messaging application where you can share your thoughts freely. Here in this post, I will explain to you the 5 best WhatsApp alternatives.
1. Signal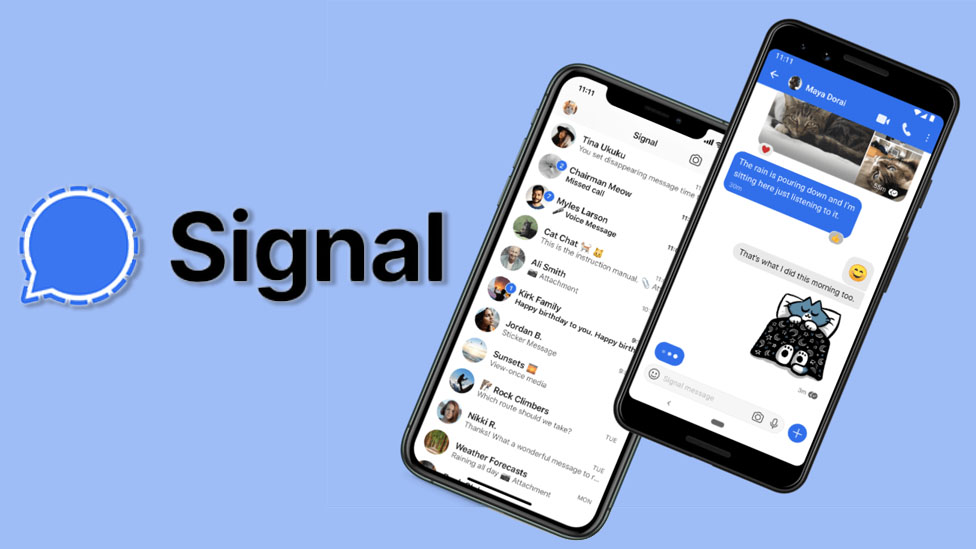 The Signal is free and comes with strong privacy protection which makes it the best WhatsApp alternative. Like WhatsApp, Singal comes with easy to use interface, you will get familiar with its features within minutes. Signal instant messaging application is available for both Android users as well as for iPhone users. It also follows end-to-end encryption which makes it more secure.
After WhatsApp's privacy policy surface online, many people across the globe have switched to Signal. It is an open-source application, which allows experts to find the bugs in applications. Moreover, users can set a specific time period after that their message history got vanished automatically, WhatsApp still lacks this feature. If you're concerned about privacy then the Signal application definitely worth a try.
Related: 5 Reasons Why Signal is Better than WhatsApp
Pros:
State-of-the-art end-to-end encryption
No advertisements
Available free of cost
Open Source project
Available for all major operating systems
Cons:
The phone number is mandatory to register
lack of animated emojis
Download: Signal
2. Telegram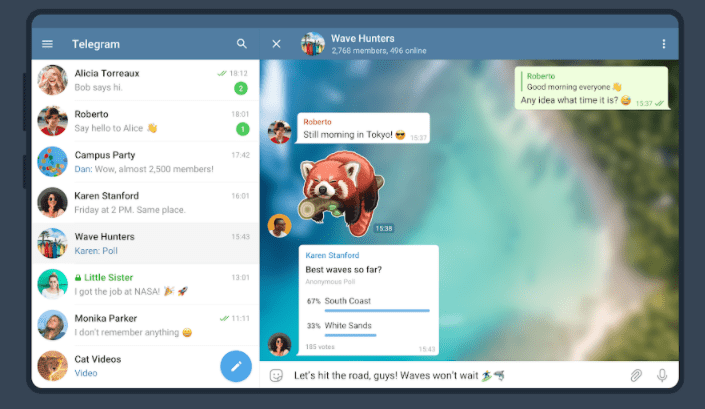 Telegram is another privacy-focused app like WhatsApp. It is a free application, which offers comfortability across multiple platforms. Telegram has pretty much featured similar to WhatsApp such as calling, messaging, documents sharing, and many more. It is a cloud-based messaging application which means it can deliver messages faster than WhatsApp. Telegram has end-to-end encryptions even for calls.
Telegram also offers support to delete messages automatically after a period of time similar to the Signal.
Related: 10 Cool Telegram Bots Every User Should Know About
Pros:
Available free of cost
No advertisements
End-to-end encryption for voice calls
Self-destruction project
Cons:
No facility for voice messages
Stores metadata
No functionality to select multiple files at once.
Download: Telegram 
3. Discord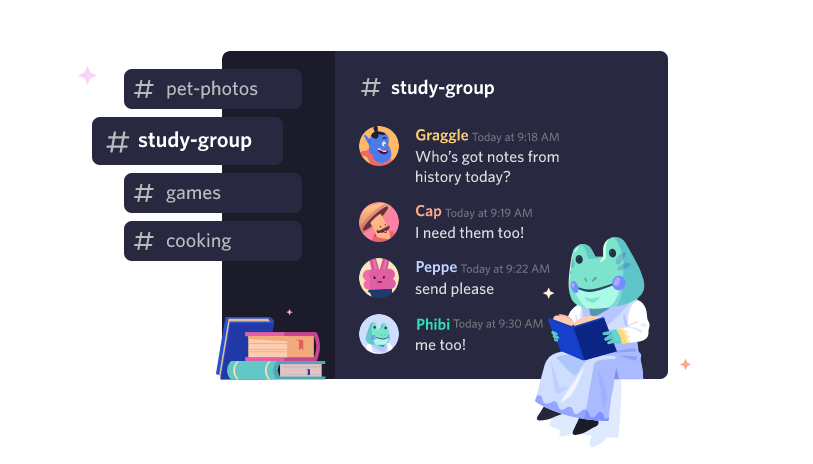 Discord is a popular messaging application that allows its users to talk, video chat, and hang out with its worldwide community. Many gamers take benefit of Discord to communicate with their fellow gamers. Discord offers a variety of servers based upon the user's interest. Similar to WhatsApp, Discord also offers a direct messaging functionality which makes it the best WhatsApp Alternatives. Anyone with Discord's direct messaging feature can exchange information such as send messages, emojis, GIFs, images, documents, and so on.
Discord application is compatible with almost all operating systems including Windows, iOS, Android.
Related:
Pros:
Superior video chat quality
Easy to use
An organized group of peoples
Available free of cost
Cons:
Lack of theme and emojis
Download: Discord
4. Skype

Skype was introduced by the tech giant Microsoft and is mainly known for its video conferencing. It delivers crystal clear voice and video calls and allows you to react to any messages using fun emojis. Skype is a more preferable option for businesses that are still bonded with the limitations of WhatsApp. It offers the industry's best end-to-end encryption to keep your sensitive conversations private.
WhatsApp doesn't allow screen sharing. While Skype comes with built-in support for easy screen sharing, you can easily share presentations, photos, documents on your screen during the call. With Skype, you can even reach people who are not on Skype, to do so, you have to enrol for Skype subscriptions by paying a certain amount.
Pros:
Easy to use interface
Crystal clear voice and video calls
Easy screen sharing
The group calling up to 8 people
Instant messaging
Wide collection of emojis
Cons:
Ads
Lack of translation feature
Requires high bandwidth internet connection
Need to pay charges to make calls
Download: Skype
5. Threema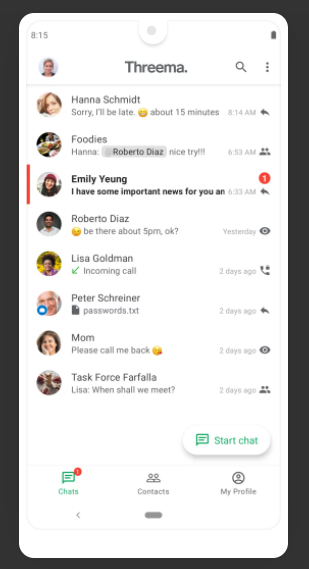 Threema is another messaging app like WhatsApp that promises to offer complete security. If you're a privacy-centric person then Threema is worth a try. The app offer encryption for the data including messages, documents, and other shared files. But still, Threema lacks some WhatsApp features such as video and voice calling. Also, this app never stores metadata which makes it a more secure WhatsApp alternative.
Pros:
No need for a phone number
End-to-end encryption for all the messages
Multi-platform compatibility
Cons:
Doesn't offer any free trial
Download: Threema
Conclusion
And with that, you have the name of the 5 best WhatsApp alternatives in 2021. The above-listed names are more into security and never collect users' information as WhatsApp intends to do. If you have any other WhatsApp alternatives also in your mind which we have forgotten to mention then let us know in the comment section.