When you compare messaging apps like WhatsApp, Signal, and Line with Telegram, you'll notice they all have got some common features. But what makes Telegram so unique is that you can create bots for Telegram.
With these bots, you can welcome new members, automatically delete posts containing specific words, announce group rules, and much more! This is why Telegram comes as a boon for crypto and blockchain enthusiasts. In a huge group, you can also assign different roles to particular members, like admin, moderator, subscriber, and so on.
Here's a list of the best and the most useful Telegram bots that you can use for a better messenger experience.
Also Read: 5 Best WhatsApp Alternatives You Can Use
Useful Telegram Bots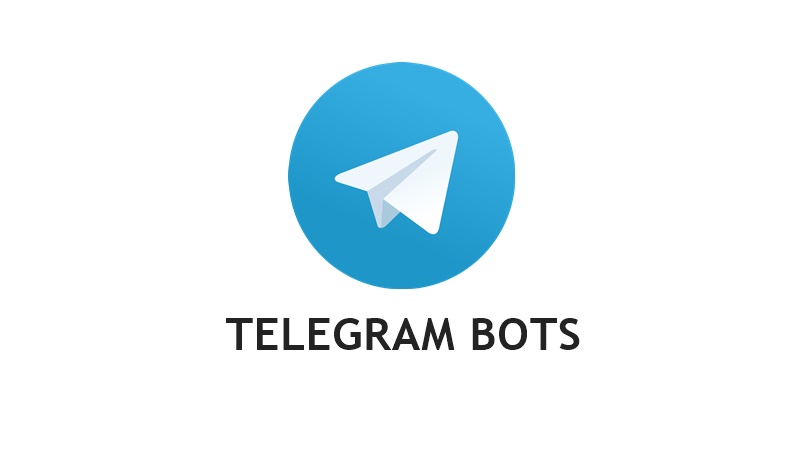 I'm sure many of you are always bursting with news about the latest movie or Netflix show, just like me. Sending spoilers to other people must feel amazing, right? This is where the Spoiler Bot comes in. If you want to send a spoiler in a Telegram group chat.
Once you use this bot to do so, it hides the actual spoiler in a warning message. Your group members can choose to see this message or just ignore it.
If you're a Game of Thrones fan, let me take you back to Season 6, Episode 5. You watched Hodor saving Bran from the White Walkers' Army. You watched him holding the door to let Bran getaway. And sadly, you watched him die.
But Hodor is alive on Telegram! This bot allows you to chat with Hodor about anything under the sun. In reply, the most beloved GoT character says exactly what you'd expect him to: "Hodor"!
Related: 5 Best Websites to Watch Free Movies Online
After hearing about a movie on group chat or somewhere else, you ask Google about it. Or you try to guess the year the movie was released, and the reviews it garnered. But you don't need to do that anymore on Telegram.
The Movies Tracker bot can tell you about a movie in just a few seconds or so. Simply call this bot to your chat and type the movie name. It will provide information about the movie title, plot, rating, year, cast, etc. directly from IMDb.
You're an admin of a group of 200 or more members on Telegram, and you need a break from your duties. Well, the Group Butler bot can help you do just that.
Convert your group into a supergroup, and then make this bot the group admin after adding it to the group. It can manage your group by setting group rules, automatically banning users, and setting custom triggers. New group members will also get welcome messages from this bot. So let this bot be your butler, and take some time off.
If you want to increase your productivity while you're studying or you're at work, you can use the Pomodoro technique. This bot keeps your brain productive by using a work-break cycle of 5 minutes and 25 minutes.
Basically, it divides your work time into 5-minute or 25-minute intervals, with short breaks in between. You can finish your tasks effectively and stay focused with the help of this Telegram bot.
When people switch to voice notes from texting, you might tire of listening to all the voice messages you get. That's when Voicy steps in.
Voicy can automatically convert voice messages and audio files into text. All you need to do is forward an audio file to this bot, and it'll do the job. You can also record a voice message yourself or add Voicy to your group.
Manage your list of groceries for the month with this Telegram bot. It's very useful to have when you're living with your family or your flatmates.
Just add this bot to your group, and then add items to, or delete them from, your groceries list. Once you're done, you can share this list with your friends, family, or flatmates. You can also set your preferences or delete the entire list if you want.
Also Read: 5 Best To-Do Apps For Android
Once you upload a panoramic image on Instagram, it appears blurred on your profile so you can't make out anything clearly. This is due to Instagram's fixed image aspect ratio.
Telegram's Cropper bot, on the other hand, turns an image into a sequence of photos. In other words, it splits the image into a number of square pieces which you can upload as a sequence. Just send a panoramic image to the bot chat window, and you'll get the cropped images instantly.
As you know, you can't download photos or videos from Instagram natively. But you can do so with the help of the Instasave bot on Telegram. It allows you to download videos and images from Instagram just by copying the link to the bot chat.
Also Read: Can I See Who Viewed My Instagram Profile?
Finally, with the BotList bot, you can search for the best Telegram bots by name and category. Whether you want to find a bot for news, weather, or even tech, this bot will come to your aid. It helps you explore bots on Telegram and even manage your favorite bots.
Looking for the top trending news, @nowtrendingbot gives you access to all the latest news. The bot would show you what's trending in your area. You can keep up with the latest trends with @nowtrendingbot.
If you wish to download videos from other platforms then @converto_bot can be quite helpful. You can easily copy the videos from YouTube or any other platform and download them.
FB Video Download Bot – @FBvidzBot comes in handy to download Facebook videos. Copy-paste the video link on Telegram while the bot runs in the background.
File Converter – @newfileconverterbot allows you to convert image, audio, and video files from one format to another. It offers over 579 conversions 63 file types.
Now you can cut, rotate, add, encrypt, or add various elements to your documents with To PDF Bot – @topdf_bot. You can easily edit your documents in a jiffy.
For music lovers, Find Music Please Bot – @findmusicpleasebot is perfect. Now you can easily find your favorite music in an instant.
Another useful bot. With GetMediaBot – @GetMediaBot allows you to download media from several platforms including Facebook, Instagram, and many more.
The rise of the meme in popular culture is quite evident. Meme Autobot – @memeautobot generates memes, gifs. Share them on social media.
Tracking your packages would become easier with My tracking – @mitrackingbot. You would routinely get updates about the packages.
How can you create or set up Telegram bots?
Telegram's open-sourced bot API allows simply anyone to create bots for this app. BotFather, Telegram's official bot, grants you API keys with which you can create your own Telegram bot. You can also manage your existing bots with its help.
The process of setting up a bot is very easy. Just click on the respective links of the bots listed above, and type "/start". The particular bot will be added to your Telegram account.
Can you think of any other useful bots for Telegram? Let us know in the comments.