India, the birthplace of some amazing technologies is now working for the next wave of digital consumers. Either it's a smartphone, laptop or any other product of the digital space, companies never ignore the market of India. Thus, it's also very important that India should start setting its own ground for manufacturing these consumer-centric products.
AJIT: First Ever 'Made in India' Processor
As per the recent update, IIT Bombay has unveiled the first-ever Made in India Processor, known as AJIT. Every phase of manufacturing from design to development of the processor have been carried out in India. This is the first ever processor to be built from scratch in India. The project is funded by the Electronics and Information technology (MeiTY) Government of India.
This was a proud moment for the Government of India, IIT Academia and Indian industries. All of them came to work together and turned the concept into reality. The project was headed by Dr Madhav Desai (Prof IIT Bombay) along with a team of 9 graduate students. The required infrastructure was provided by Powai labs in Mumbai to build the AJIT processor.
Also Read: An Ultimate Guide to Understand Mobile Processors in the Easiest Way
AJIT Specifications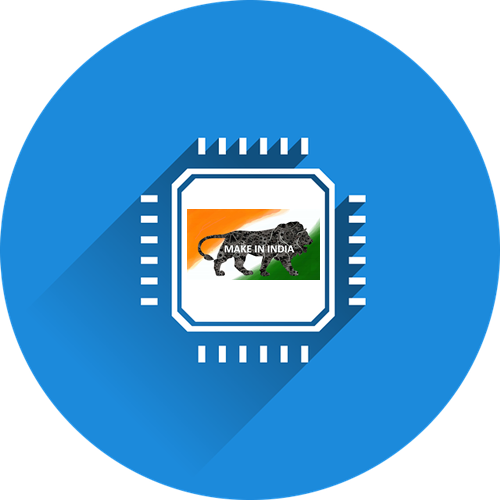 AJIT has a clock speed of around 70 – 120Mhz and can be mass manufactured for just INR 100 per unit. It can be used as a microcontroller in several electronic devices from automatic braking systems to satellite dishes. As far as the size of the processor is concerned, it's smaller than the desktop Intel processor.
The specs of AJIT might not be overwhelming but the processor is one of the biggest achievement in domestic electronic engineering. Just the fact that India has its own processor for nuclear reactors, military equipment and other areas requiring maximum security. Not only this, but AJIT has also set the ground for upcoming engineering students. They can take the processor's blueprint and learn processor designing from scratch.
The people involved in the project want the industry to adopt this Made in India processor. In this way, its chances to become more advanced will be increased. As of now, electronics sums of 10% of total exports from India. AJIT will help reduce this dependency.
Also Read: Top 3 Most Searched Indian Politicians on the Internet
The team already made the software tools used to create the processor public with a hope that more people will learn ingenuity of Indian engineering. It will also help to boost the capability of Indian electronics manufacturing. Anyway, I hope industries will accept AJIT and make it capable to use in daily electronics.