While everyone has kept their eyes on the launch of the iPhone 13, we are already seeing some of the early design of an 8-inch foldable iPhone (preferably called iPhone Flip). This goes without saying, with the previous leaks for newer iPhone patents, Apple is certainly interested in their foldable smartphone. But, the million-dollar question arises, when it's going to arrive. 
Based on AppleInsider's report, Ming-Chi Kuo has predicted that the foldable iPhone is going to feature an 8-inch QHD+ OLED display with 1800 X 3200 pixels in resolution. If this sits right, the display resolution is going to be even higher than QXGA+ found on Samsung Galaxy Fold 2. So, in this article, we have compiled a list of all the latest leaks and reports that you can find on the upcoming foldable iPhone. 
You may also like our article on best iPhone wallet cases you can buy in 2021.
Foldable iPhone Release Date
As suggested by the Apple analyst Ming-Chi Kuo, we won't be able to see the first foldable iPhone up until 2023. The idea is backed by the latest report published by Digitimes that we won't able to see the foldable iPhone in 2022. In fact, according to the Apple leaker Jon Presser, the year 2022 is way too optimistic for the foldable iPhone. 
Foldable iPhone Display
As stated earlier, the foldable iPhone is going to come with a massive 8-inch OLED display. It is expected that Apple is going to produce almost 15 to 20 million units of these smartphones. Kuo suggests that Apple is going to partner with Samsung for manufacturing foldable displays. 
Recent leaks expect Samsung to provide the display driver ICs as well. But the previous reports suggested Apple working with LG for the display. Reportedly Apple is also working with a Taiwan-based company Taipei, for a silver nanowire touch solution on their smartphone.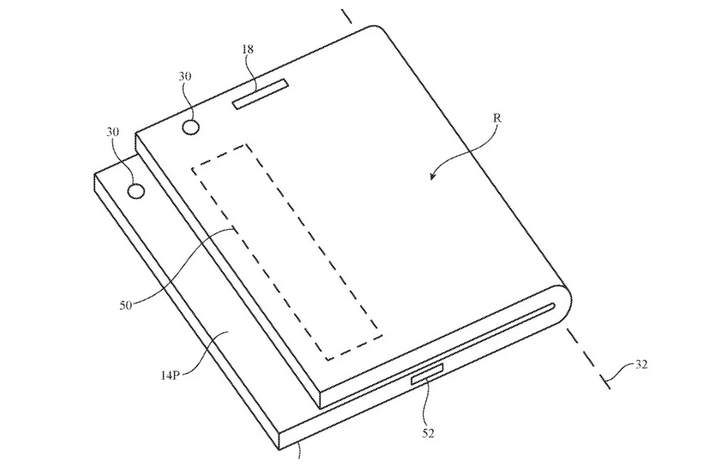 Jon Prosser also suggests that Apple might be testing two variations for their foldable iPhones. While one of them could be the clamshell flip design and the other being a hybrid tablet like Samsung Galaxy Z Fold 2. As last year's leak suggests, Apple filed their patent for a 'joint operating model' where the primary screen is magnetically connected with the secondary display. 
Durability of Foldable iPhone
One thing that all of us are worried about any foldable design is its durability and how well it holds up over a day to day usage. That being said, the foldable iPhone is reported to have the same ceramic shield fund on the current iPhone 12 lineups. 
The Bottom Line
This goes without saying, you still have a lot to learn regarding Apple's plans for foldable iPhones. But, one thing is for sure, how Apple perceives the foldable phones is going to dictate the trajectory within the industry. 
Certainly, it was Samsung who introduced us to the idea of foldable smartphones. But, even they are iterations away from finding the right fit. That being said, be it the elimination of the headphone jack, or introduction to the notch, Apple has always been known for instituting major changes. 
So, let us know in the comment section below, are you excited about the much-awaited 8-inch foldable iPhones?