This goes without saying, Driver Updater tools are one of the most convenient ways to check device drivers are properly installed and updated on your Windows PC. In fact, keeping your driver up-to-date ensures maximum performance for your PC. Manually searching and updating can get tedious at times, and this is exactly where a free driver updater comes to have the day. That being said, in this article, we are going to discuss some of the best free driver updater tools that you can use on your Windows PC right away.
Note: Before jumping right into the article, all the tools mentioned within our list are completely free to use. In case, any one of them comes with a freemium plan, just look out for other alternatives. The idea is to use these tools for convenience alone. You don't need to pay for it.
You can also read our article on best Windows 10 Apps you can use.
Best Free Driver Updater Tools for Windows
1. Driver Booster
Driver Booster is by far one of the most prominent and well-known free driver updater that you can currently find out there in the market. One of its biggest selling points is its vast database that can always keep your PC updated. Neither less to say, Driver Booster is available for all the major versions of Windows including 10, 8.1, 8, and 7.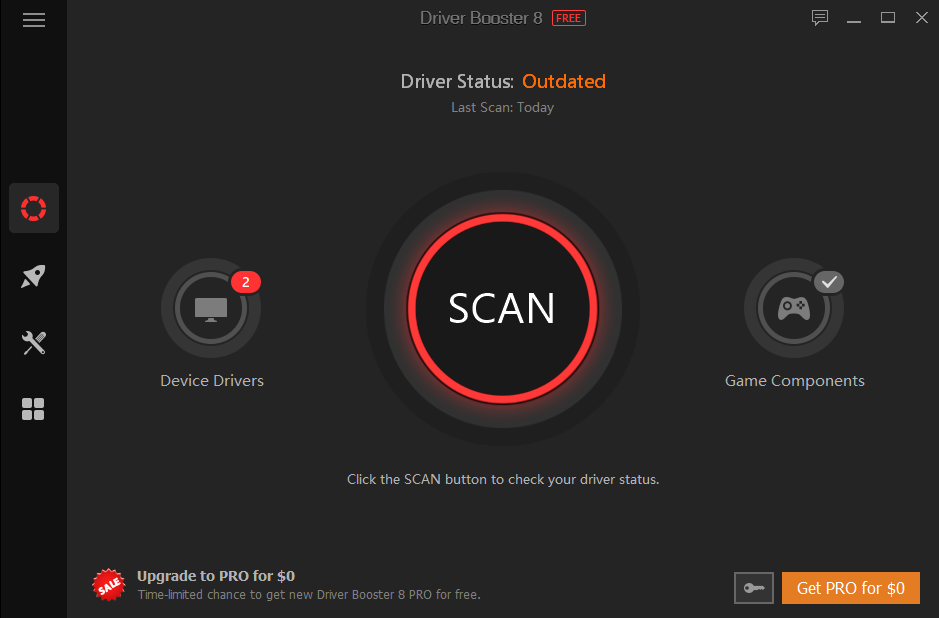 Salient Features:
As stated earlier, the compatibility of Driver Booster is one of its biggest selling points. It is available for all Windows versions including 7.8, 8.1, and 10.
With just one single click you can easily keep your computer updated.
Right before updating the drivers, it allows you to manually create a backup of your current drivers.
With support for more than 3,000,000 device drivers, it has the biggest database.
Download Driver Booster
2. DriverPack Solution
DriverPack Solution has made a name out for themselves with one of the most easy-to-understand user interfaces. Now, this is something that other updaters certainly lack, given not every computer user is tech-savvy. With just a click of a few buttons, your drivers can be updated instantaneously.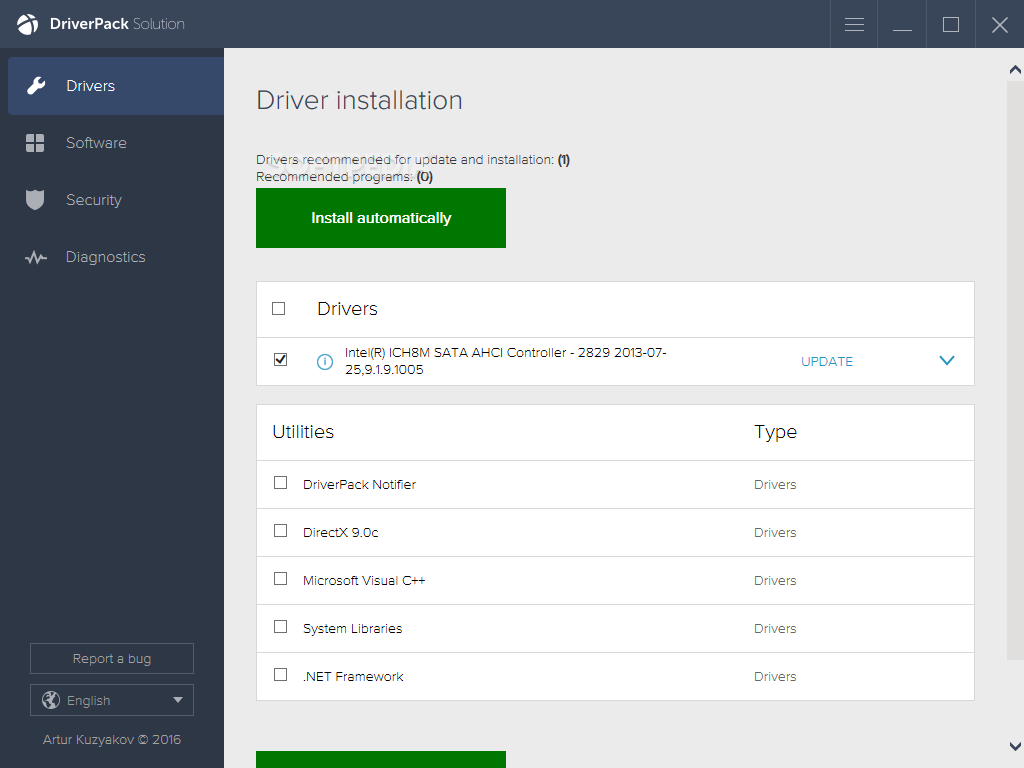 Salient Features:
Instead of any installation wizard, DriverPack Solution comes with the automated driver install along with support for bulk downloads.
It even allows you to update your outdated drivers easily.
The regular mode in DriverPack Solution is carefully crafted for all novice users.
It offers extensive support for a wide array of Windows versions including Windows 10, 8.2, 8, 7, Vista, and even XP.
Download DriverPack
3. Driver Finder
Driver Finder can be considered as one of the best free driver updaters with their advanced driver updating utility packed with security. In fact, while using Driver Finder you can be rest assured, you would get the exact match for the driver you have been looking for. A simple, elegant, and powerful driver updater solution for your Windows PC. Neither less to say, it offers quick access to the main window.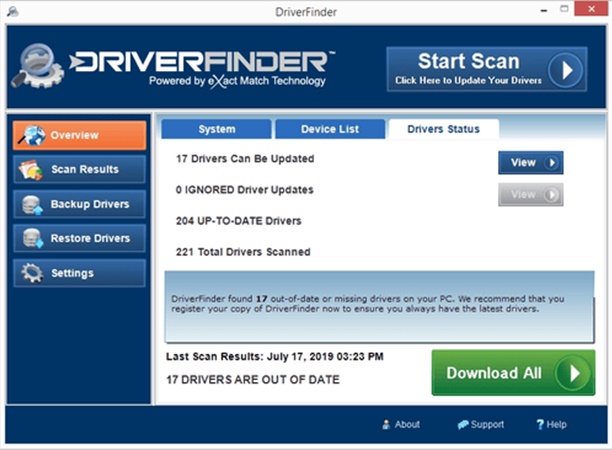 Salient Features:
The primary feature of Driver Finder is its huge database. In fact, it has support for more than 1,000,000 drivers, specifically matched for your system.
There is a huge support for compatibility as well, supporting both 32 and 64-bit Windows systems.
With an automated driver analyzer, the drivers are carefully added to the database.
Driver Finder is one of the fastest updater tools out there in the market.
Download Driver Finder
4. Ashampoo Driver Updater
If you want to troubleshoot your PC for any driver-rated errors, the Ashampoo Driver Updater is just what you need. In fact, constantly updating the drivers can save your system from crashing. Not only it is one of the best driver updaters, but it can also be used to remove unwanted drivers. Regardless, with a very minimal interface, it is one of the easiest driver updaters to recommend.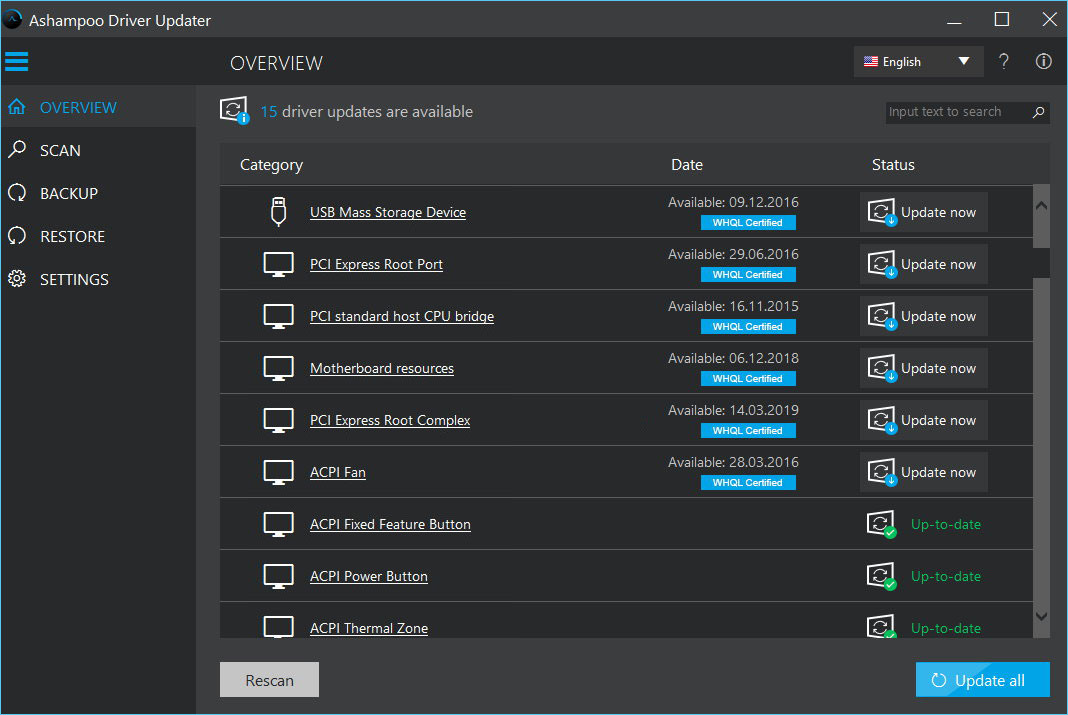 Salient Features:
Best suited for removing corrupt and outdated drivers with ease.
Continuously lookout for new driver versions.
Best suited for everyone looking out for utmost system stability.
Download Ashampoo Driver Updater
5. Avast Driver Updater
Avast Driver updater is considered one of the most straight-forward driver updaters, which does exactly what it is supposed to do. In fact, with just a single click, you can update your system within a matter of minutes.
Just bear in mind, there's one catch with Avast Driver Updater. While it can easily scan your computer completely for free, you need the pro version to actually update them. Our recommendation is to use Avast Driver Updater to find missing and outdated drivers and install them manually.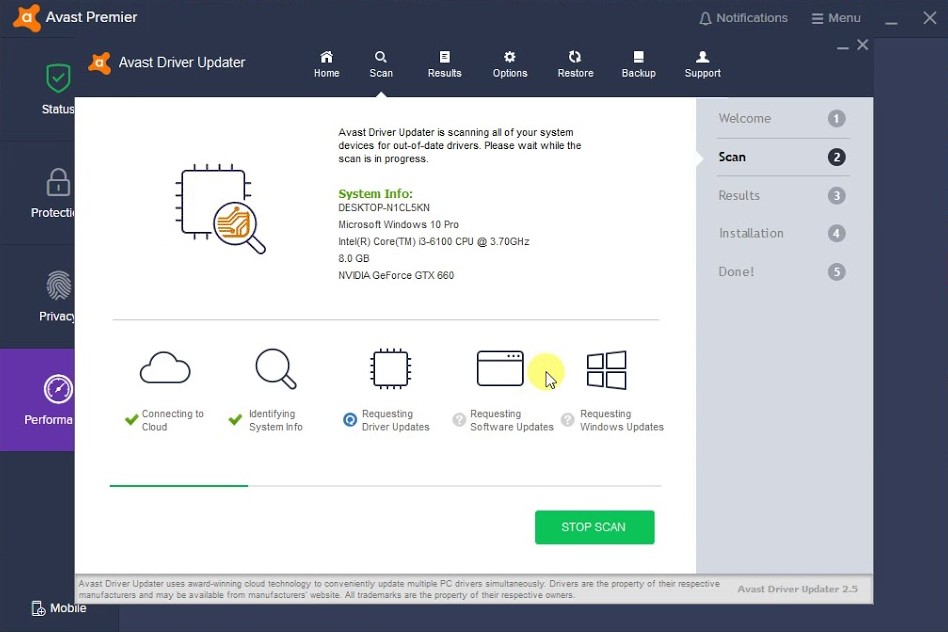 Salient Features:
Primarily Avast Driver Updater creates a system restore point after every update.
Mostly, it focuses on video, audio, graphics as well as keyboard drivers.
It can easily look out for missing and outdated drivers on your PC.
It automatically checks for driver updates and lets the user know in the background.
Download Avast Driver Updater
6. WinZip Driver Updater
Being a part of the WinZip Optimization Tools suite, WinZip Driver Updater is easier to work around. One of the biggest highlights beings, it can easily repair a driver error whatsoever. Right before updating any driver, it automatically creates a restore point. In other words, WinZip Driver Updater is completely easy to use and best suited for every Windows user.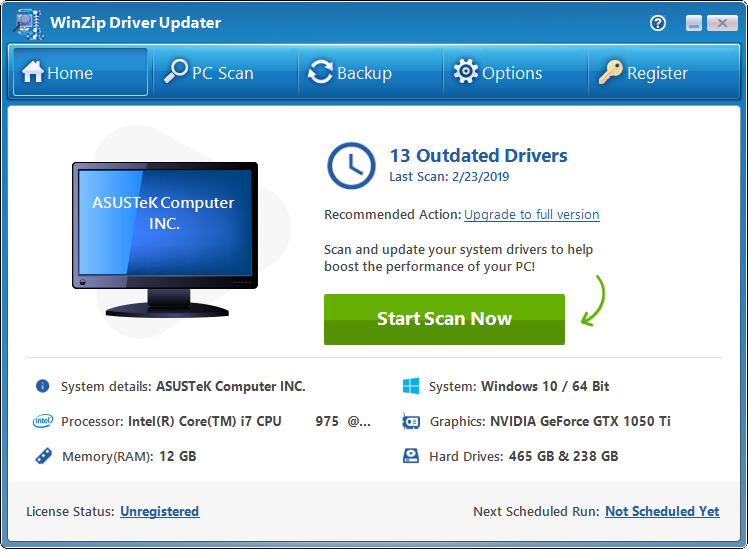 Salient Features:
It takes care of various driver updates and keep your system less vulnerable to attacks.
Every component on WinZip Driver Updater is verified by manufacturer driver updaters ensuring that your system offers optimum performance.
It not only automatically updates the drivers, but also creates a system restore point in the process.
Download: WinZip Driver Updater
7. DriversCloud
DriversCloud as the name suggests is a free web service that can provide you with detailed information regarding your computer hardware, software as well as missing or outdated drivers. The entire process is completely seamless as well. All you need to do is download the agent and let a web browser cater to all the information for you.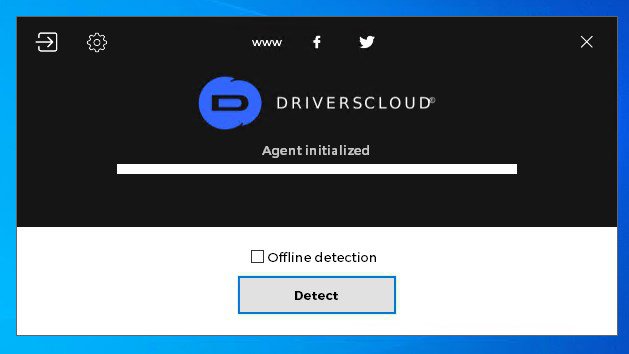 Salient Features:
DriversCloud lets users download a beta version of the driver.
Offers a plethora of categorization options including BSOD Analysis, Autorun, My Drivers along Network Configuration.
Offers the most comprehensive Windows support including Windows 10, 8.1, 8, 7, XP as well as Windows 2000.
Download DriversCloud
8. Driver Reviver
The last on our list, Driver Reviewer is unique in its own way. For starters, there are 15 different ways in which you can use Driver Reviver. It is very easy to search, download and install drivers using the software. Specially curated to bring out the best performance within your hardware.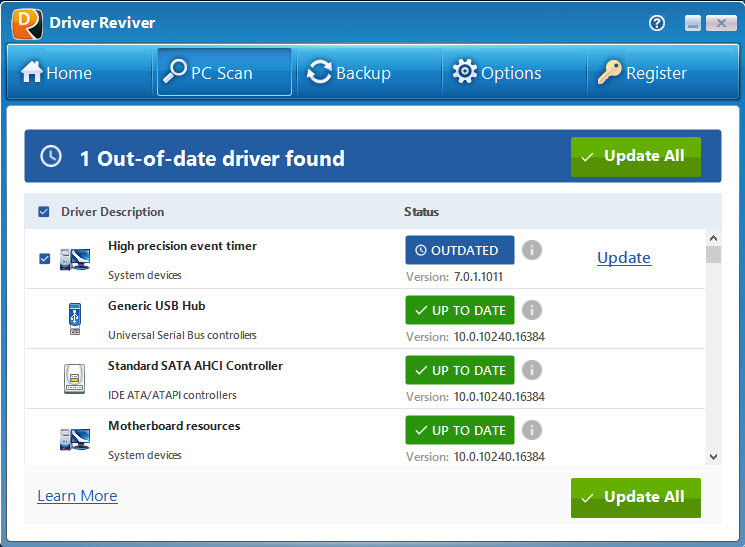 Salient Features:
Easily remove unwanted drivers from your PC with just one click.
The scheduler ensures to automatically scan for new drivers on a daily, weekly, and monthly basis.
In case of a system failure due to a new driver, there's an option to restore from backup.
Offers support for elementary interconnection.
Download Driver Reviver
Also Read: 4 Ways to Fix 'Bad System Config Info' Error in Windows 10
The Bottom Line
So, that was our curated list of the best free driver updaters you can get your hands on this year. Choose the one that works best for you, and you are always good to go. Just bear in mind, all these tools are completely safe to use and comes from trusted companies. They won't become a security concern for your PC.