Minecraft has been a sensation among the gaming community over the years. As expected, with the rise of its fame, Minecraft got many clones of itself as competitors. However, not all lived up to the expectations as a "substitute" to Minecraft. No matter how much Minecraft has given in the whole package, at times, you would just want only some parts of the games put together with different themes. Here is where games like Minecraft fit in the whole picture. Given below, we have put together a list of 5 games that can be found similar to Minecraft to a certain extent in regards to the creative aspect, exploration, mining, and a whole lot of other features.
Also Read: 5 Best Games Like Among Us You Can Play
Games Like Minecraft (Free and Paid)
1. TROVE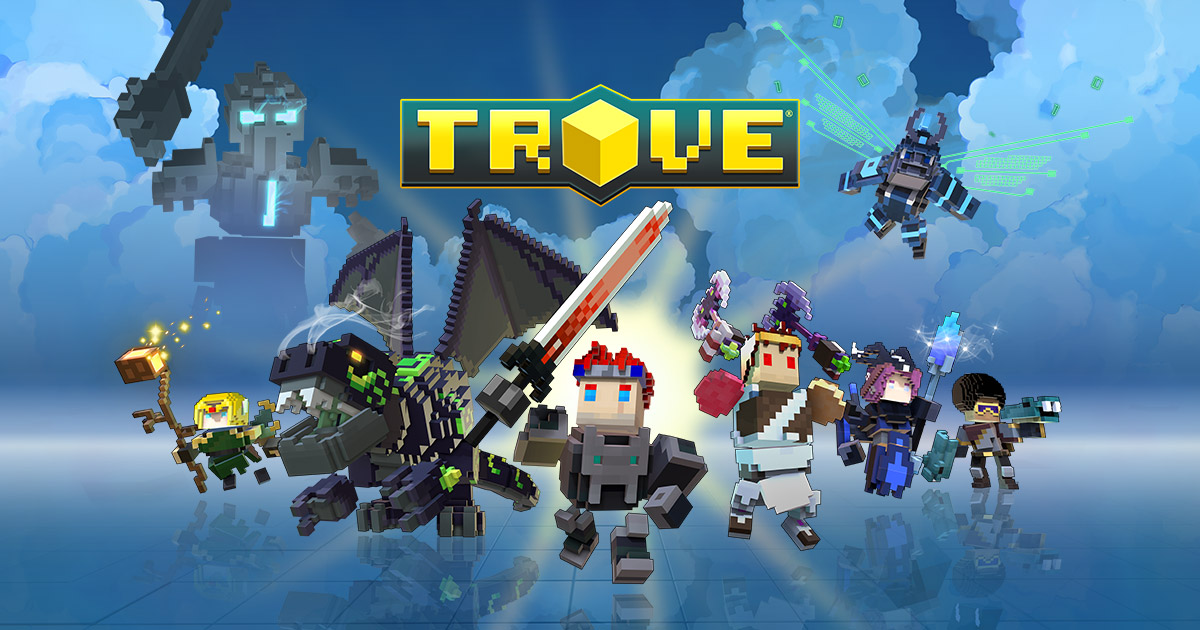 With all the building mechanics and the pixelated characters, you might feel that Trove has nothing more and different to offer. However, when it comes to structures, Trove has free MMOs which gives you a different playing experience. The players can pick from different classes like a Dino Tamer or a Neon Ninja. As a player, you can also pick from the three crafting specialities being provided. The variations that are provided come with their own pros, cons, quirks that facilitate your in-game team building. You can also craft on different levels that vary in rewards and difficulty.
Pricing: Free
Supported Platform: Playstation, Windows
2. Terraria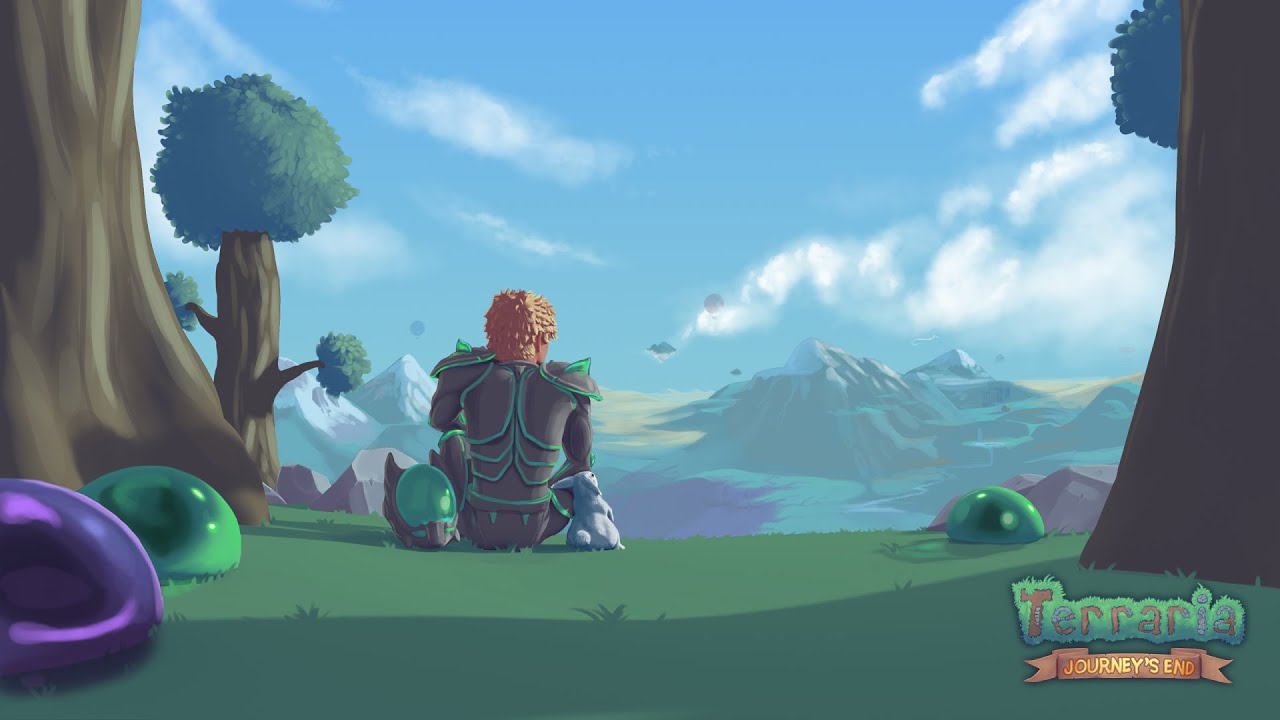 If we were to name Minecraft's closest competitor, it would be Terraria. The game is designed to have tons of similarities like crafting, mining, surviving, killing the boss. The main difference is that in the case of Terraria, everything takes place in a 2D space as compared to Minecraft's 3D space. The game has multiplayer options with a maximum of 7 players. You get to explore more than 20 biomes and seeking out various NPCs. You get it free with Google Play Pass when used.
Pricing: Starting at 1.99 USD
Supported Platform: Microsoft Windows
3. NO MAN'S SKY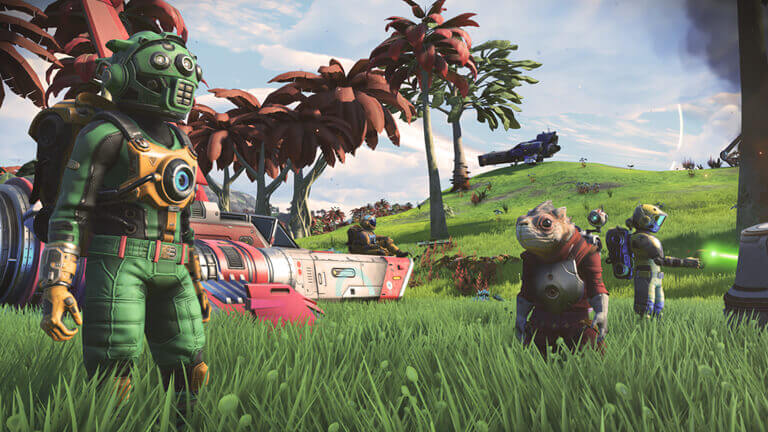 No Man's Sky had a very controversial launch initially in 2015. The team then put all its efforts into making the game meet the expectations of the gaming community. Developers have added survival mode, base building, 30 hours of story. However, the most prominent addition is the online multiplayer mode which was originally expected of the game. The game is mainly about exploration. The initial release surely did let down the gaming community but the updated version comes with improved elements like missions and base buildings along with a multiplayer experience.
Pricing: 59.99 USD on Steam
Supported Platform: Windows, PS4
RELATED: 10 Awesome Games Like Roblox You Can Play in Your Free Time
4. Stardew Valley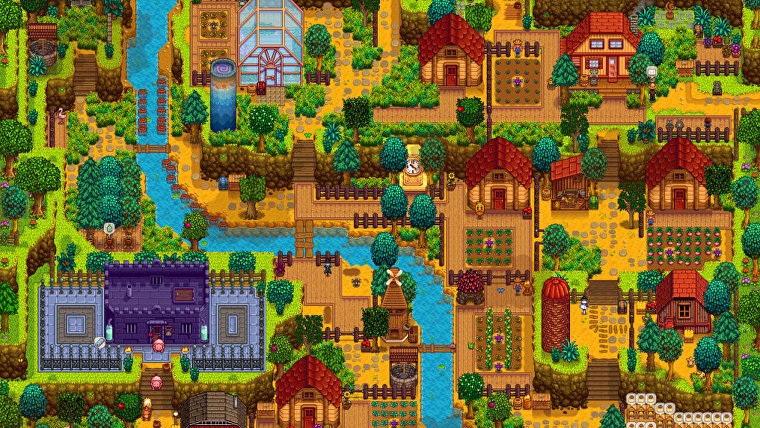 If you enjoyed farming in Minecraft more than mining and building, Stardew Valley might be the perfect match for you. The game starts with a backstory where you inherit your grandfather's farm and then leave to build a life of your own when you reside in the countryside. The house you are given is customizable and outside of it, you get a huge plot where you get to work, cultivate the land, and have animals and crops. Stardew Valley can be rated as one of the most relaxing games one can enjoy and kill time with.
Pricing: 9.99 USD
Supported Platform: PC, PS4, Xbox One, Nintendo Switch
RELATED: 10 Best Games Like Stardew Valley You Should Play
5. Pixel Worlds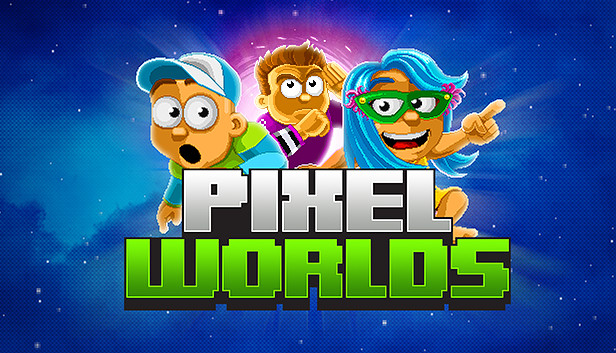 A perfect mix of Minecraft and MMO, Pixel World has caught some due attention. You can join different servers that are already in progress and also start one of your own while waiting for others to join. However, it provides a 2D world experience.
Pricing: Free
Supported Platform: Windows, Mac, iOS, Android
Read: 22 Best Flash Games Worth Playing
The Best Minecraft Alternatives You Can Enjoy
Though not completely similar to the Minecraft experience, these games have been in the talk as the next big thing to Minecraft. So, if you want a completely different experience, make sure to give one of the titles a spin according to your preference.