There are several instances, where you can't simply get your head around deleting an account. Amazon is one such company, where our roots are deeply tried to it. But, in case you are wondering how to delete Amazon account, we have got you covered. 
Also Read: Your Amazon Package Not Delivered? Here's What You Can Do!
Why Delete Your Amazon Account?
There might be a plethora of reasons, why anyone would want to delete Amazon account. For starters, you might not appreciate the way Amazon handles business, or you no longer use Amazon for shopping. On the contrary, you simply want to remove your financial information with Amazon. Whatever be the reason, there is nothing wrong with deleting your Amazon account.
How to Delete Amazon Account?
Deleting your Amazon account can get a bit of hustle if you won't know the right place to look for. Follow the steps to successfully delete your Amazon account:
Step 1: At first, log in to your Amazon account, and head over to the 'Close Your Amazon Account' page. 
Step 2: Once you have successfully reviewed all the products and services associated with your account, select your reason for account deletion from the drop-down menu.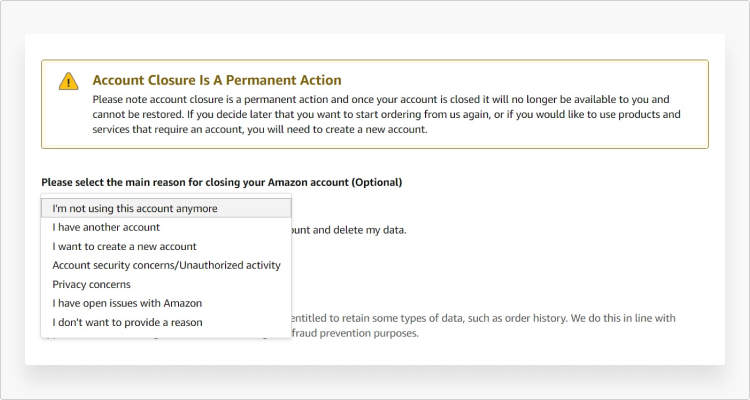 Step 3: Simply, click on 'Close My Account.'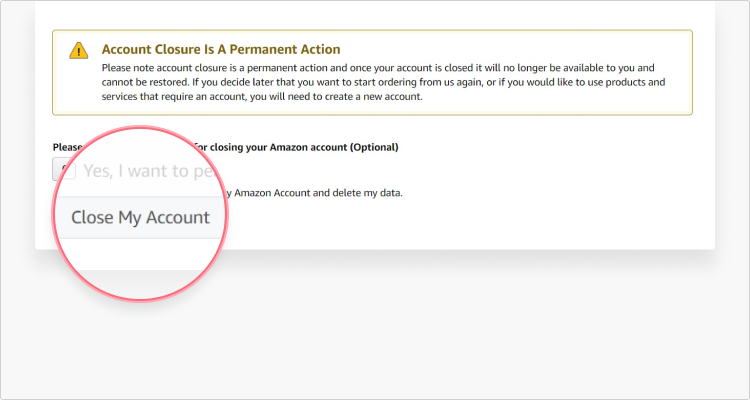 Step 4: At last, you would receive an email confirmation, before Amazon finalizes to delete your account.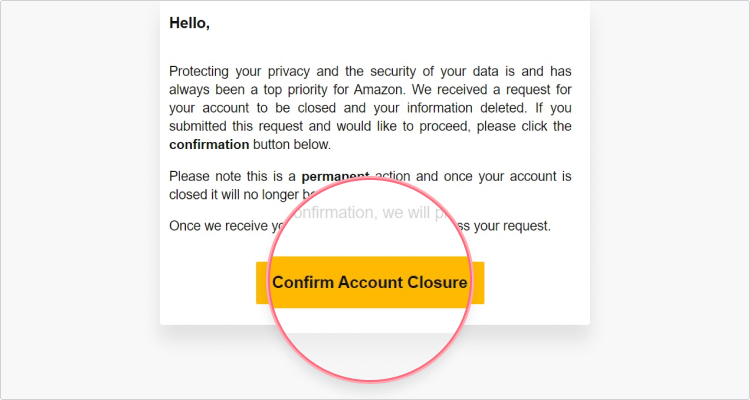 What Happens Right After Deleting Your Amazon Account?
This goes without saying, there are instances when you might be wrapped up with plenty of services from Amazon. Delete Amazon account means, you will lose all of them as well. This even goes for all the digital content as well.
Neither less to say, as stated earlier, the Amazon customer support team will also provide you with an email for all the dynamics you would be losing. So, before you make up your mind, here are some of the services you will lose altogether.
For starters, you lose access to all of your Amazon accounts, even including that of Audible and different country domains.
All the digital content linked to your Amazon account such as Kindle eBooks, music as well as Prime videos would be lost as well.
You won't be able to redeem any of your Amazon gift cards anymore.
There won't be any refund or return of items associated with the named account.
No more initiation of Textbook Rental returns. Although you would be held responsible for any outstanding debt.
Any content within the game or Software Library would be forever lost.
All of your reviews, posts, and social content would be removed.
Is It Possible to Reopen Your Amazon Account?
Once you have closed your Amazon account, there is practically no way of turning back. That means, neither you would be able to view your personal information, nor any of your purchase history or invoice. So, in case you even change up your mind, you need to create a new account altogether. 
Related:
The Bottom Line
So, that was our curated guide on how to close Amazon account. So, let us know in the comment section below. Have you ever thought about closing your Amazon account?