Well, if you frequently use your PC or laptop then it is obvious that you would mistakenly hit the wrong key and rotate your screen. With your screen being rotated you won't be able to read the text and it might cause you some inconvenience.
You have to rotate your screen as per your requirement. With portrait mode, it would be easy for you to write, read, and do your basic office work. Whereas, with landscape mode, you can watch videos. In this article, we would describe some methods to rotate screen in Windows 10.
Also Read: How to Use Alarms in Windows 10
How to Rotate Screen in Windows 10
1. Using Graphics Control Panel to Change Screen Orientation
Well, most of the graphics card offers a control panel software. It lets you control various things in video settings. Screen orientation is one of them.
Let's assume, your system has Nvidia Graphics card. You can change the screen orientation using the NVIDIA control panel by simply following the steps mentioned below: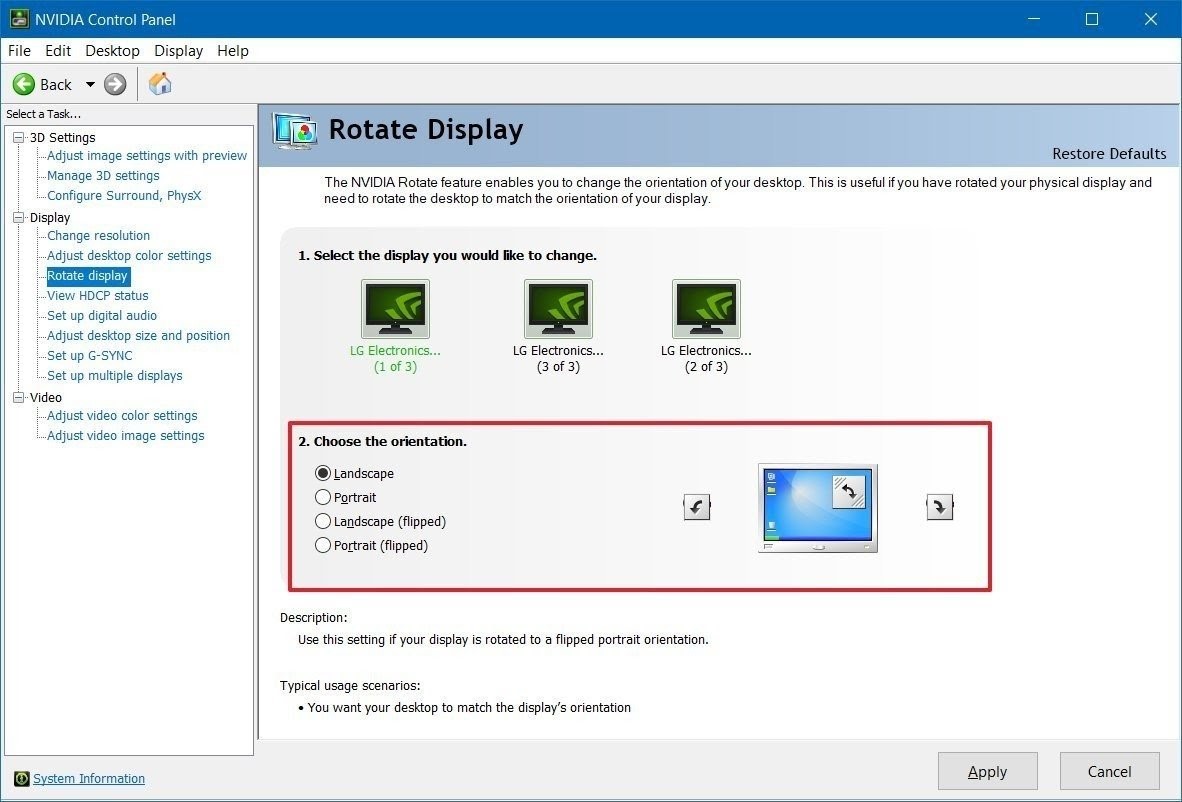 First, you need to open the control panel.
Now, click on hardware and sound.
You need to click on the NVIDIA control panel.
Click on rotate display, from the display section.
You can choose your preferred screen rotation.
After that click on the Apply button.
Once you're done with the process, you would get the desired results.
2. Rotate Screen Via Windows Settings
This is the simplest way to flip the screen on Windows 10. Follow these steps:
First, right-click on your desktop then choose display settings.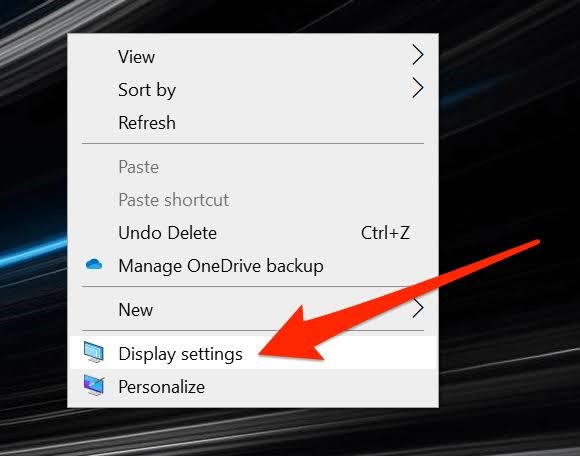 A new window would pop-up. Scroll and choose your preferred one from the available options: landscape, rotating the screen 90° (right and left), or upside down.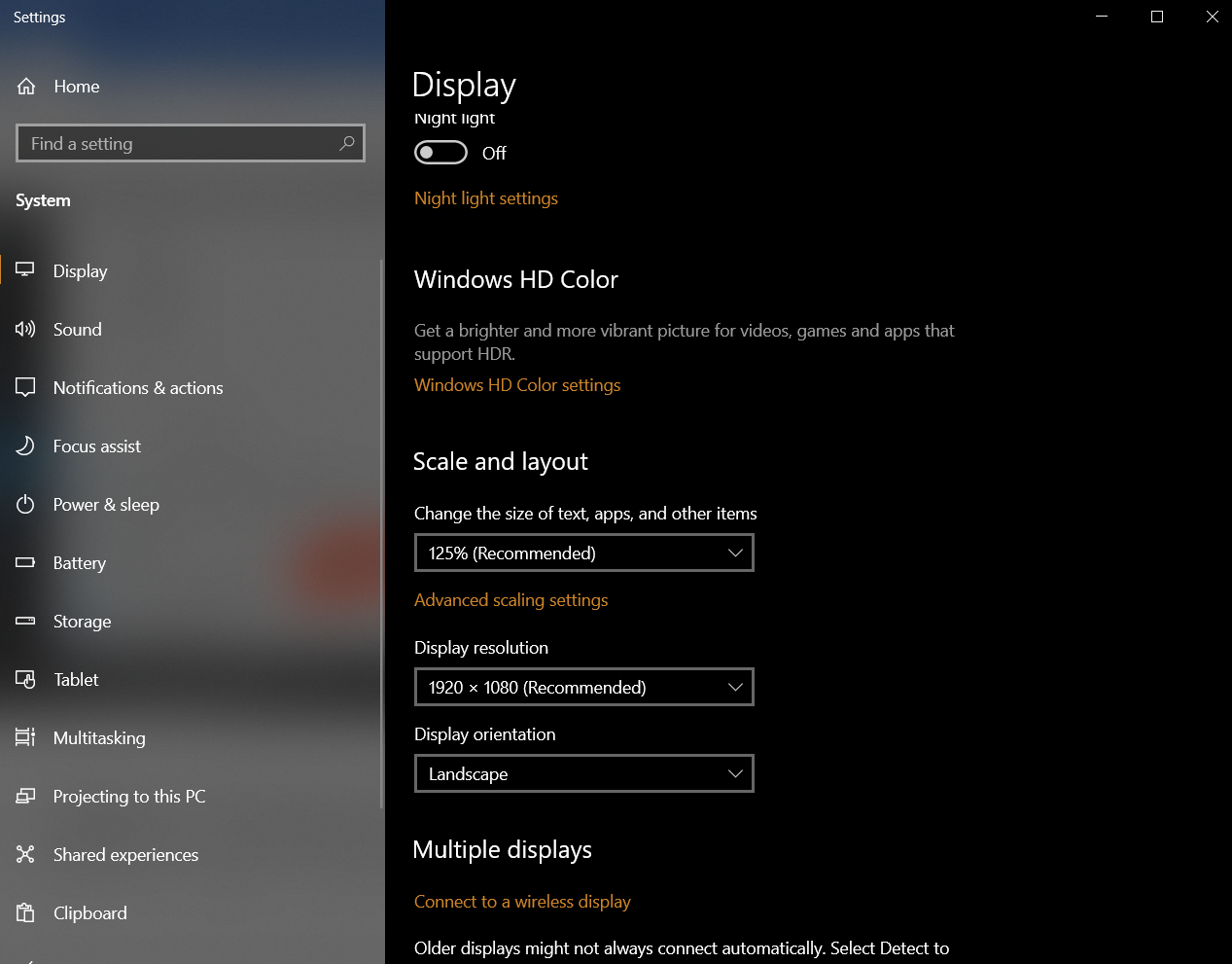 At last, after you're done choosing your preferred option click on 'keep changes'.
3. Using Keyboard Shortcut to Rotate Screen
You can easily change screen orientation if you know keyboard shortcuts.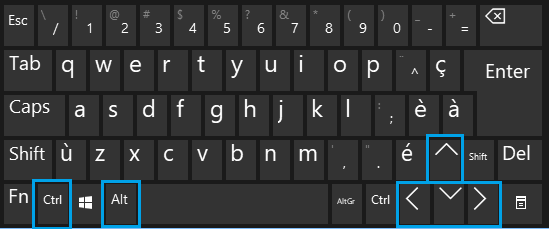 For landscape mode, you need to simultaneously press the Ctrl+Alt+Up arrow keys.
Ctrl+Alt+Down arrow keys for rotating the screen upside down.
For rotating the screen 90° (right) you need to simultaneously press the Ctrl+Alt+Right arrow keys.
Ctrl+Alt+Left arrow keys for rotating the screen 90° (left).
If you want to return to the normal orientation, then you need to hit on the Ctrl+Alt+Up arrow at once.
4. Disabling Screen Rotation Lock on Windows 10
In some devices, rotating the screen doesn't change the screen orientation then you can follow these steps.
First, you need to open settings.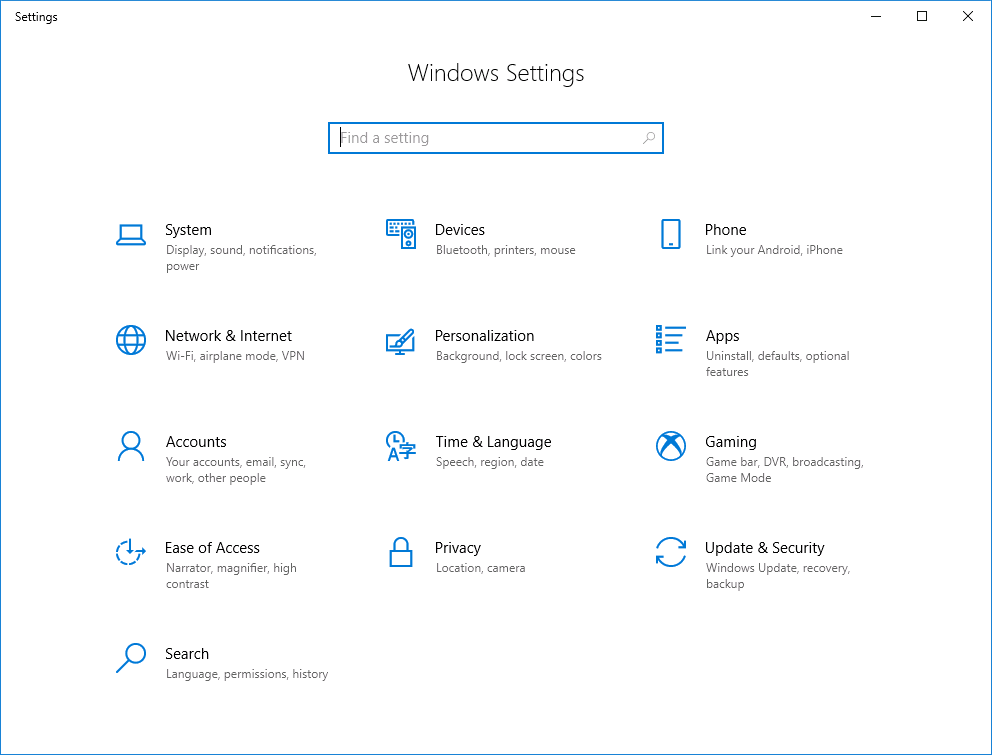 Secondly, click on the system. After that, you need to click on display.
Now, turn off the rotation lock option from the 'scale and layout' section.
However, this option is not available on all devices.
Lastly, you need to rotate the device for rotating the screen.
You can enable or disable screen orientation from the quick action settings on the action center. The keyboard shortcut for this is Windows key+A. After that, click on the rotation lock button.
Also Read: Fix Windows 10 Taskbar Not Hiding in Full Screen
Final Takeaway
Hopefully, you have learned the different methods to rotate screen in Windows 10. So, let us know down in the comment section below, which method worked the best for you?