Technology is making its way in every direction. Either they're smart home devices or the daily use gadgets, you often see that your gadget has started doing your tasks in a more smarter way. Today, LG has launched the most awaited projector ever. Yes, it's the same projector that LG had announced at CES 2018. With LG 4K Projector, named as HU80KA, you will have a 150-inch picture presented at up to 2,500 lumens of brightness.
LG 4K Projector Design & Features:
With 4K-resolution crystal clear display, you will get support for the HDR 10, two built-in 7-watt speakers, optical audio, HDMI, and Bluetooth. LG tried their best to make this projector work like a Smart TV. So, the LG 4K Projector runs LG's webOS smart TV software. Like other 4K projectors, you will get all the access to all your streaming platforms.
First, talking about the design, it looks more beautiful than most its competitors. It's come in an upright design and a lid. You will open this lid when you want to use it. LG opted for that look to make the projector travel-friendly. With this design, users can easily carry it around and use.
LG 4K Projector Price:
Everything is good in this projector except its price. The LG 4K Projector is launched at a price of $3000 and will be available in the US market this week. As it is too costly than others, there are many better alternatives available in the market.
LG 4K Projector Alternatives: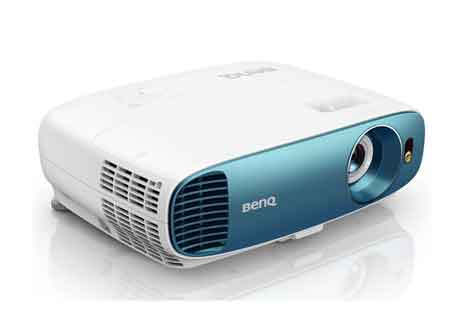 As the LG has kept the device far away from your range, you can check some other good and cheaper alternatives. A few months ago, BenQ had launched TK800 4K projector at just $1500. This projector is just not only cheaper than its rival but also brighter than LG's projector. But, here you will not get the fancy stylish design offered by LG.