Posting videos on Instagram are quite fun. Not only for general users but even for businesses. Videos are important to create an engagement with users. But since 2013, when Instagram added video support, we are only uploading videos from our smartphone. We still don't have any option to upload video to Instagram from PC or laptop.
It's true that Instagram is a smartphone-focused application, but there are times when we genuinely found ourselves in need of some ways to directly upload video to Instagram from PC.
Related: How to Post on Instagram from PC or Laptop
Why do you want to upload video to Instagram from PC?
Recently, Instagram has reached a billion monthly active users.  More and more people are posting photos and videos regularly, and in order to make these videos look fantastic, they use video editors on their computer.
Now, the problem arises when people first copy the video from their phone or camera to the computer, edit the video and then again transfer the video file to the mobile phone. So, let's have a look at methods below to upload video to Instagram directly from a computer.
Read: Can I See Who Viewed My Instagram Profile?
How to Upload Video to Instagram From PC
1. Traditional Old Method
The first method is my list is an old method you might be already following. You can create an account on Google Drive or One Drive or Dropbox and use it to sync files between your PC and smartphone.
First of all, download and install any one the cloud drive mentioned above (say Google Drive), signup or login with your credentials, copy and paste the video file into the Google Drive's folder and wait till it syncs.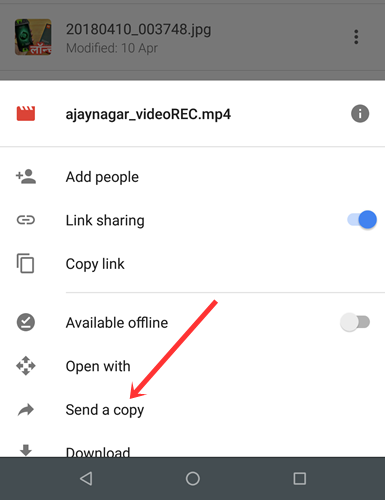 Now, open the Google Drive app on your smartphone, you will see the video there. Tap on the three-dot icon next to the video and select Send a copy option. Finally, choose Instagram from the list of installed apps.
But the problem is still the same, you have to first upload the video to cloud storage and then again upload it to Instagram from the cloud. If you don't always upload video to Instagram from Desktop and looking for some easy workaround, go with this method. Otherwise, proceed to next.
2. Using a Free Tool
You can use the one and only free PC to Instagram video uploader – Gramblr. It's actually a desktop application which lets you directly upload video to Instagram from PC. It's available for both Windows and Mac.
First, download this software from its website. After installing, open the software. It will ask you to create an account and also provide Instagram's login credentials. There are no further steps and so it will directly take you to the home screen of the app.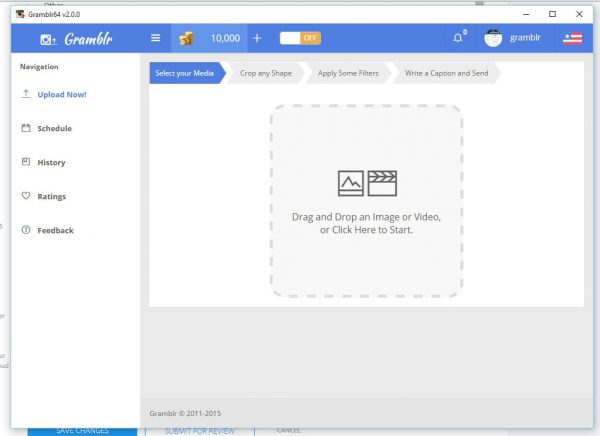 The user-interface of Gramblr is quite user-friendly. Just select the video from your PC, then you'll have the option to trim the video using a horizontal line available below the video.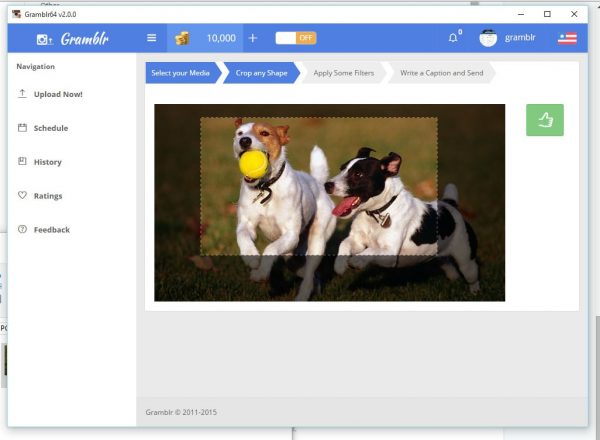 when you finished trimming the video, click the thumbs up button available the upper right to proceed to the final step. Here, you will get all the necessary options like writing a caption, post immediately or schedule it for later, etc. However, the post scheduling feature is only available in the paid version. Also, for the post schedule feature to work, the Gramblr must be running.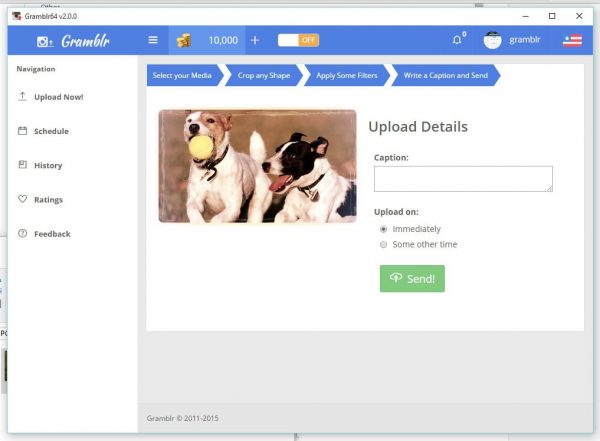 Finally, click the big green Send button to make the video live on your Instagram account. As this is a free tool, you may find this software buggy and unstable sometimes, but don't worry, just try again. Many budget-oriented people are already using this software.
3. Using Paid Tools
There are many paid software available which allows you to upload video to Instagram from PC. Not only this, but you will also have many other options to play around. All these apps require you to sign-in using your Instagram account. So, if you are not comfortable sharing your credentials with other third-party companies. Just stick with the second method. Here are some paid tools which are really good.
Schedugram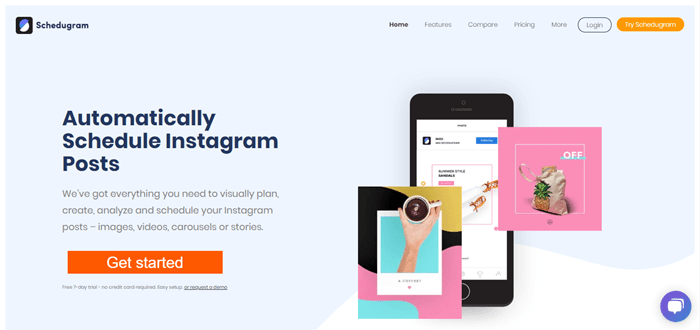 Schedugram is known for automatically scheduling Instagram Posts. You can upload images, videos, carousels and stories directly from your PC and schedule it to go live at a particular date and time. it comes with 7-days free trial to test the service and after that, the plan starts at $20 per month per account.
Visit Schedugram
OnlyPult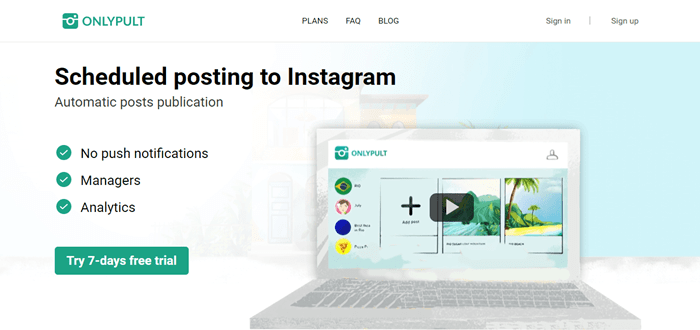 Only Putt is another tool which lets you upload images and videos to Instagram from PC. It's a very effective tool used by social media manager and influencers. It also allows you to connect your employee to the account. You can follow your competitors and also track the volume and growth of your followers. It also comes with 7-days free trial. After that, the plan starts at $15 per month for 3 accounts.
Visit OnlyPult
Recommended: Is it Possible to View Private Instagram Account Without Following?
Final Words: Upload Video to Instagram From PC
As I said, Instagram is a mobile-focused platform and there's no official way to post videos to Instagram from a computer. The above methods are some workarounds to achieve the desired result easily. If you upload videos to Instagram casually and didn't bother if it gets failed at some attempts, go with Gramblr. Also, I haven't mentioned any trick using emulators like Bluestacks and GennyMotion because of the extra load they will put on your system. They are also not so easy setup for a normal user.