So, here you are, ready to make a more meaningful connection with your customer and even leads. But, there is one big obstacle ahead. You need access to that perfect CRM system that can provide you with all the tools. You need a CRM system that is in itself as organized as your workflow. There is no doubt that good 0can help you make the most of any external relationship, be it with a client or a soon-to-be client.
What is CRM?
CRM stands for Customer Relationship Management. In its entirety, consists of all the strategies, tools, and technologies that can be used by an organization for improving their customer outreach and customer relation. But, that is not what this article is for. Instead, we are going to tell you about some of the best CRM software that can help your organization effectively communicate with leads as well as customers.
In simple words, the best CRM software has all the necessary tools that you need to communicate with your customers, manage their files, and provide them with a solution without any kind of hindrance. Over the past year, the digital world has taken over the world, and CRM is just the digital take on customer relations. Not only that, but with a professional at your hand, it would be easier for you to also find new customers.
So, without wasting any time, let's get into the list of the seven best CRMs that you should look out for. Keep in mind, we are putting both paid and free software on our list. Make sure you pick the one that suits your every need.
You may also like our article on the best video editing software to create great visual content.
Best CRM Software You Can Use
1. Zoho CRM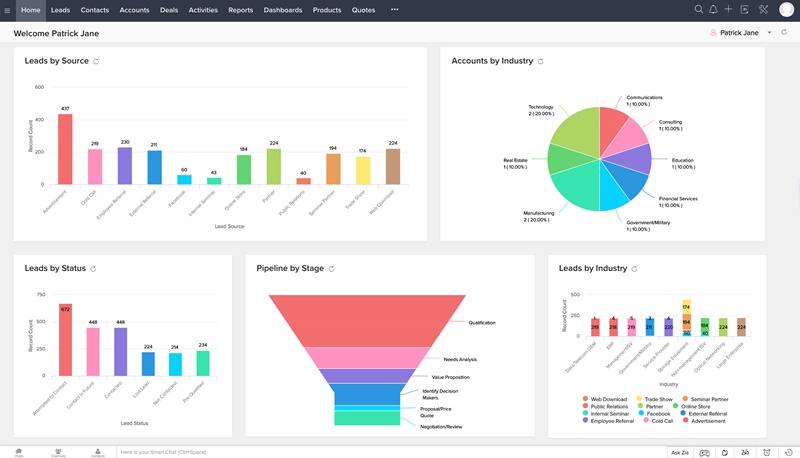 Now, the reason why we put Zoho CRM software in the first position is that it is obviously the most recognizable. Right now, Zoho's name is synonymous with CRM systems. This CRM system has over 45 Saas (Software as a service), all of which are completely stable while working. Though, it's a paid CRM, there is a 15-day free trial available on the official website.
Pros
The UI is user friendly.
It is excellent at managing clients and resources.
It has features for boarding sales and marketing teams.
It comes at a reasonable price.
Cons
Visit Zoho CRM
2. Freshworks CRM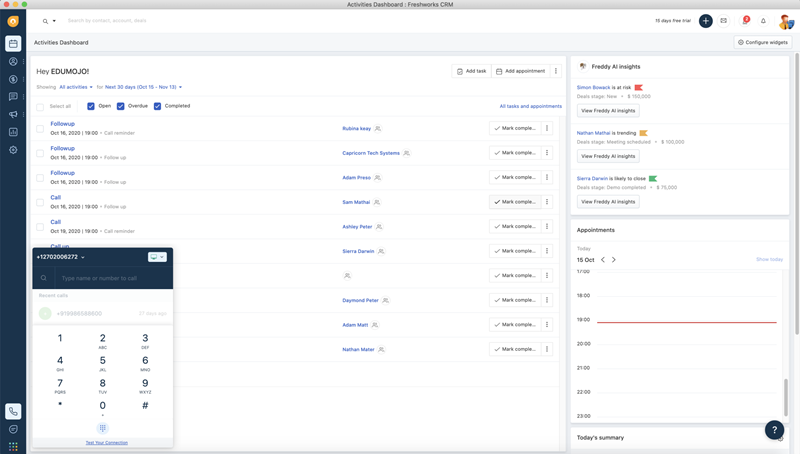 Freshworks, yet another known brand, has come up with its own CRM to help in giving the users a personalized experience. It is built on a next-generation customer engagement platform. There is a 21-day free trial present on their official website.
Pros
It has automation features for new leads.
It is pretty easy to set up.
It has a lot of integrations with other apps available.
Cons
The tech support is not that good.
Contact manager can be improved.
Visit Freshsales CRM
3. Hubspot CRM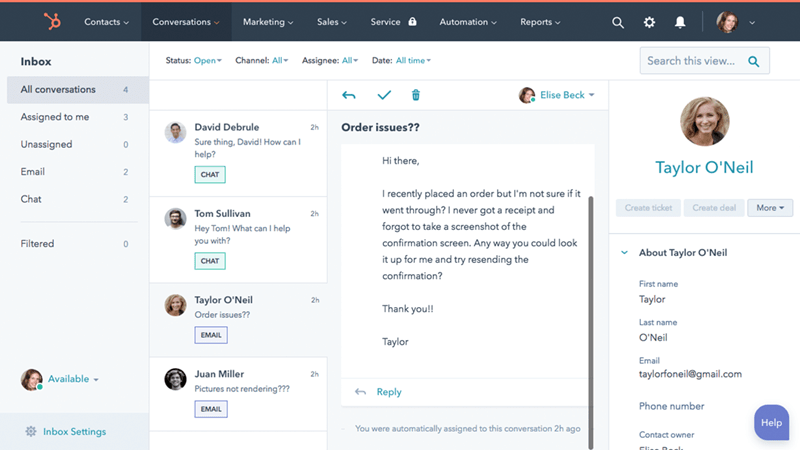 Hubspot CRM is one of the best free CRMs available out there. Its capabilities include lead management, marketing automation, and also contact management. If you have an outlook account, you can also synchronize contacts, calendars, emails, and tasks with Hubspot CRM. You can sign-up for free on the official website.
Pros
The features are well organized.
Creating new task is a straight forward process.
Cons
Lists can be quite frustrating sometimes.
Unreliable 'undo' function in the editor.
Visit: Hubspot CRM
4. Nutshell CRM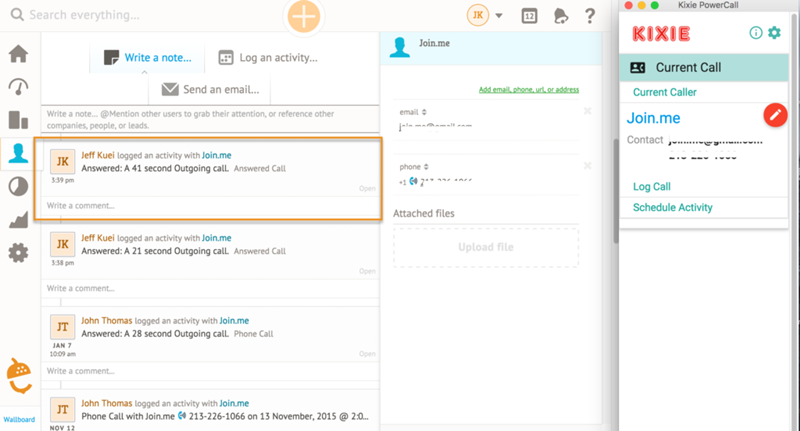 Nutshell, like the others, is an all-in-one software platform that can easily help when it comes to sales and marketing. This is, in fact, a simple tool, quite easier to understand. It doesn't matter if you are a techie or not, you will be able to use it without much guidance. It comes with features like sales automation, pipeline management, email marketing, performance and tracking tools that can make it ideal for any business. There is a 14-day free trial available on their website.
Pros
There are a lot of personalization options.
It allows you to schedule tasks.
It gives you the ability to tag teammates in tasks so that everyone is on the same page.
You can copy all your email conversations to Nutshell
Cons
The CRM cannot be integrated with many different programs
There is no mobile app.
Visit Nutshell CRM
5. NetHunt CRM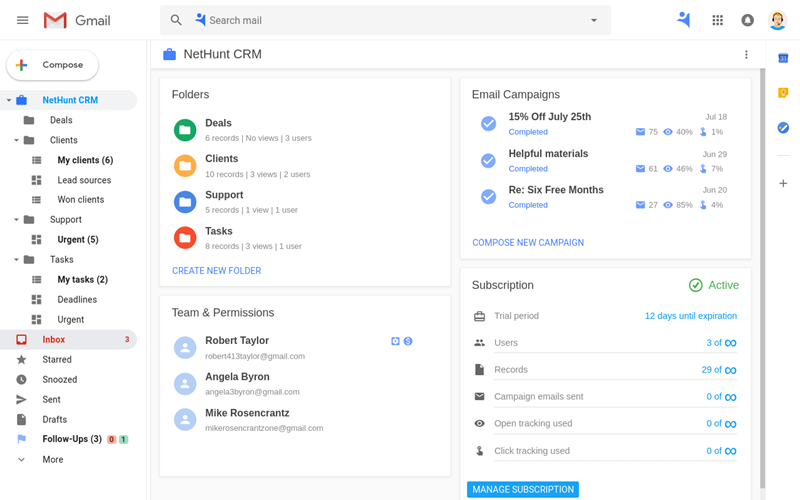 Unlike the other CRMs in this list, this particular CRM software is designed exclusively for Gmail. This means that you can easily manage your contacts, synchronize your tasks and send out email campaigns all from a single place. Other than that, when you sign up in this CRM, you are given a web app from where you can work.
Pros
User friendly.
Easier to set up with a Gmail account
Automatic sorting
Responsive customer support team
Cons
The email functionalities are limited.
The mobile version lacks many features.
Visit NetHunt CRM
6. Keap CRM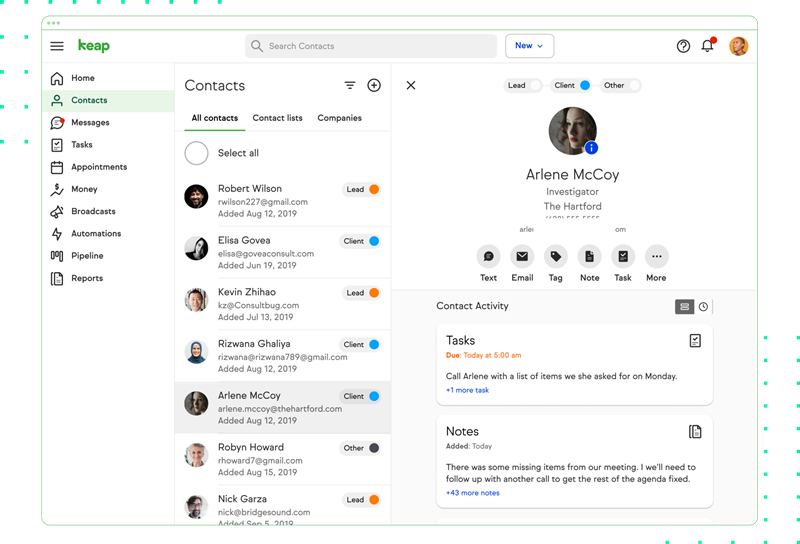 This is yet another cloud-based CRM that makes it into our list. It is a full-on solid product that is quite stable. And every year, it just keeps on getting better as per the organizations that are using it. You can easily automate and systemize all your sales and marketing tasks using this simple CRM.
This CRM software is considered to be at least a few years ahead of its immediate competitors, thus making it one of the best CRM software. There is no free trial but you can request a demo version to decide whether it caters for your requirements or not.
Pros
It has analytics for emails.
The campaign feature has a lot of customization options.
Very big email templates library.
Cons
There's a steep learning curve.
Visit Keap CRM
7. Ontraport CRM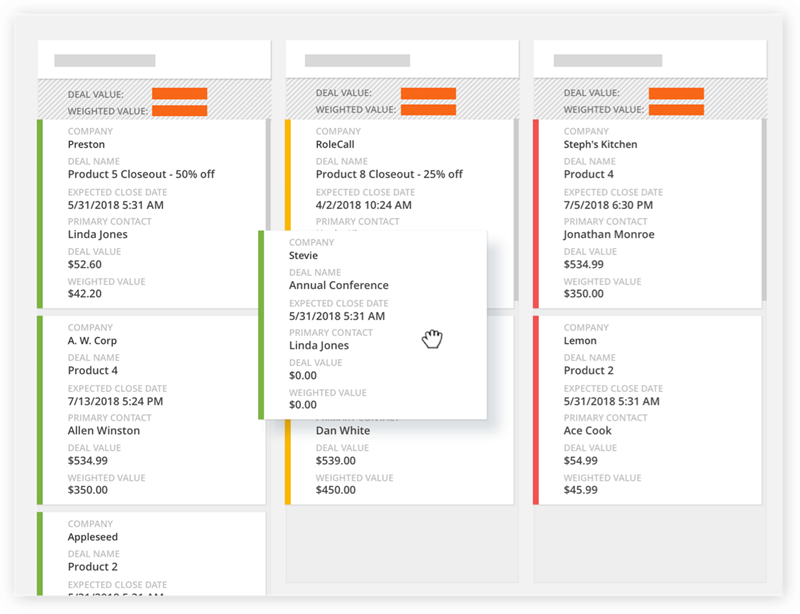 This is a powerful all-in-one CRM that has a feature that centres on robust sales and marketing tactics. Marketing automation is one aspect in which this system leads compared to its competitors. Though this system is mainly made for small businesses, large businesses can also use it for more efficient working. There is a 14-day free trial available on the official website.
Pros
Automation is a major thumbs-up.
User-friendly interface.
The tool is quite easy to use.
It supports third-party integrations.
Cons
No task scheduling or reminders
There is no mobile app
Visit Ontraport CRM
Also Read: 5 Best Webcam Software You Can Use
Which CRM Software You Liked the Most?
And with that, we conclude our list of the seven best CRMs that you should definitely take a look into if you are hoping to adopt a more serious and effective marketing strategy.
On the other hand, it is true that the pricing of all of these CRMs is different, and that is mostly they are from different companies. So, before you go ahead and get your hands on a CRM, make sure that it is a reasonable purchase and that it has all the tools that you'd need in your business. CRMs are quite essential for small and enterprise-level organizations, so you must look for a great CRM that covers your every need.