This goes without saying, a project management software is like a hidden gem for every project manager. Certainly, for any simple task, a simple checklist would do just fine, but a complex one requires a lot of planning. You need to assign tasks among the team members, set up deadlines, and make sure that everyone is sticking to them.
In order to streamline the overall process, this is where modern project management software comes to save the day. But, with a plethora of tools out there, it can get tedious at times, to find the right fit for you. That is why we have curated this article to find you the best software without wasting your time.
How to Find the Best Project Management Software?
In order to streamline your process of finding the best project management software, here are the top features to look for:
1. Kanban Board
The Kanban Board is defined as the workspace where you would find all the visual elements of the project management software. The majority of the tools mentioned within the article uses the Kanban board, which comes with a card-like system with a simple board.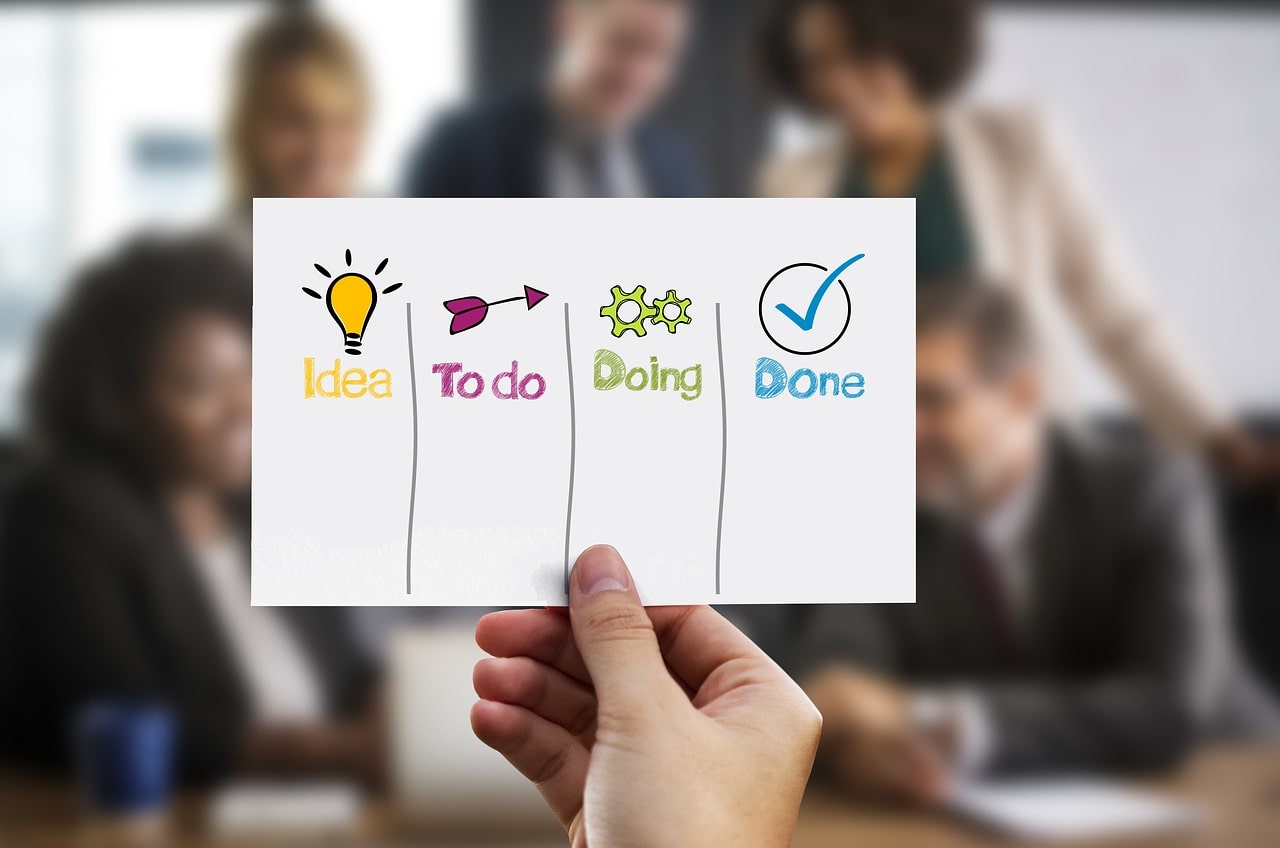 It also helps in better interaction among team members, instead of focusing on individual tasks. This way, the manager can actually get a larger picture of the overall team activity.
2. Task Management
After all, the sole purpose of the project management tool, is to ensure that individual tasks assigned to the members are completed, while working towards a single goal. Since some tasks are often dependent on one another, completing them simultaneously is a must-have. That is why always look for software that offers state-of-the-art task management solutions. Your tool should always provide you the right assistance to manage tasks more efficiently.
3. Time Tracker
Effective time tracking can always help you to meet the deadline with ease. And at the end of the project, it is also important to figure out which individual spent the most time on a particular task. So, instead of keeping up with the guessing game, a time tracker is a nifty add-on you can seek in your project management tool.
4. To-Do List
Ah! The good-old to-do list still plays a crucial role in working effectively. Make sure to find software where the to-do list is positioned at the center, ensuring it is visible to every member. This, in turn, can also help you to keep track of what's already been completed and left for the project.
5. Collaboration
Be it for a team of two or twenty, a proper collaboration is crucial for the successful completion of the project. Team members should be able to communicate with one another, even while still across the globe. Some of the good project collaboration features include real-time updates along with automated notifications.
The Best Project Management Software
1. Trello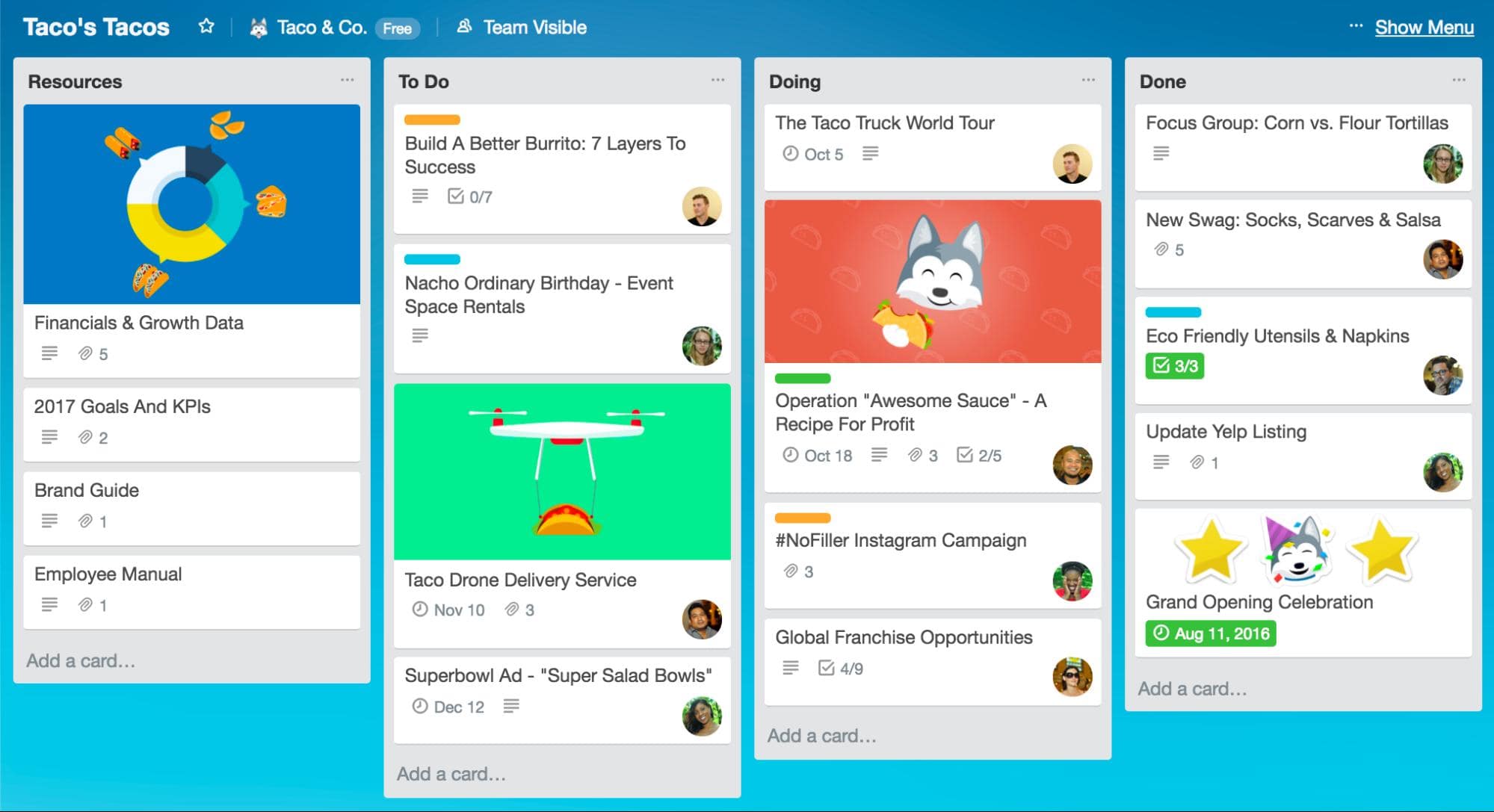 Trello is one of the industry-leading free project management software that comes with in-built collaboration tools for an easier workflow. It is lightweight, simple to use, and comes with an intuitive UI. It comes with a board and cards to crate and assign tasks for better organization. Bear in mind, Trello backs some of the core reporting functionalities along with the time-tracking feature.
Pricing: The basic plan of Tello is completely free to use. Also comes with a Business Plan priced at 10 USD/month when billed annually along with a customized enterprise solution. The paid plans add automation, support on a priority basis, and more.
Explore Trello
2. Wrike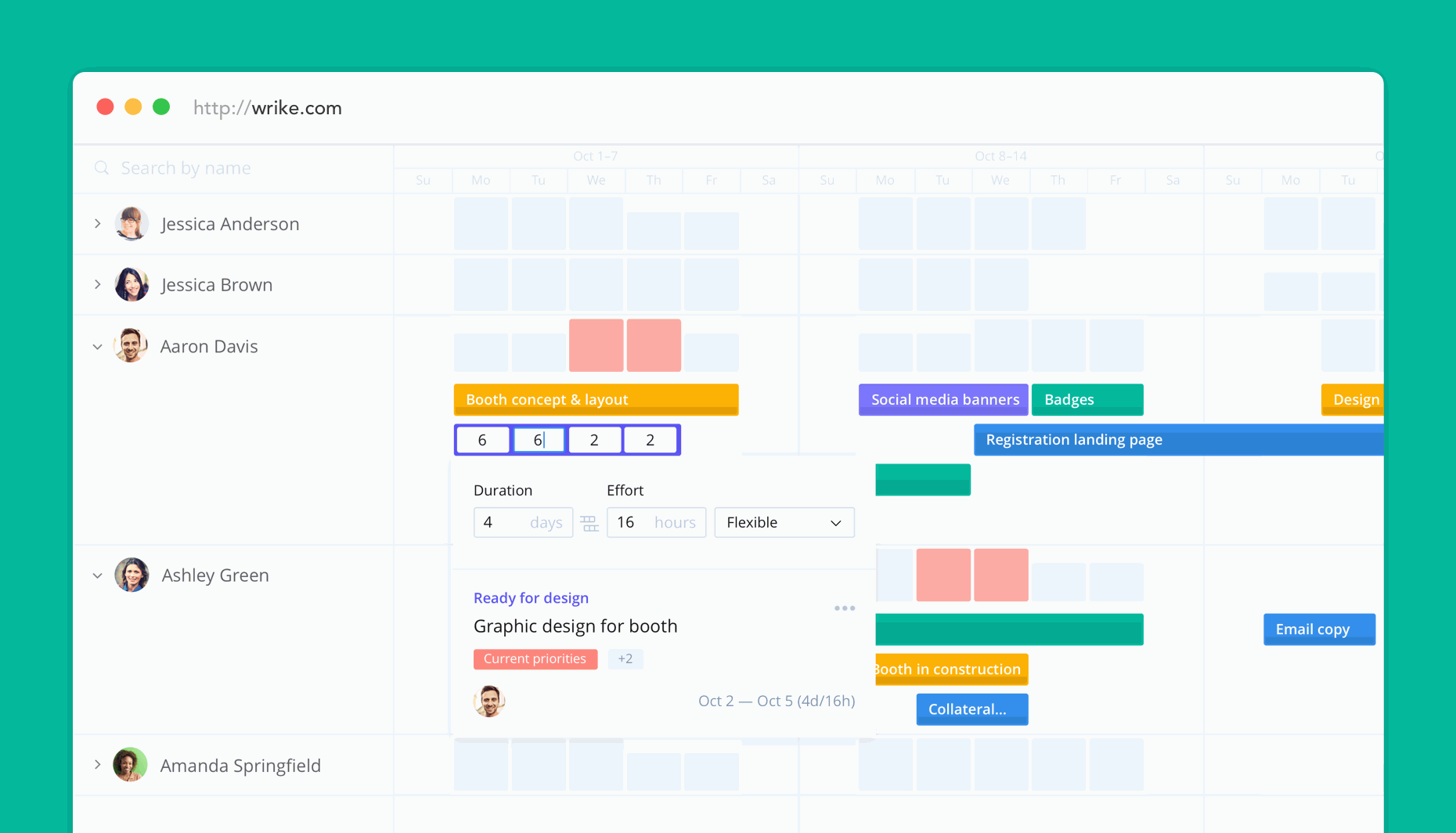 Wrike is a cloud-based management software whose sole purpose is to simplify the idea of project planning. Wink offers everything you can ask for in project management software including task management, real-time newsfeed, and Gantt Charts. While the total number of features can get overwhelming at times, Wrike is the perfect fit for managing larger teams.
Pricing: Comes with a freemium model with constrained functionalities. The paid version starts from 9.8 USD/month/user and goes up to 24.8 USD/month/user for the Business plan.
Explore Wrike
3. Asana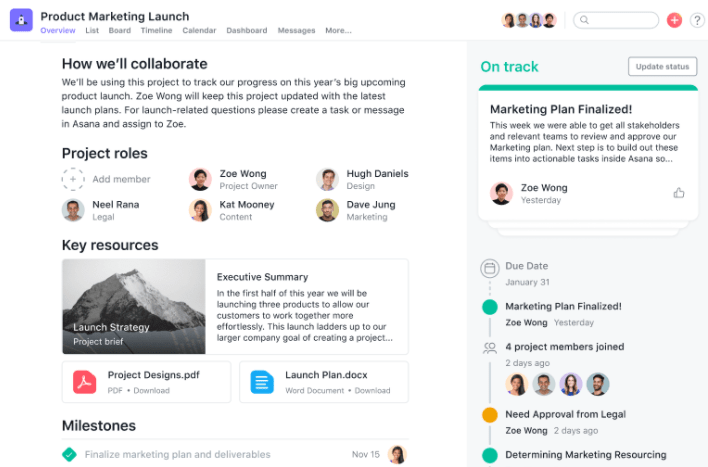 Asana is a SaaS project management software that solely focuses on collaboration. Along with an intuitive UI, Asana offers various options to display tasks and create custom forms. To streamline your workflow further, you can also add custom rules for your team. Regardless of the size of your business, Asana is the perfect fit for everyone except freelancers.
Pricing: The tool is completely free to use for up to 15 users. The Premium plans cost 10.99 USD/month/user while the Business plans go up to 24.99 USD/month/user.
Explore Asana
4. Jira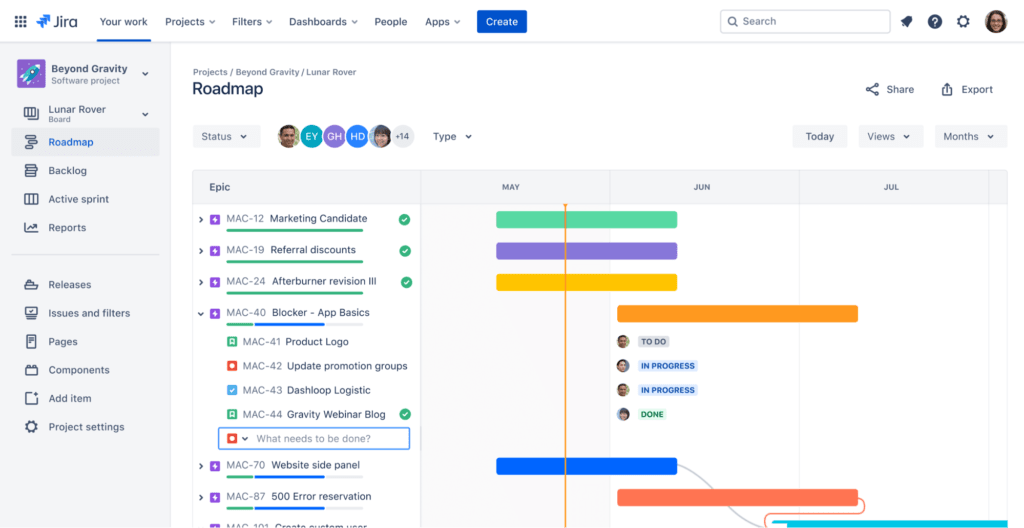 Jira is yet another project management software that is built around agile development. While working around software development cycles, it offers easy bug tracking. Jira enables you to unleash the full potential of your team while working towards a common goal and facilitate easier tracking and planning.
Pricing: There is a free option for up to 10 users. The Standard version is priced at 7 USD/month/user while the Premium costs 14 USD/month/user.
Explore Jira
5. Monday.com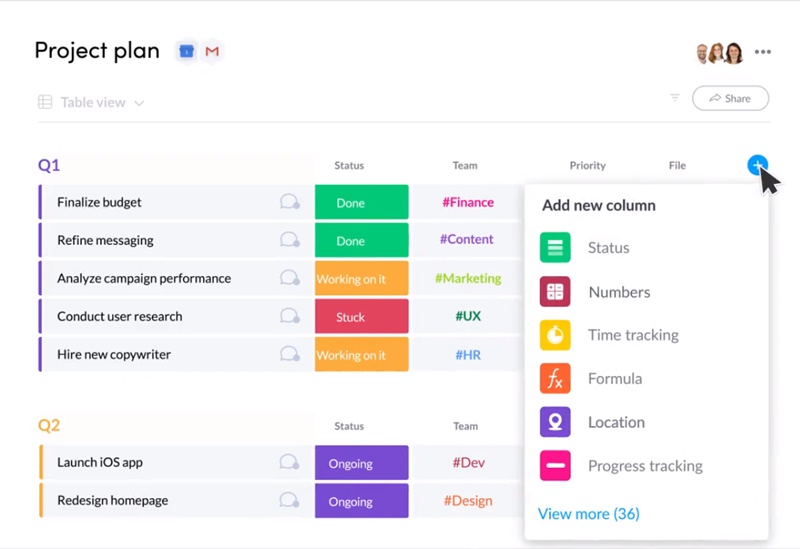 Although Monday.com is quite new in the game of project management software, it has gained quite a popularity based on its project visualization tool. Neither less to say, it offers utmost transparency when it comes to organizing the workflow. You can also choose a plethora of project templates while building your own board for further customization. The only downside is that mobile applications can get real chunky at times.
Pricing: The paid plan starts at 39 USD/month/5 users.
Explore Monday.com
6. Zoho Projects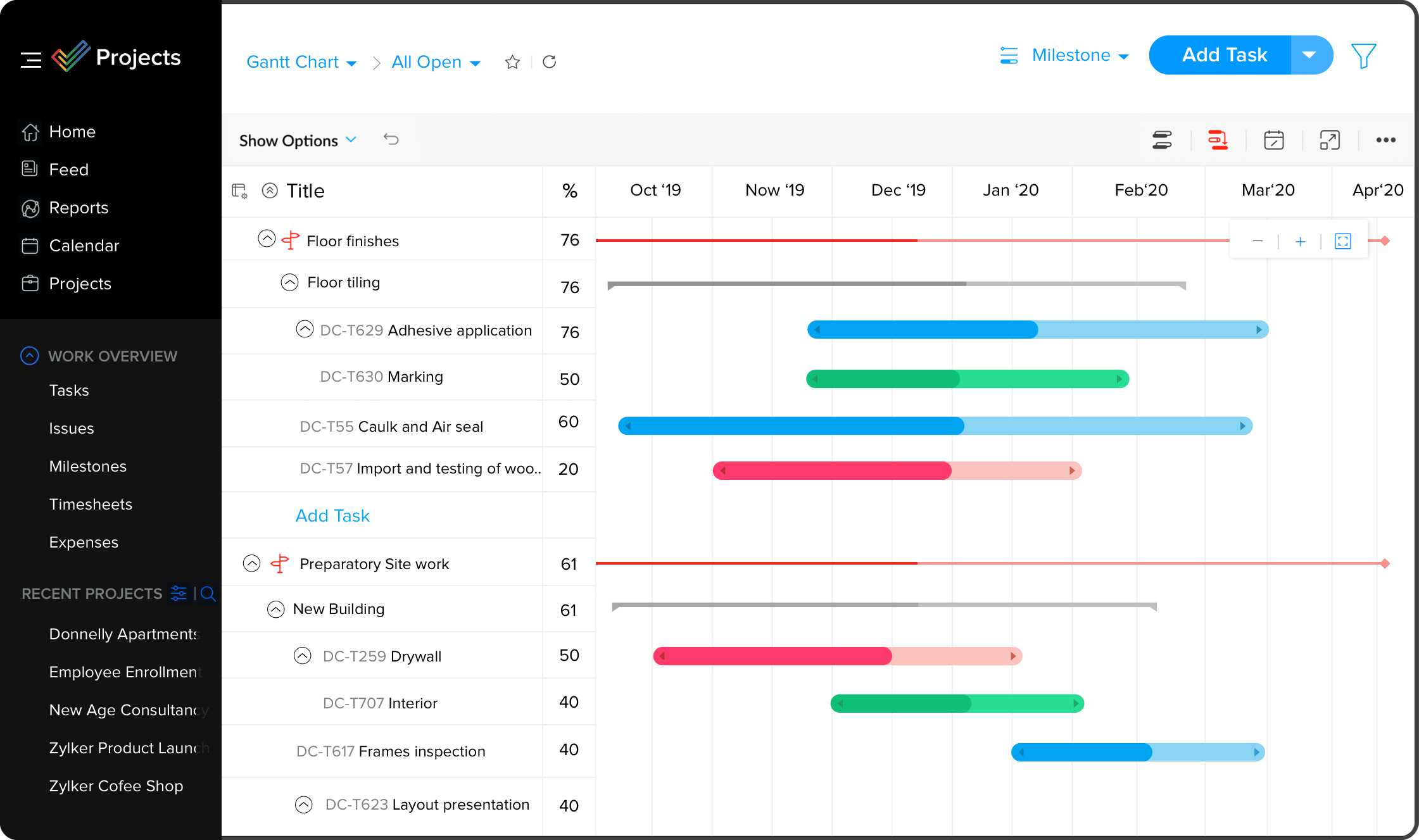 The Zoho Project is a popular offering from Zoho on their project management solution. Using the tool, businesses can keep track of assigned tasks, track bugs, run reports and collaborate with team members. Its communication tool includes real-time chats along with forum pages.
Pricing: You can use Zoho Project completely for free with limited functionalities. The Premium Plan starts at 3 USD/month and goes up to 6 USD/month for an Enterprise plan with all the available features.
Explore Zoho Projects
7. Kanban Tool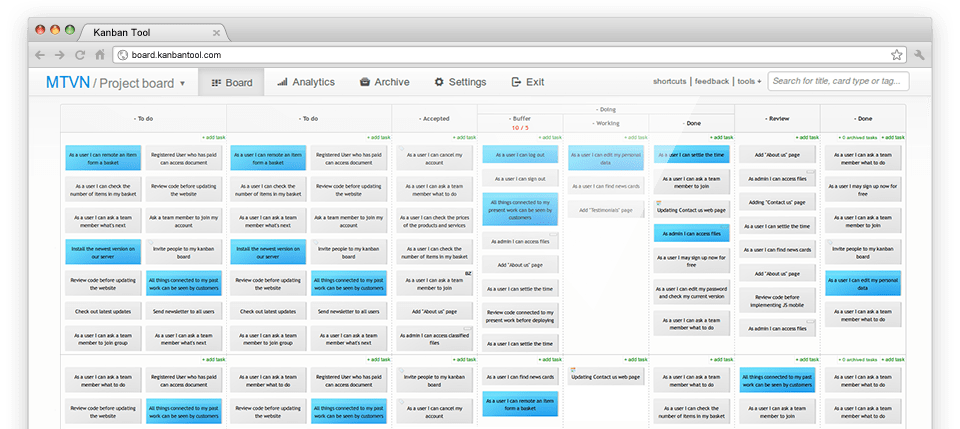 If you want to get your hands on agile development, Kanban Tools is a great way to start. Apart from great time-tracking functionalities, you can also visualize your entire workflow. Real-time notifications along with reporting make task tracking seamless. For all the enterprises, you can also host the tool onsite.
Pricing: Free version can be used for two users for up to two projects. Paid plan starts at 5 USD/month/user and goes up to 9 USD/month/user for Enterprises.
Explore Kanban Tool
8. Airtable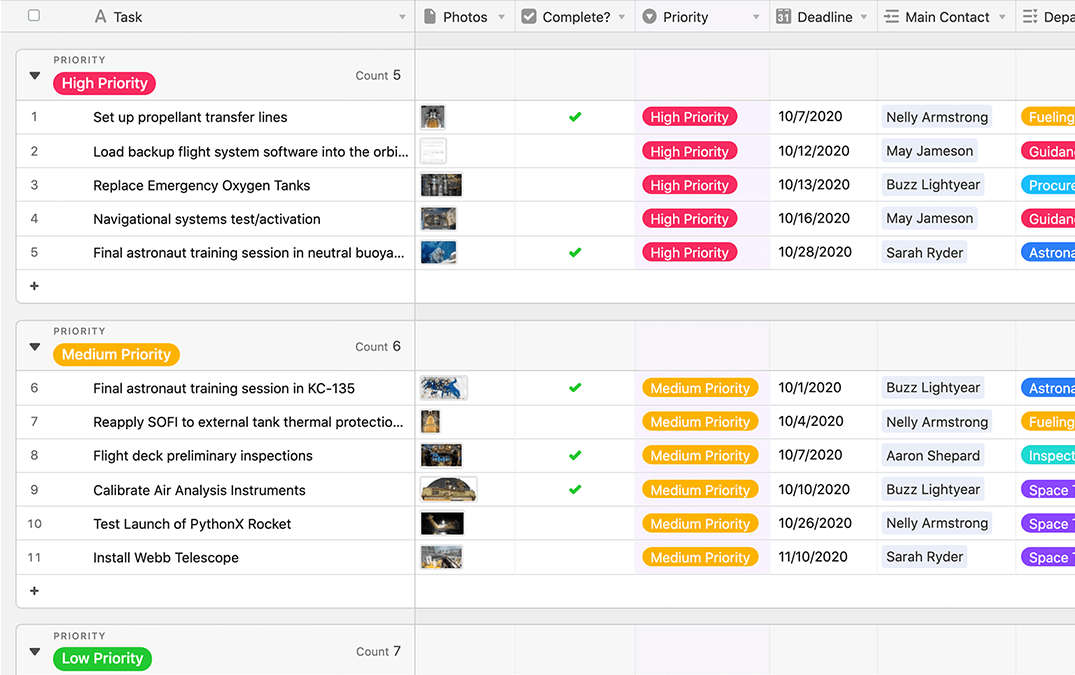 If you want to get the features of a spreadsheet and a streamlined database, that's Airtable for you. It makes easier storage of information within the database making it easier for project planning and task management. With various customization options, it is fairly easy to use regardless of the size of your business.
Pricing: The free plan offers you with everyone in order to get started. You can get the paid plan at 10 USD/month/user. There's also a Pro plan offering customized solutions for enterprises.
Explore AirTable
9. ProofHub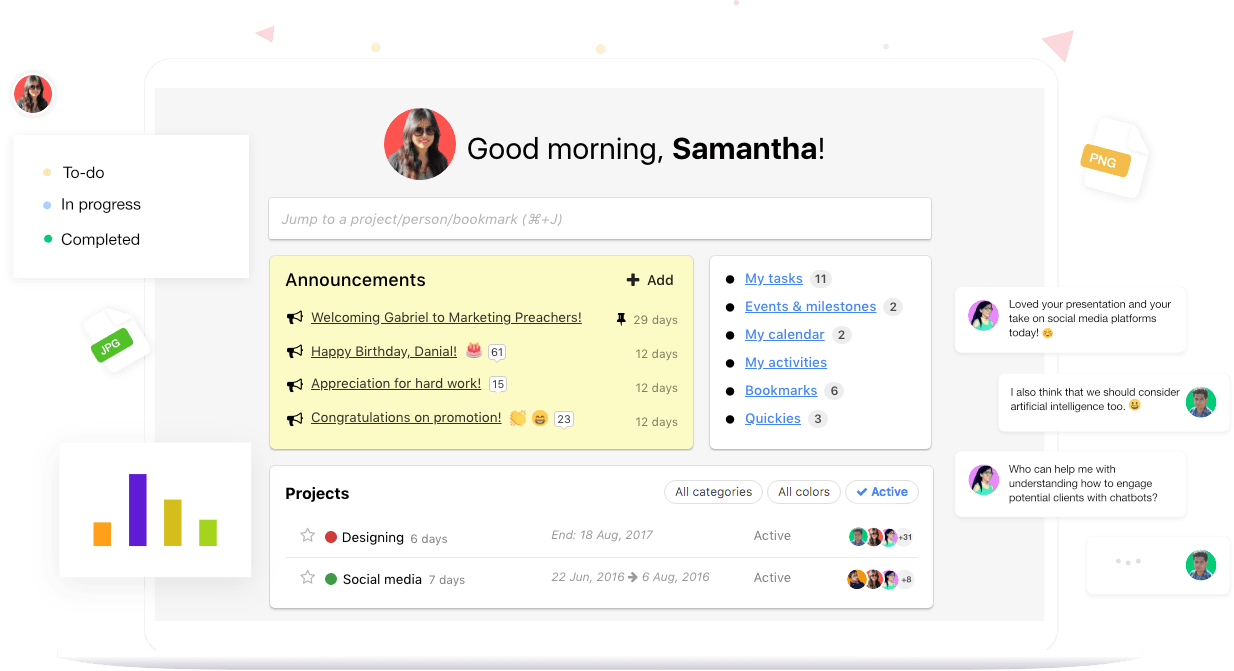 If you are looking for a centralized workspace in order to get things done, Proofhub has got you covered. Now you can keep track, plan and organize your team's progress in one place. It also offers a great collaboration feature both for the internal members as well as external clients. With the idea of simplicity, ProofHub is best suited for both freelancers as well as businesses.
Pricing: ProofHub comes with two different pricing options. The Essential Plan costs 50 USD/month while the Ultimate Control Plan is set at 99 USD/month.
Explore ProofHub
Recommended: 7 Best CRM Software You Can Use
Which Project Management Software You Liked the Most?
So, this was our curated article on the top project management software you can use to manage your team more efficiently. Now, make sure to pay close attention to the metrics mentioned above to find the right solution for you. And let us know in the comment section below, which software you are most excited to use for your team.