KBC or Kaun Banega Crorepati season 9 started on August 28 on Sony TV. The game show hosted by Amitabh Bachchan is one of the most popular ones among Indians. Unlike previous seasons when we could only watch the show, now the JioChat app allows you to play the KBC game on your mobile. With an option in the JioChat app, you can play the game while watching the same using the app. JioChat will show all the questions in real time and you can answer them using the app. By choosing the right answer, you can win attractive prizes. So Read the article to know How to Play KBC on JioChat App?
Jio Sim Card :
First of all, you need a Jio sim card. If you don't have a Jio Sim card you can't participate in this game. It's very important for playing KBC on your mobile.
Install JioChat App: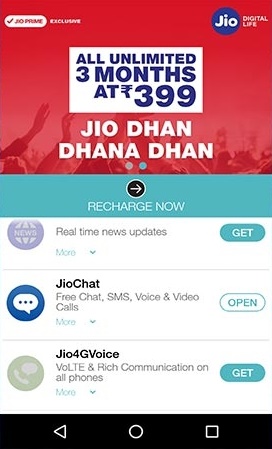 The next requirement is the JioChat app. You need to install the app and register an account using your Jio ID to take part in the KBC game. The app is important as the Jio KBC Play Along is found in the JioChat app only.
How to register for JioKBC Play Along?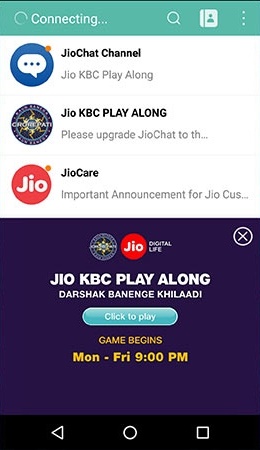 After downloading the JioChat app, Login first, then you will find the Jio KBC Play Along. You need to accept the terms and conditions of the game. Create a profile for yourself and click on the KBC icon in order to play the game. Being one among the audience, you can play the KBC app along with the hot seat contestants to earn points and win prizes.
Also Read: How to Play YouTube Videos with Screen OFF?
How to play Jio KBC Play Along?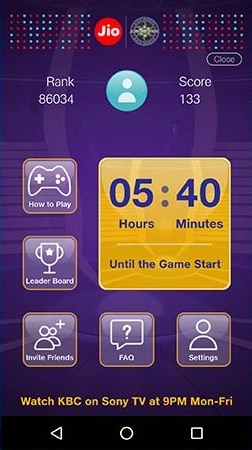 After registering and creating a profile on the Jio KBC Play Along, you can play the game that is telecasted from Monday to Friday at 9 PM. The questions will be displayed on your phone with the Jio KBC Play Along. You need to choose the correct answer and lock it using the 'Lock it Down' button. For the questions 1 to 10, you will be given very less time (30 seconds to be specific). The other questions will have no time limit. If you provide the right answer, you will be taken to the next question. If you provide a wrong answer, you will be out of the game.
Prizes and reward Points:
For every correct answer, you will get points. These points can be redeemed before September 15 and then redeem the points for prizes before September 31. The winners will get a notification SMS from the KBC.