Google released Android Q's first beta in March 2019 and has now made beta 5 available to people who've signed up for the Android Beta Program. Let's have a look at some cool features of Android Q.
Interesting Android Q Features
1. Bubbles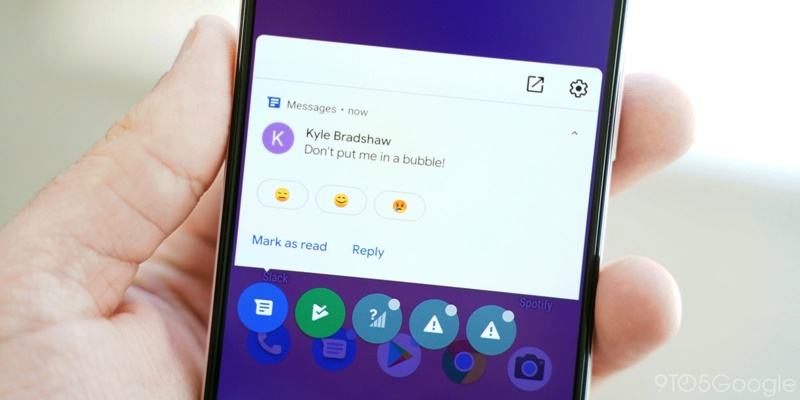 There's a new Bubbles Notification feature on Android Q. It's almost like Facebook Messenger's Chat Heads feature, so you'll find it easy to use. Basically, Bubbles are circular notifications that hover any object on your screen.
But what if a stream of circular notifications showed up on your screen? You'd feel annoyed, right? That's why Google has asked developers to be alert about the types of apps using Bubbles.
For instance, you can use Bubbles if you've installed the Google Phone app. When you leave an active call, a small circular picture of the contact shows up on your screen.
Once you click on the Bubble, four options pop up — Back to call, Mute, Speaker, and End call. Dragging the Bubble around makes two options show up at the bottom of your screen — End call and Hide. You need to drag the Bubble to either of these two options to cause the respective action.
2. Better Notification Control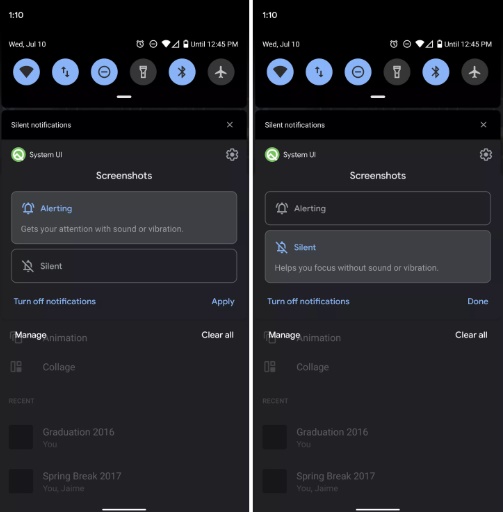 Android Q now allows you to limit the number of times your phone beeps due to notifications. Previously, you could silence app notification alerts only after accessing the phone Settings. But now, you can do this with just a click.
Just long-press a notification alert, and you'll see two options — Alerting and Silent. Choose Silent if you don't want your phone to ring or even vibrate when there's a notification. Selecting Alerting will do the exact opposite. Your phone will make a sound or vibrate every time there's a new alert.
For further controlling your app notification alerts, go to Settings > Apps & notifications > Notifications.
Also Read: 8 Best Notification Apps For Android
3. Privacy Settings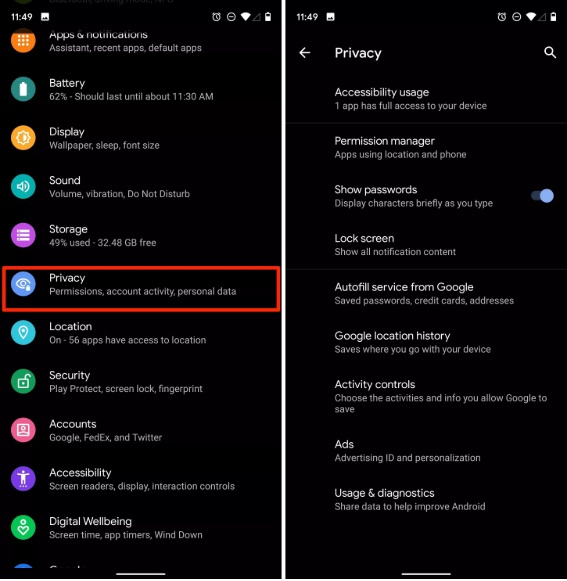 You can now manage your privacy settings on Android Q by going to Settings > Privacy. You'll see options for showing passwords, locking your screen, and even Google location history, which keeps a track of the places you visited.
But the most important features here are the Accessibility usage and the Permission manager. With these options, you can check as well as revoke permissions requested by specific apps for things like contacts, camera, microphone, location, and calendar.
Considering the fact that Android never specified earlier which apps have access to what data on your phone, it has definitely notched up.
Also Read: 10,000,000+ Users Have Downloaded This Fake Android App
4. Live Caption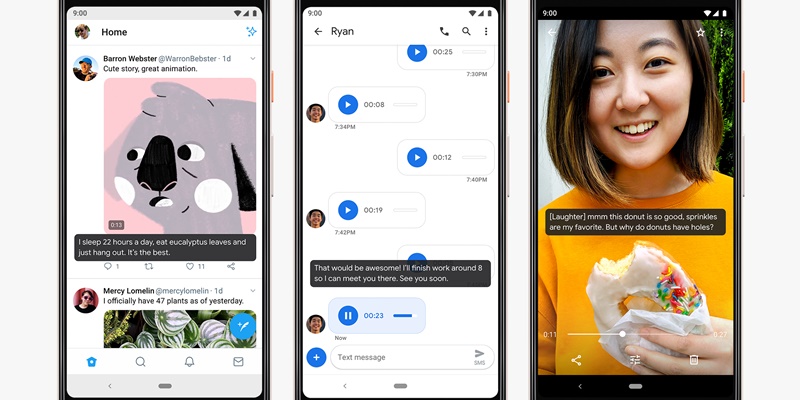 Google has made Android more accessible by developing a Live Caption feature. This means that any video that's being played will have live captions, even without a data connection. What's more, you can long-press the live caption and drag it to any part of your phone screen. But it's not ready for beta 5 yet.
5. Location Control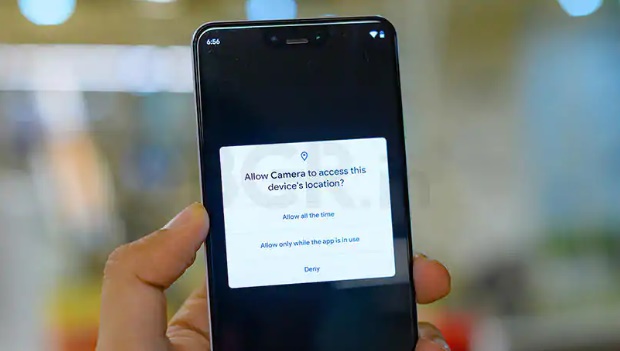 Another privacy matter which Android Q will look into is — location access by an app. Currently, you can either allow an app to gain access to your location all the time, or you can deny the same.
On Android Q, there'll be a third option asking for your approval for location access only while you're actually using the particular app. This new option also helps save on your phone's battery life.
So what do you think of these Android Q features? Let us know in the comments.