Top 10 Mobile Phones Launched at MWC 2018: The Mobile World Congress held at Barcelona brought so many interesting devices and updates which users are waiting for a long time. The legends of mobile phone industry like Samsung, Sony and Nokia have done great unveilings. In this article, you are going to know about top 10 mobile phones launched at MWC 2018.
Samsung Galaxy S9 and S9+: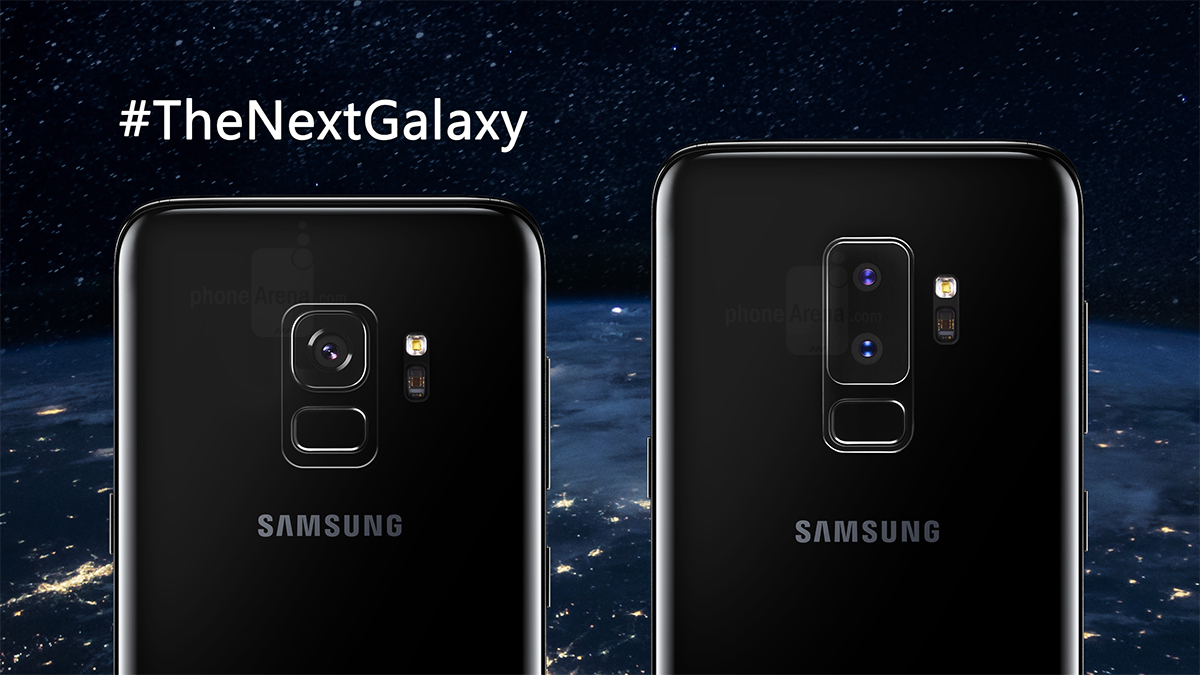 After iPhone X, people were eagerly waiting for this phone. The Samsung Galaxy S9 and S9+ look no different from its predecessors. But in terms of specification, there are a few improvements.
First, let's talk about its camera. The Galaxy S9 and S9+ comes with a variable aperture camera. The 12MP Dual Pixel camera can now change its aperture from f/1.5 to f/2.4 based upon the lighting conditions. In bright lighting, the camera can take decent photos using f/2.4 while the wider f/1.5 will improve the quality of captures in poor lighting. The camera can shoot 720P videos at 960fps and 4K videos at 60fps.
Both the flagship phones now packs Samsung's latest Exynos 9810 processor and coupled with 4GB/6GB of RAM. The Galaxy S9 has a single camera while the Galaxy S9+ comes with dual camera setup similar to Galaxy Note 8.
Sony Xperia XZ2 and XZ2 Compact: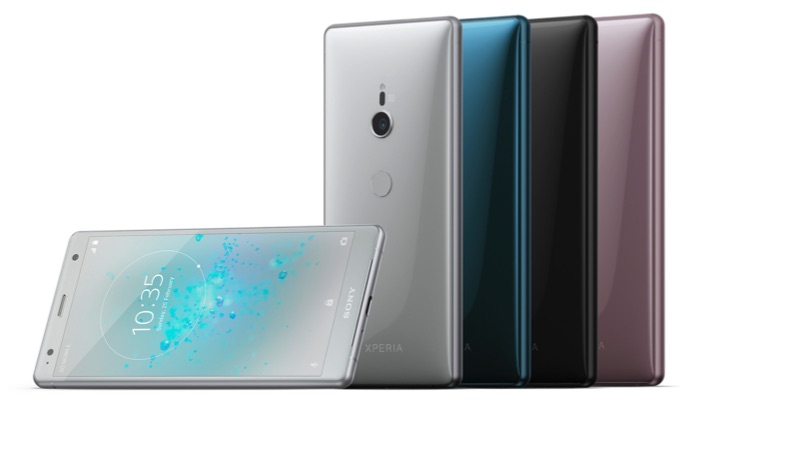 Finally, Sony started following the new trend and launched Xperia XZ2 and XZ2 Compact with and 18:9 aspect ratio and thin bezels. Sony, once famous for the premium range of smartphones, now losing its popularity just because of their unwillingness to change. Even in MWC 2018, their smartphones sports no dual camera setup and continuing few signature features of Sony. Both the smartphones are packed with Qualcomm's latest Snapdragon 845 chipset.
Also Read: How to Check if a Mobile Phone is Original or Fake?
Nokia 7 Plus: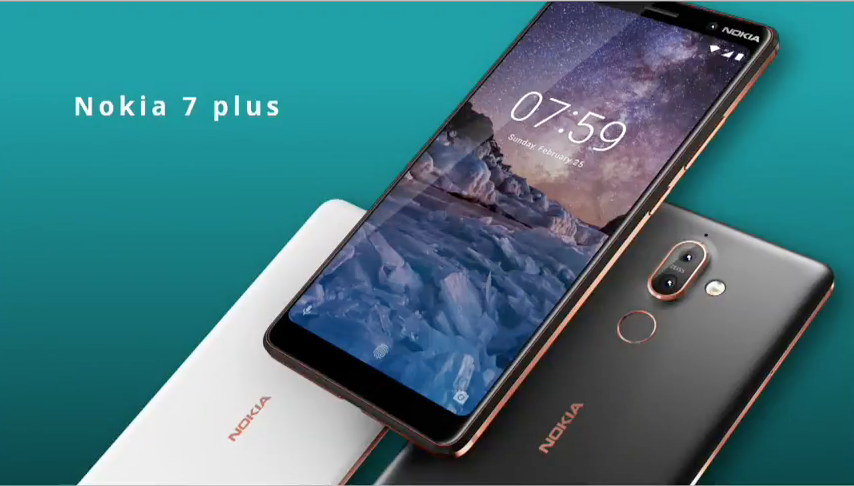 HMD Global owned Nokia launched five devices at MWC 2018. Nokia 7 Plus is the most discussed phone among all of them. Nokia 7 Plus and Nokia 8 Sirocco are the only Nokia smartphones with an 18:9 aspect ratio and thin bezels. The fingerprint sensor is now placed at the back.
As per hardware, Nokia 7 Plus comes with the Qualcomm Snapdragon 660 octa-core processor which is clocked at 2.2GHz. The processor is coupled with 4GB of RAM and 64GB of internal storage which can be expanded via MicroSD card. The phone is expected to come with steep pricing in India.
Asus Zenfone 5Z: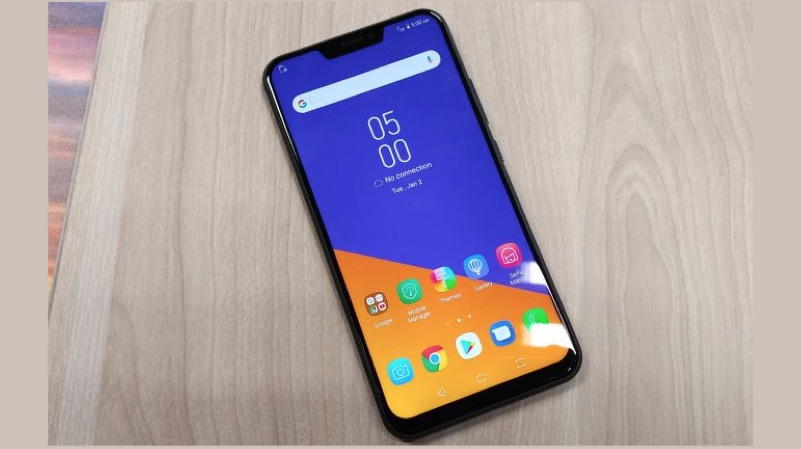 Asus has unveiled Zenfone 5Z at MWC 2018. It's also a flagship category smartphone that resembles iPhone X's look. The Asus Zenfone 5Z comes with a notch that looks similar to iPhone X. The company is also following the ongoing trend and launched the phone with 90% screen-to-body ratio.
The Zenfone 5Z is packed Snapdragon 845 chipset and coupled with 6GB of RAM. The phone is expected to launch in two variants in India (64GB & 128GB internal storage) and the starting price could be around Rs. 35,000.
Vivo Apex: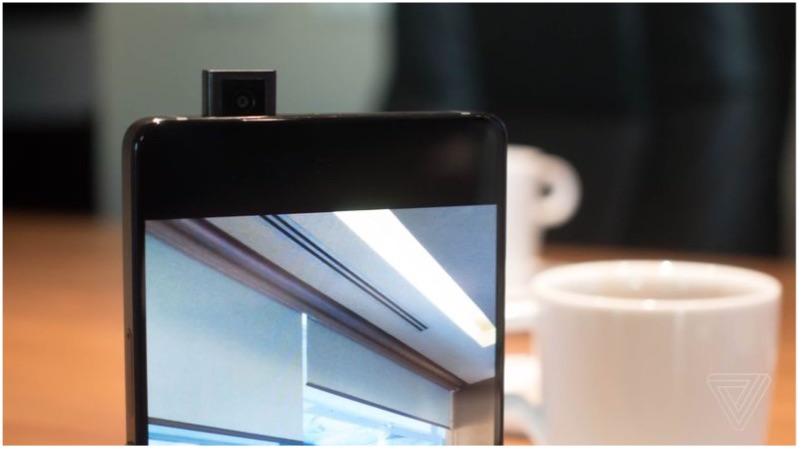 The Chinese player Vivo has shocked everyone by unveiling its concept phone Vivo phone. People were expecting many other future concepts too but unfortunately, nothing happened like that. Anyway, Vivo Apex has an in-display fingerprint sensor that covers almost half of the screen.
Apart from this, Vivo came up with an amazing concept to make a smartphone truly bezel-less. They moved the front camera in a hidden compartment which only pops out when required. Interesting, isn't it? Although, it's just a concept now and a complete consumer ready phone is yet to be built. Moreover, it's worthy to note here that Vivo is the only company that demonstrated in-display fingerprint sensor even before Samsung or Apple.
Also Read: What is Aperture in a Camera?
ZTE Blade V9: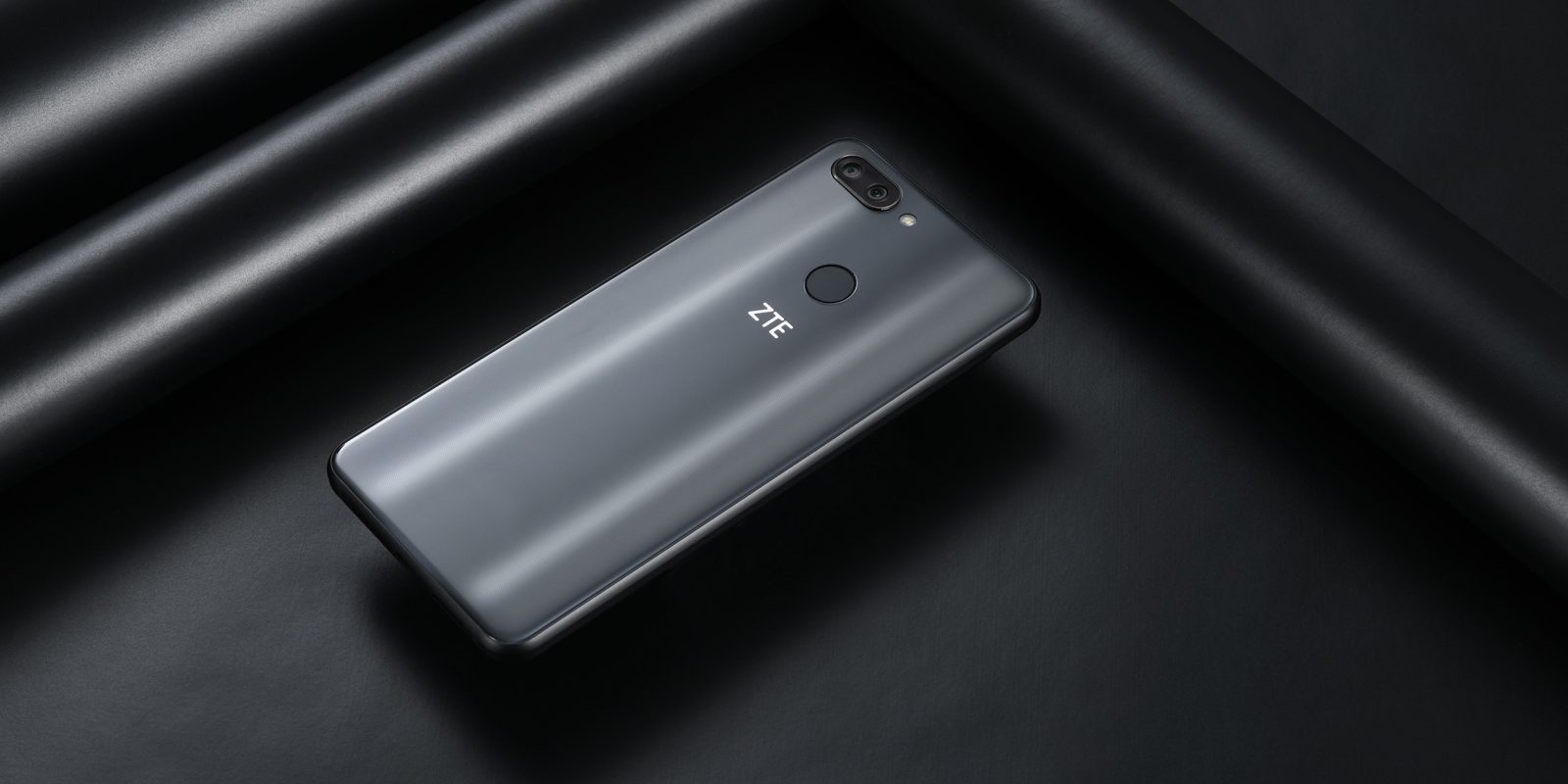 ZTE launched three smartphones in MWC 2018 – ZTE Blade V9, ZTE Blade V9 Vita and ZTE Blade Go. The first two smartphones are priced at 14,300 INR and 21,400 INR respectively. While the Blade Go is a budget-oriented smartphone and will come with Android 8.1 Oreo (Go Edition) and priced at 5,200 INR.
After launching some premium range not so cool phones, now the company is planning to expand its market toward budget segment.  The ZTE Blade V9 comes with Snapdragon 430 and Blade V9 Vita has snapdragon 435 chipsets. Both of these smartphones will come with 3GB/4GB RAM and 32GB/64GB internal storage options. Currently, there's no update on the availability of these smartphones.
Nokia 8110: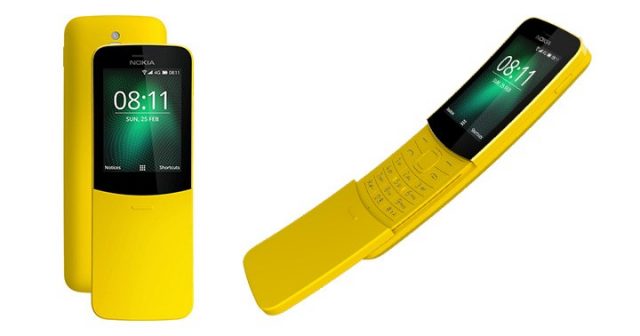 Maybe you are surprised by seeing this phone in the list of top 10 mobile phones launched at MWC 2018, but there's is nothing to be surprised about. Nokia means nostalgia and that's what HMD global is using to bring the age-old tradition of slider phones. At MWC 2018, the company has launched a revamped version of the iconic Nokia 8810. Needless to say, its a feature phone running Kai OS out of the box. The newborn model now supports 4G connectivity and could be launched at around Rs. 6000 in India.
Also Read: 5 Things You should Know Before Buying a Power Bank
Cat S61: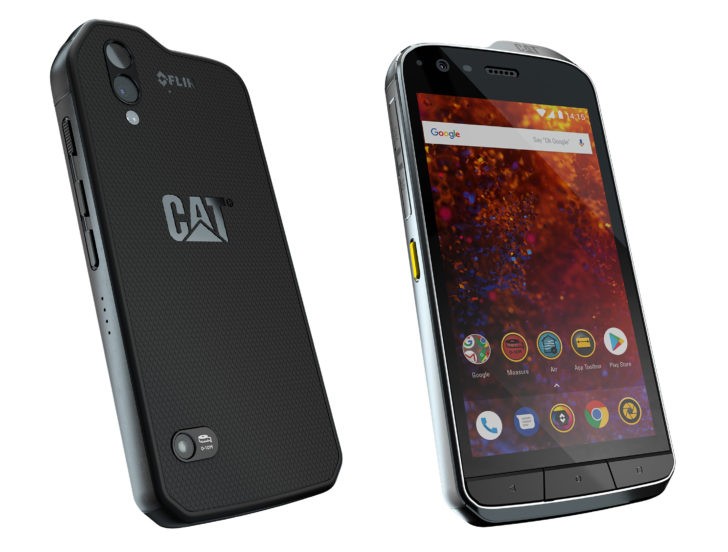 Cat phones, famous for its rugged handsets has launched an improved version of Cat S60. The Cat S61 now has a better thermal camera with built-in FLIR (Forward Looking Infrared) thermal imaging sensor with updated software. Cat S61 comes with an expanded range of temperatures up to 400°C.
The most needed update is the availability of Full HD display in Cat S61. The phone comes with MyFlir app which allows live streaming of thermal images from your phone. Cat S61 is also equipped with air quality sensor which warns a user if any dangers are found. The phone is expected to launch at a price of $999.
LG ThinQ: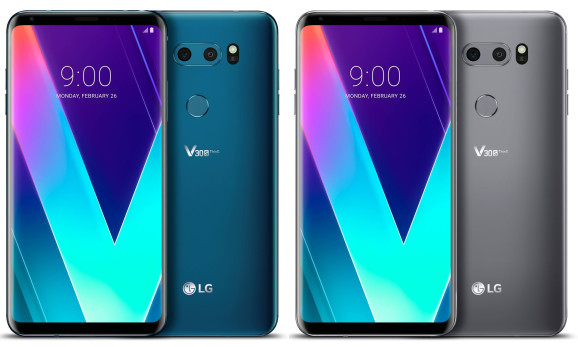 Moving towards another phone in our top 10 mobile phones launched at MWC 2018 list, we have LG's ThinQ. Its an improved version of LG's V30 Plus with ThinQ AI capabilities. The RAM has now gone up to 6GB and the internal storage is up to 256GB.
The LG V30S ThinQ has 16MP primary and 5MP front camera. According to LG, the cameras are upgraded and now comes with advanced low light options. The camera also has CAM AI feature which recognises objects and shows the keywords on the screen. Using the ThinQ AI, now users can also visual search items just by taking their picture.  The phone is powered by a 3300 mAH battery.
Nokia 8 Sirocco: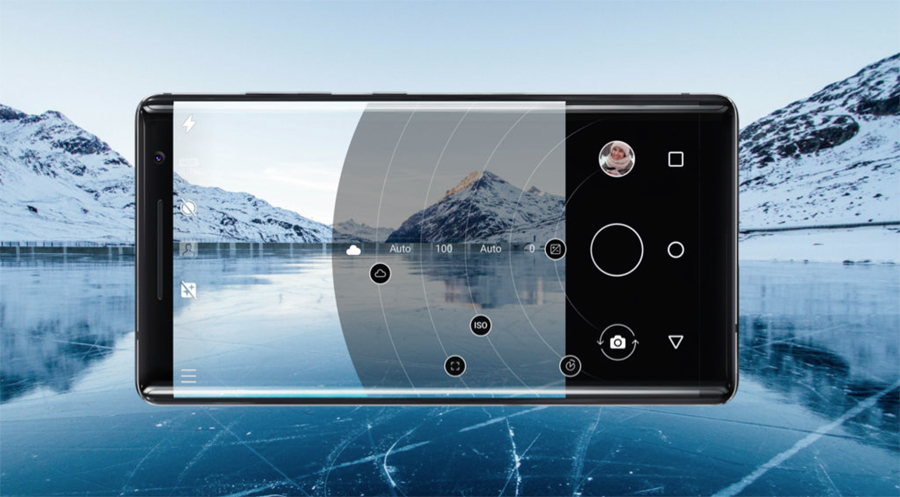 Nokia 8 Sirocco is the company's new flagship phone and an upgraded version of Nokia 8. The major change in Nokia 8 Sirocco is its dual camera setup at the rear. The phone now features dual 12-Megapixel cameras. The first standard 12-Megapixel sensor has aperture f/1.7 and Optical Image Stabilization (OIS) while the other 12-Megapixels sensor with a telephoto lens and f/2.6 aperture.
The availability of telephone lens allows the phone to take photos at 2X optical zoom with the ability to add bokeh effect like DSLR cameras. Nokia 8 Sirocco also has a 5MP front camera that takes decent photos at the normal light. Although, the phone is a considerable upgrade from its predecessor.
So, this is all about the mobile phones launched at MWC 2018. Which phone do you like the most? Tell me in the comments section below and Stay Tuned with Tech4Fresher.