Even before the official launch of Windows 11, we have experienced a taste of its look and feel. All thanks to the build that was leaked to the public forum. While trying out the Windows 11 installation, we found various features that Microsoft has added to their all-new Operating System.
That is why, we have curated this article, explaining some of the key differences between Windows 11 and Windows 10. Just bear in mind, if you are looking forward to sticking with Windows 10, Microsoft would end its support by the end of 2025. 
Major Differences Between Windows 11 and Windows 10
This goes without saying, there are some considerable visual changes between Windows 11 and Windows 10. Then again, this leaked build doesn't really justify all the features that Microsoft has in mind for Windows 11. So, we still have to wait for Microsoft to unveil them on 24th June. That being said, here are some of the most notable changes between Windows 11 and 10.
1. A Completely Redesigned User Interface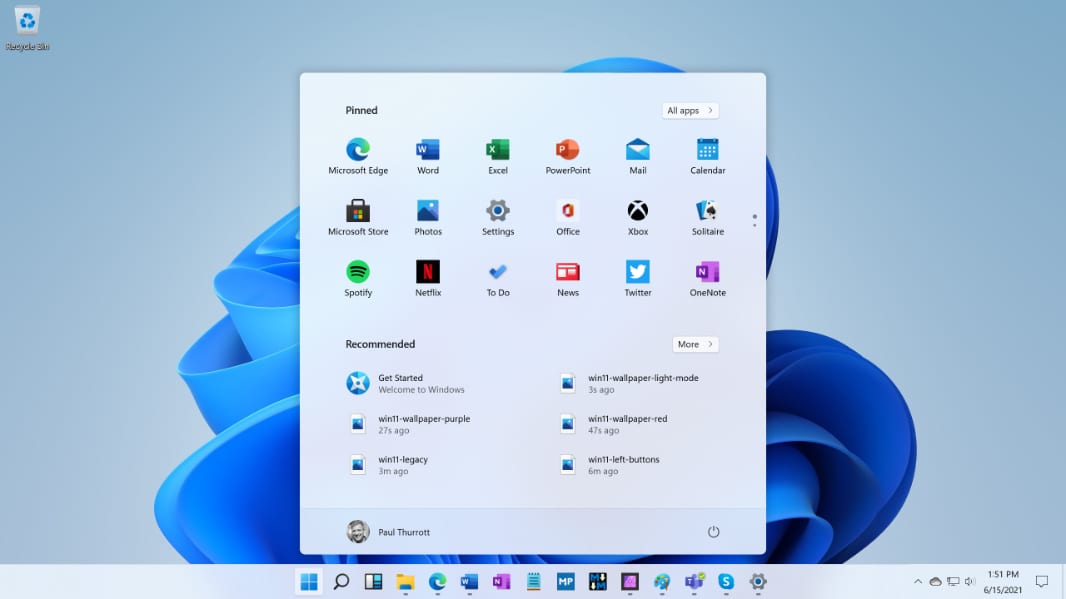 One of the biggest complaints users had with Windows 10 was the lack of any visual changes. Even with all the Windows 10 feature updates, there weren't really any noticeable changes at times. But, with Windows 11 you can expect a completely revamped UI. Some of the most notable changes include:
A completely new Out of the Box Experience for the Windows Setup screen.
Start menu with rounded corners.
A new Windows Search option.
Revamped Task Viewer for Windows.
A bunch of new icons including the Desktop, Control Panel, File Manager, and much more.
2. More on the New Setup Experience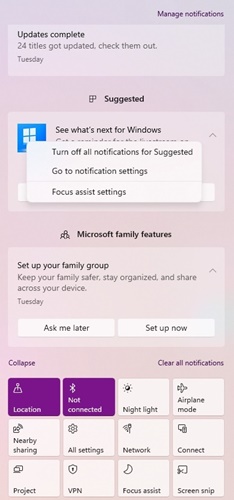 The majority of the visual elements for Setup Experience have been taken directly from the now-discarded Windows 10X. An ARM-focused Windows Core OS. Other aspects of the operating system include the Action Center, Volume, Calendar, and Battery Flyouts sharing the same design language. By far one of the most notable changes between the two includes the removal of the live tiles features from Windows 11. 
3. Logo and Startup Sound 

Another area where you would find some significant changes is the boot screen between the two versions of Windows. The new Windows 11 logo follows the same flat design as the Microsoft logo. This, in fact, is a huge shift from the 3D design used in Windows 10. 
The Windows 11 start-up sound is also refreshing enough, especially from what we are accustomed to hearing. We bet some of you must have already disabled the start-up sound. Now, it's time to experience a completely new one.
Changes Under the Hood
It is imperative to understand that Microsoft has not only worked on the User Interface for their new Operating System. Since we are working with a leaked build, one can't really predict the exact app loading time or the performance improvement of the operating system. But, here are some of the changes you will find right away between Windows 11 and Windows 10.
1. Better Support for ARM Devices
Windows has always struggled with providing support for ARM devices. Primarily it was due to the hardware constraints, but at the same time due to app support as well. With Windows 11, you can expect more devices coming based on the ARM architecture.
2. Better Touch Support
With the majority of the computing devices offering touch support, this is exactly where Windows 10 has been lacking for quite a while now. But, with Windows 11 you can interact with the operating system just the way you want. There are also a ton of swipe gestures coming its way on Windows 11 as well.
Is it Worth Upgrading to Windows 11?
So, as of now, one of the biggest differentiating factors between Windows 11 and 10 is the UI overhaul. Yet again, it is too early to pass any judgment on whether you should consider upgrading to Windows 11 or not. The leaked early built certainly comes with its own setbacks.
This is something that we believe won't be available in the official release. You can also check our article on the expected features of Windows 11 and the major changes within the Operating System. Based on our speculations, Microsoft would make Windows 11 a free upgrade for all the older versions. 
Based on some of the reports, activation keys from Windows 10/8.1/8/7 will be supported for Windows 11 upgrade. After all, Microsoft would certainly want that 15% of the users stuck in Windows 7 to upgrade. So, let us know in the comment section below, what are your thoughts on Windows 11?