Well, you would come across a lot of CAD (computer-aided design) software in the market. Everything revolves around CAD software, it lets you create a blueprint of the smallest part of electronic equipment to sofas, dams, large buildings, and many more.
CAD software is widely used by designers and engineers to create 2D and 3D models and avoid failing flaws in the designs. If you're thinking of starting a small business then CAD (computer-aided design) can be quite pricey for you. You probably know the importance of a good CAD tool and how it can help you to take your business to the next level. For such situations, free and open-source CAD software is one good solution.
1. FreeCAD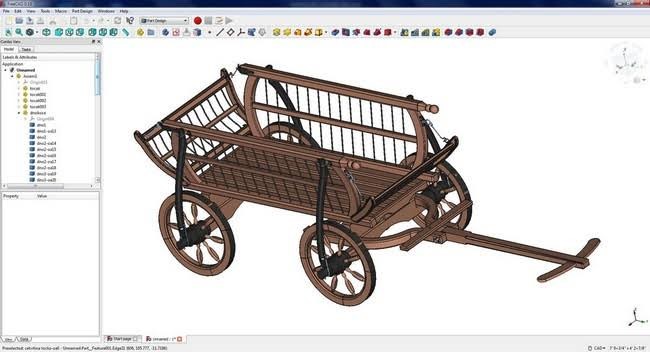 FreeCAD is popular amongst both amateurs and professionals. If you're familiar with CAD modeling basics then we would highly recommend this CAD software to you. You can get the most out of this free CAD software thanks to its intuitive interface and versatility. Regardless of being free CAD software, its UI is equally good as any other professional CAD tool. It is powered by advanced features.
One of the best features of this tool is its Parametric Model. This helps you to get back to your existing work and make the necessary adjustments for your desired results. Moreover, it features a modular architecture that allows you to install plug-ins for additional features you might need.
Also Read: 5 Best Drawing Apps for Windows 10
2. LibreCAD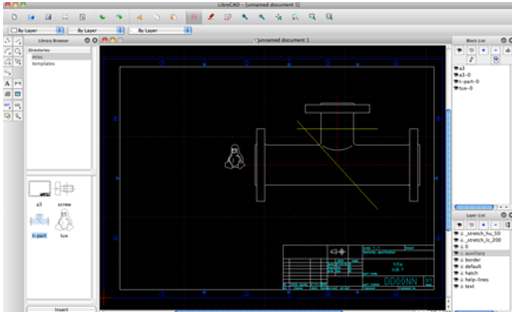 You might be thinking about what's a 2D modeling software is doing on the list. But this free CAD tool deserves to be on the list as it's an easy-to-use tool that allows users to create complex models, edit the preceding models and create a lot of layers within a jiffy. Furthermore, it's used for both commercial and personal purposes.
It has a lot to offer including ray tracing for rendering and analysis, geometry design, and many more. The good thing about this tool is that it supports DWF and DWG file formats which allows you to import your other projects of different CAD tools to LibreCAD.
3. Tinkercad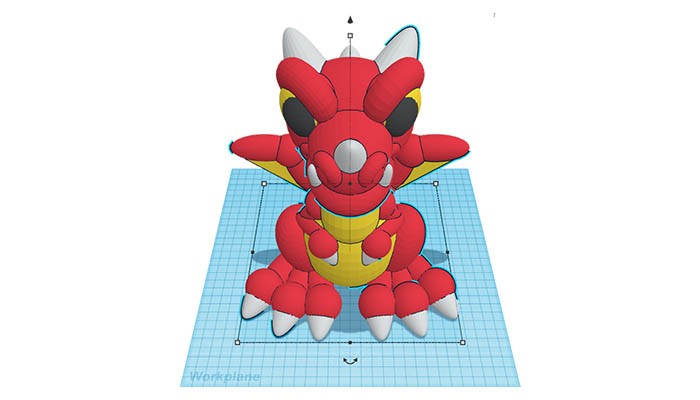 If you urgently need to design a 3D model but don't have a CAD installed on your PC. Then you don't need to worry, Tinkercad is there to your rescue. You just need a high-speed internet connection. One of the greatest advantages of this CAD tool is that even if you're a beginner you can easily use it plus, it's free.
Unlike other tools, you won't see many features in this tool. However, designing simple models it's the best. Being the part of Autodesk family, it supports all file formats and expects to get all kinds of integration.
Also Read: 5 Best Free Photoshop Alternatives You Can Try
4. OpenSCAD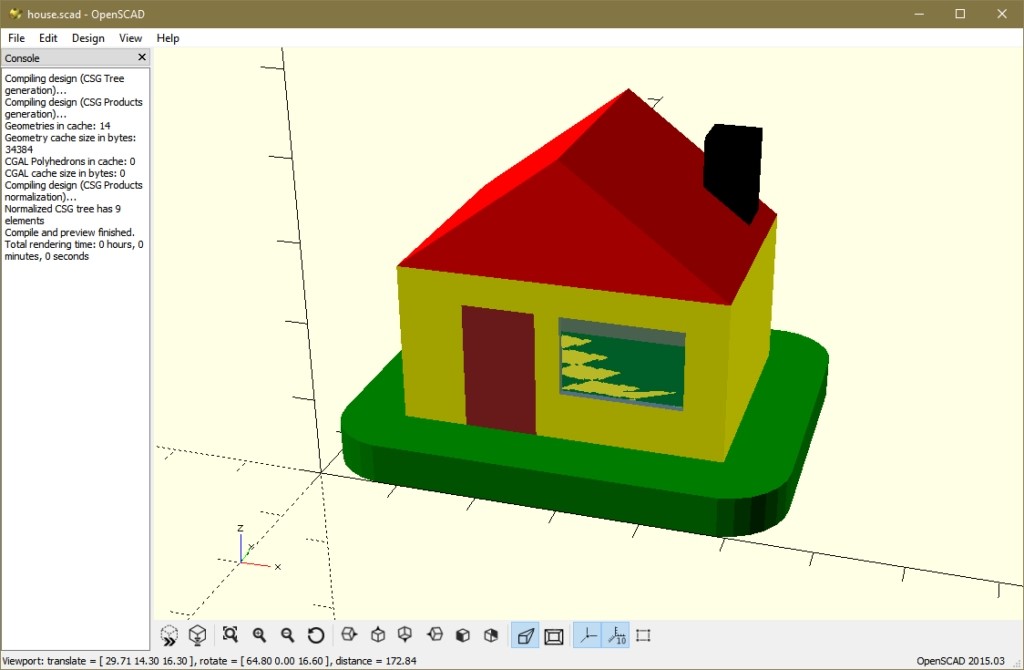 This tool uses textual description language to create 3D CAD objects. If you're in a professional field then this type of CAD tool comes in handy. This script-based tool is beneficial to those engineers who are looking for a low-priced and reliable solution backed up by significant features.
OpenSCAD is available for Linux, Windows, and macOS devices. But we wouldn't recommend this tool to beginners. If you were using other CAD tools for a long time then this tool can be alien to you as it features a non-traditional UI.
5. Fusion 360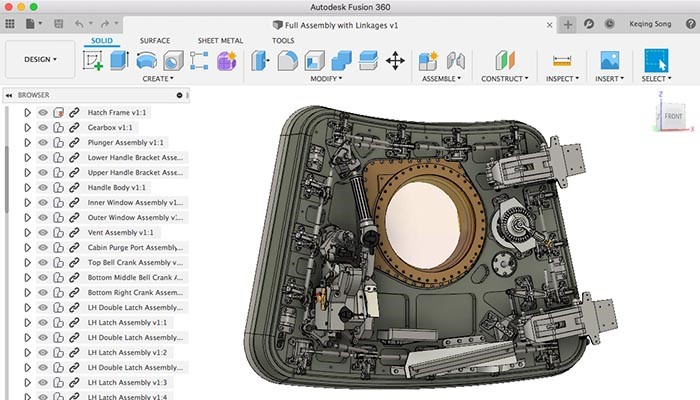 It is an open-source CAD software developed by Autodesk. It is exclusively made for students and creators. The tool focuses on teaching you the basics of CAD first so, it's a great CAD tool to start with. You will learn everything related to 3D designing and modeling, generative design, and others.
Users love the tool due to its multiple-purpose behavior and you would get everything in a place. Furthermore, it works on both your device and the cloud. So, even if you don't have a stable internet connection you can work on your project. It is one of the best free CAD software to start with.
6. Onshape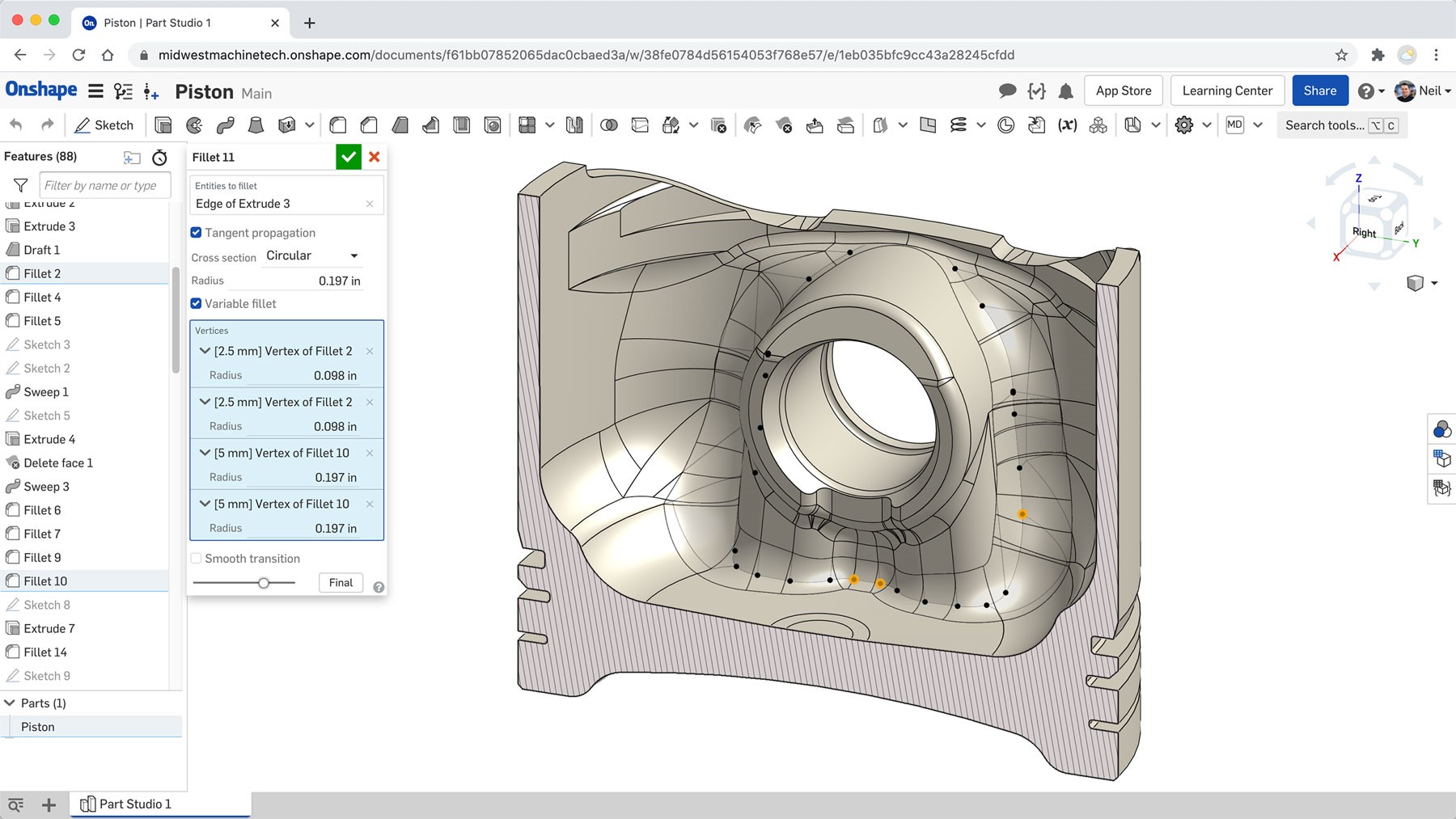 Onshape is beneficial when multiple engineers have to work on the same project thanks to its cloud nature. You can easily create complex models without worrying about losing data with the progression of the project you're pursuing. While using other CAD tools the biggest concern of users would be the fear of losing data. For that, Onshape is the solution.
Onshape has three primary design tools namely: parts, assemblies, and drawings. You can create complex detailed models with Onshape. In all honesty, Onshape is the best free CAD available.
7. AutoCAD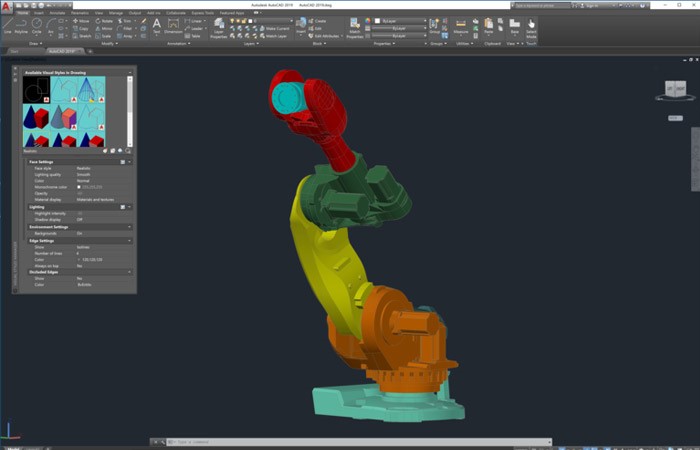 AutoCAD has a name in the industry for all good reasons. It's around in the industry for more than 30 years. Though it's a premium program, you will get it for free if you have a one-year student license. The premium plan costs $200 per month. But its student version is equally good as the premium one.
For students, this CAD tool is perfect as it offers a wide range of documentation. Its versatile and advanced features make it the most used CAD software. Currently, it has developed many variants for the convenience of users.
You may also like: 5 Steps To Choose a Good Project Collaboration Software
Which Free CAD Software You Liked the Most?
submit These are some of the CAD software you can use for free. There is other professional CAD software available that would offer a free trial for a limited period including SelfCAD and many more. You can try them as well. Hope our article was helpful. Link down your favorite free CAD software in the comment section below.