Since you have landed on this article, chances are you already on the hunt for a good password manager. After all, these are some of the best ways to store, manage and keep track of all your passwords in one place. But, choosing the right password manager can get tedious at times, and that is exactly why we have curated this article for you.
Also Read: The Best VPN Service You Can Use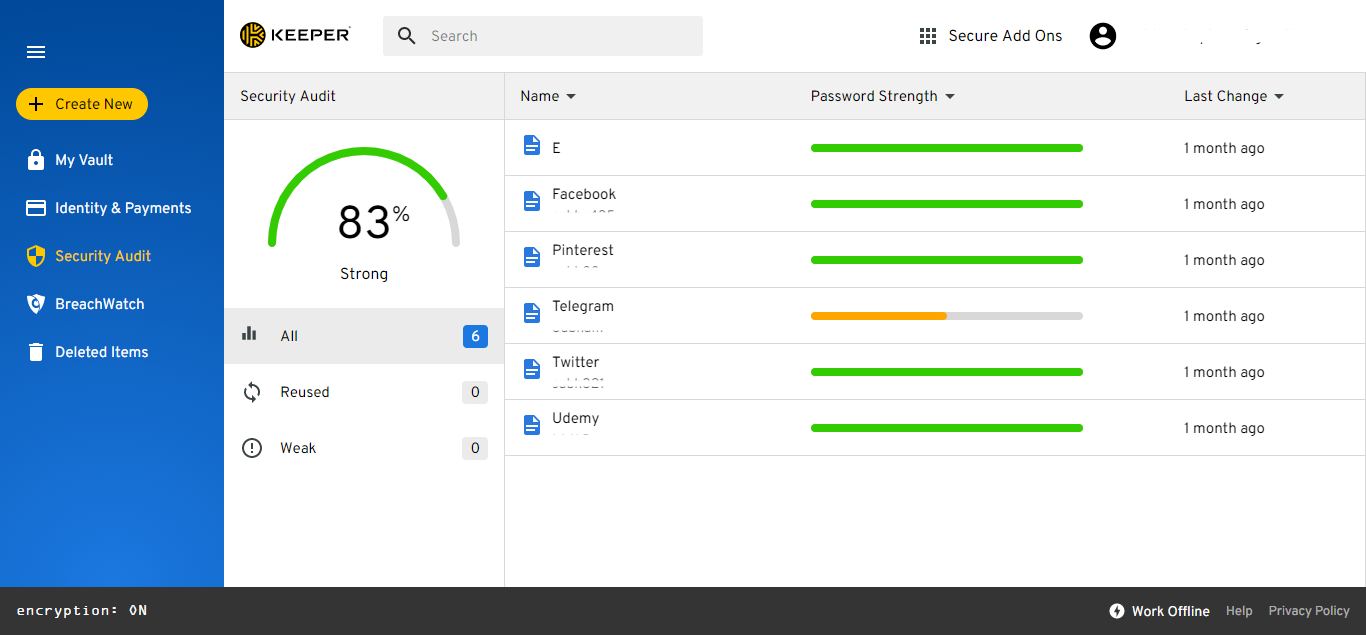 This goes without saying, Keeper is by far one of the most secure password managers within our list that have taken a zero-knowledge approach. What it means is that the data encryption takes place not only at the server but on your device as well. Further including, Keeper offers a plethora of two-factor authentication options including SMS, Duo Security, Google, and Microsoft Authentication, and much more.
In fact, Keeper is truly feature-rich including their own KeeperChat which offers self-destructing messaging services. The security audit feature in Keeper makes sure that all of your passwords are changed at a fixed interval of time while providing suggestions to change the weak ones.
Recommended: Keeper Password Manager Review
Salient Features:
Comes with 5GB of cloud storage
Multiple two-factor authentication options
Great compatibility among various platforms and browsers.
Offers private messaging options.
Supported Platform: Windows, macOS, Linux, Android, iOS
Pricing: 2.91 USD/month when billed annually.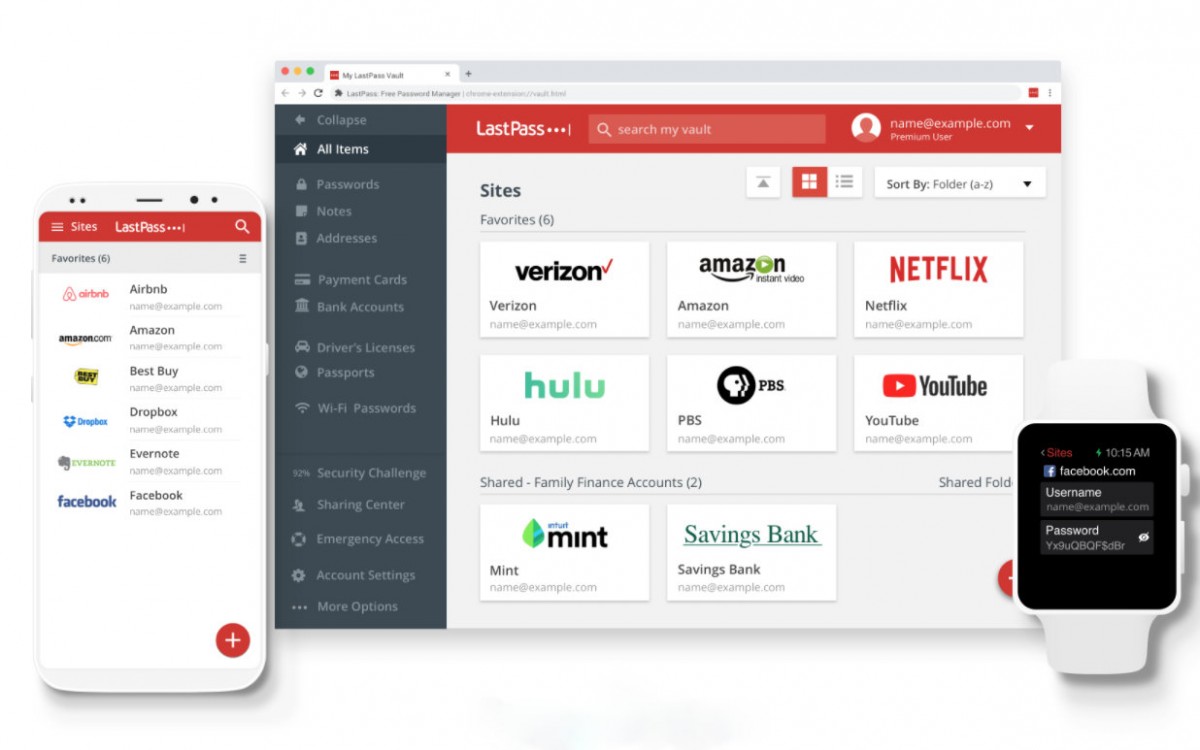 One of the best features of LastPass is preferably it's competitive pricing that can even give other password managers a run for their money. It is also one of the free password managers to try as well. As for the multi-factor authentication, LastPass supports fingerprint, as well as some of the third-party authenticators as YubiKey and Sesame.
Installing LastPass is also a completely seamless process as well. And on top of that, the auto-fill feature works just fine. All you need to remember is the master password. The only downside we have come across is the lack of proper 24/7 customer support. Even for the premium users, they have to wait for a while before any customer executive attends.
Salient Features:
Offers 1 GB of cloud storage.
Comes with a free version to try.
Offers great customization options.
Military-grade AES 256-bit encryption.
Supported Platform: Windows, macOS, Linux, Android, iOS
Pricing: Starts at 3 USD/month.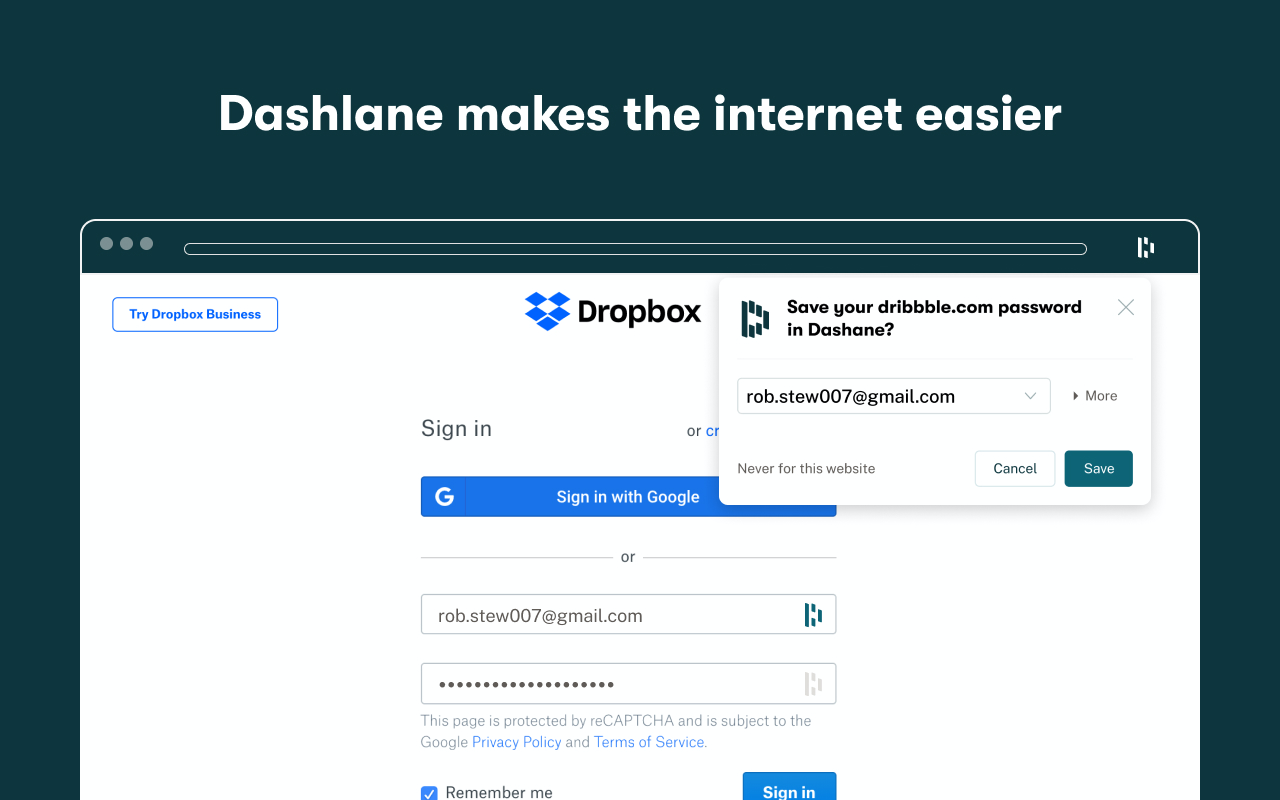 Dashlane is undoubtedly one of the best password managers you can use in 2023. Although it can get costlier for some, the added features certainly make up for it. For starters, there are a total of three different authentication methods used. You can always use two-factor authentication. 
But for the premium users, there's also support for universal two-factor authentication that uses a USB or NFC device to connect. Lastly, you get biometrics, including Face and Touch ID. The Dark web scanner is actually the cherry on top, that looks out for any leaked password over the dark web.
Salient Features:
Comes with 1GB of cloud storage.
Offers a dark web scanner.
You get a free VPN as well.
Very easy and intuitive to use.
Supported Platform: Windows, macOS, Android, iOS.
Pricing: 4.99 USD/month when billed annually.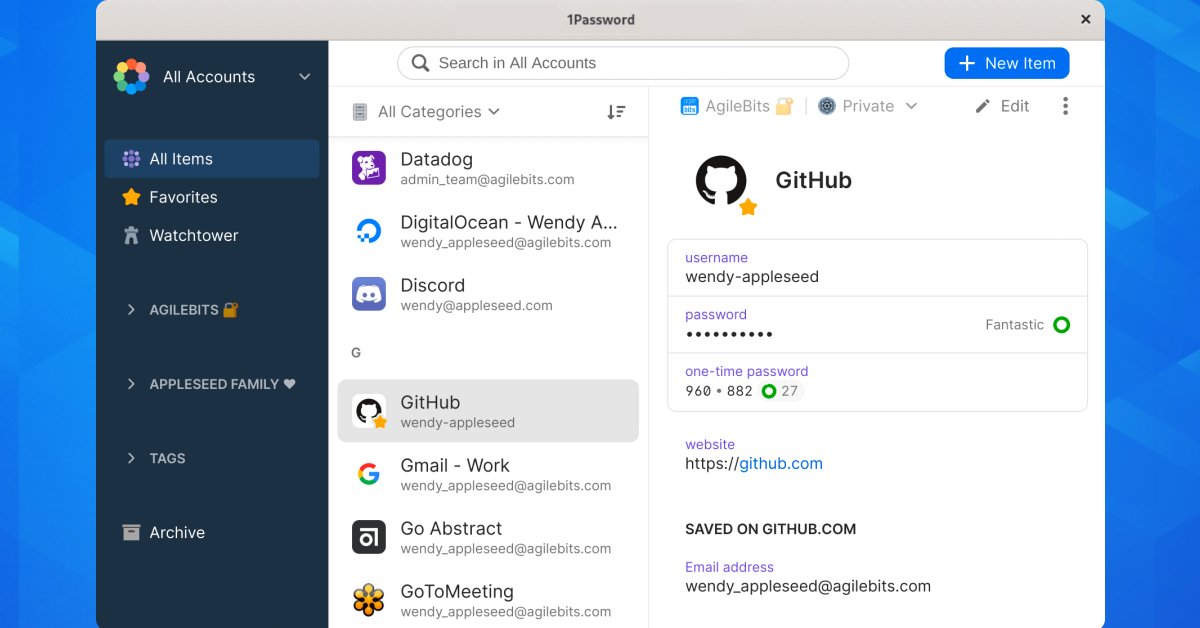 1Password is yet another truly powerful password manager, that requires all the basic features you need in order to get started. All you need to remember is the Master Password or simply use the biometric login to access 1Password. Another added versatility is that 1Password offers support for Chrome OS and Terminal as well.
The Watchtower is 1Password's own version of the dark web scanner, but in addition, it is also great for checking 2FA support within a website. There's also a Travel Mode which ensures, in case your phone gets lost or stone, your passwords won't be accessible anymore.
Salient Features:
Offers 1GB of cloud storage.
Offers easy-check up for compromised passwords.
Comes with 30-days money-back guarantee.
24/7 customer care support.
Supported Platform: Windows, macOS, Linux, Android, iOS.
Price: 2.99 USD/month when billed annually, and 4.99 USD/month for a family plan with 5 users.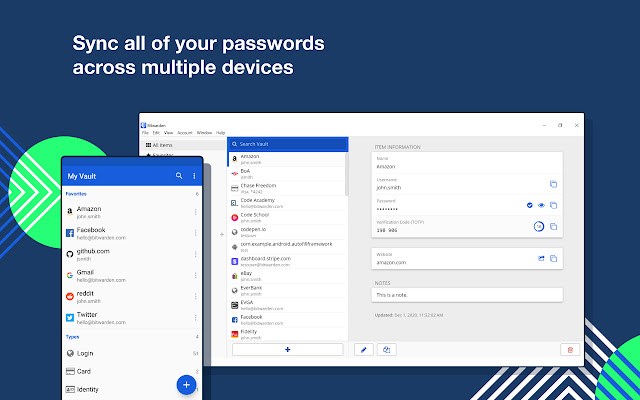 After its initial launch back in 2016, Bitwarden has made quite a name for itself. Packed with an extremely less price tag, while offering full-featured free tiar, Bitwarden is quite the competitor within the market. Neither less to say, Bitwarden seamlessly syncs all of your logins across various devices. Further including, Bitwarden offers you features that you can't get elsewhere.
For starters, it helps you to set up your own server space and sync all of your passwords. Bitwarden has also introduced an intuitive secure information-sharing service that is known as Send. In other words, it is a portable Windows client, that you can use with a flash drive to store all of your information. The only downside is that Bitwarden lacks some of the most important mobile features.
Salient Features:
Open-sourced, completely free to use.
Even the premium pricing is quite inexpensive.
Offers a plethora of biometric login features.
Supported Platform: Windows, macOS, Linux, Android, iOS.
Price: Free, 10 USD for a paid version.
Recommended: 5 Best Free VPN You Can Use
Features to Look for in a Password Manager
Before we start our list of the best password manager, you need to have a clear understanding of the features to look for. be it for your business or personal use, you shouldn't settle for anything that doesn't offer satisfactory results. Based on today's standards, your password manager should be secure, easy to use as well as offer flexibility regardless of the reason you are using it. So, here are some of the aspects to look for in a password manager.
1. End-to-End Encryption
For starts, the most crucial aspect is that your password manager should be secure. After all, that's the very reason you would get one in the first place. End-to-End transcription is a standard feature in order to provide the highest level of security. Where we as users just end up recycling our passwords, you need to ensure it doesn't go into the wrong hands.
2. Secured Password Generator
As we keep adding new accounts over time, it can really get tiresome to come up with new passwords. This is where the password generator feature can come in handy. Not to mention, your password manager should be able to come up with strong password suggestions that won't be easy to crack as well.
3. Autofill Option
This is less of a feature and more of a convenience. Either way, this is something you can always count on. With just the simple click of a button, your password generator should be able to fill out the password for you. Either way, no more worrying about copy and pasting your password.
4. Multi-Factor Authentication
If you want that extra layer of security, multi-factor authentication has got you covered. Using a good password manager can provide you with various MFA options including email as well as phone. In fact, it can go beyond that with biometrics as well. Well, you can only secure your password to a certain degree, whereas your fingerprint is always unique to you.
5. Customer Support
There is nothing better than a password manager that truly cares for its customers. There could be a plethora of problems you might run into, including login issues or something as trivial as stuck payment. 24/7 customer support makes sure that you can reach out to the company any time of the day.
The Bottom Line
So, these were our top topics for the best password manager you can use. So, choose the one that works best for you, and you are always good to go. Let us know in the comment section below.
What features you would look for in a password manager?