Every single company requires some form of resource management and planning to work at full capacity. Without proper communication between the departments, it loses flexibility and lacks some of the core business fundamentals. And this is exactly where ERP software comes to save the say.
Using the best ERP software can unify your entire business workforce while streamlining everything to a common platform. But at the same time, with a plethora of software to choose from out there in the market, it can always get confusing at times. That is why we have curated this article to provide you the right ERP software based on your business needs.
Also Read: 9 Best Project Management Software You Can Use
What is Enterprise Resource Planning (ERP)?
Enterprise Resource Planning (ERP) is defined as the process used by enterprises for proper management and integration of various parts of the business. ERP can be mitigated using various software and systems, enabling easier planning for all the core business components including supply chains, services, manufacturing, and even finances. The main idea behind Enterprise Resource Planning is to bring forth every aspect of the enterprise while working in complete harmony.
Benefits of ERP Software
When it comes to ERP software there are several benefits you can reap from the same. Some of their most notable offerings include:
A higher ROI in the long run. Even though it comes with a higher price tag, its overall efficiency surely makes up for it.
Better accessibility to business information.
Seamless collaboration among various business units.
Offers room for a higher level of customization.
Comes with ironclad data security.
A better approach towards data-driven decision making.
Improved supply change management system.
A huge reduction in operational cost.
The Best ERP Software You Can Try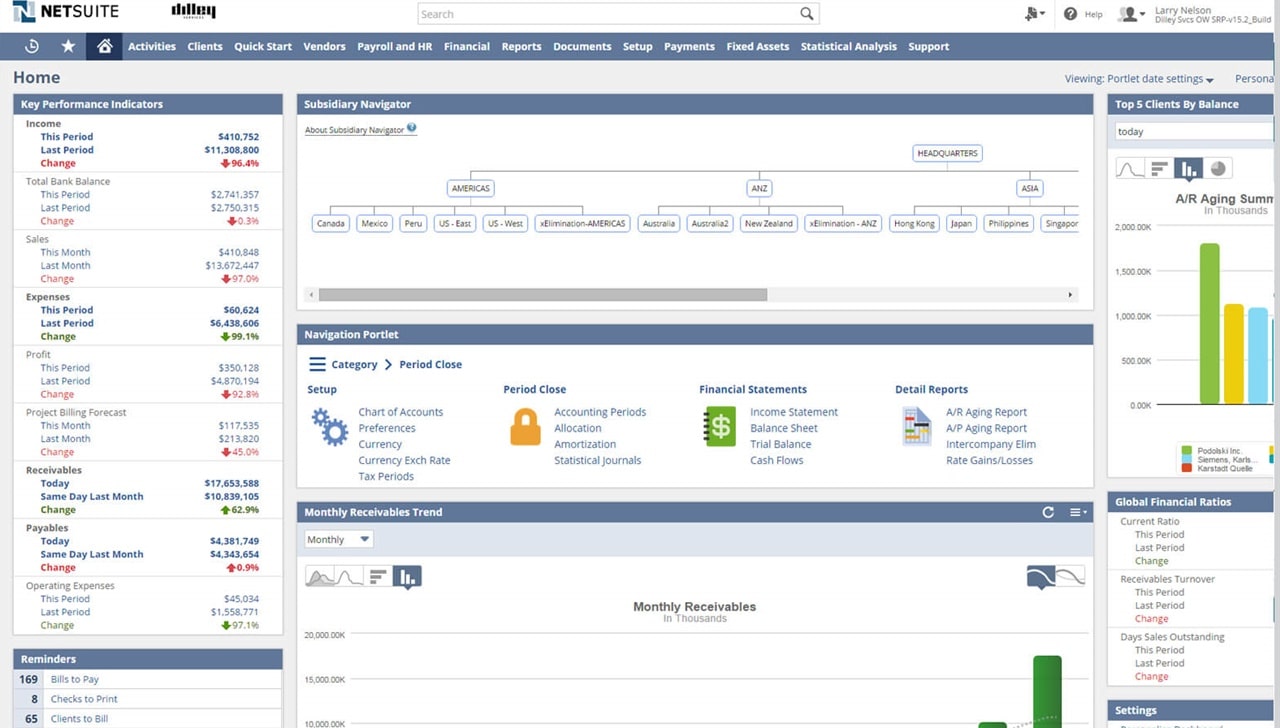 There's a reason why Oracle NetSuite tops our list with its robust management suite backed by financial and CRM software. Offering support via the cloud, enterprises can expect seamless integration. Some of its core features include financial management and planning, production management, and human capital management. With state-of-the-art security protocols, NetSuite has unprecedented support. In fact, the software gest updated twice a year as well.
Pros:
You can always expect higher levels of automation
Comes with great customization options
Great Partner Relationship Module
Multi-lingual support
Always have 100% uptime
Cons:
Lack of any on-premise version
Product upgrade can get tricky at times
Pricing: The base pricing is set at 999 USD/month, which changes with the addition of integrated modules and add-ons.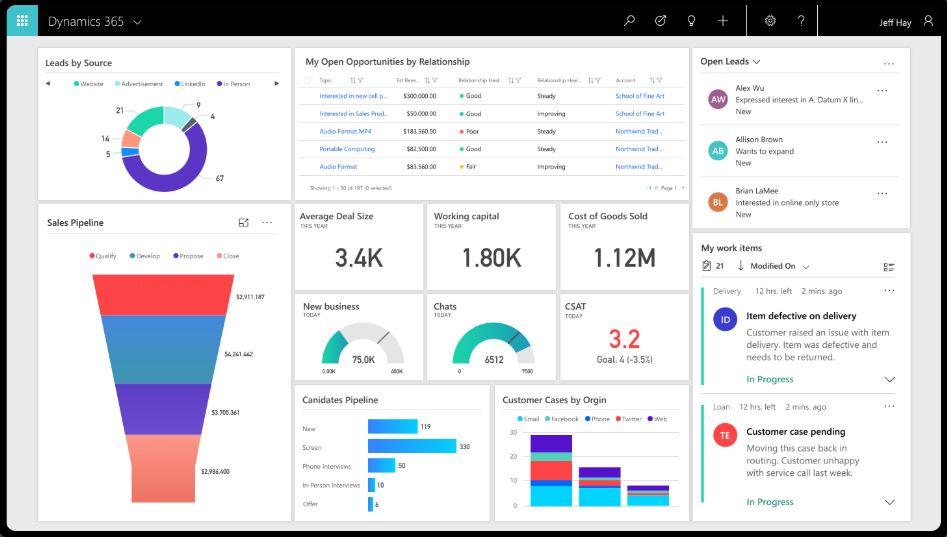 Microsoft Dynamics is the industry-leading software when it comes to Customer Relationship Management and ERP. Best suited for retail, finance, and manufacturing industries, it offers great functionalities. Microsoft Dynamics also comes with in-built analytical tools with great third-party integration capabilities. You can also make use of the extensive marketing module while getting clearer insights. Lastly, Microsoft has also thrown in the Mixed Reality module, enabling dynamics to stand out.
Pros:
Works in a great collaborative environment
Offers great scalability and customization option
Offers cross-platform functionality
Great automation features
Cons:
Lack of trial period to test the software
Doesn't comes with 24/7 customer support
Pricing: Currently, Microsoft Dynamics offers four different plans starting with 'Customer Engagement' at 115 USD/month/user to all the up for 210 USD/month/user for 'Dynamics 365.'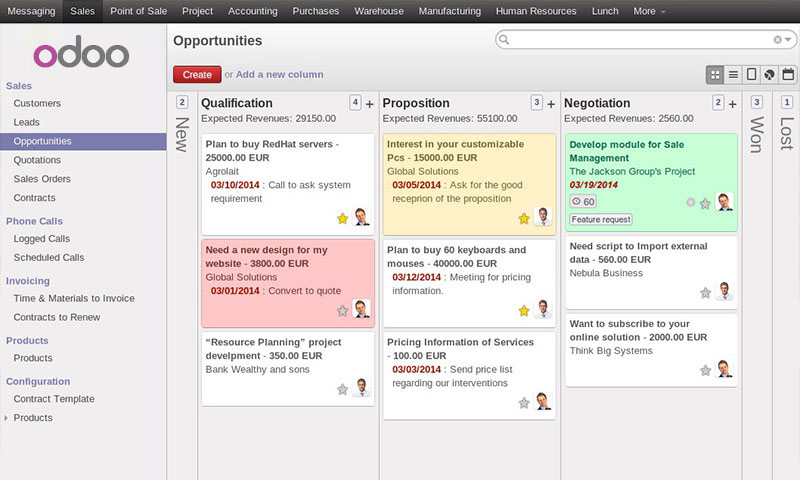 Odoo is one of the most comprehensive all-in-one business suites perfectly curated to meet your every need. Apart from the ERP modules, you can also get CRM, project and inventory management, and a lot more. The quality check option ensures you are in line with the manufacturing department. The option for a centralized Employee Database lets you access all relevant and important data in one place.
Pros:
A plethora of hosting options to choose from
Multi-lingual chat customer chat support
Businesses can also get their own domain name
Great customization option
Cons:
Pricing: And the best part, you can actually get 15 days of a free trial. The pricing starts at 6 USD/month/user when paid annually. For additional modules, you need to pay an extra fee. There's also the Odoo Community plan that is completely free to use.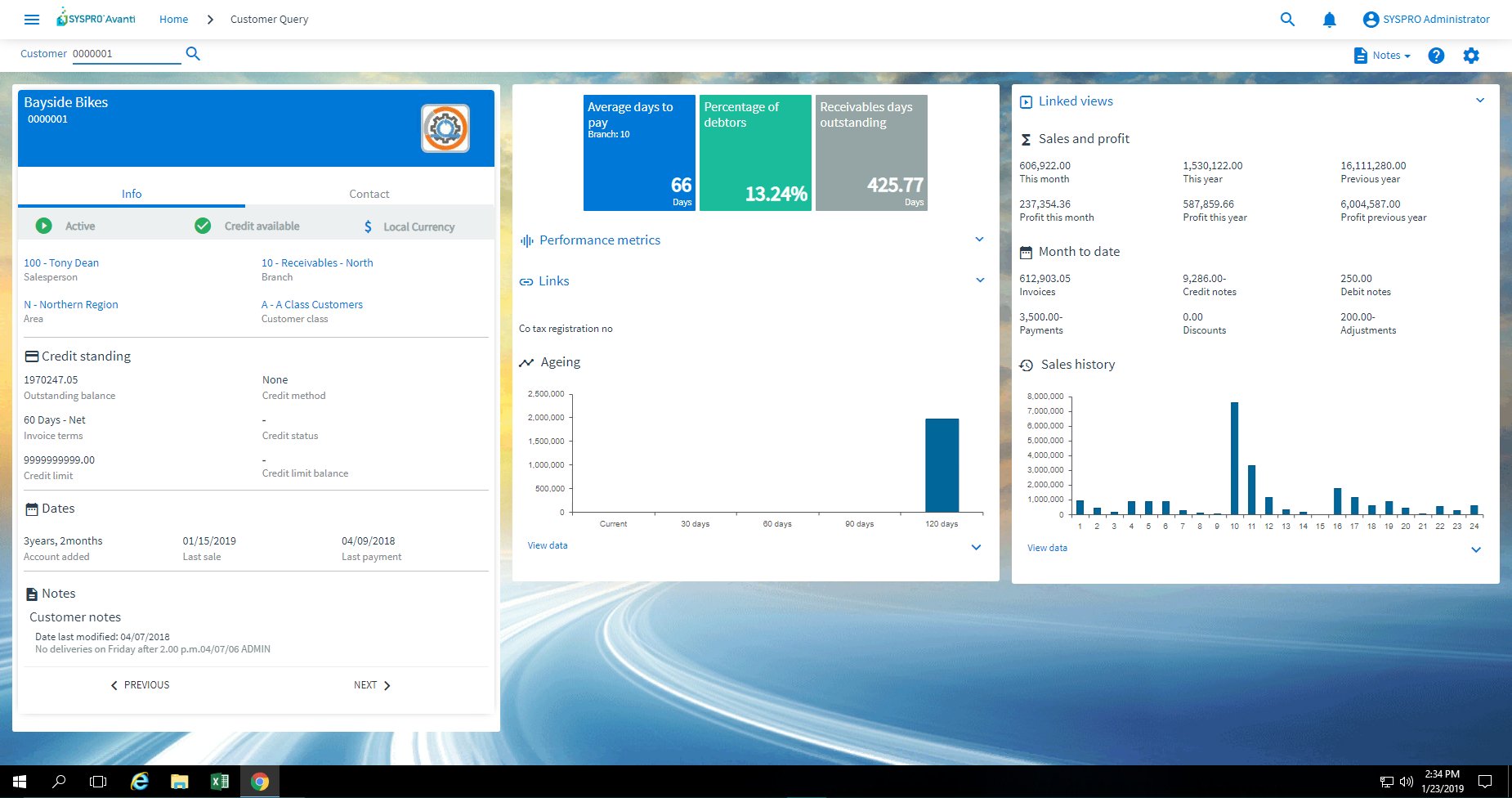 Syspro is yet another great ERP software that is focused on streamlining your business requirement. Created for the manufacturing and distribution section, it is accustomed to adopting business digitalization. Syspro also offers advanced security management backed by advanced technology architecture. It makes sure that you get the most scalable solution with maximum ROI for your business.
Pros:
Offers easy cloud deployment
You can expect a great level of customization
Bot agents can help in overall automation
The real-time predictive analytics module
Cons:
The customer support is not on par with other software
Limited brand recognition
Pricing: There aren't any set pricing. You need to contact the company for a personalized quotation.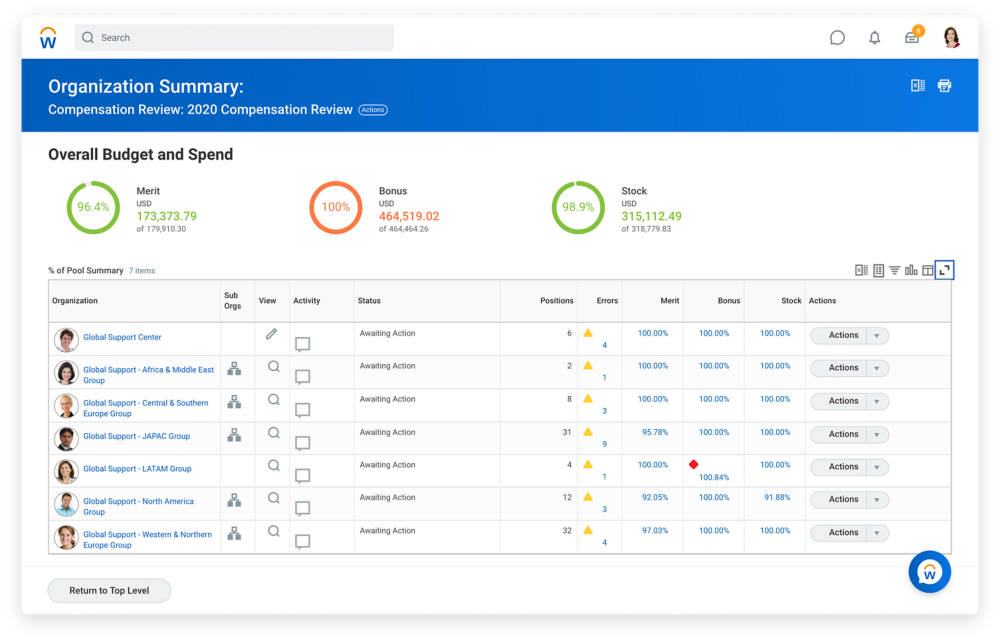 Workday offers cloud-based ERP software that is specially curated for medium to large enterprises. Best suited for finances and human capital management, these sectors can really make the most out of it. Workday is also inexpensive as compared to other software on our list. You get a streamlined business planning tool with a built-in analytics module. Companies can make data-driven decisions with ease.
Pros:
Offers various ways of customer support
Great cross-platform functionality
A plethora of third-party integration options
Comes with a very intuitive and easy to use interface
Cons:
Doesn't comes with a free trial whatsoever
No room for on-premise usage
Pricing: You won't be able to find any pricing on the company website. Get in touch with the sales representative for personalized quotes.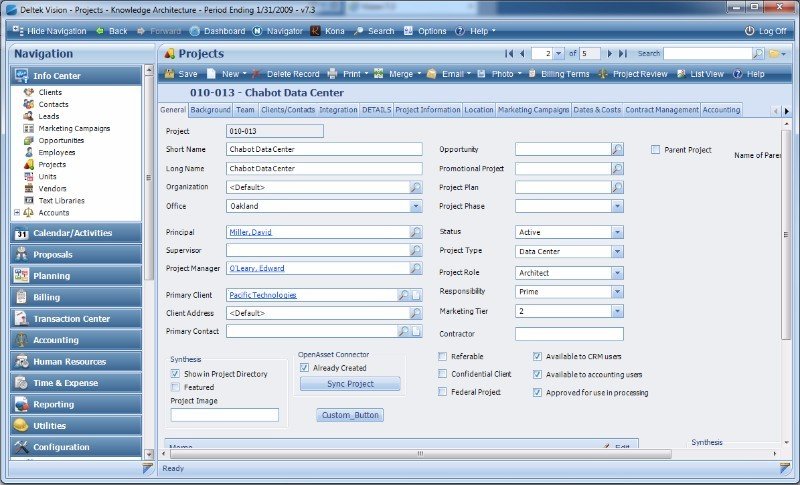 Deltek is driven by providing state-of-the-art business solutions for clients while streamlining their overall workflow. One of its greatest features is complete automation. Bundled with scheduling tools, insight analytics as well as enterprise planning, you can always get the most out of your business. Hiring made easy with the Deltek human capital management system as well. Overall, a good ERP software to work with.
Pros:
Offers room for scalability
Great collaboration among various business units
Complete integration with Office
Support via phone and online is readily available
Availability of extensive automation process
Cons:
Not beginner-friendly
Timesheet correction can get difficult at times
Pricing: Same as the prior one. You need to get in touch directly with the company for a better quote.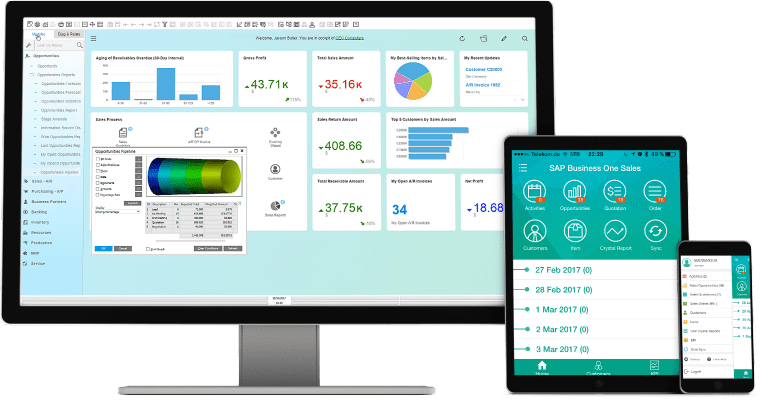 SAP Business One is an ERP software that is specially curated for small businesses. It offers you complete control over every dynamic of the business. You can also find a great integration with the SAP HANA platform. Some of its core features include financial management, sales, and customer support along with the robust analytical tool.
Pros:
Comes with in-built analytical tools
24/7 customer supports
Offers cross-platform compatibility
Comes with a free trial period
Cons:
Once bundled, a little on the expensive side
Hard to use for first-time users
Pricing: Offers varied pricing over a large spectrum. While the limited license starts at 54 USD/month/user, it can go all the way up to 94 USD/month/user. Additional pricing for add-ons and other deployments.
Also Read: 6 Best Tax Software You Can Use
The Bottom Line
So, this was our curated list of the top ERP software you can use for your business. Just bear in mind, with different businesses comes different requirements. So, make sure to understand all the parameters, and make your purchase likewise. So, Which ERP software is the right fit for your business? Let us know in the comment section below.