WhatsApp requires you to save contact before sending messages to anyone. It's just because the company is against the spamming. But what if you want to send a WhatsApp message to your plumber or electrician or anyone whose number you don't want to feed in your contacts. Also, you might set your profile picture's privacy to 'my contacts' and in that case, after saving the number, he/she can easily see your profile picture. Today, I am going to share some simple methods you can use to send WhatsApp messages without saving the contact on your phone. So, Without any further delay, let's get started..!!
Also Read: 15 Best Android Apps For WhatsApp Stickers
How to Send WhatsApp Messages Without Adding Contact to Your Phonebook
Have you ever deleted any contacts after chatting with them on WhatsApp? If yes, you should know that chatting with unsaved contacts on WhatsApp is possible, and so you just need to initiate the connection. In this article, I will share two methods to do this. First is the simple and easy one while the second requires you to install a free app. Currently, I am only focusing on Android here but will update the article for iPhone too in a few days.
1. The Easiest Way to Send WhatsApp Message to Unsaved Contact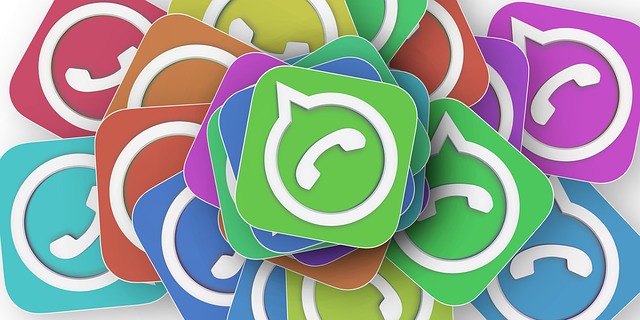 Open the Dialer app on your smartphone and type the number you want to send the message.
After entering the number, look for options like add to contacts, send a message, etc. In some phones, you may have to tap on menu options to get these options. Check what's applicable in your case.
Now, click tap on the 'Send a Message' option, it will take you to another screen and ask to choose from send an SMS, send a WhatsApp message, etc.
Finally, tap on the Send a WhatsApp Message option. It will redirect you to the WhatsApp app and initiate a chat for you. You can send any message to the number without adding it to the contacts.
This is the most simple method of sending WhatsApp message without saving the number. But it's also true that this trick doesn't work in many phones. You may not find the 'Send a Message' option on your phone. In this case, just proceed to another method.
2. Using Click2Chat Application
There are many applications available online that claims to provide this functionality. One of them is Click2Chat which I personally use. You can also download this app from the Play Store for free.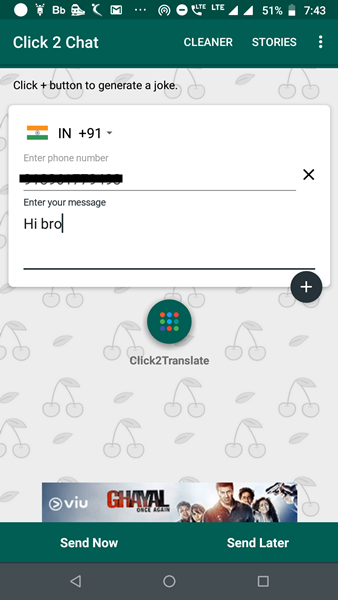 The application has a simple user interface. You just have to open the app, enter the phone number, type the message and finally tap the Send Now option present at the bottom left of the screen.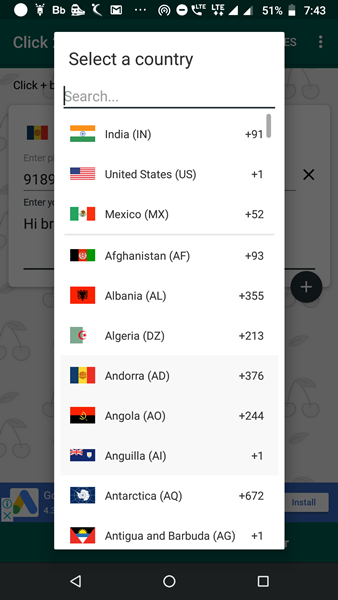 If you are sending a message to a friend living in some other country, the app allows you to change the country code.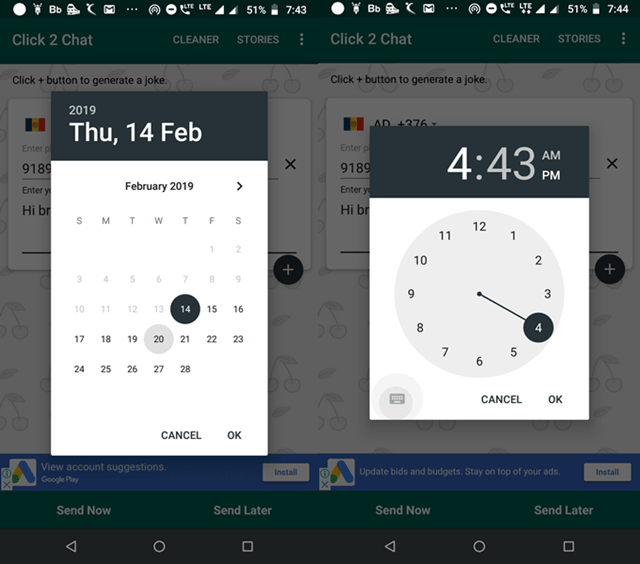 Apart from the required option, Click2Chat even allows you to schedule the message. For this, you have to tap on Send Later option after entering phone number and message. Then, provide the date and time, and that's it. This option has saved me many times when I forgot important dates.
Lastly, you can also download the images and videos from other's status and clean junk files from your WhatsApp storage. Both the options are available at the top of the screen.
Recommended: 5 Best Anonymous Chat Apps For Android If You Like Talking With Strangers
Final Words: Send WhatsApp Messages Without Saving Contact
These are the easiest method you can use to send WhatsApp messages without adding the contact on your phone. Both of these ways are just meant to initiate the WhatsApp chat. After that, you can open the app anytime to continue the conversation. If you know any other better way to do this, share with us in the comments section below. For more, stay tuned with Tech4Fresher.